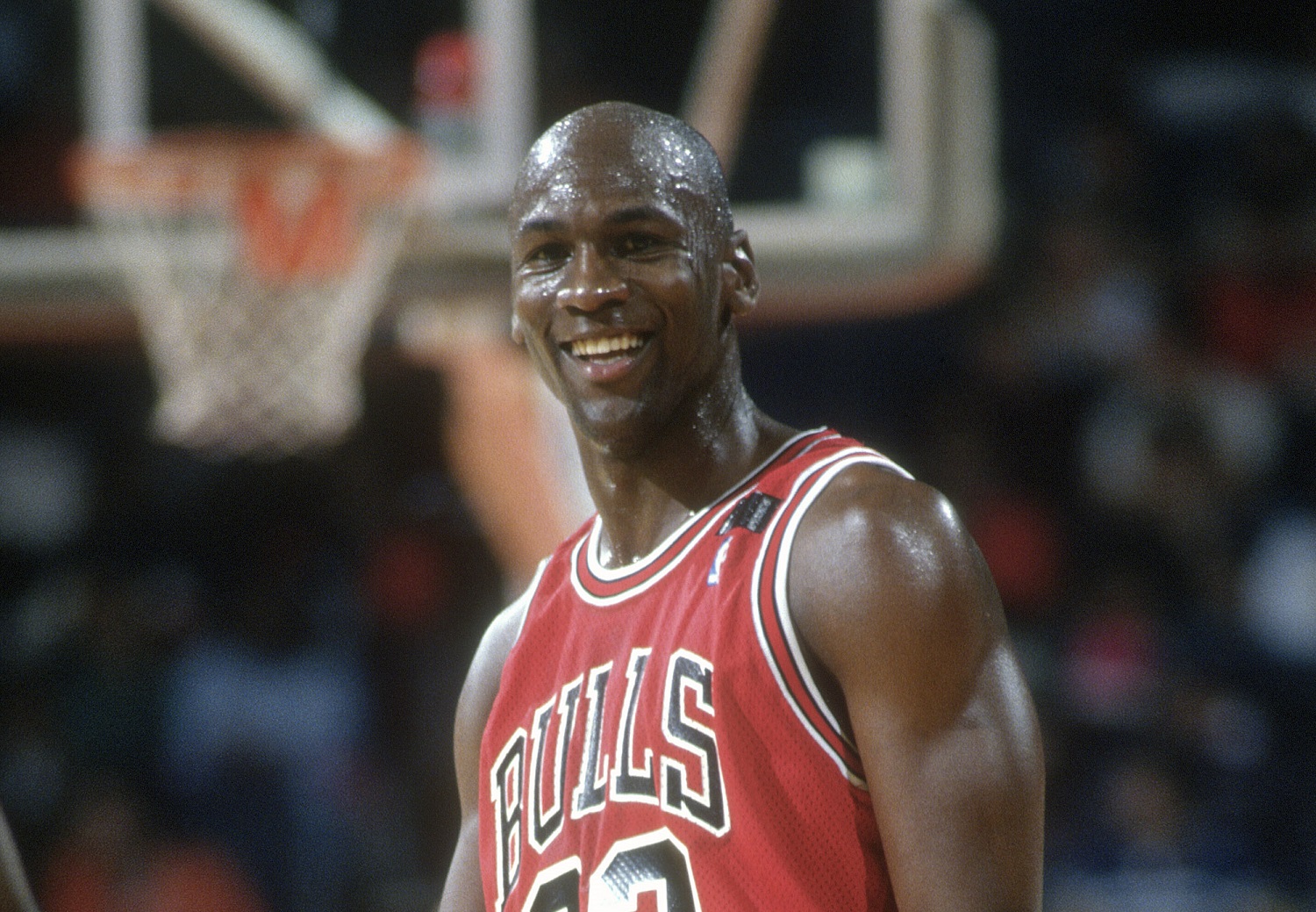 Michael Jordan Made a Chicago Bulls Teammate Beg for the Simplest Favor
Michael Jordan was as tough on teammates off the court as he was with opponents on the court. That included making Chicago Bulls players beg for small favors.
Stories of remarks made illustrated that Michael Jordan was not the easiest player for teammates to stomach. But MJ delivered championships and earned his spot among the greatest players in NBA history, so the rest of the Chicago Bulls had little choice but to deal with it.
That doesn't mean, though, that Jordan's behavior didn't leave a stench in the room. Center Will Perdue came to know the Hall of Fame player's boorish behavior too well.
Will Perdue took a solid shot before Michael Jordan retaliated
ESPN's The Last Dance documentary in 2020 delved into Jordan's at-times overbearing and demeaning treatment of teammates. A 1992 book by Bulls beat writer Sam Smith exposed some of the worst behavior.
Even before the documentary, Perdue spoke about Jordan throwing a haymaker at him during a typically physical practice. "Stuff like that was common, because that's how competitive our practices were," Perdue said.
In this particular instance, the Bulls' second unit was running plays to prepare the starters for an upcoming opponent. Perdue's job was to set screens for the shooter, who was Jordan's defensive assignment. It was incumbent upon Jordan to fight through the screen to keep the shooter from squaring up and releasing the ball.
"So, we kept running this play, and sometimes my screens were illegal," Perdue recalled. "Sometimes they were not. But my job was to make sure I hit him. Well, one time, he said, 'If you do that again, I'm going to make you pay for it.' Well, (assistant coach) Johnny Bach just stood there and goes, 'Run it again.'
"So, we ran it again, and this time I figured I'm going to get my money's worth. I nailed him, knocked him to the ground, kind of stood over him a little bit. He stood up, popped me, and before I could get him, they got us (apart) and that was the end of it."
Perdue arrived at the team plane with a black eye the following day but said Jordan apologized.
Jordan exhibited petty behavior over a harmless request
Perdue came to the Bulls as a first-round draft pick out of Vanderbilt in 1988. Before that, he was a high school star in Merritt Island, Florida. While playing alongside Jordan through 1995, Perdue ran summer basketball camps in Nashville and his hometown.
"Instead of giving out trophies, I would give out shoes," he told Awful Announcing. "And to the MVPs, I gave out autographed, game-worn Michael Jordan shoes. Michael would always give you an autograph. Now, depending on what day it was, he may give you a hard time. But then he would test you: How many times are you willing to ask?" 
Perdue explained that the kids valued those game-worn Air Jordans more than anything. He's heard from former campers who have handed those shoes down to their children.
"The first couple of years (Jordan) would say, 'How about you just buy them? I'll bring you a pair. I'll autograph them.' I said, 'It's not the same. These are game-worn. You don't understand how big of a deal this is for the kids.' He knew, but he would literally make you beg."
Perdue has four championship rings
Perdue played 13 pro seasons for three teams without being particularly memorable on the court.  He started under a third of his 792 NBA games, averaging a modest 4.7 points and 4.9 rebounds per game. The 7-foot center shot 51.5% from the field and 57.7% from the free-throw line.
Still, it was a rewarding career. Perdue earned a touch over $21 million and was with the Bulls for the first of their two three-peats. After that, he finished up with stints on the San Antonio Spurs, where he played for another titlist, one year back in Chicago, and then a season for the Portland Trail Blazers.
All stats courtesy of Basketball Reference.