Michael Jordan Played His Entire NBA Career on '9 and Three-Quarter Toes' After a Bloody Childhood Accident
Even though it's been almost 20 years since he last hit the hardwood, Michael Jordan hasn't gone anywhere. His Airness is still a major part of pop culture; thanks to his on-court heroics, sneaker brand, and sheer star power, just about everyone knows MJ. Inside of those famous shoes, though, there's a secret lurking.
Given his athletic success, you might assume that Michael Jordan is in peak physical condition. Ever since childhood, though, he's actually been missing a quarter of his big toe.
Michael Jordan was a legendary basketball player who produced at every level
These days, Michael Jordan is as much a brand as anything else. At the end of the day, though, MJ built his reputation on the back of some incredible basketball skills.
After an early setback in high school, MJ began his assault on basketball's record books. At the University of North Carolina, he hit the game-winning shot to seal an NCAA title during his first year on campus; that early victory, though, was only the beginning.
In the NBA, Jordan only continued to shine. While it took him and the Chicago Bulls some time to bypass the Detroit Pistons, they ultimately broke the seal. His Airness would win six NBA championships in the Windy City, take home five MVP titles, and earn virtually every other honor imaginable.
In retrospect, Michael Jordan's basketball resume sounds like something out of a video game. Beyond the titles mentioned above, he also won two Olympic gold medals and averaged 30.1 points, 6.2 rebounds, and 5.3 assists per game during his NBA career. His Airness has also earned a place in the Basketball Hall of Fame as both an individual player and a member of the Dream Team; there's a reason that he's still considered the greatest player of all time.
His Airness lost part of his big toe in a bloody childhood accident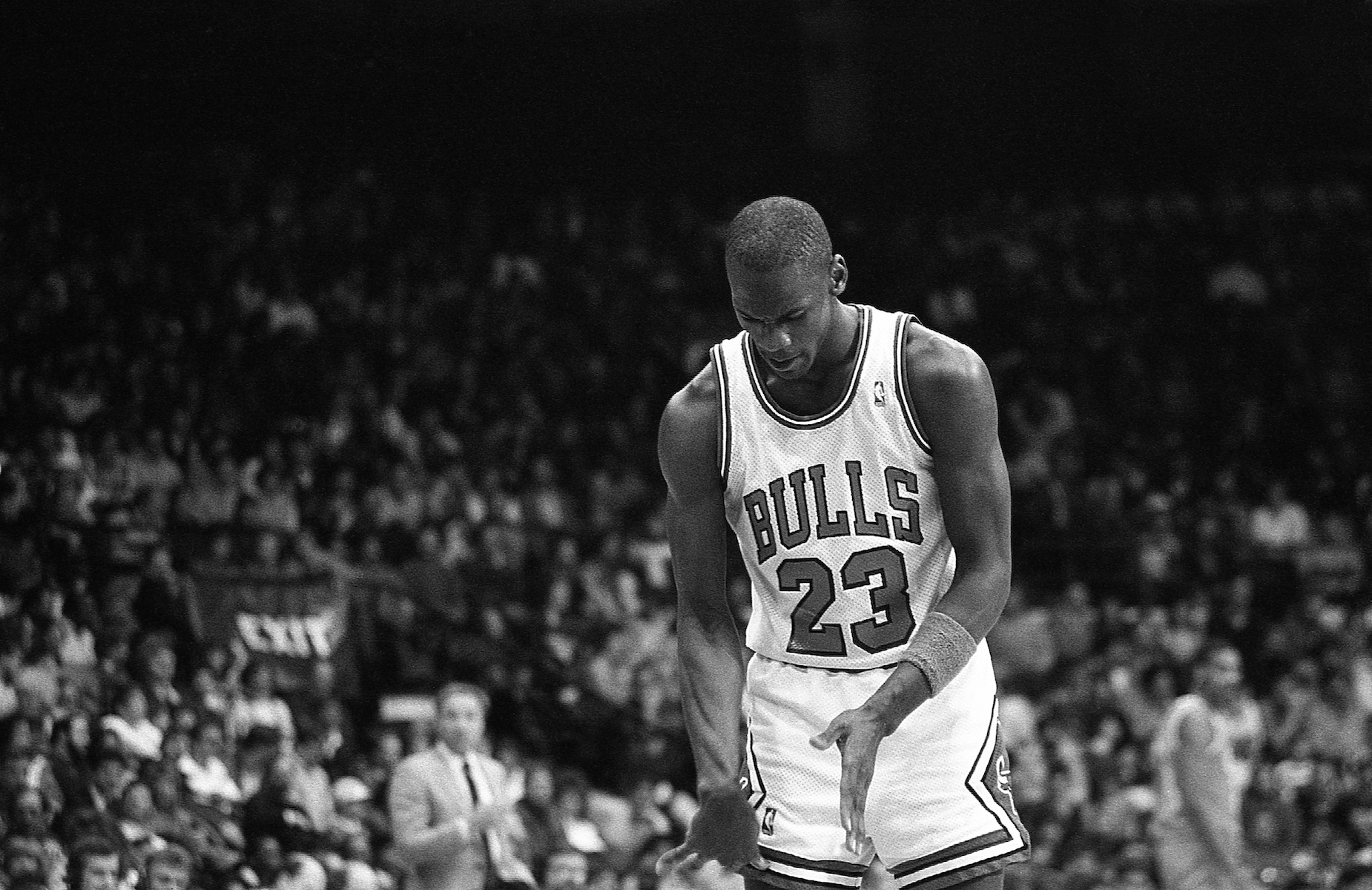 Given his incredible athleticism, it's easy to think of Michael Jordan as someone who was always in peak physical condition. While His Airness did keep himself in impeccable shape, he couldn't erase the aftereffects of a bloody childhood accident.
"At 6 or 7, Mike went outside with an ax, mainly because his parents had told him not to play with it, and started chopping up wood and little branches, like he'd seen the grown-ups do," Wright Thompson explained in a 2020 ESPN story. "Then he misjudged and caught his big toe with the ax. There was blood everywhere, and he went screaming into his parents' house."
MJ's mother rushed him to a doctor, who disinfected the would. The damage, however, was already done.
"To this day, he's missing a quarter of an inch of his big toe," Thompson concluded. Later in the story, he'd also describe Jordan as having "nine and three-quarter toes" inside his shoes.
That wound isn't the only traumatic moment of Michael Jordan's childhood
While toes are important for balance, Michael Jordan still managed to become an NBA legend without a piece of his. That missing quarter of a digit, however, isn't the only holdover from His Airness' childhood.
Jordan is also afraid of water, which stems from some troubling moments as a child. Around age seven, MJ was swimming with a friend who got caught in the current; he grabbed onto Michael, but Jordan, not wanting to be pulled under too, broke free. The other boy ended up drowning.
"I don't go into the water anymore," Jordan explained in a 1992 Playboy interview preserved on Longform.org. "Now I ain't going near the water. I can't swim, and I ain't messing with the water."
Although things have changed a bit since—Jordan has gotten used to being on larger boats and has even taken up fishing—it's safe to assume he'll never forget what happened on that fateful childhood day. Similarly, he's always going to be missing a quarter of his big toe due to a bloody accident.
Even those setbacks, however, couldn't stop Michael Jordan.
Stats courtesy of Basketball-Reference