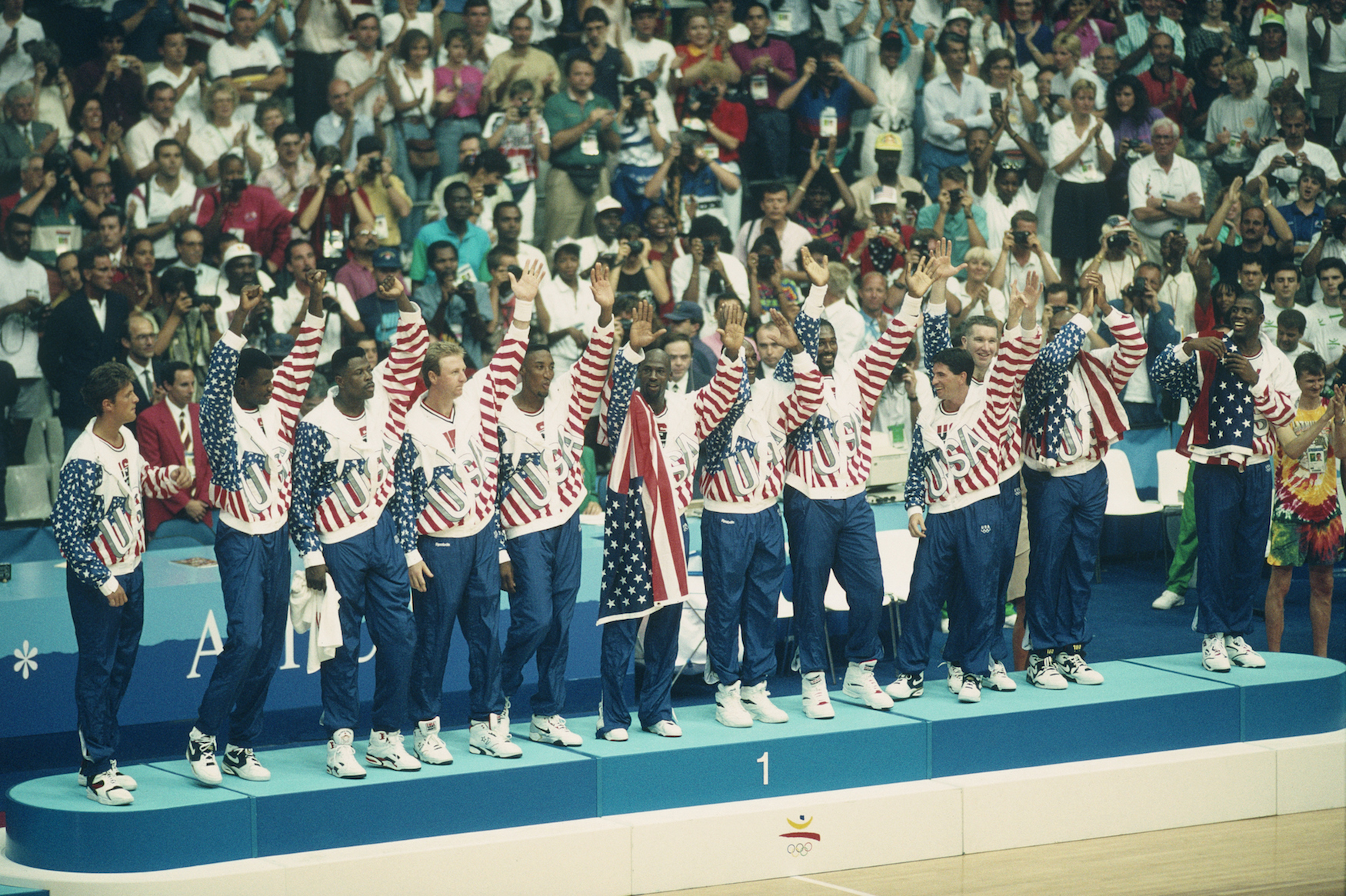 Michael Jordan Taught Coach K an Unforgettable Lesson During Their Time With the Dream Team
During their time together on the Dream Team, Michael Jordan taught Coach K an important lesson about the importance of respect.
When you're talking about the world of basketball, it's tough to get bigger than Michael Jordan. During his time on the hardwood, His Airness did virtually everything imaginable; beyond his statistical success, he also made an impact on another sporting legend.
During the 1992 Summer Olympics, Jordan was a member of the United States Basketball 'Dream Team.' While he returned home from Barcelona with a gold medal in tow, that wasn't MJ's only accomplishment; he also taught Coach K an important lesson about respect.
Michael Jordan's legendary basketball career
Especially after The Last Dance, everyone knows the legend of Michael Jordan. In reality, though, His Airness more than lived up to the hype.
As we all know, Jordan's basketball career didn't get off to the best start, as he failed to make his high school's varsity basketball team at the first attempt. That didn't stop MJ, though. He joined the varsity squad the following fall and, after graduation, headed to the University of North Carolina as a highly-rated recruit.
Playing for Dean Smith's Tar Heels, His Airness continued his winning ways; as a freshman, he hit the title-clinching shot in the NCAA Championship game. After two more seasons in Chapel Hill, though, Jordan decided that he was ready for the big-time.
Jordan entered the 1984 NBA draft, and, through a combination of serendipity and bad decisions, he landed with the Chicago Bulls. After some growing pains against the Detroit Pistons, the move paid dividends; His Airness, of course, grew into a living legend, brought six championships to the Windy City, and literally changed the game of basketball.
Coach K built a legendary career at the opposite end of Tobacco Road
While Michael Jordan only spent a few years at UNC, he's still remembered as a Tar Heels legend. On the opposite end of Tobacco Road, though, Mike Krzyzewski has become a basketball icon in his own right.
After cutting his coaching teeth at Indiana and West Point, Coach K made the move to Duke University ahead of the 1980 NCAA season. While his hiring looked like a gamble at the time, it turned out to be a masterstroke.
As you'd assume from the fact that he's still in the job, Krzyzewski has had incredible success. During his 40 years at Duke, Coach K has piled up 1,084 wins and five NCAA titles; he's also turned the Blue Devils into a perennial power and has produced plenty of big-name players.
Michael Jordan taught Coach K an important lesson about respect
During the summer of 1992, Michael Jordan and Coach K joined forces on the Dream Team. While the men left Barcelona with a gold medal, the Krzyzewski also headed home with an important lesson.
"After a team practice, I stood on the sidelines drinking a Diet Coke," Krzyzewski explained in his book Beyond Basketball. "Michael Jordan walked over to me and said, 'Coach K, I would like to do about a half-hour of individual work and I was wondering if you could please work with me."
The two men took the court together and, after they were finished, His Airness shook Krzyzewski's hand and thanked him for his time.
"Michael Jordan had just called me 'Coach' and he had said 'please' and 'thank you," Krzyzewski continued. "This was at a time when he was at the very top of his game and was one of the most recognizable faces not only in sport but throughout the world. Michael Jordan had earned global recognition as a symbol of excellence. That day, I learned that everyone on Michael Jordan's team is treated with respect."
Stats courtesy of Sports-Reference and Basketball-Reference