Michael Schumacher Was Nearly Broken by Formula 1 Rival Ayrton Senna's Tragic Death
More than anything else, racing fans tuning into the premiere of Schumacher, the Netflix documentary on Michael Schumacher, had hoped for insight into the health of the former Formula 1 superstar. What they got was a carefully crafted assessment from Corinna Schumacher, his wife, that offered no substantial illumination.
Fortunately, the documentary did deliver on other fronts, most significantly on the rivalry and relationship that the seven-time world champion had with Ayrton Senna, the man he displaced as the No. 1 driver in the world.
Michael Schumacher's condition remains shrouded in mystery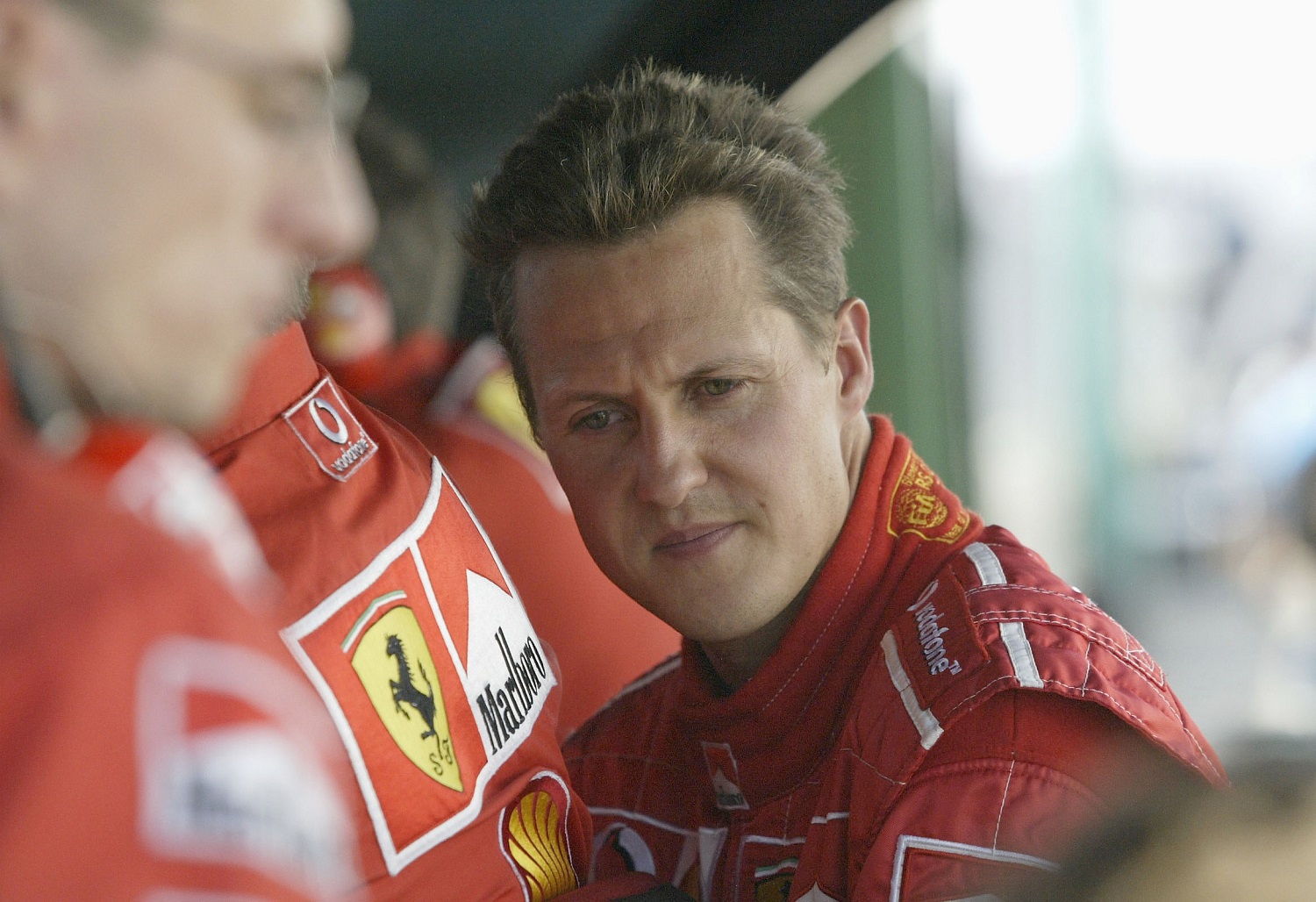 The Michael Schumacher documentary, more than three years in the making, benefitted from the cooperation of his family and several others close to him. That gave directors Hanns-Bruno Kammertöns, Vanessa Nöcker, and Michael Wech a huge advantage in crafting their retrospective, but the driver himself remains the missing piece.
All the film and video footage that the family made available can't overcome the fact that few people on the outside have seen Schumacher since his December 2013 skiing accident. Those who have seen him have not broken the cone of secrecy.
Thus, his condition remains a mystery nearly eight years later.
"Private is private," Corinna Schumacher said, adding in cryptic fashion that he is "here, but different."
For the first time, however, we learned of the backstory: The near-fatal accident would not have happened at all but for one fateful decision. Schumacher and son Mick considered abandoning the ski trip because the condition of the snow was disappointing. They briefly considered flying to Dubai to go skydiving before deciding to stay at the French resort of Meribel.
Ayrton Senna's death nearly broke Michael Schumacher
Michael Schumacher arrived in Formula 1 racing in 1991, a time when Alain Prost and Nelson Piquet were prominent. But Ayrton Senna was finishing a run of three series championships in four years, and Schumacher quickly emerged as his rival. He scored his first race triumph in 1992 and won the first of his seven championships in 1994.
But 1994 took on even more significance in F1 with Senna's death at the San Marino Grand Prix after 41 race victories in just nine years. Schumacher won eight times that year. By 2000, he had matched Senna's victory total.
Victory No. 41 took place at the Italian Grand Prix. Asked in the post-race news conference about the significance of matching Senna's total, Schumacher broke down and sobbed uncontrollably in showing a side of himself that few knew.
The others in the news conference were second-place finisher Mika Hakkinen and Schumacher's brother, Ralf, who placed third. Ralf Schumacher appeared so shocked at his brother's show of emotion that Hakkinen, the superstar driver's current rival, was first to put a consoling hand on Schumacher's shoulder.
In a subsequent interview, Schumacher revealed that Senna's death left him sleeping "maybe three hours a night." Schumacher traveled to England to do some testing not long after the tragedy, and it was there that he began contemplating his own mortality.
"I went through Silverstone in a road car and just thought, 'This is a point you could be dead, this is another point you could be dead','" he said. "I thought, 'It's crazy. You always raced here but there are so many points you can crash, and you can be immediately dead.' That was the only thing I was thinking of.  I didn't know what was going to be the situation, if I was going to be in the race car."
Three other tidbits from the documentary
The documentary shared a few other details about Michael Schumacher's life and career. Three noteworthy bits in particular:
After back-to-back titles at Benetton, Schumacher jumped to Ferrari in 1996. Though Schumacher won 16 races in his first four seasons for the fabled Italian team, executives pondered making a switch to Hakkinen.
Though he treaded cautiously around the media and generally appeared reserved in public, Schumacher loved a good party. Corinna Schumacher said her husband was always "the first to arrive and the last to leave."
Schumacher's disqualification from the 1997 standings for taking out rival Jacques Villeneuve at the season-ending race in Spain left him questioning whether he was still good enough to challenge for championships.
In total, Schumacher was a sound documentary and probably the best chance that Formula 1 fans will ever have to gain insight into the record-setting driver, even if it did leave the question of Schumacher's health unanswered.
Like Sportscasting on Facebook. Follow us on Twitter @sportscasting19.