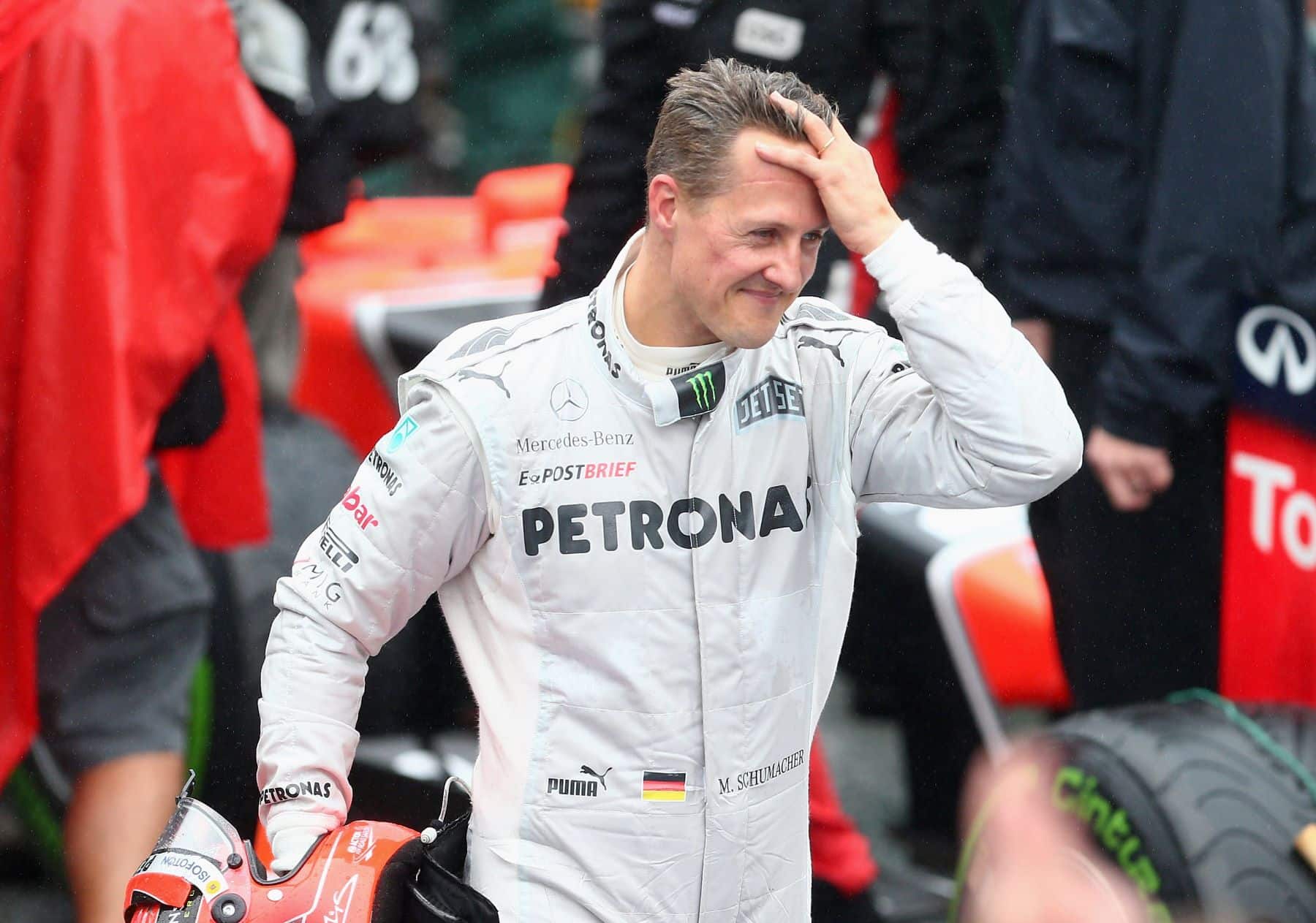 Michael Schumacher's Wife Reveals He Almost Avoided the Terrible Accident That Left Him Brain Damaged
Michael Schumacher's wife claims that the Formula 1 driver nearly avoided the accident that gave him brain damage during his retirement from the sport.
Formula 1 superstar Michael Schumacher, the subject of the Netflix documentary Schumacher, set the bar that current drivers try to live up to. He is rarely far from the discussion whenever a new all-time record is approached by a Lewis Hamilton or a Max Verstappen. The mark he left on Motorsports — sports in general, really – is indelible. Sadly, a skiing accident has kept the man himself out of the spotlight entirely. In Schumacher, it is revealed that he nearly skipped out on that fateful day on the mountain entirely.
Before his tragic accident, Michael Schumacher had a historic Formula 1 career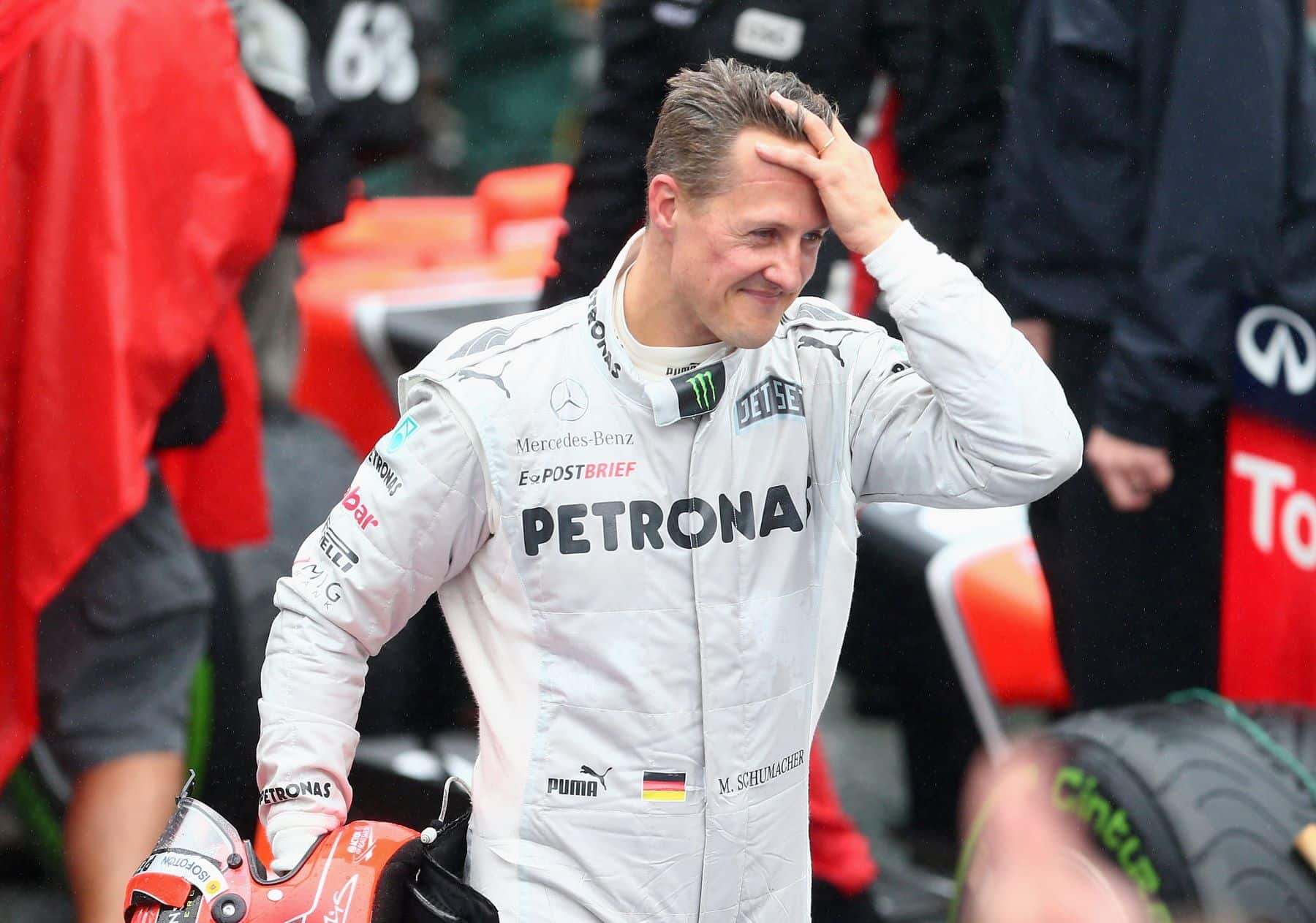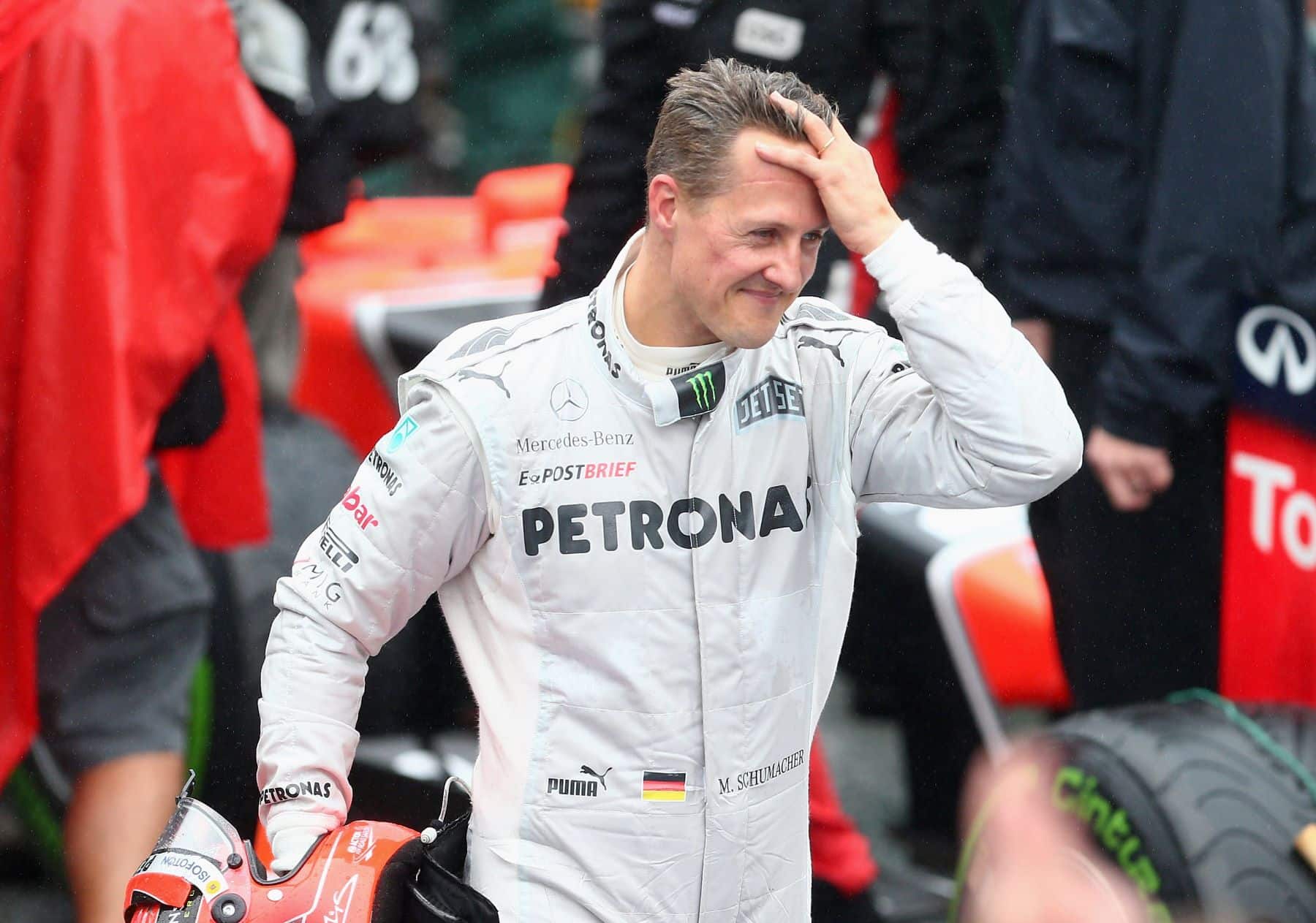 According to Britannica, Michael Schumacher's motorsports success first earned him a Formula 1 spot in 1991. The very next season, he switched from Jordan to Benetton, an investment for the latter that paid off with his 1994 and 1995 drivers' world championship wins. After that historic back-to-back success, he changed horses again, this time to the famed Ferrari team.
His Ferrari run started off poorly, with an accident that left Schumacher sidelined to nurse a broken leg. The following year, in 2000, he returned to the track better than ever. He brought Ferrari their first title since 1979. Then he did it again, repeatedly, racking up five more titles and setting the record for most Formula 1 championship wins in a single career at seven.
He retired in 2006 due to disputes with Ferrari rather than his own decline in skill. While he had one last three-season run with Mercedes, he saw little success. He retired in 2012, this time for good. He turned his focus to his personal life, preparing his son Mick Schumacher for his own racing career and his many hobbies.
Michael Schumacher was close to avoiding the accident that changed his life
The elder Schumacher's retirement was tragically cut short in Dec. 2013. While skiing in Méribel, France, Michael Schumacher fell and hit his head against a rock. He was wearing a helmet at the time, but the impact was so strong that while it may have saved his life, he was left in critical condition. He was put into a medically-induced coma until the following June.
His wife, Corinna Schumacher, revealed that this incident was almost avoided entirely, Insider reports. "Shortly before [the accident] happened in Méribel, he said to me, 'The snow isn't optimal. We could fly to Dubai and go skydiving there,'" she said. Unfortunately, Schumacher decided to stick to the original plan.
The former Formula 1 racer faded from the public eye after the accident
Michael Schumacher has not been seen in the public since the accident. Once an ever-present figure in Formula 1, even during his retirement years between his Ferrari and Mercedes stints, he now spends his days recovering at home. The degree of his brain injury has never been officially spelled out to the public, although the handful of people that have met with him have provided some indication as to the severity.
The Sun reports that the Formula 1 great's friend Jean Todt has been to Schumacher's home. The former Ferrari team principal described his old pal as "fighting for his life." He elaborated: "We must imagine a person very different from the one we remember on the track, with a very altered and deteriorated organic, muscular and skeletal structure."
According to Yahoo Sports, Corinna Schumacher describes her husband's condition as leaving him "different, but he's here." She doesn't intend on elaborating more than that, however. "Private is private,' as [Michael] always said. It's very important to me that he can continue to enjoy his private life as much as possible.' Michael always protected us, and now we are protecting Michael."