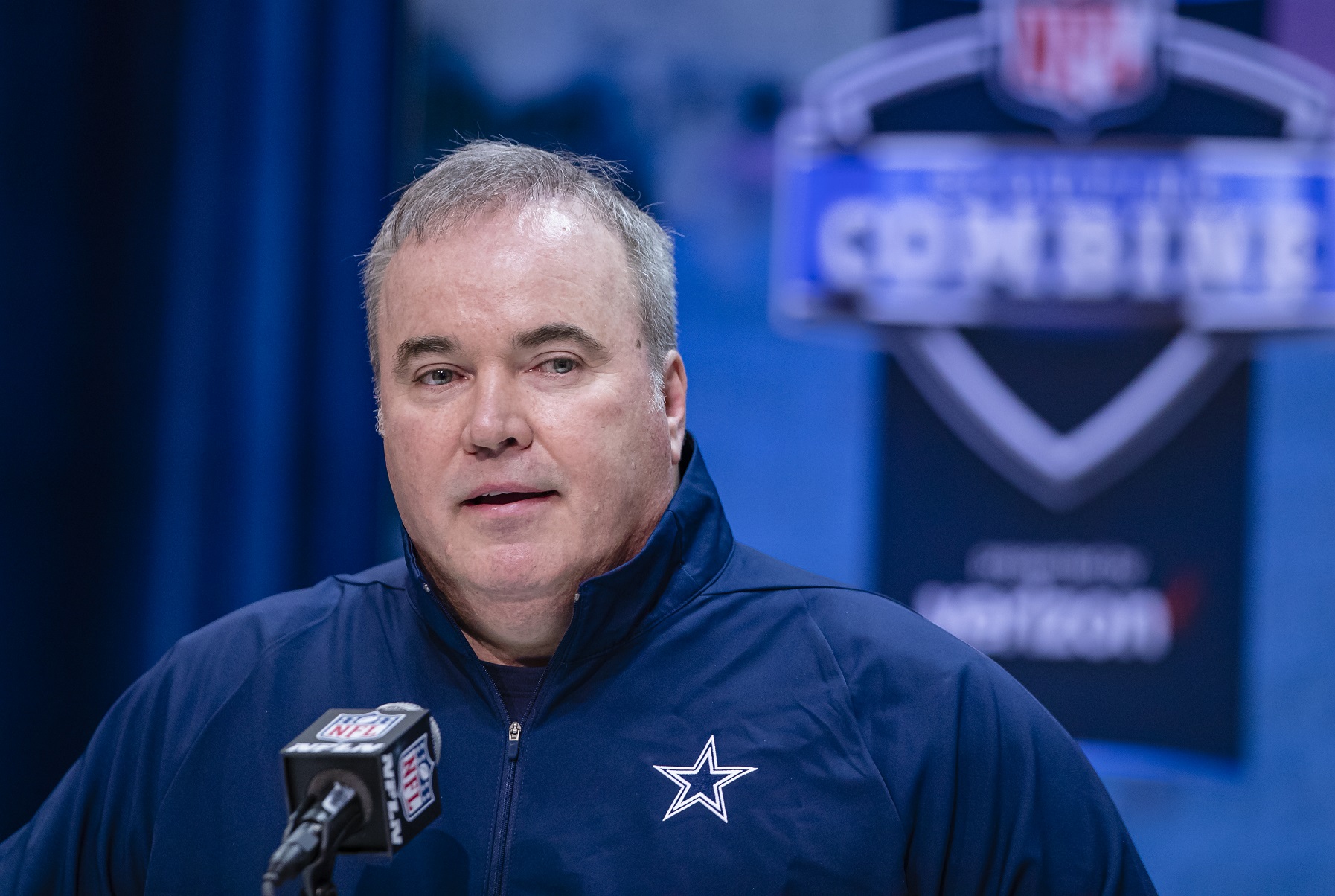 Mike McCarthy's Take on Analytics Shows That He's Either Lying or Lazy
Dallas Cowboys coach Mike McCarthy needs to get his arms around the value of analytics, a discipline that the franchise practically invented.
Although the use of analytics has crept into every sport, Mike McCarthy didn't hide his disdain for people who relied upon number crunching. The first-year Dallas Cowboys coach even admits having a philosophy that statistics were for losers while he was with the Green Bay Packers.
McCarthy claims to have since embraced analytics, but he would sound more believable if he instead told the world that the dog ate his homework. It has become painfully apparent that he has no idea what analytics is about.
The Dallas Cowboys practically invented analytics
It was no accident that the Dallas Cowboys posted winning records in every season from 1966 to 1985. They showed up better prepared than their opponents almost every Sunday and outsmarted them on most draft days.
The credit goes to Tex Schramm, general manager of the Cowboys from their founding in 1960 until shortly after Jerry Jones bought the team. Among the first things he did was hire Tom Landry as the head coach and Gil Brandt as his scouting director.
To help Landry succeed, Schramm brought in experts to break down the in-game tendencies of opposing teams. Schramm worked alongside Brandt to determine which attributes were keys to success for every position on the field, found ways to quantify the attributes, and turned the information into numerical ratings of college prospects.
Schramm was years ahead of his counterparts, and the Cowboys went to 12 conference championship games and five Super Bowls during his time in charge.
The football world caught up to the Cowboys over the years, and many franchises surpassed them in finding new ways to improve by digging into data.
When Mike McCarthy was hired in Dallas, he vowed to give weight to analytics in ways that Jason Garrett had consistently rejected.
It was assumed that the Cowboys were about to make a major change of direction in their approach to data and their performance. It appears they went 0-2 in that department: McCarthy doesn't seem to comprehend analytics, and the Cowboys have fallen off a cliff when it comes to wins and losses.
Mike McCarthy should have read 'Moneyball' … or at least watched the movie
Michael Lewis' 2003 book Moneyball: The Art of Winning an Unfair Game was the most detailed examination of the use of analytics that sports fans had seen. Lewis chronicled how general manager Billy Beane built the 2002 Oakland A's into an improbable contender despite severe financial constraints.
The book became a 2011 movie starring Brad Pitt as Beane and Jonah Hill in the role of the assistant GM and SABRmetrics expert. Moviegoers saw the inner workings, including number crunching that proved that trying to advance runners by stealing bases or laying down sacrifice bunts was detrimental to the offense.
If Mike McCarthy had bothered to invest two hours in the movie – it's on Netflix, by the way — during his year away from football after being fired by the Green Bay Packers, he would have understood that was the sort of insight that explains analytics.
As applied to football, McCarthy should be thinking about the effectiveness of passing on first down as opposed to running the ball. Or, he might assess whether the breaking point for determining the right down-and-distance for sending the nickel package on the field has changed.
Instead, he passed along ridiculous insight to reporters before the humiliating, 25-3 loss to the Washington Football Team in NFL Week 7.
Mike McCarthy speaks, and the world says, 'Duh'
It's a tough call deciding who should be more embarrassed – Mike McCarthy for divulging his "findings" or Kim Jones for regarding the information as worth mentioning on NFL Network before the Oct. 25 game between the Dallas Cowboys and Washington Football Team.
Jones reported that McCarthy said during the week that winning four divisional games makes it more likely that a team will win the division. Well, duh. Considering that there are only six intradivisional games per season, winning four of them generally gives a team a head start on a first-place finish.
That's not analytics, that's just being lazy. Anyone can go onto NFL.com and look up the standings from each season since 2002, when the NFL realigned into eight divisions of four teams apiece. It reminds us that McCarthy admitted fibbing about having watched every play from the Cowboys' 2019 season.
In the 19 seasons since, 140 of 152 division champions went 4-2 or better, so McCarthy is technically correct. Still, that's not analytical work along the lines of what Warren Sharp does on a regular basis for his 202,000 Twitter followers.
Considering how putrid the NFC East is this season, McCarthy should have shared this nugget instead: Of the five instances since 2013 in which a division winner did not reach four wins, the runner-up had a better divisional record 80% of the time.
So, perhaps McCarthy should be more concerned about winning games outside the NFC East – not that it matters since the Dallas Cowboys aren't doing much winning anywhere in 2020.
Bottom line: Add a lack of understanding of analytics to Mike McCarthy's ever-expanding list of problems.
Like Sportscasting on Facebook. Follow us on Twitter @sportscasting19.