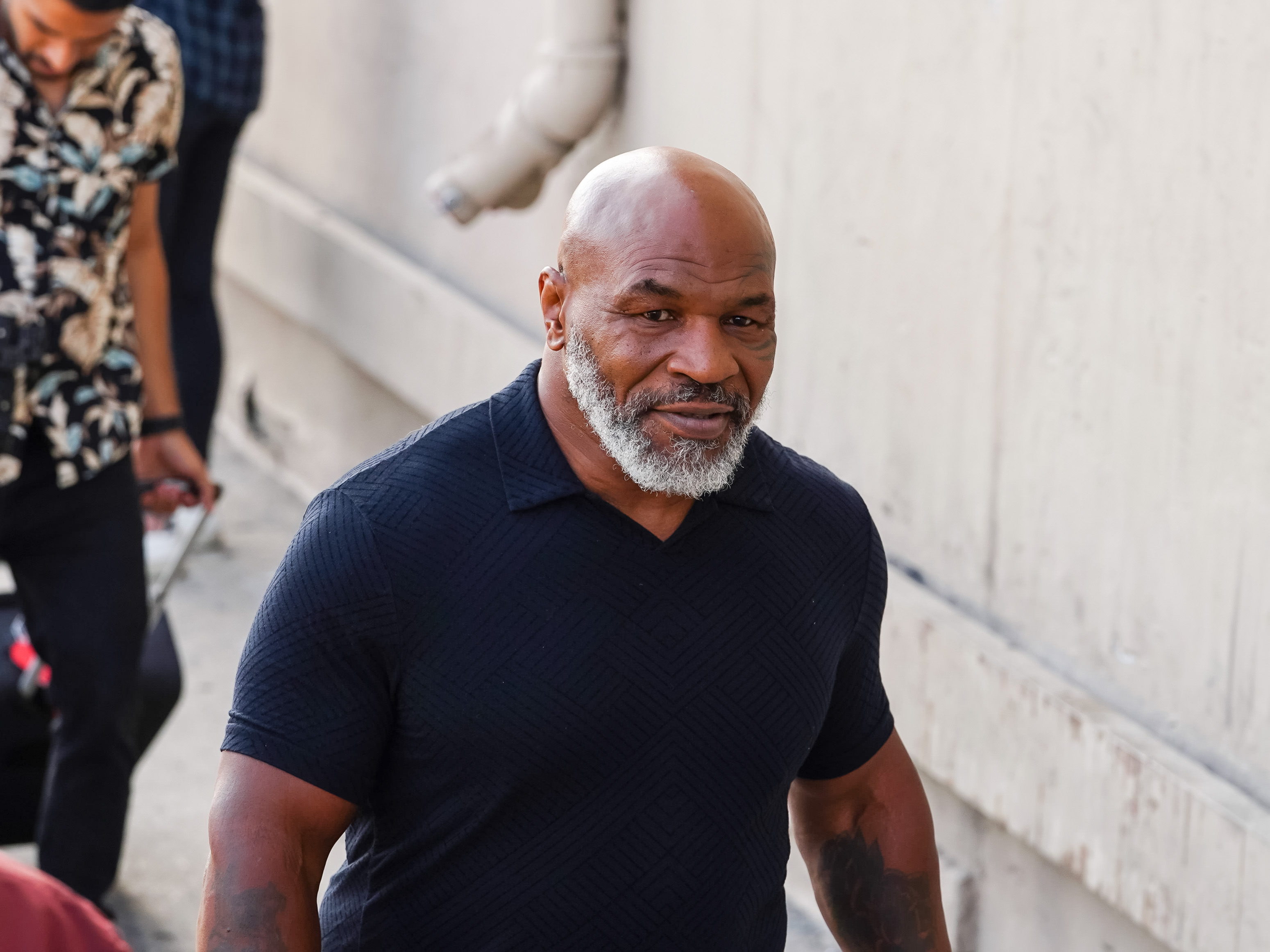 Mike Tyson and His Therapist Let It All Out During Emotional Interview: 'You're a Scared Little Boy Sometimes'
Mike Tyson got emotional on his podcast, saying he's so scared because he's so violent.
Things got serious this week with Mike Tyson. On his most recent episode of Hotboxin' With Mike Tyson, the former heavyweight boxing champion had his therapist on the podcast.
Tyson certainly had his ups and downs in his life. He started as a young criminal, getting arrested more than 40 times before he was 12. While he was on top of the world as a dominant heavyweight fighter, he went to prison for three years.
His therapist, Seano McFarland, sat next to the former boxer during the podcast. Tyson encouraged him to talk about the behind-the-scenes Tyson, and things got a little emotional between the two of them.
Mike Tyson was a 'scared little boy,' says his therapist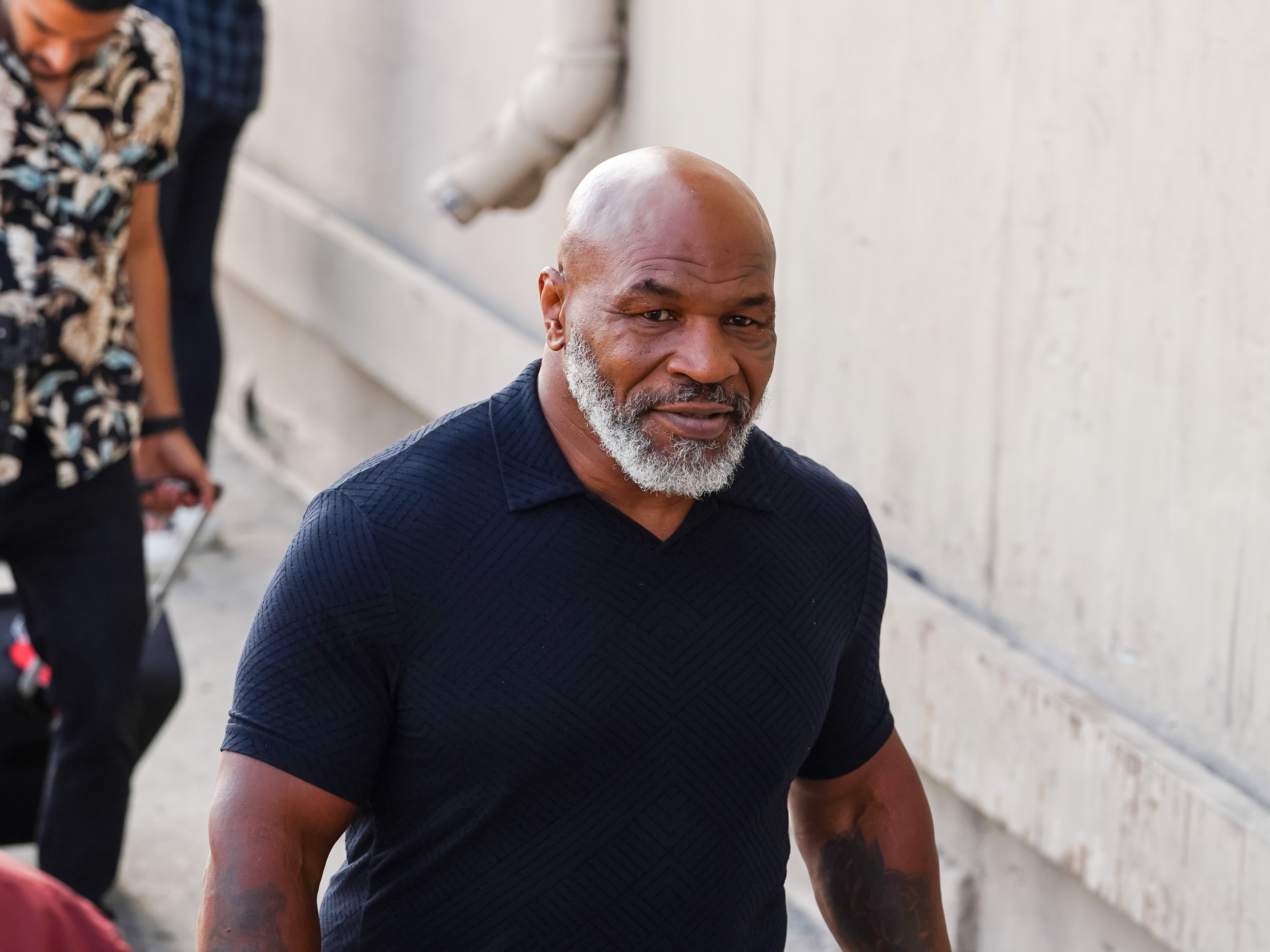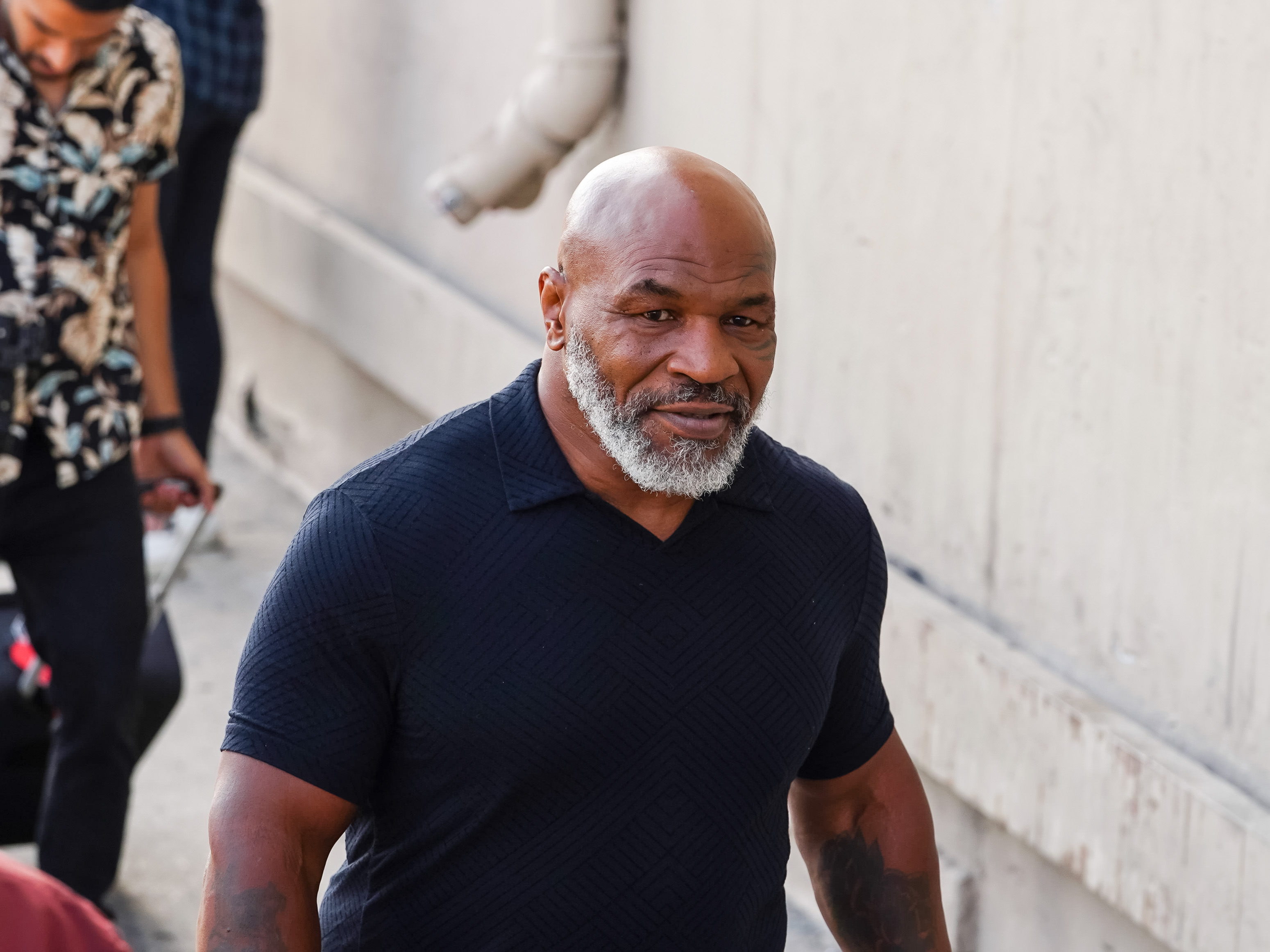 During Tyson's career, violence was what made him so successful. His job was to beat up people. He did it well.
He became the youngest heavyweight champion of the world at 20. Tyson won his first 37 professional fights, many were quick knockouts. He won his first 19 fights via knockout, 12 coming in the opening round.
A rape charge sent him to prison for three years. He even said he enjoyed prison life. McFarland is Tyson's therapist, but he's also his good friend. There were a lot of tears shed by both men on the latest episode of Hotboxin' With Mike Tyson as both men spoke publicly and honestly about mental health.
Tyson turned to McFarland and told him to tell the audience who Tyson really is "behind all this stuff."
"You're a scared little boy sometimes," McFarland said. "Let's talk about trust. I've known Mike in a lot of variations. There was a time in life where Michael wasn't as happy and as accomplished, and he wasn't being kind to his body.
"We lived together. We would go out and do things together. Michael would say to me, 'My head screams to me when I walk into the restaurant.' Everyone's yelling this big, fat boom — the N word. So Michael and I came up with this system that wherever we were at — a restaurant, a movie — he would tap me, and I would know that he was scared and overwhelmed.

Seano McFarland, Mike Tyson's therapist
"I would say Michael, I love you. Then we would touch heads, an Afican tradition. The baddest man on the planet had to learn how to ask for help. Mental health is about asking for help."
Mike Tyson: 'I'm so scared that I'm so violent that I can't control my violence'
As McFarland spoke, all was quiet. Tyson listened intently. Then he spoke.
"Oh, I'm f***ed up now," an emotional Tyson said. "I am so scared that I am so violent that I can't control my violence because I'm scared."
Tyson turned to McFarland and told him to explain more.
"Michael, you could pay him a compliment, and he'd want to kill you for it," McFarland said after taking a couple of deep breaths to regain his composure. "It's too painful sometimes to feel that intimacy, to feel that love, to feel that care. He just wants to be left alone.
"What he just did — we had many versions of that — and he had to learn how not to run away. He's talked about the greatest enemy, the greatest fight he's ever had is his mind."
"They don't believe that I hate myself," Tyson said.
While people look at Tyson as a successful person, he believes otherwise.
"Success is why I tore my life apart," he said. "This is what I found out with the psych: Tearing yourself down is just as motivating as bringing yourself up."
Like Sportscasting on Facebook. Follow us on Twitter @sportscasting19 and subscribe to our YouTube channel.