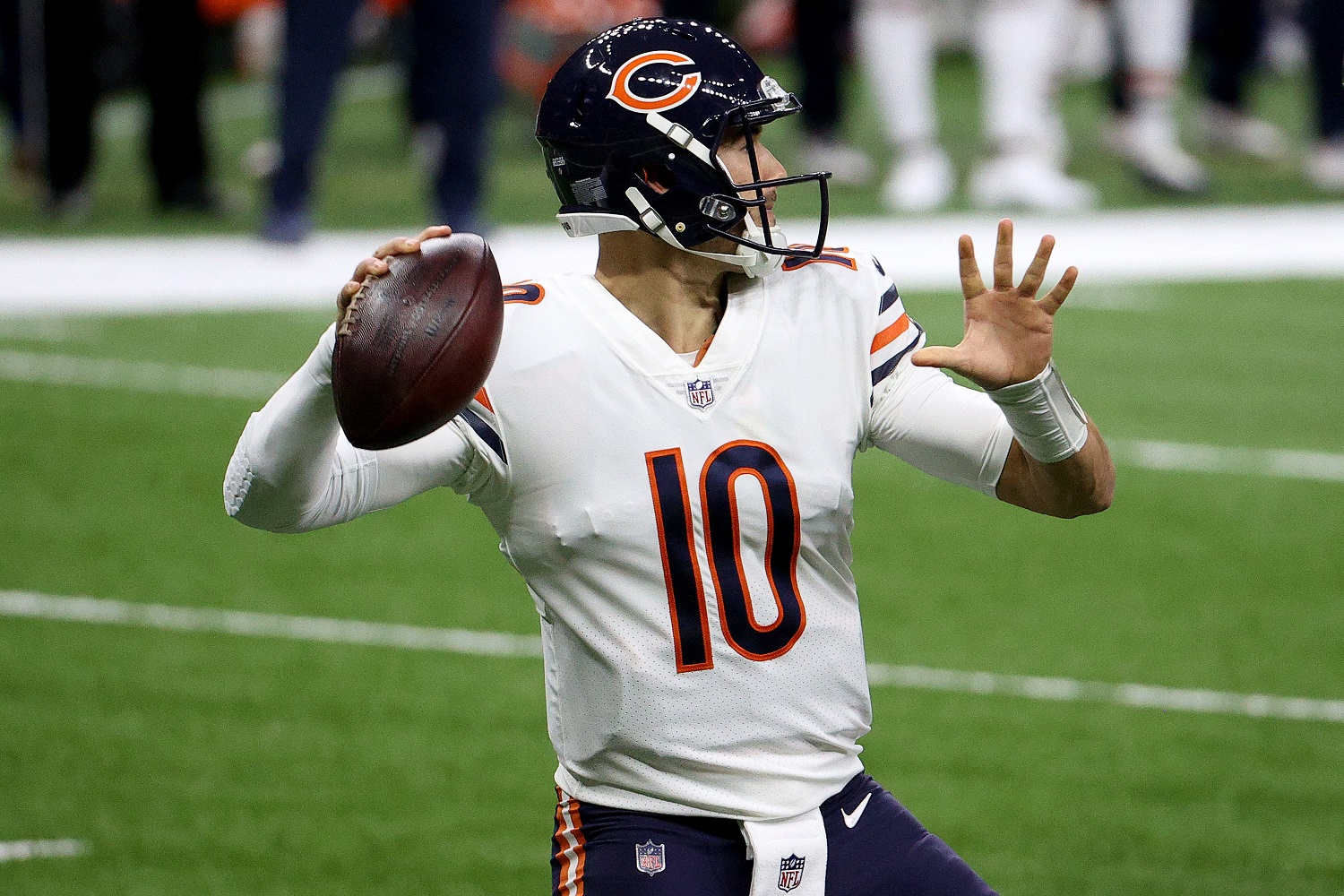 Mitch Trubisky Could Still End up With the Bears but Another Potential Landing Spot Is Quite Intriguing
While Mitch Trubisky could still end up with the Chicago Bears, the Dallas Cowboys could be a potential landing spot for him as well.
If Mitch Trubisky had led the Chicago Bears to victory over the New Orleans Saints in the wild-card round of the NFL playoffs, his career in the Windy City might look a little better. But hey, at least he won that Nickelodeon MVP trophy, right?
Sure, the former Pro Bowler (yes, that was a thing but he was a replacement because Jared Goff was playing in the Super Bowl) played decent football down the stretch but did so against weaker teams. And there's not even a guarantee that he would have been playing at all if Nick Foles hadn't gotten hurt.
The Bears, who declined to pick up Trubisky's fifth-year option ahead of this past season, haven't come out and said if they'll be looking into retaining his services heading into the 2021 season but if a certain report from an NFL insider is to be believed, the former North Carolina signal-caller will be seeking employment elsewhere.
As it's become quite clear that he's not a premier starter in the NFL, it's likely that Mitch Trubisky will have to settle for a backup role somewhere. And as crazy as it might sound, the Dallas Cowboys could be the best fit for him.
Mitch Trubisky's play late in the season was a bit of a mirage
Despite helping the Chicago Bears to a 2-0 start in 2020, Mitch Trubisky was benched in favor of Nick Foles, whom he'd beaten out for the starting job in training camp, in Week 3 against the Atlanta Falcons after Chicago fell behind by 16 points. Foles came in and led the Bears to a comeback victory, earning him the starting job moving forward.
Trubisky didn't throw another pass until Week 12 when he was named the Bears' starter against the Green Bay Packers. However, the only reason he was thrown back into the role is that Foles was dealing with a hip injury. He remained the starter for the rest of the season, going 3-3 in those six starts, and played well enough to get Chicago into the postseason. However, it should be noted that those three wins came against the Texans, Vikings, and Jaguars, who had a combined record of 12-36.
NFL Network's Mike Garafolo thinks it's pretty clear he won't be back with the Bears
Earlier this week, NFL Network reporter Mike Garofalo says that he thinks it's "pretty clear" that Mitch Trubisky won't be back with the Chicago Bears next season, saying that he really wasn't mentioned during a press conference in which Nick Foles was showered with praise.
Now, seeing as Foles is still under contract and Trubisky isn't, combined with the fact that the Bears have been linked to numerous other quarterbacks in the draft or in trades, DeShaun Watson being one of them, the likelihood of them offering a contract to Trubisky this offseason does seem quite low.
It's not that it won't or can't happen but after four years, it's probably best for both sides to just move on and start fresh. If the Bears don't get Watson or another established quarterback, let Foles be the veteran bridge until whichever QB they select in the draft is ready.
Mitch Trubisky could fit in with the Dallas Cowboys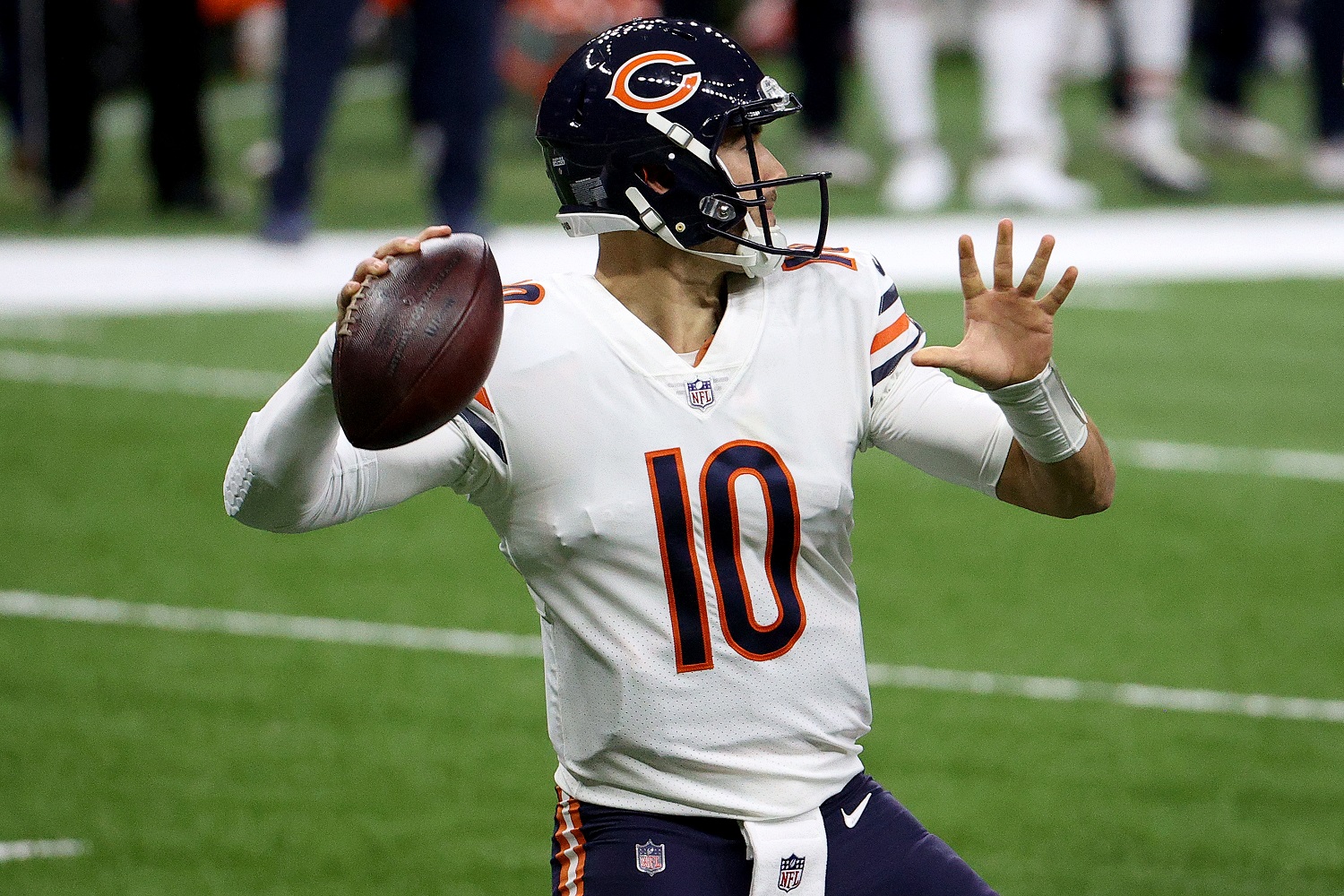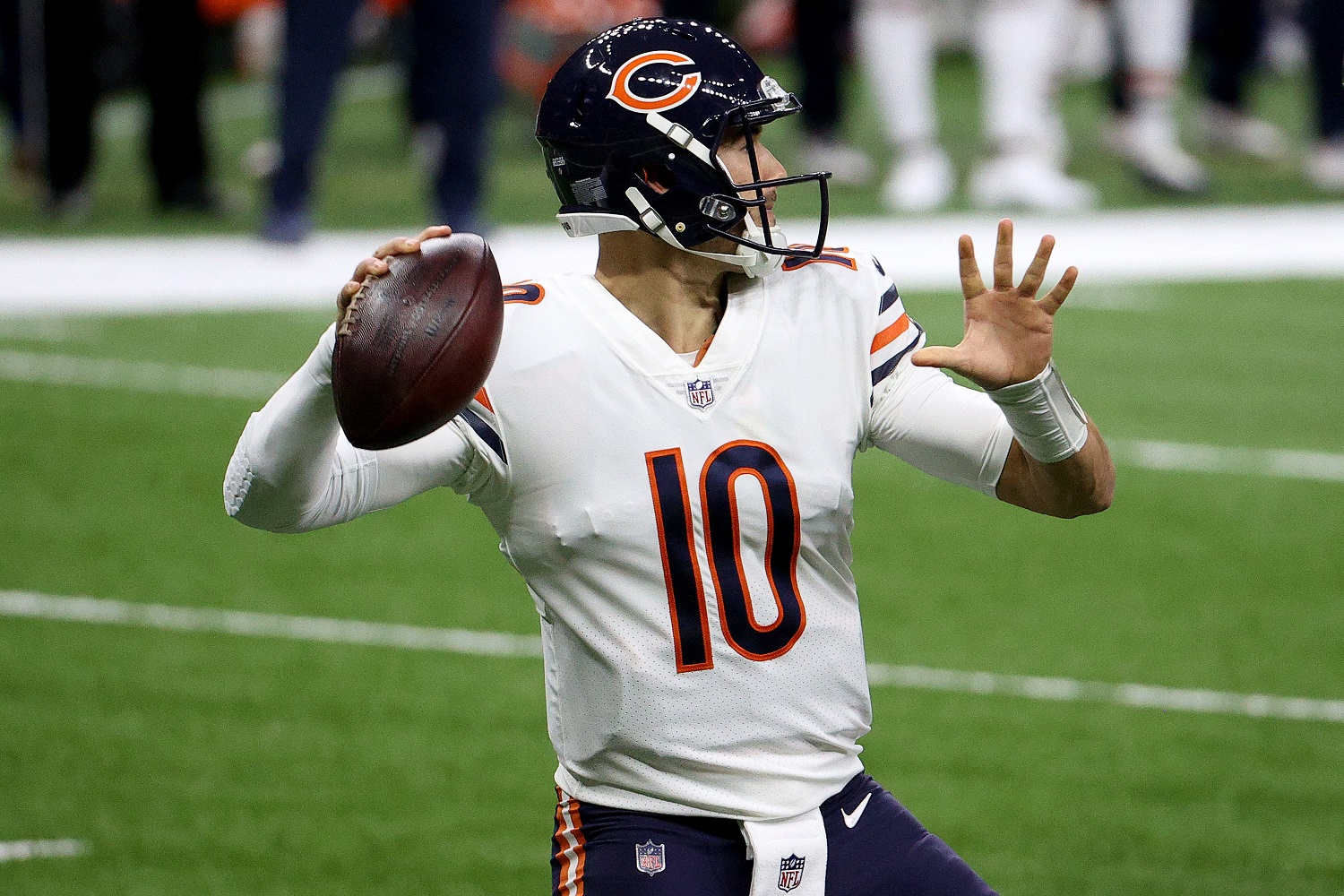 One of the teams that's been thrown around as a possible option for Mitch Trubisky in 2021 is the Dallas Cowboys, which is certainly a bit intriguing.
Of course, Jerry Jones' first concern at the quarterback position is signing Dak Prescott to a long-term contract, which he's been trying to do for the better part of two years now.
Then there's the matter of Andy Dalton, who the Cowboys say they'd like to have back but probably won't be an option as he says he's looking forward to testing the open market for the first time in his career. Remember, he got released late during free agency last year and took a very team-friendly deal in Dallas, which likely won't be the case this time around.
In essence, Mitch Trubisky would be replacing Andy Dalton as the No. 2 quarterback in Dallas if he were to sign with the Cowboys. But let's say that contract talks with Dak stall again and Jones decides to let him walk instead of tagging him for the second time. Or let's say that Prescott does sign a new deal or gets tagged but isn't 100% ready to go heading into the season.
Any of those scenarios create an opportunity for Trubisky to possibly take over and he actually would fit in with what the Cowboys do offensively. No, he's not a premier quarterback in the NFL but he's a great athlete that would benefit from a better offensive line (if healthy anyway), a better running game, and a better overall group of receivers.
There's still plenty of time before we know where Mitch Trubisky ends up but don't be surprised if he's got a star on the side of his helmet in 2021.
Stats courtesy of Pro Football Reference