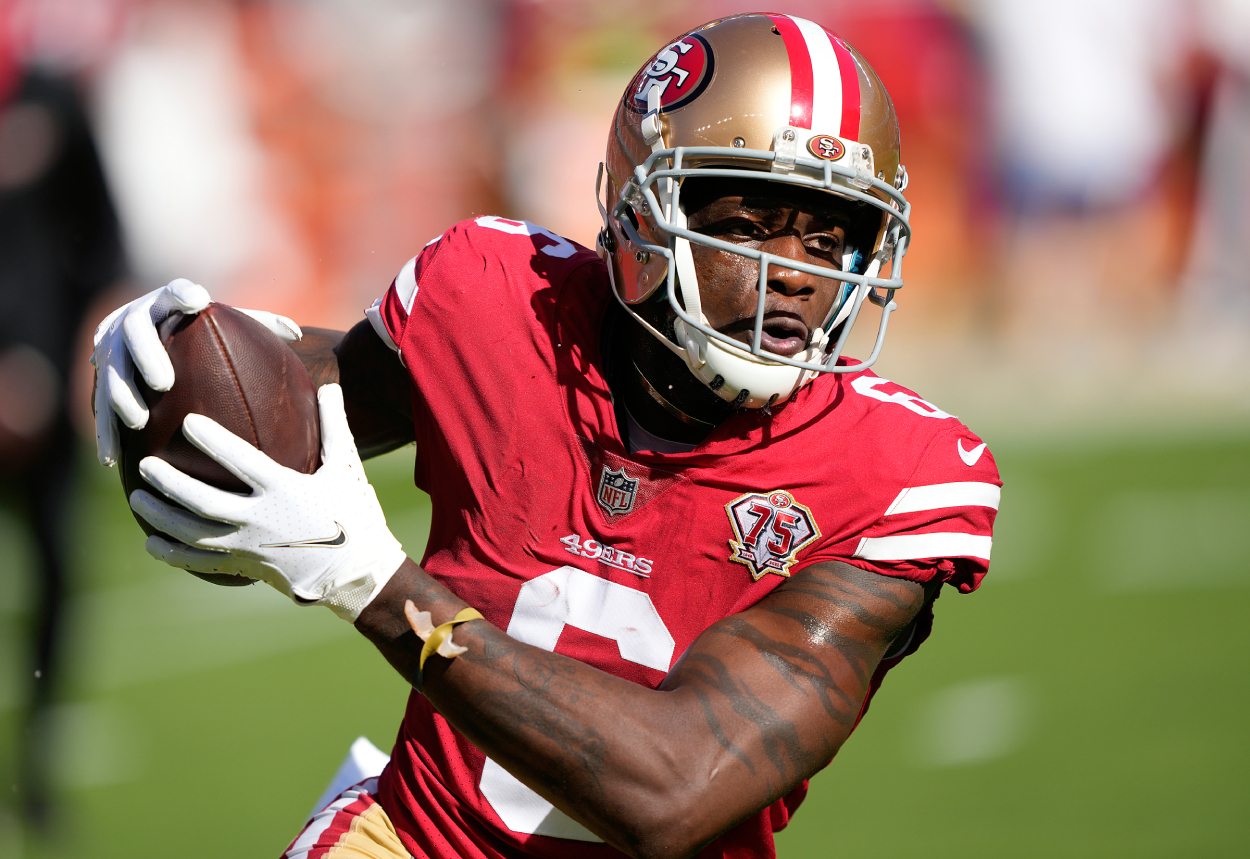 Sportscasting Interview: Mohamed Sanu Discusses Tom Brady, NFL Career, and More
Wide receiver Mohamed Sanu has been in the NFL for a decade and isn't done yet. Here are his thoughts on his career, his former teammate Tom Brady, and more.
If it weren't for a couple of plays going the other way, San Francisco 49ers wide receiver Mohamed Sanu would have played in his second Super Bowl on Sunday.
"The team hit the stride right when we needed them to. … If we had won, I'd probably see a different story. You'd probably see me playing this Sunday versus talking to you right now," Sanu said with a grin to Sportscasting last week.
The wide receiver, who just finished his 10th NFL season, is now a free agent and he has no idea what team he will play for next. But no matter what the future holds, Sanu has been one of the most reliable pass-catchers in the league throughout his career, and he will continue using that same work ethic he has displayed on the gridiron in his off-field endeavors.
Mohamed Sanu kicked off his NFL career with some talented Bengals teams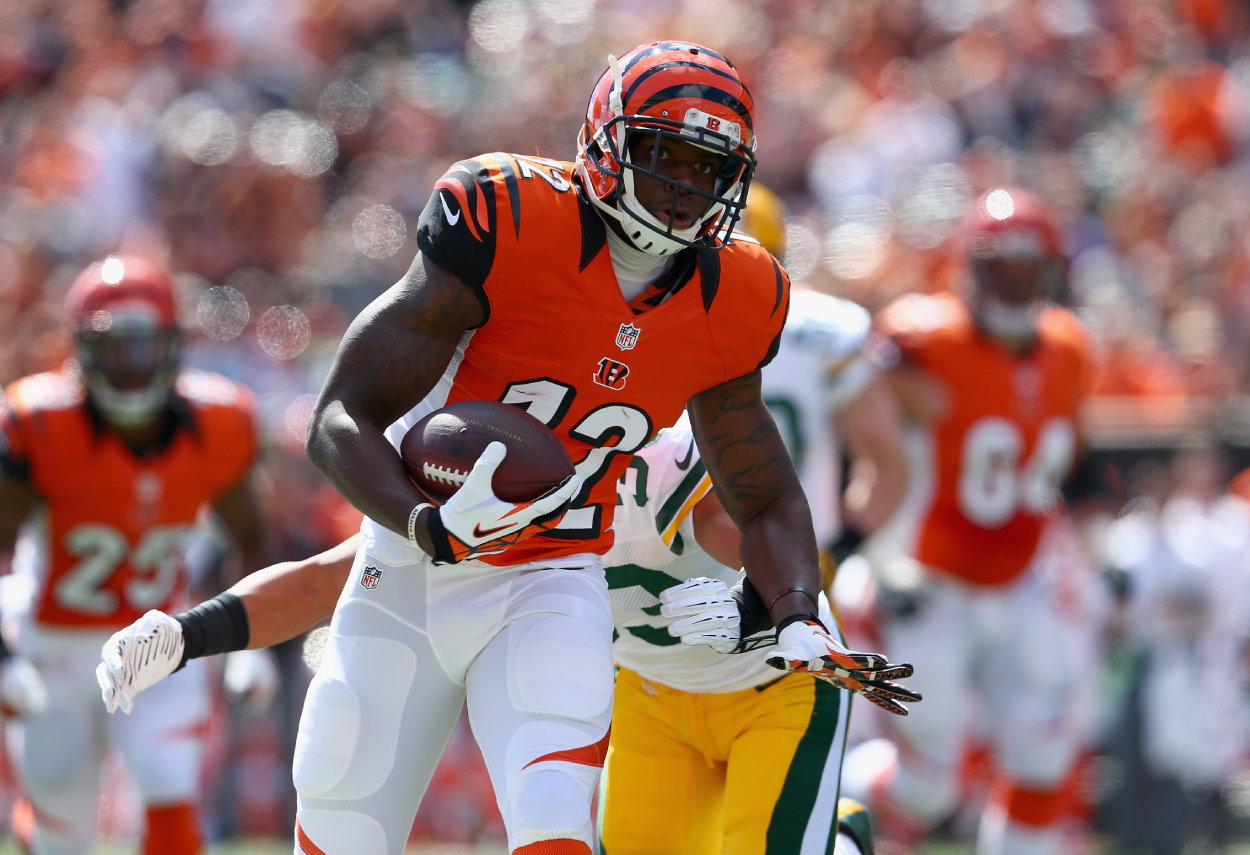 As a junior at Rutgers, Mohamed Sanu had a tremendous year, catching 115 passes for 1,206 yards and seven touchdowns. His play caught the eye of numerous NFL scouts, so the Cincinnati Bengals selected him in the third round of the 2012 NFL Draft.
Sanu didn't have a significant role in Andy Dalton's passing game during his rookie season. He had 16 receptions for 154 yards and four touchdowns. But he eventually developed into one of the most consistent receivers in Cincy's offense.
Sanu caught 152 passes for 1,793 yards and 11 touchdowns in four years on the Bengals. He also played on some tremendous teams.
Yes, the Bengals (or the Bungles) had been the butt of many jokes until this year when they reached their first Super Bowl since the 1988 season. But they had some talented squads during Sanu's four years in the Queen City. They just couldn't get over the hump in the postseason.
Cincy reached the playoffs every year with Sanu and won at least 10 games each season. The team also won two AFC North titles in 2013 and 2015, but it lost in the Wild Card Round every year.
"We had such a talented group. Those four years, I had so much fun," Sanu said. "We won a lot. We didn't win when we wanted to in the playoffs. But we made it to the playoffs every year. There's people that play their whole entire careers without even making it to the playoffs."
He reached a Super Bowl with the Falcons before later playing with the GOAT
After four years in Cincinnati, Sanu played three-plus seasons with the Atlanta Falcons, even reaching the Super Bowl in 2016, where the team lost to Tom Brady and the New England Patriots in overtime. 
"Unfortunately, lost to the GOAT, Tom, but the experience in itself was amazing," he said. 
Sanu had his best years in Atlanta, catching 225 total passes for 2,507 yards and 14 touchdowns, and he had a reliable 71.9% catch percentage. But during the 2019 season, the team traded him to the Patriots, where he teamed up with the QB that beat him in the Super Bowl, Brady.
"I would say it's (Brady's career) is probably undisputed the best career in NFL if not sports history," Sanu said of the recently-retired Brady. "… I know what it feels like to get beat by Tom Brady. Playing with him, I know what it feels like to play with him. And you can see why he is the way he is. He works extremely hard, he's very detailed in his work, and that's why he's as successful as he can be."
Mohamed Sanu will continue having success no matter what the future holds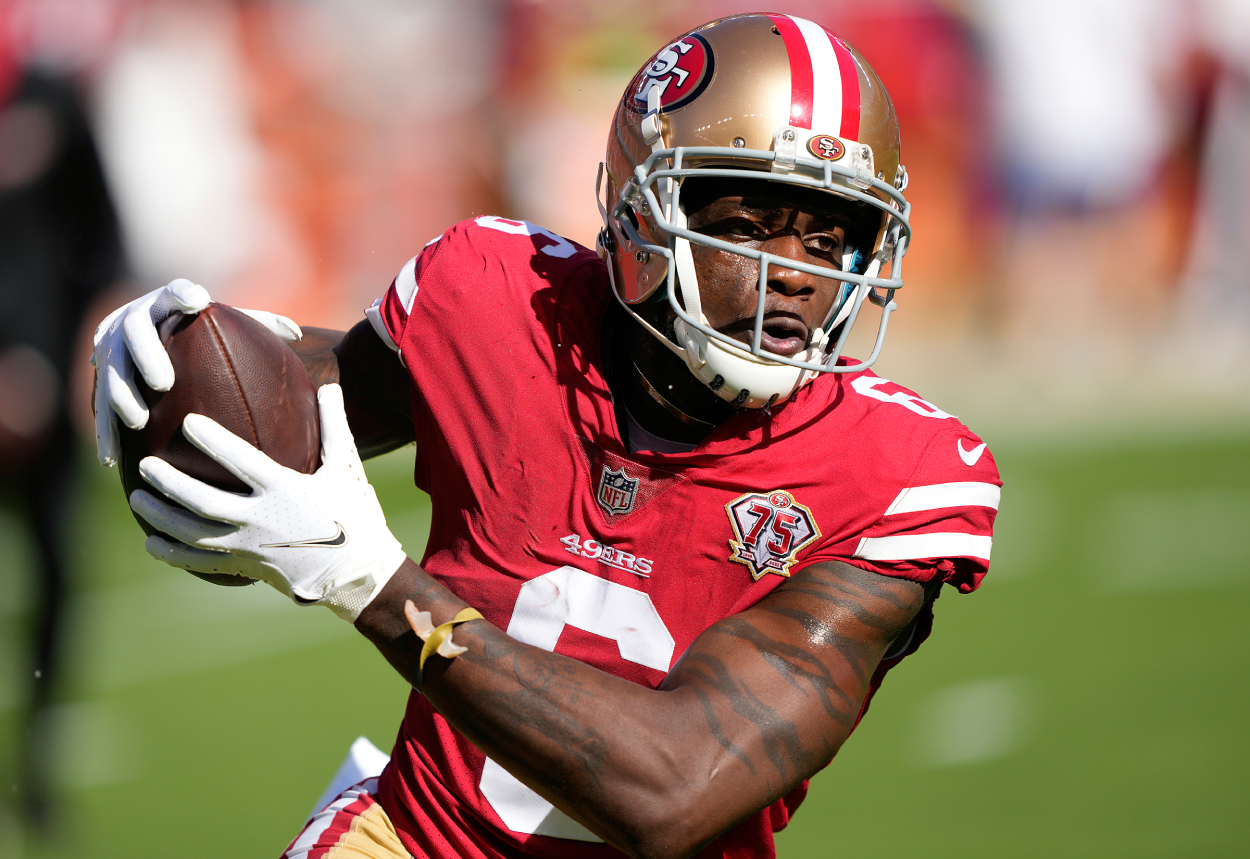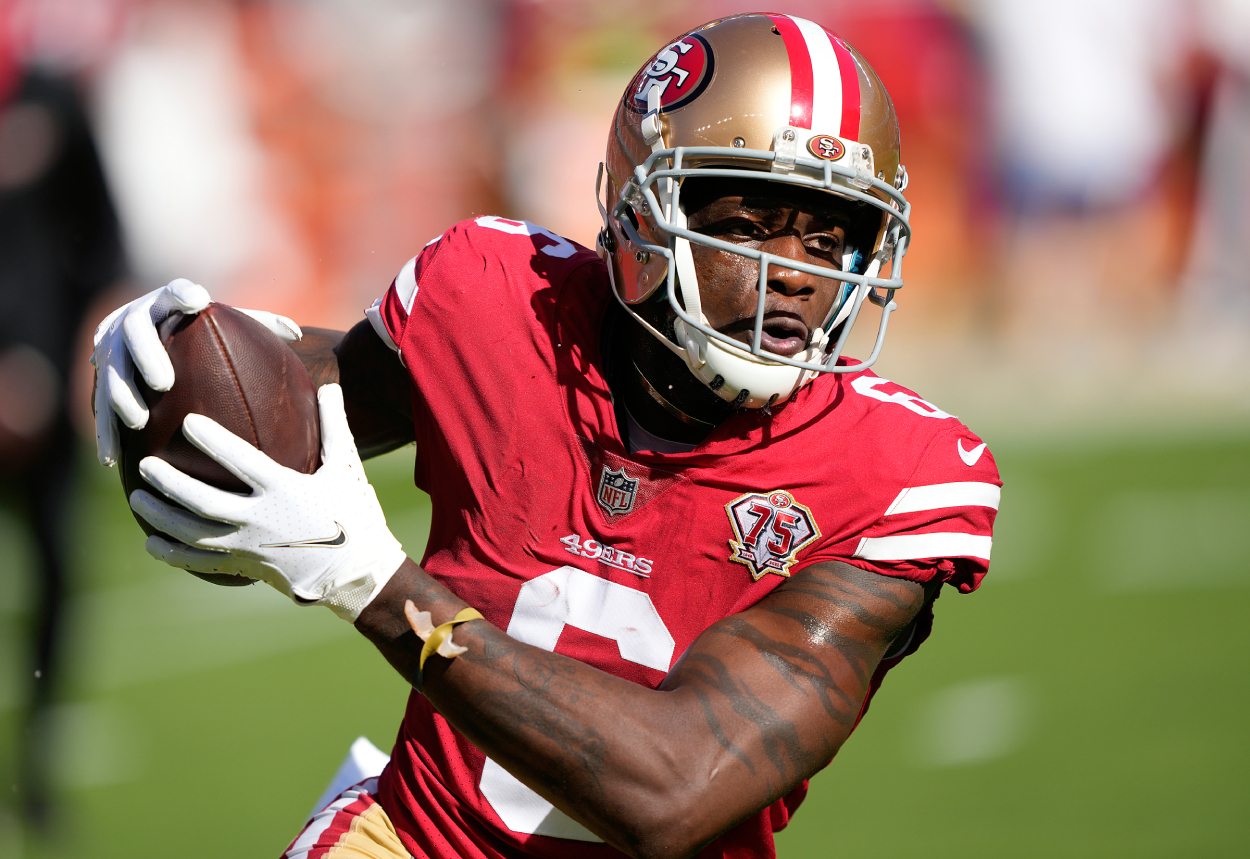 After losing in the Wild Card Round with the Patriots in 2019, Sanu played for the Detroit Lions and San Francisco 49ers in 2020. He then appeared in eight games for the Niners this year but dealt with a knee injury for the majority of the season.
"It's like life; you get hit with stuff that's unexpected," Sanu said. "Landed awkwardly on my knee, wasn't anything I could do about it."
Now, the Rutgers product will soon be on the lookout for his next NFL team following the expiration of his one-year deal with San Francisco.
"Just see where it goes," he said. "Just chill, look back, see where the best options are, what works for me, what works for my family, and go from there. I never close a door on anything. I never say, 'that's the end of that.' Maybe, I go back to San Fran, maybe not. Maybe, I'll go somewhere else. Who knows. I'm grateful for the opportunity to be able to go out there and play again on an NFL team if somebody wants me. I still can, I know I can. I got the ability to."
No matter where he goes, though, Sanu has ensured he will also have success off the field.
The pass-catcher has taken on various entrepreneurial endeavors, including a trucking business with CTS Trucking. They deliver food to grocery store distribution centers.
"My brother-in-law, he's a truck driver; he's been driving truck since I've known him, my entire life," Sanu said. "…He helped raise me, him and my sister. So, it's just something where it's like, you make it, you want to take care of your family. You want to help them branch off instead of working for somebody else. … You get opportunities like this; this is why you start playing the game. Obviously, there's other reasons. You love it, it's something that's within you, but there's a whole bunch of different components. That's just helping your family get to a better place than they were 15-20 years ago."
Mohamed Sanu may not have played in the 2022 Super Bowl, but he has proven he can succeed in whatever he puts his mind to, whether it's football-related or something else.
Maybe just maybe, he will get another chance to play in the big game in a future season.
Stats courtesy of Pro Football Reference