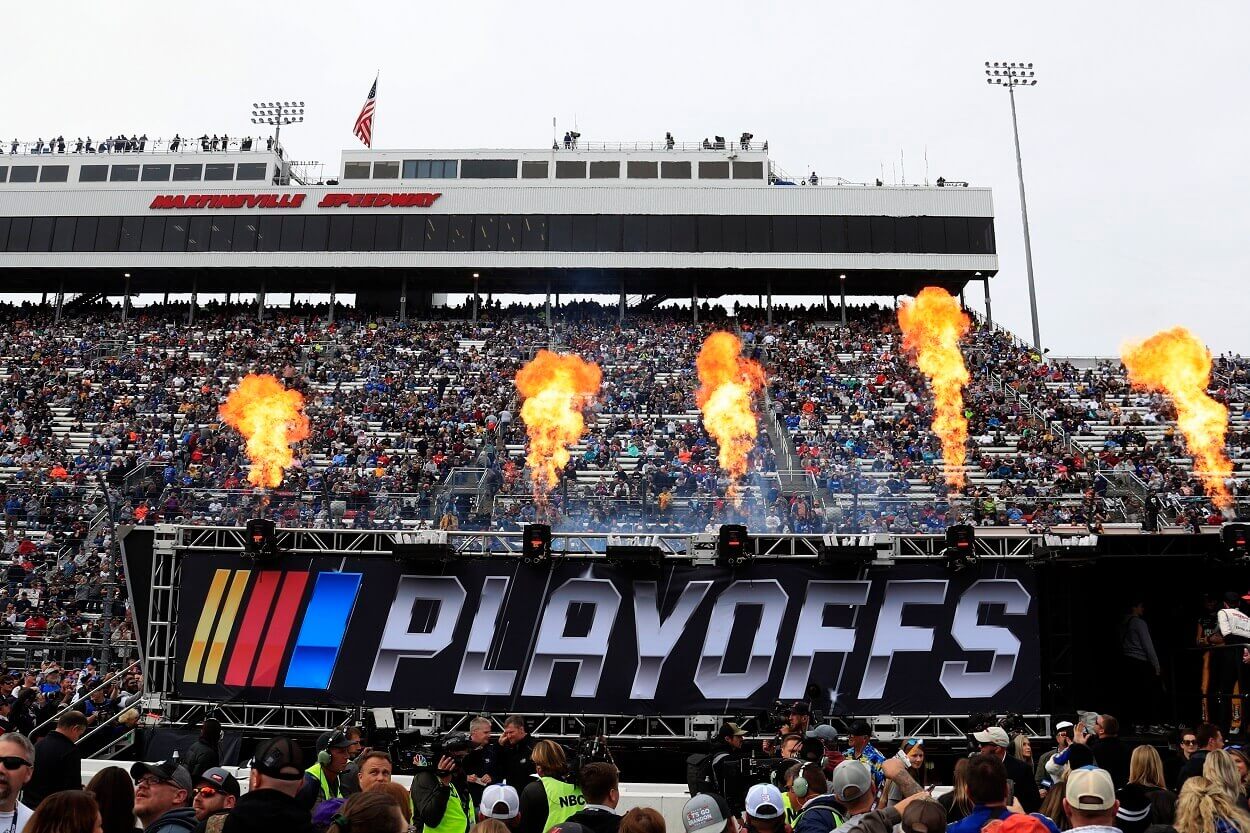 The NASCAR Cup Series Playoff Field Could Already Be Set
It's quite possible the 16 drivers who will make the 2023 NASCAR Playoffs are already in position.
Martin Truex Jr. added his name to the list of drivers likely locked into the NASCAR Cup Series Playoffs for this season because of a regular-season victory, but a real chance exists that the drivers currently in the top-16 spots in the points standings will comprise the 2023 playoff field.
Ricky Stenhouse Jr. provided a surprise with his win in the season-opening Daytona 500 for the single-car operation of JTG Daugherty Racing. The remaining 15 potential playoff spots, however, are filled with drivers from the seven most prominent and most well-funded teams in the sport.
Brad Keselowski and Chris Buescher from RFK Racing would be new faces in the postseason field along with Stenhouse, but the other 13 drivers who would make up the playoffs if they started this week were all in the playoffs a year ago as well.
Alex Bowman, Chase Elliott could produce playoff intrigue in their returns from injuries
At least one spot is going to change after Sunday's race at Kansas Speedway because Alex Bowman will continue to fall from his current 15th-place position because he is out with a back injury that he suffered in a sprint car race on April 25 before the Cup Series headed to Dover Motor Speedway. Like his Hendrick Motorsports teammate Chase Elliott, Bowman will need a waiver from NASCAR to be eligible for the playoffs if he is able to win a regular-season race.
Elliott already has his waiver after he missed six races because of a broken leg he suffered in a snowboarding accident in March a few days before the Cup Series race at Las Vegas Motor Speedway. Elliott is 29th in the standings after Dover, and a win is likely his only path to the playoffs.
Elliott would also be a tempting choice to insert in playoff predictions, given his multiple wins in each of the last five seasons, along with the 2020 series championship. However, he has not finished better than 10th in his three races back from his injury, even though all three events were at some of his best tracks. 
Sunday's race was only the fourth time in 16 starts at Dover that Elliott did not finish inside the top 10. He finished 12th at Talladega Superspeedway the week before, even though his two wins at the 2.66-mile oval are tied for his most at any track. His 10th-place finish a week earlier at Martinsville Speedway marked only the second time in Elliott's last seven races at the 0.5-mile short track that he did not lead a lap, and his 957 career laps led at Martinsville are by far his most at any track.
Elliott will still have several more legitimate chances to score a victory in the remaining 15 regular-season races, but Bowman leads the series with a 10.3 average finishing position in his 10 races. He would likely still lead the points standings if he had not suffered the back injury or been docked 60 points when NASCAR found after the April 2 race at Richmond Raceway that his No. 48 team made improper modifications to the center portion of his car.
Few drivers outside of the playoff field have shown winning potential this season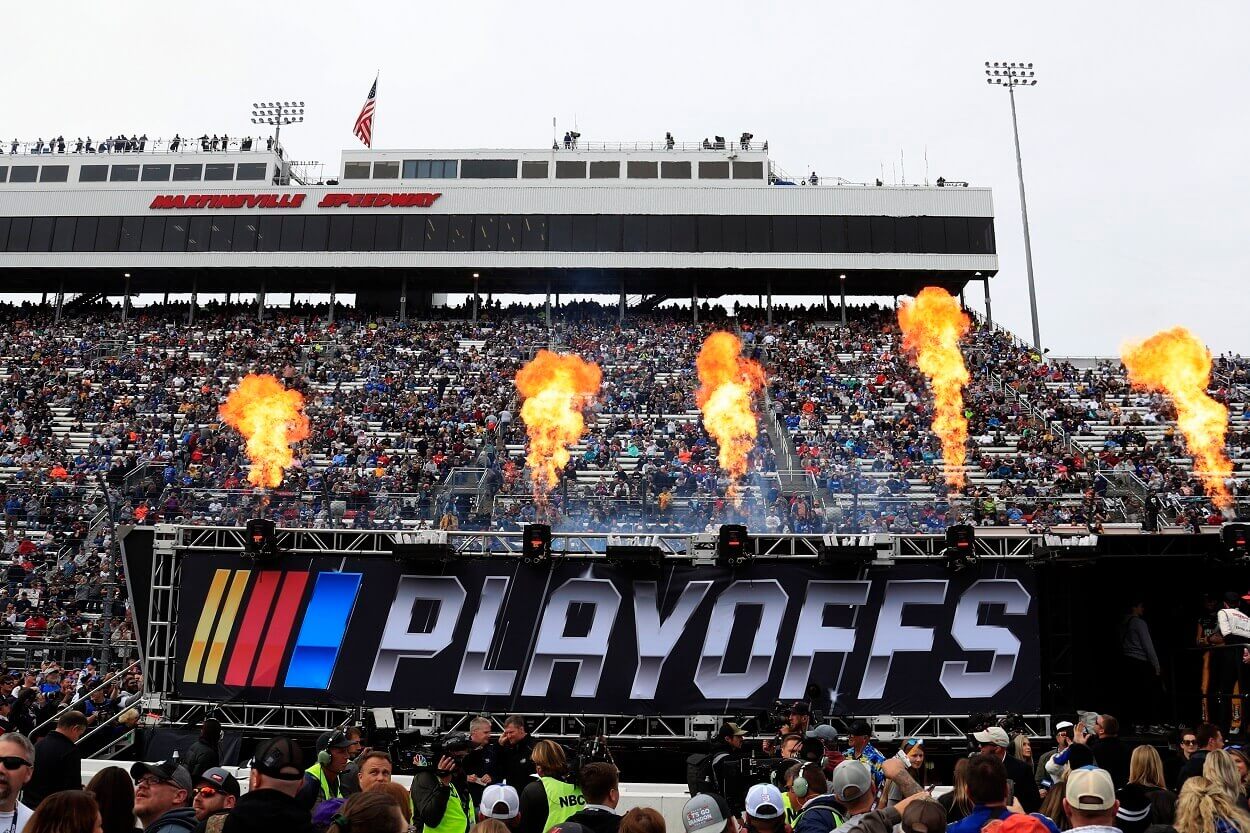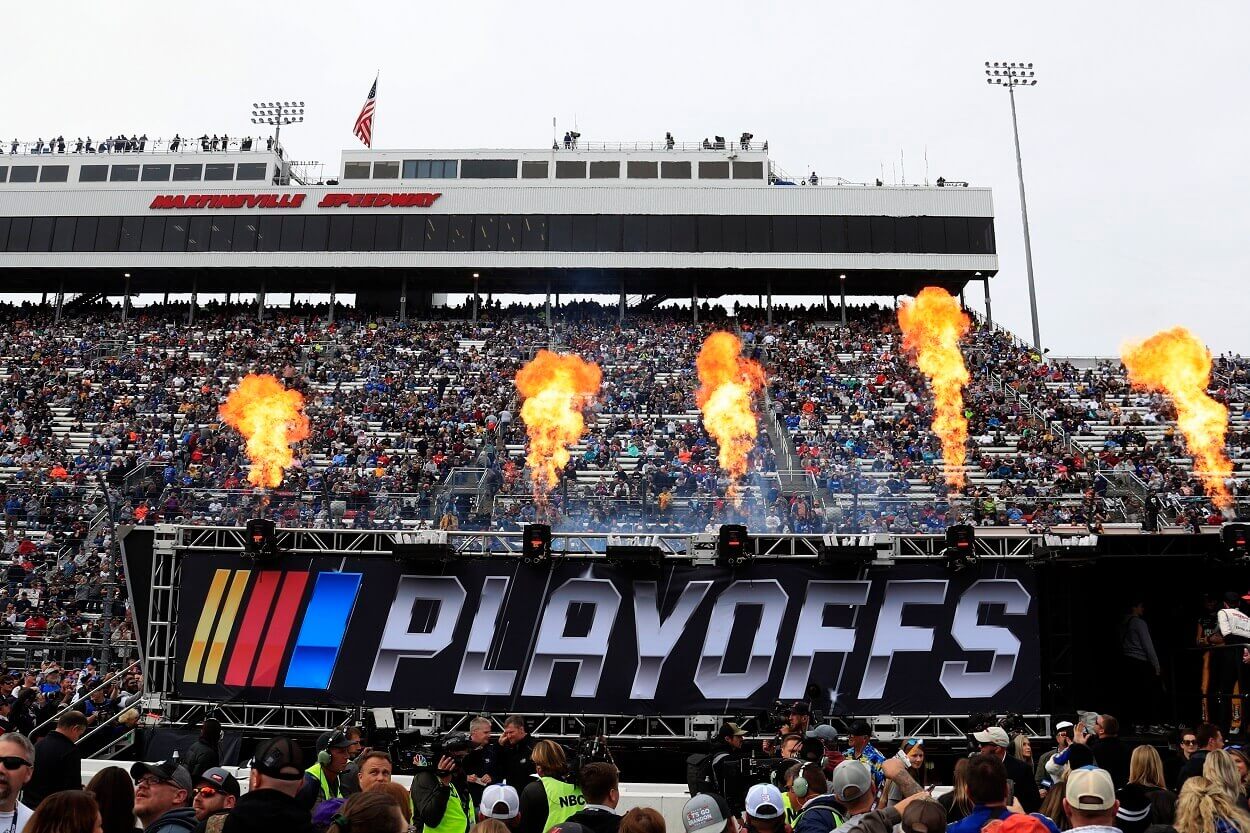 The results at Dover might be instructive as to how the rest of the regular season could play out. Teams that currently hold playoff spots filled each of the top 10 positions, as Josh Berry brought the No. 48 car back with a 10th-place finish as the replacement driver for Bowman.
Several intermediate tracks populate the middle portion of the schedule, including five of the next six races. Those types of tracks rarely produce surprise winners, so the drivers who ran well at Dover will likely continue to do so across the next six weeks, at least, and create even more separation from the rest of the field.
Aside from Bowman and Elliott, none of the 16 other full-time drivers in the field are consistent threats to either win a race or score enough points to jump into the playoff field.
Drivers such as Daniel Suarez, A.J. Allmendinger, or Austin Cindric could steal a win at one of the four remaining regular-season road course races. Others such as Aric Almirola, Justin Haley, or Austin Dillon could snatch a victory in the two superspeedway-style races left in the regular season, as Dillon did a year ago in the regular-season finale at Daytona International Speedway.
Part of the problem for those drivers is Bowman and Elliott could be in must-win situations, and those drivers have more powerful teams behind them to contend for wins on both of those types of tracks.
Even with the record-tying 16 different regular-season winners in 2022, only three drivers fell out of a playoff spot through the 15 races after Dover. If Bowman manages to win later in this regular season in a year that has much more clearly defined powerhouse teams, that number could drop all the way to zero this time around.