If NASCAR Is Paying Attention, Colton Herta Just Sent up a Major Hint About Daytona
So, that speculation about Colton Herta moving to Formula 1, a notion built on talk that Michael Andretti was poised to buy a majority interest in an F1 team, was a waste of bandwidth. However, it wasn't a waste of time. That's because Herta told the motorsports world he has NASCAR on his mind.
As current IndyCar drivers go, he would be an intriguing candidate to make the jump at the same time that speculation about new Cup Series champion Kyle Larson going in the other direction has resurfaced.
Colton Herta's name has been everywhere, but he briefly disappeared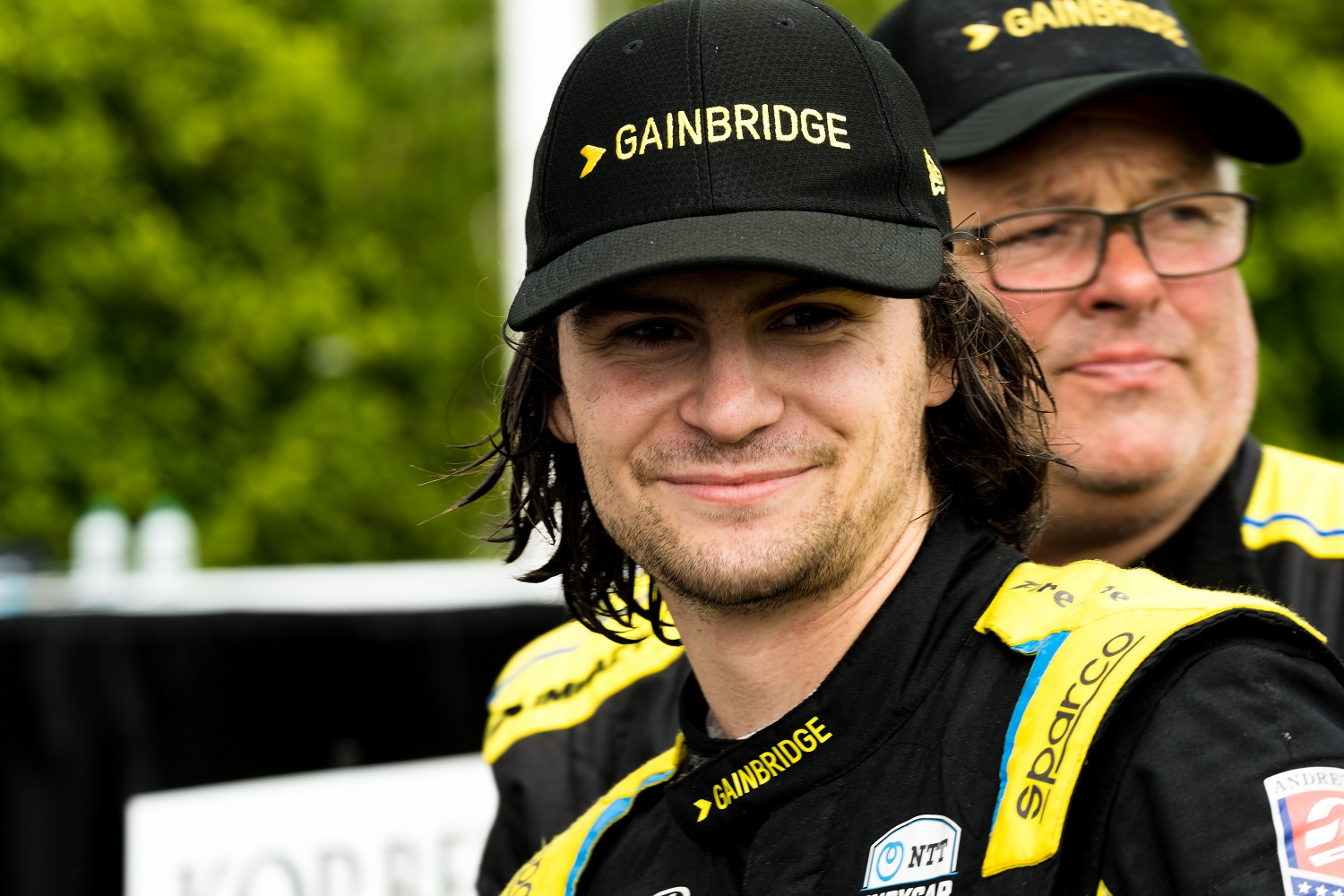 The No. 1 topic in Formula 1 last month was the continuing battle between Max Verstappen and Lewis Hamilton for the upper hand in the race for the World Drivers' Championship. A close second was conjecture about Michael Andretti's ambitions.
Word leaked that Andretti, a major name in IndyCar racing, sought a majority interest in the Sauber Formula 1 team. The speculation got far ahead of the reality, and talks have broken off without Andretti closing the deal.
Along the way, nearly every story related to the unsuccessful bid included a mention of driver Colton Herta, the 21-year-old Californian who has been making a name for himself in IndyCar racing. Understandably, Herta is a top candidate to move to F1 should an American buy a stake in a team.
What was missing from the stories, though, was a comment from Herta, who finished the season fifth in the points race. Herta closed his schedule with back-to-back victories, then more or less disappeared after the season-ending race at Long Beach on Sept. 26.
Six weeks later, Herta has chimed in.
If NASCAR is paying attention, Colton Herta just sent up a major hint
Colton Herta might like to drive in Formula 1, but he wasn't all-in last month to the same degree that Michael Andretti had been in his attempt to buy a team.
"It was going to be my decision if I wanted to go or if I wanted to stay," Herta told Racer.com. "It needed to be the right situation, have the right funding to either be competitive, or get to that point to be competitive. But it takes a lot to drag me away from IndyCar, too, because it's what I grew up (with). I didn't grow up watching Formula 1."
Still, F1 remains in the picture. While IndyCar and NASCAR are popular in the United States, Formula 1 has a firm grip on international racing audiences. Thus, Herta said he remains interested. In the same breath, however, he dropped a big hint on NASCAR.
"It is something that I want to do," he said of Formula 1. "But there's a lot of things that I want to do in my career, and they don't all revolve around IndyCar. Whether that be doing the Daytona 500, or the 24 Hours of Le Mans, or competing in IMSA some more; there's a lot of different stuff in racing that I want to do."
Racing at Daytona intrigues the IndyCar driver
NASCAR just completed a successful first full season in the aftermath of pandemic-related hurdles. With Kyle Larson having capped a monster season with a headline-grabbing championship, NASCAR doesn't necessarily need an energy boost. But attracting someone like Colton Herta would nevertheless goose visibility for the sport, even if it was just for the Daytona 500.
Interestingly, the subject comes up at the same time that chatter is picking up (again) about Larson giving the Indianapolis 500 a shot. In fact, Larson had to address the question again in the aftermath of winning the NASCAR Cup Series championship Sunday.
 "I'm open to anything," Larson said, according to The Associated Press. "Logistically, it's just a tough thing to do. I would want to go there and know I've got a chance to win."
Like Sportscasting on Facebook. Follow us on Twitter @sportscasting19.