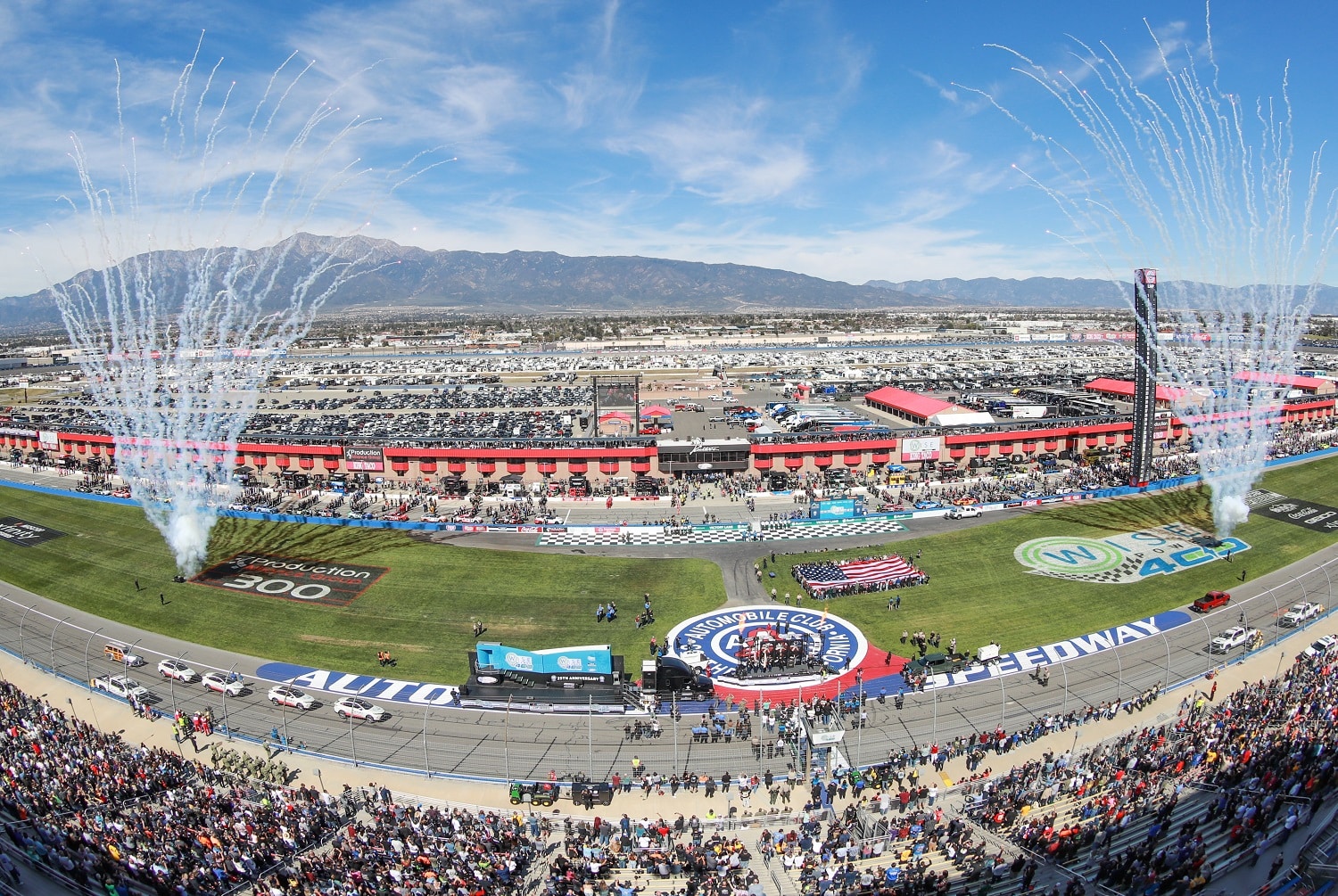 NASCAR Mailbag: Now's the Time for Other Tracks To Throw a Helmet in the Ring
Auto Club Speedway in California will undergo a major change after next month's Cup Series race.
I realize we're more than a month out from Daytona to kick off 2023, but do you think NASCAR has a plan in mind already for replacing Auto Club Speedway in 2024 and maybe 2025? (From S.T. via Gmail)
It's not a decision that NASCAR can make in a vacuum because there are potentially other moving parts. But tracks that host one race per season or none at all should be positioning themselves already.
Auto Club Speedway in Fontana, California, hosts the Pala Casino 400 on Feb. 26, one week after the Daytona 500. When the last haulers leave the track, crews there will turn their attention toward converting the D-shaped, two-mile oval into a half-mile track.
The move was discussed for years, then the pandemic postponed execution at a time when fan sentiment had turned toward wanting more short tracks. Racing on half-mile and three-quarter-mile tracks was largely a bust in the first year of the Next Gen car, so NASCAR must work out that issue.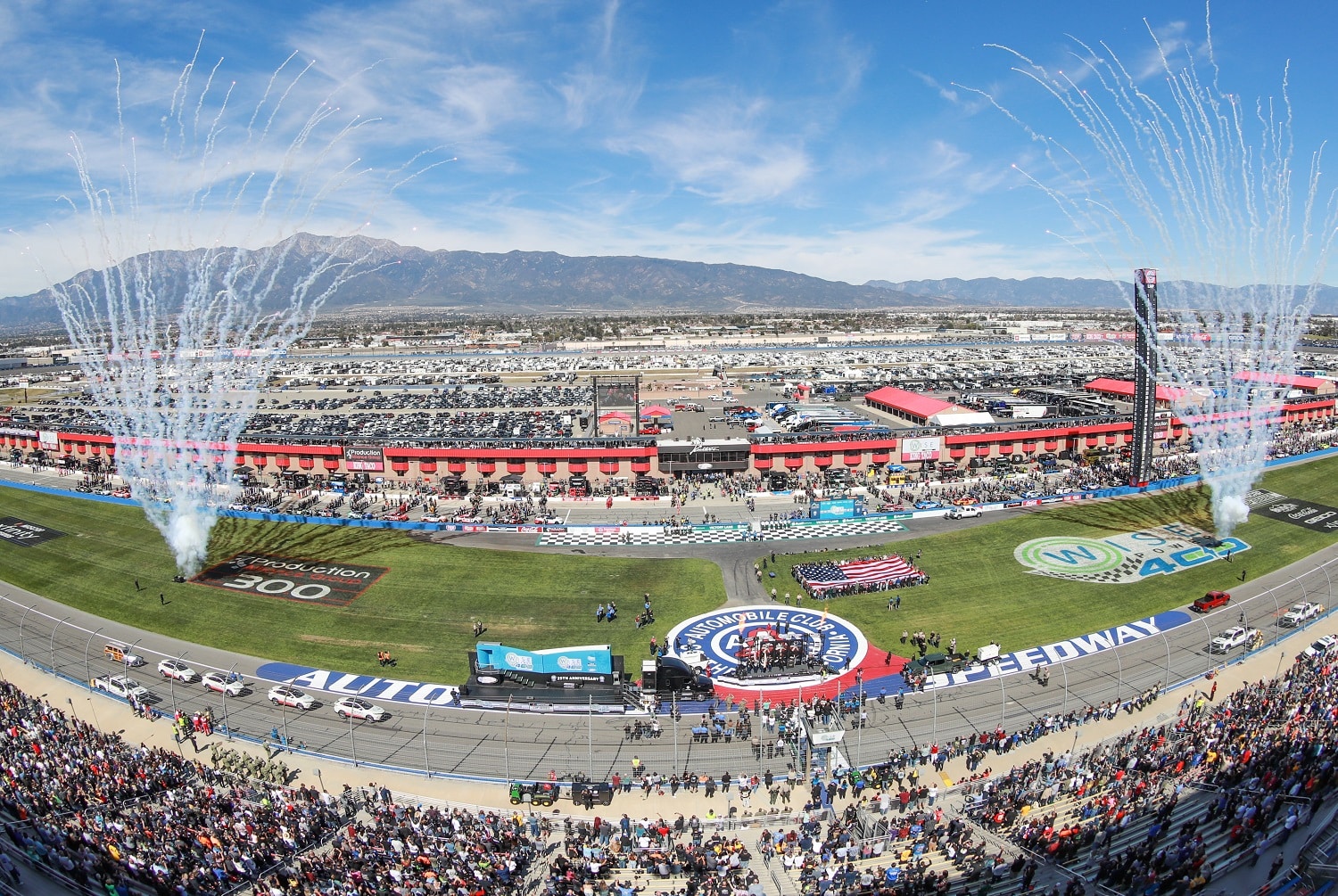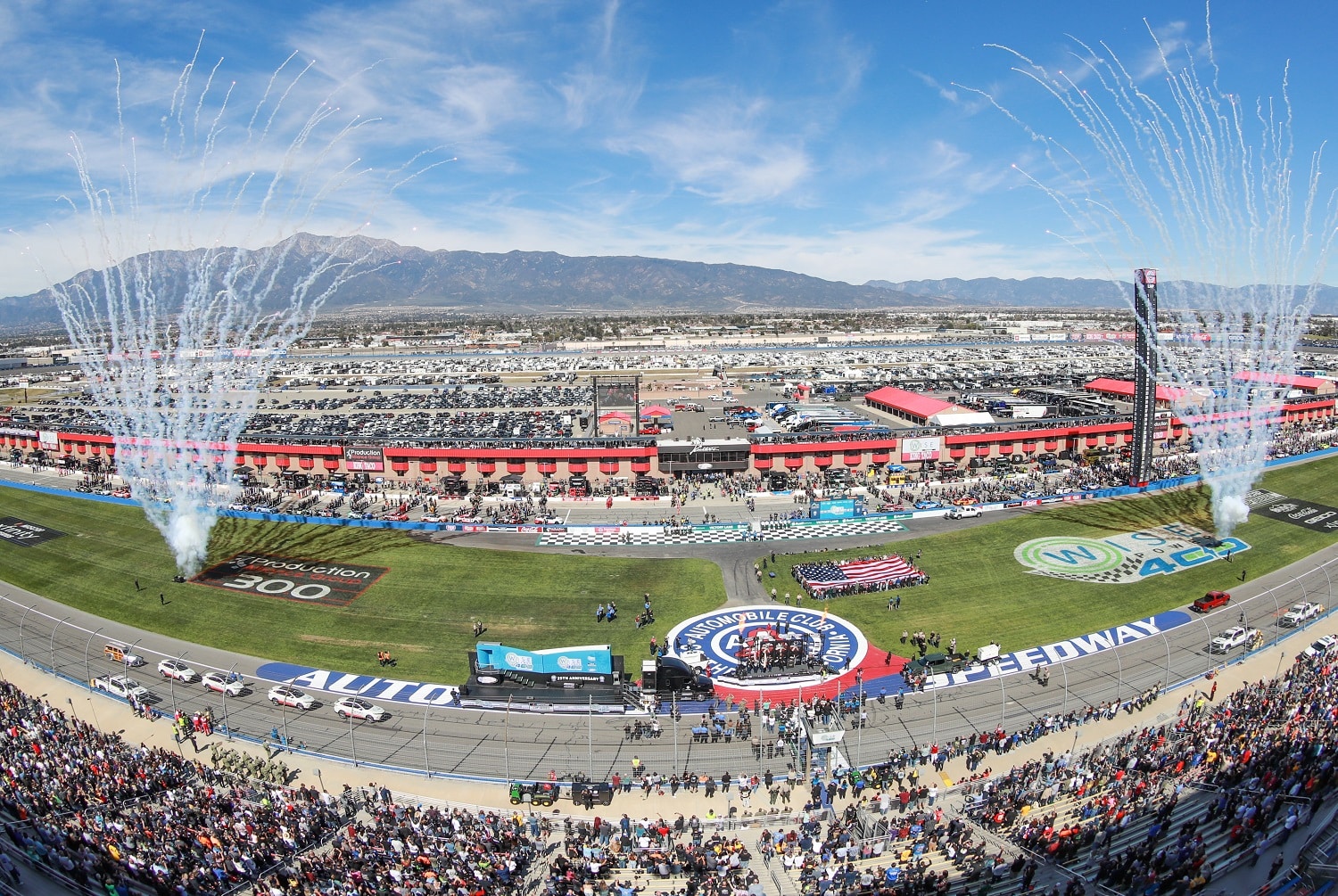 Fortunately, there's time since the Fontana overhaul won't be done in time for the Cup Series' West Coast swing in 2024. Even 2025 could be an issue.
Meanwhile, NASCAR has at least one other schedule consideration on its plate. Barring a sudden change, the Cup Series will go back to the Indianapolis Motor Speedway oval instead of the road course in 2024. NASCAR is ditching Road America this season to launch a Chicago street race, so it's doubtful Fontana gets replaced with a road course.
Speaking of Chicago, what if the experiment bombs on the Independence Day holiday weekend? It's supposedly a three-year commitment, but surely someone's been thinking about a contingency plan in case the street race is as awful as I think it might be.
When all is said and done, it would be great if NASCAR settled in at five road courses (hopefully minus Chicago) once Fontana joins Martinsville, Bristol, and Richmond on the list of short tracks.
When Will Rick Ware get around to naming his Cup Series drivers? I don't care about the team at all, but I'm embarrassed for NASCAR that he's put more work into settling on his 24 Hours of Daytona lineup, which competes just a week before the Busch Light Clash. (From Wes via Verizon.net)
I've got to admit I didn't expect my first team-related question of 2023 to be about Rick Ware Racing. For that matter, I didn't figure RWR would come up in the first 100 questions.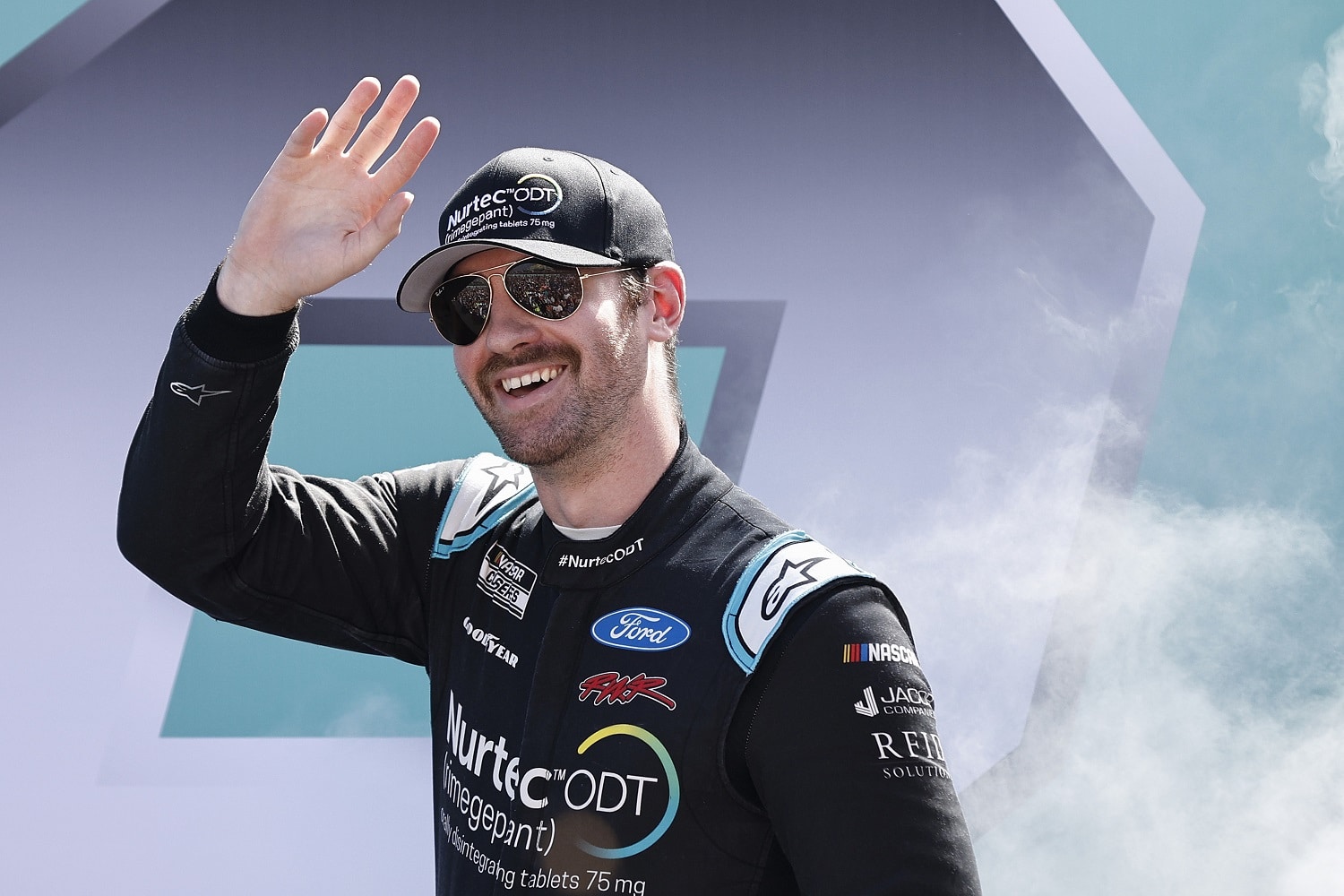 Though the team hasn't announced its Cup Series lineup, it's safe to assume Cody Ware will handle one of the cars, and the other will be shared by multiple drivers. Ryan Preece (Stewart-Haas Racing) won't be back, and Parker Kligerman (Big Machine Racing Xfinity Series) is probably out, too. Still, RWR will have options for filling 36 rides.
As for the delay, it's neither new nor important since someone will always be the last to announce. On the other hand, Spire Motorsports hired Ty Dillon this offseason, so both its cars will have full-time drivers and be playoff-eligible.
Would Spire or RWR ever actually earn a playoff spot? Probably not, but it's like this week's $1.1 billion Powerball drawing: You've got to be in it to win it.
Got a question or observation about racing? Sportscasting's John Moriello does a mailbag column each Friday. Write to him at [email protected].