NBA: Will Kemba Walker Be Brad Stevens's Best Point Guard Yet?
The Boston Celtics may have kept most of their young core intact, but they will enter the season with a new star leading them. Following the departures of both Kyrie Irving and Al Horford, Kemba Walker is expected to be the Celtics locker room leader and star presence. Although he has spent his career on mostly-losing teams, Walker has a will to win, and head coach Brad Stevens is already singing his praises as he enters the winningest franchise in NBA history.

Kemba Walker's Charlotte tenure
Kemba Walker spent his first eight seasons in the NBA with the Charlotte Hornets. He immediately became a very good player, and he was a full-time starter when his second season started. His playmaking ability, combined with his scoring, made him a dual-threat player for opponents to guard, and while he came just short of stardom during his first five seasons, his last three years have shown tremendous growth and the emergence of a leader.

After having his first All-Star season in 2017, Walker's 2018-19 campaign showed that he was not just an All-Star on a bad team, he was one of the best guards in the NBA. Walker averaged a career-high 25.6 points to go along with just under six assists and four rebounds. He was the leader of the Hornets, although the Hornets have shown an inability to maintain a consistent level of winning basketball.
Michael Jordan's tenure as owner of the Hornets has been largely underwhelming as far as success has gone, but in Boston, where winning isn't only the goal, but the expectation, however, Walker's luck should change. He may have his best basketball in front of him.

Walker joins the Celtics
Following Irving and Horford's exit, the Celtics pursued Kemba Walker hard in free agency, and he might have been the best signing of the summer. Boston will be looking upon Walker as a leader. Although Gordon Hayward has his own star prowess to go with his tenure on the team, Walker will be the on-court leader, as Hayward has emerged as more of a role player on the team. Walker should be given the go-ahead to run the offense as he pleases, and with young players like Jayson Tatum and Jaylen Brown, the Celtics will have a lot of potential weapons on the court.

Brad Stevens seems very excited to get the ball rolling with Walker. After reports that Kyrie Irving was a nuisance in the locker room last season. Stevens seems ready to have a player who is known for keeping a positive attitude and a contagious spirit.

"The way I feel about Kemba, even through his UConn days, is that he plays with a smile," Stevens said told Justin Barrasso of Sports Illustrated. "There is a contagiousness to him that will be fun. There is a lot on his plate, and we've had really good point guards: [Rajon] Rondo, Isaiah [Thomas], who was incredible and had that year in 2016-17 that was ridiculous, and Kyrie was second-team All-NBA this year and would've been All-NBA last year if he hadn't got hurt at the end. Our point guards are asked to do a lot, but we're awfully glad Kemba is here."
Continuing the tradition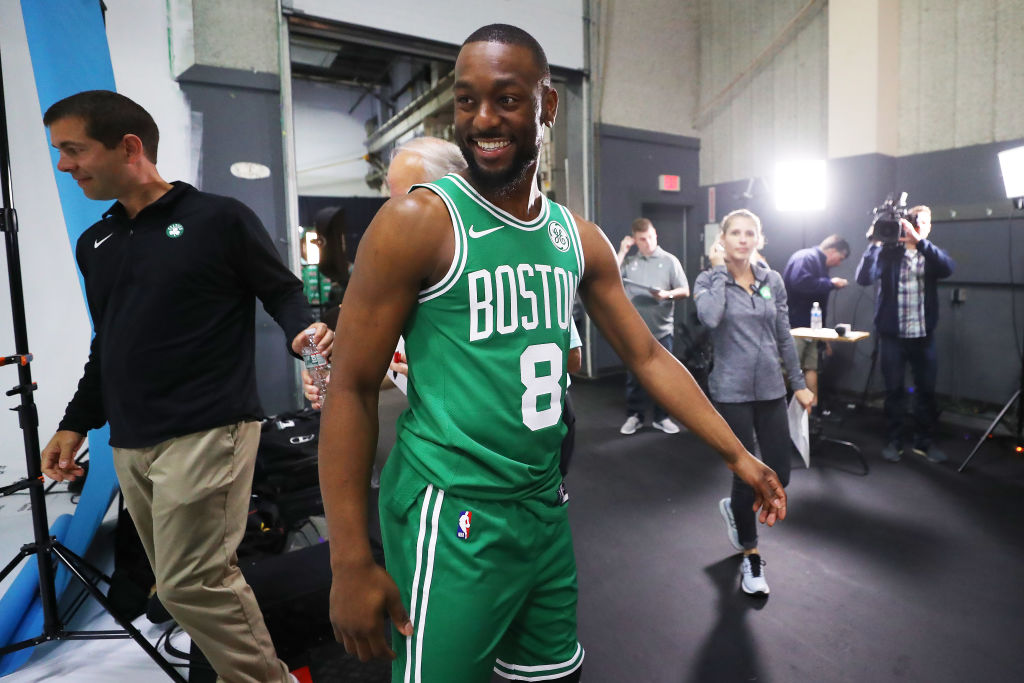 As his quote reflects, Stevens's tenure has been one that lets point guards thrive as both playmakers and scorers, and Kemba Walker's skillset may work perfectly in the role that was laid out by Rondo, Thomas, and Irving. He can score when he needs to, but he can also make the right play, and with so much depth on the Celtics roster, Walker may have his best seasons yet when he dons that jersey.

Nothing is guaranteed when a team starts in a new direction. We saw that last year with LeBron James and the L.A. Lakers. However, if Walker fits in as expected, the Celtics could be a dark horse in an increasingly-scary Eastern Conference.