Saints Legend Frank Warren Tragically Died Just 5 Days After He Admitted a Fatal Fear to Bryant Gumbel
By the time Frank Warren retired from the New Orleans Saints, he joined a rare group of NFL players who spent their entire career with one team.
But after earning paychecks to battle in the trenches for more than a decade, the former defensive lineman didn't even get to enjoy retirement for nearly that long.
Less than three months after his 43rd birthday, Warren tragically died.
Even worse?
Just five days before he suffered a fatal heart attack, the lifelong Saint conducted an interview in which he opened up about the fear of dying on a daily basis as a result of his health issues.
Frank Warren spent his entire NFL career in New Orleans
Following a standout career at Auburn University, Frank Warren got selected 57th overall by the Saints in the 1981 NFL draft. That investment proved to be an excellent one for New Orleans.
During the first half of his NFL career, Warren provided pass-rush spark in a rotational role. Although he started just five games through his age-28 season, he racked up 26 sacks by the time he earned a full-time starting job.
In 1989, the big-bodied lineman put together the best campaign of his lengthy career. Warren started all 16 games for the first time and set career-highs in tackles (50) and sacks (9.5).
By the time he hung up his helmet and shoulder pads for good following the 1994 season, the former third-round had appeared in 189 games (83 starts) and totaled 290 tackles, 52.5 sacks, 11 fumble recoveries, one interception, and two defensive touchdowns.
However, Warren's numbers could have been even higher. After all, he missed a season during the prime of his career due to a suspension. And even after his NFL career ended, the Saints Hall of Fame inductee struggled to keep his health in order.
Warren dealt with drug and health issues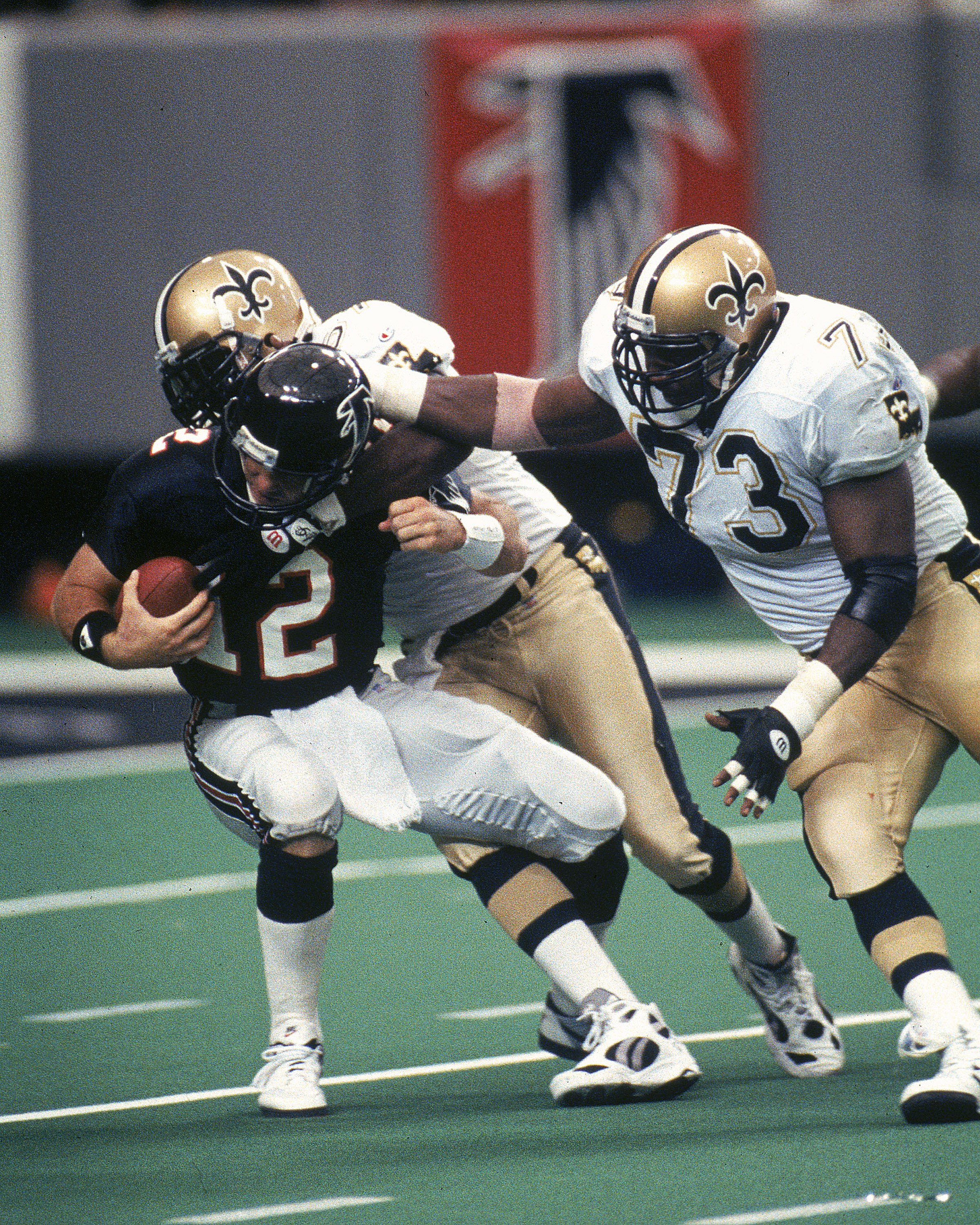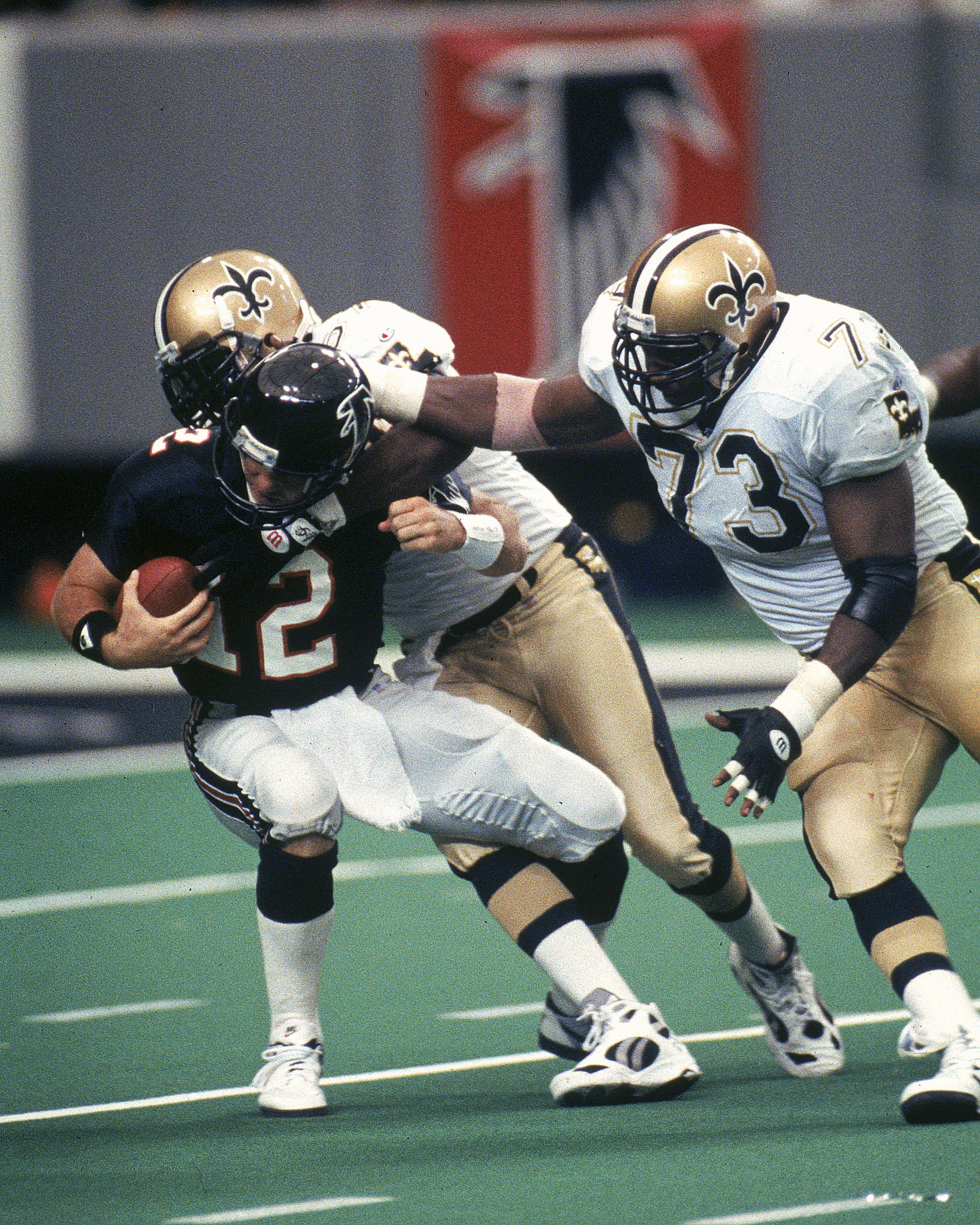 After experiencing a breakout season at age 30, Frank Warren seemingly should have been ready to take his game to another level. However, his NFL career got put on pause.
The former Saints defensive lineman got suspended for the entire 1990 season due to a violation of the league's substance-abuse policy.
For a player who spent his whole career in New Orleans, having to watch from the sidelines hurt tremendously.
"I started to watch the first game of the season and couldn't stand it," Warren once said of his year away from the team, according to an NFL.com report. "It was the middle of the year before I could even watch a game."
Ultimately, he returned after a one-year hiatus and played four more years before retiring after his age-35 season.
However, despite putting his drug issues behind him, Warren's health deteriorated rapidly due to weight issues that obviously had something to do with his former occupation. After all, he spent more than a decade taking on 300-plus pound blockers, which necessitated Warren carrying extra weight on his 6-foot-4 frame.
Unfortunately for the Alabama native, his worst nightmare ended up coming true less than a decade after he played his final NFL game.
The Saints Hall of Famer suffered a tragic death when his worst nightmare came true
In 1996, Frank Warren attempted an NFL comeback before suffering a heart attack. According to the LA Times, doctors found three blocked arteries and reportedly warned him that he didn't have long to live
On Dec. 9, 2002, the former Saints defensive lineman conducted an interview with Bryant Gumbel for an episode of HBO's Real Sports With Bryant Gumbel.
Five days later, Warren suffered a fatal heart attack at his home in Pleasant Grove, Ala.
In tragic fashion, the Saints Hall of Famer had spoken with Gumbel about a fear he lived with on a daily basis as a result of his health problems.
"I still think about that every day, that this could be my last day," Warren told Gumbel. "Every night, when I go to sleep, I wonder, 'Will I wake up the next day?' It scares me. I have six kids and I just hate the thought of dying before I'm able to make sure they become positive, productive human beings."
Ultimately, Warren's worst nightmare came true.
He died at the age of 43 only days after he went on camera and admitted his fear about his next day being his last.
All statistics courtesy of Pro Football Reference.