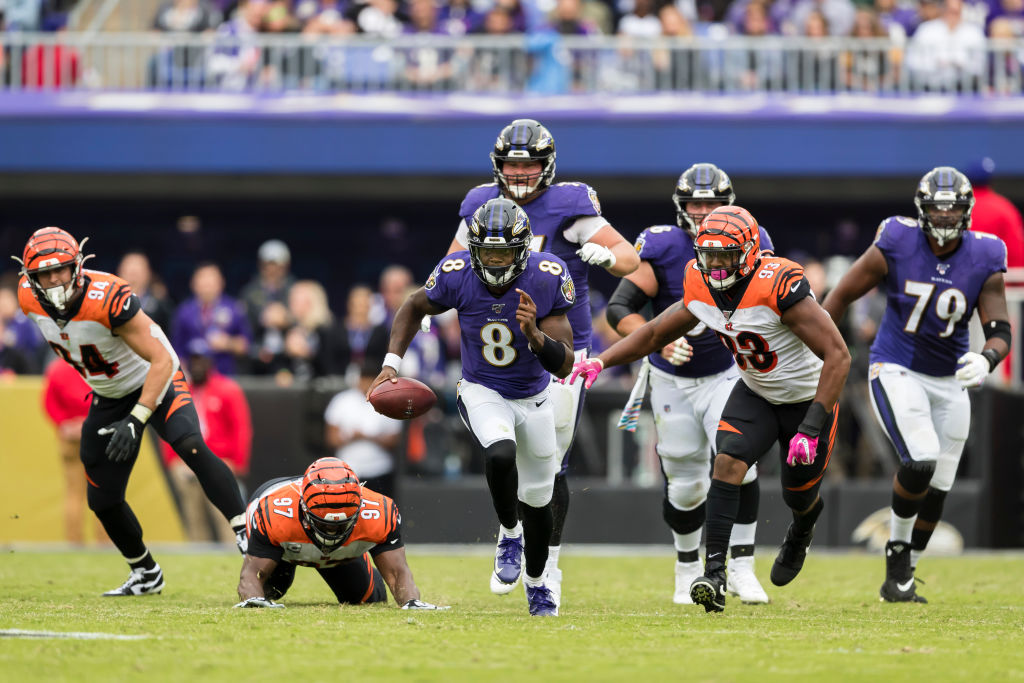 NFL: Lamar Jackson Steals the Show As the Baltimore Ravens Down the Cincinnati Bengals
Lamar Jackson ran the show on Sunday, leading his Baltimore Ravens past the struggling Cincinnati Bengals.
On a day when they produced almost 500 yeards of total offense, the Baltimore Ravens topped Cincinnati Bengals in a thrilling victory of 23-17
Lamar Jackson ran the show for Baltimore, throwing for 236 yards and rushing for 152 more. Lamar Jackson only completed 21 of 33 passes, earning a passer rating 84.90, but that was more than enough given his other contributions.
The Ravens finished the game with a rushing usage index of 201.75, thanks in large part to their quarterback. Their total OVER (Offensive Value and Efficiency Rating) clocked in at 21.39, compared to OVER of 3.01 for Cincinnati Bengals.
Neither defense truly shone, with the Baltimore Ravens earning a DVS (Defensive Value Score) of 2.0 for the game; the Bengals finished with DVS of 0.5. The story of the day was truly Lamar Jackson and his pure destruction of Cincinnati's defensive unit.
The Ravens will travel to Seattle for a date with the Seahawks next weekend. The winless Bengals will host the Jacksonville Jaguars.