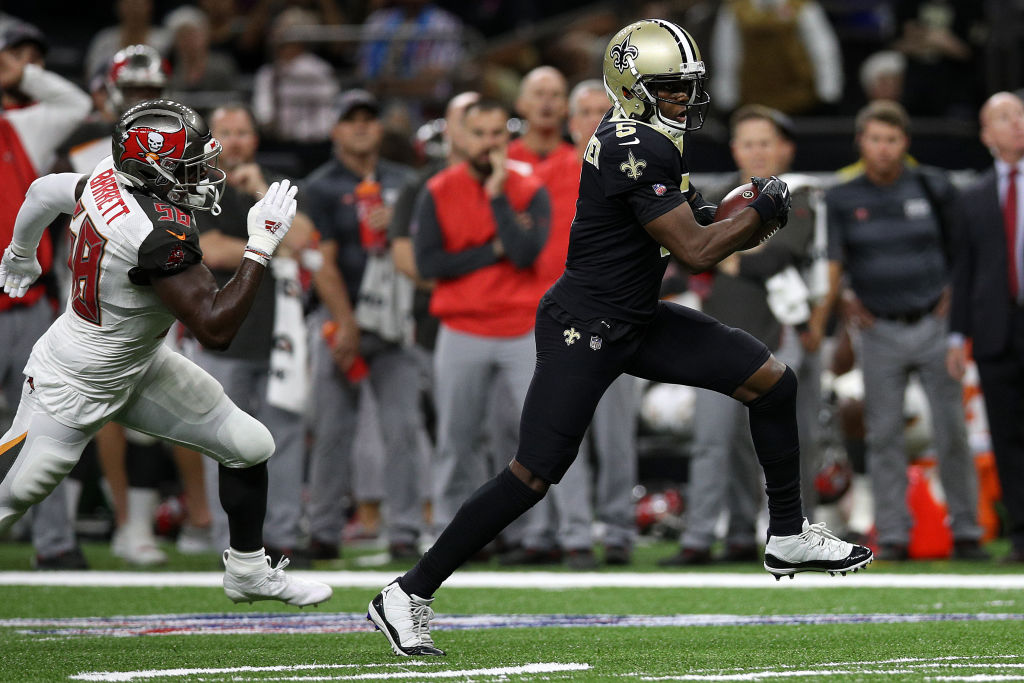 NFL: Teddy Bridgewater Leads the New Orleans Saints Past the Tampa Bay Buccaneers 31-24
Quarterback Teddy Bridgewater led the New Orleans Saints past the Tampa Bay Buccaneers in the Superdome on Sunday.
The New Orleans Saints won a close game on Sunday, edging out the Tampa Bay Buccaneers 31-24.
Teddy Bridgewater has been filling in for the injured Drew Brees, and he put in a strong shift on Sunday. The quarterback threw for 314 yards and four touchdowns, ending the game with a QB rating of 131.20.
That performance drove the Saints to victory, helping them earn a total OVER (Offensive Value and Efficiency Rating) of 229.625, compared to OVER of 100.0 for Tampa Bay Buccaneers.
The New Orleans defense also came to play, recording six sacks. They finished the game with a DVS (Defensive Value Score) of 3.5, compared to a DVS of 0.29 produced by the Tampa Bay Buccaneers defense.
The Saints will meet the Jaguars next weekend, while the Buccaneers will travel to London for a date with the Carolina Panthers.