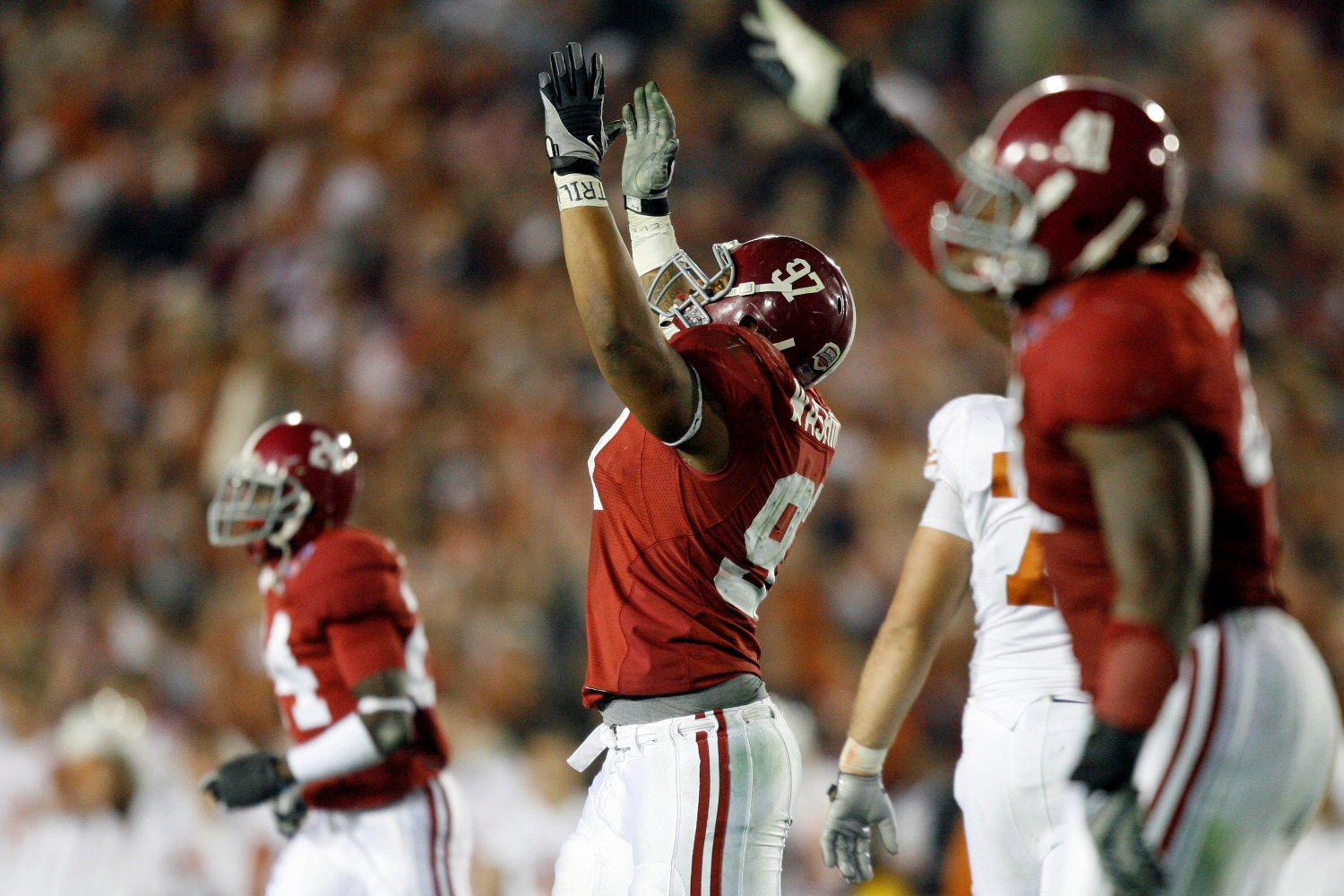 Nick Saban and the Alabama Crimson Tide Suffer Second Heartbreaking Loss in Just a Matter of Months
Nick Saban and the Alabama Crimson Tide football program suffered a heartbreaking loss with the unexpected death of Lorenzo Washington.
The Alabama Crimson Tide football program has produced a number of future NFL players over the years. While Lorenzo Washington didn't make a major impact once he made it to the league, he did fill a key role in the trenches during his time playing for Nick Saban.
However, the legendary head coach, along with the rest of the Crimson Tide football family, recently suffered a heartbreaking loss that has robbed the world of yet another member of the 2009 team that won a national title.
Lorenzo Washington played a key role in helping the Crimson Tide win a national title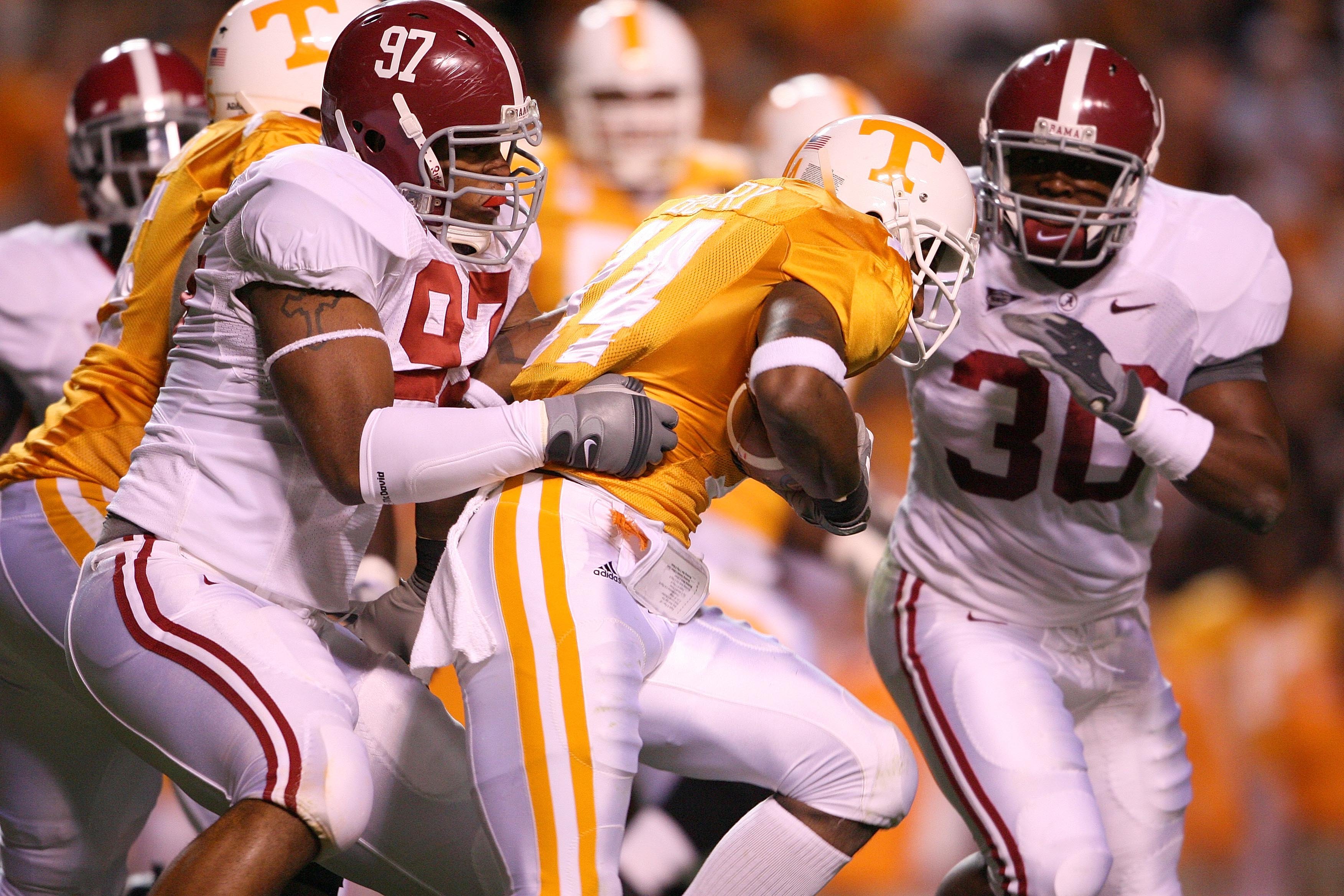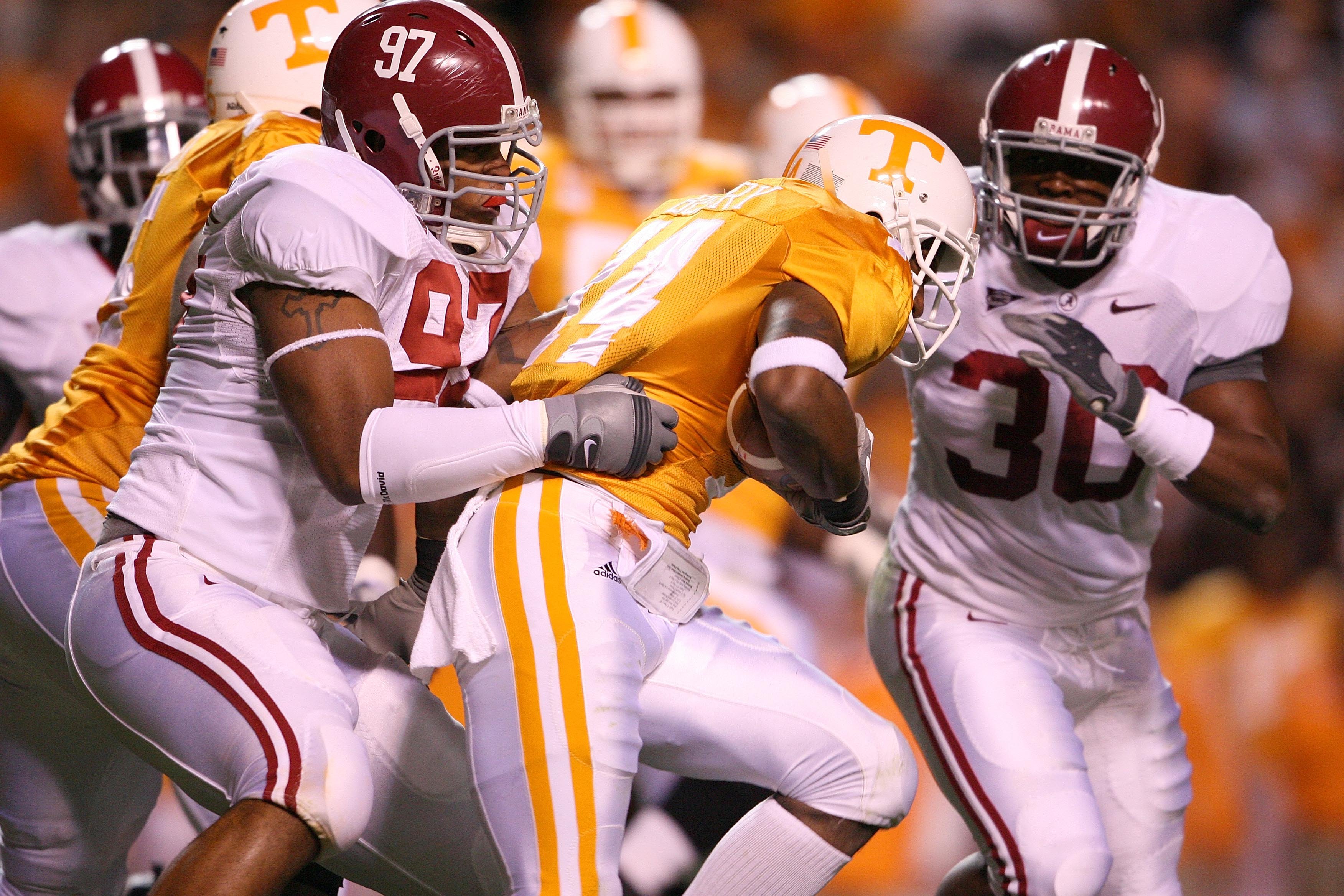 A Georgia native, Lorenzo Washington became a highly-coveted recruit thanks to his standout play at Grayson High School. However, the big-bodied defensive lineman took his talents across the border to the neighboring state of Alabama.
Signing Washington proved to be a major coup for the Crimson Tide. In 2007, he became a full-time player and totaled 36 tackles (4.5 for loss) and three sacks in 13 games. Although Alabama only went 7-6, it wouldn't take long for the program to turn a corner.
With Terrence Cody and Josh Chapman handling the nose tackle position, Nick Saban moved Washington to defensive end. Although his numbers didn't jump off the page as a junior, the Crimson Tide improved to 12-2 and boasted the seventh-ranked scoring defense in the country.
Of course, Alabama took things to another level in 2009 by going undefeated and winning a national title. Washington racked up 21 tackles—including a career-high five for loss—to go along with two sacks in his final year on campus.
After going undrafted, he signed with the Dallas Cowboys. However, he got released by the team in the summer.
Washington spent brief periods with the New England Patriots, New York Jets, and the Detroit Lions before he hung up his shoulder pads and helmet for good.
Nick Saban and Alabama suffer heartbreaking loss with the former defensive lineman's unexpected death
Lorenzo Washington may not have been a star at Alabama, but he certainly played a key role in helping the SEC powerhouse capture a national championship in 2009.
Unfortunately for Nick Saban and the rest of the Crimson Tide football family, they must now mourn the loss of a player who commanded widespread respect from his teammates and coaches.
On Sunday, Washington died unexpectedly at the age of 34.
No cause of death has been reported thus far.
"We are devastated to hear of the passing of Lorenzo Washington. Our thoughts and prayers are with Zo's family, friends and teammates. He was an integral part of our 2009 national championship team, a wonderful son, father, friend and a loved teammate," Saban said in a statement published on Alabama's official Twitter account Monday evening.
Washington's sudden passing hit one of his former teammates particularly hard.
Eryk Anders, who currently competes in the UFC, played linebacker for the Crimson Tide from 2006-09.
The 33-year-old paid tribute to Washington via Instagram.
"We lost a real one today. Rest easy brotha @gorillazo97," he wrote in a caption that also included a raised fist emoji followed by #psiphi4life.
And this isn't the first time Anders and Saban have had to say goodbye to a member of Alabama's 2009 title-winning squad.
Washington is the second member of Alabama's 2009 team to pass away recently
Like Lorenzo Washington, William "Rowdy" Harrell eventually transitioned from football to a new career.
But the NASCAR pit crew member never got a chance to realize his full potential.
On Nov. 25, 2020, Hendrick Motorsports announced that the former Crimson Tide linebacker and his wife, Blakely, died in a car accident in Florida.
In an incredibly sad twist of fate, the newlyweds were on their way to celebrate their honeymoon when they lost their lives.
The tragedy struck home for Nick Saban, who watched Harrell go from a walk-on to someone who continued to care deeply about the Crimson Tide program even after his playing days were over.
"Rowdy was the epitome of what (walk-ons) stand for — he's a hard worker, he had great character," Saban said in his weekly radio show, per 247Sports. "He actually stayed because we wanted to make him a part of the organization. He stayed and worked in the weight room with Scott Cochran for a little while when he got finished playing."
Alabama's longtime head coach further added, "We just absolutely hate it when anybody that's been a part of our family here has such a tragedy. I know it's very difficult for them to deal with because he had so much potential as a young person."
With two of his former players dying unexpectedly within months of each other, it certainly hasn't been an easy time for Saban.
But as evidenced by his tributes to both Washington and Harrell, it's clear that both men left an indelible impact on not only Saban and the Crimson Tide family but the world at large before their sudden deaths.
All statistics courtesy of Sports Reference.