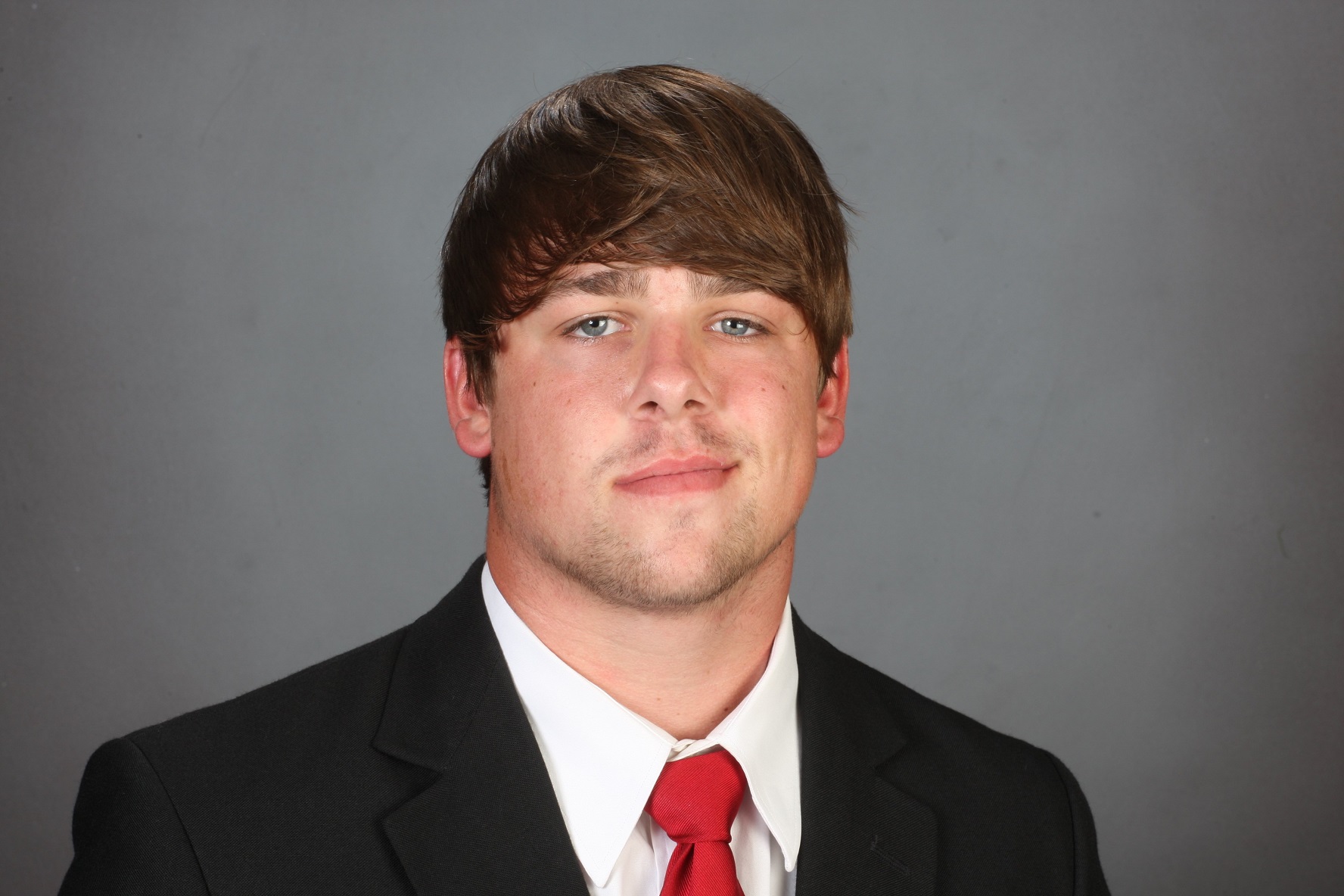 Hendrick Motorsports, Alabama Crimson Tide in Mourning After a Terrible Tragedy
Former Alabama linebacker Rowdy Harrell, a pit crew member on Alex Bowman's team at Hendrick Motorsports, died in a crash that also killed his newlywed wife.
A month that began with joy at Hendrick Motorsports as Chase Elliott nailed down a NASCAR Cup Series championship is ending in sorrow following the death of crew member Rowdy Harrell and his newlywed wife.
Harrell, a walk-on who played for three Alabama Crimson Tide national championship teams, worked as a tire carrier with the No. 88 NASCAR Cup Series team of Alex Bowman in the Hendrick organization.
Hendrick Motorsports crew member Rowdy Harrell was at the wheel
Hendrick Motorsports pit crew member William "Rowdy" Harrell was the driver of the 2020 Toyota Corolla involved in a crash that killed him and his wife, the Florida Highway Patrol said. Harrell, 30, and Blakley Harrell, 25, died at the scene on U.S. 1 in the Florida Keys around 9:40 p.m. on Nov. 26, 2020, according to the Miami Herald.
A statement from Hendrick Motorsports said the couple had been married on Nov. 21. Rowdy Harrell had worked on Hendrick pit crews for eight years, most recently as a tire carrier for Alex Bowman's No. 88 Chevrolet in the NASCAR Cup Series.
"Our entire team is absolutely devastated at the loss of Rowdy and Blakley," No. 88 crew chief Greg Ives said in a statement posted on Hendrick Motorsport's website.
The police report said Harrell was driving north on U.S. 1 when the car crossed the center line and into the path of the 62-year-old driver of a pickup truck, resulting in a head-on collision. The pickup driver sustained minor injuries, and two passengers were critically injured.
Hendrick Motorsports has experienced tragedy before
The terrible news out of Florida about the death of Rowdy Harrell and his newlywed wife revived memories of another tragedy that hit Hendrick Motorsports a little more than 16 years ago.
Ten people associated with the Hendrick organization died on Oct. 24, 2004, in a plane crash in heavy fog seven miles short of the airport while en route from Concord, North Carolina, to a NASCAR race at Martinsville Speedway.
Six of those who perished were Hendrick family members or key employees of Hendrick Motorsports. Among them were Rick Hendrick's son Ricky; the owner's brother John, president of the racing team; John Hendrick's twin daughters; Jeff Turner, general manager of Hendrick Motorsports; and Randy Dorton, the chief engine builder.
News of the crash reached NASCAR officials during the race at Martinsville Speedway, but the information was withheld until shortly after Jimmie Johnson, the rising star of the outfit, took the checkered flag. The traditional victory lane ceremony was scrapped, and the Hendrick drivers and crews were summoned to NASCAR's on-site command center, where they learned what had happened.
The National Transportation Safety Board determined that the plane's pilots missed their first landing attempt in heavy fog, veered off course, and failed to return to a safe altitude before crashing into a hillside.
Alabama football also mourns Rowdy Harrell
Before catching on as a NASCAR pit crew member, Rowdy Harrell distinguished himself as a walk-on linebacker for the Alabama Crimson Tide. Harrell played for Alabama from 2009-12 and was a member of three national championship teams.
"Rowdy was the epitome of what (walk-ons) stand for — he's a hard worker, he had great character," head coach Nick Saban said, as reported by 247Sports. "He actually stayed because we wanted to make him a part of the organization. He stayed and worked in the weight room with Scott Cochran for a little while when he got finished playing. But man, our thoughts and prayers are out to him and his family and friends. We just absolutely hate it when anybody that's been a part of our family here has such a tragedy."
Like Sportscasting on Facebook. Follow us on Twitter @sportscasting19.