Pat Neshek Pitched in the ALDS Just Days After the Death of His Newborn Son
Throughout his MLB career, Pat Neshek has been an excellent relief pitcher. He has ultimately played for several teams throughout the years and has found success at pretty much every stop. While Neshek has had many great performances on the mound, his most memorable one came while he was pitching for the Oakland Athletics, just days after his son's death .
Pat Neshek has been an excellent relief pitcher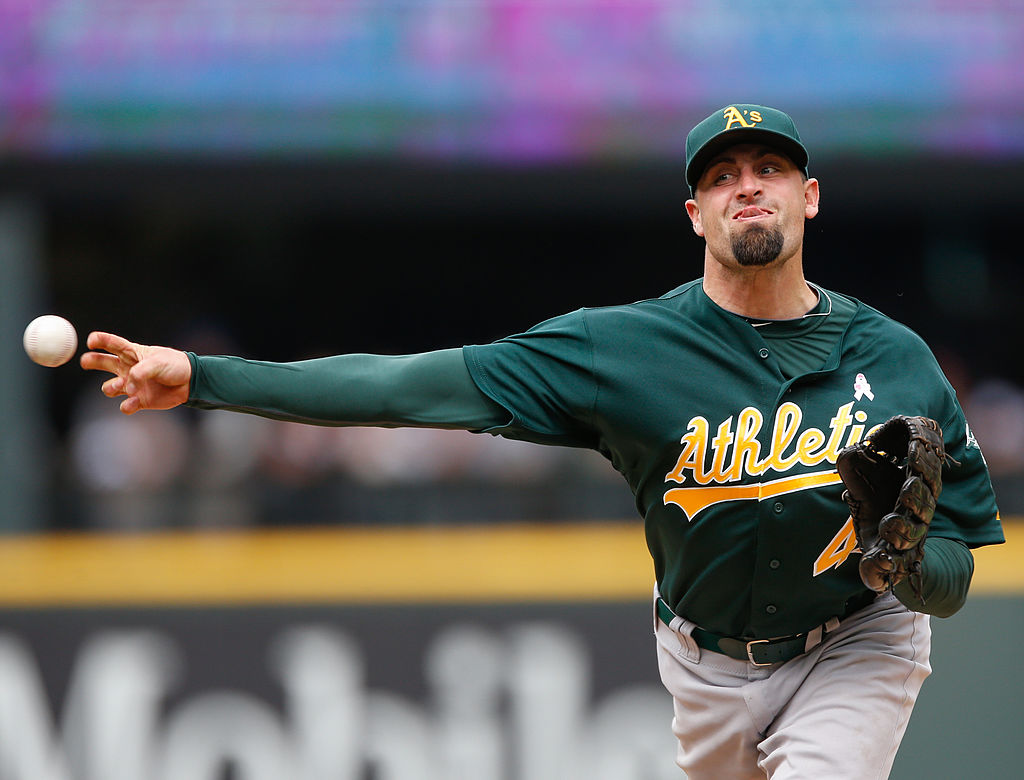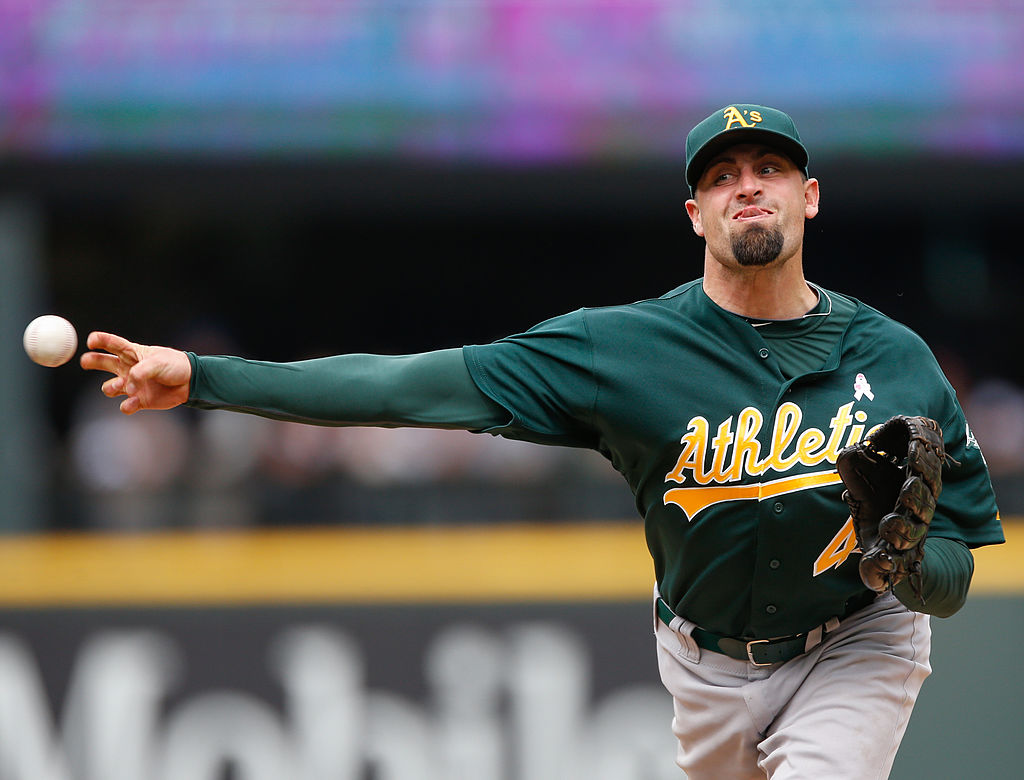 Neshek made his MLB debut in July 2006 with the Minnesota Twins and ultimately had a pretty good season. He made 32 appearances, had a 4-2 record, and finished the year with a 2.19 ERA. 
He has since had some excellent seasons on several different teams. Neshek had a 1.37 ERA with the Oakland Athletics in 24 appearances in 2012, and then a 3.35 ERA in 45 appearances with the Athletics in 2013. 
However, in 2014, Neshek had one of his best seasons of his career with the St. Louis Cardinals. He earned an All-Star selection that season as he appeared in 71 games, and had a 1.87 ERA.
Then, after spending a couple of seasons with the Houston Astros in 2015 and 2016, Neshek earned another All-Star selection in 2017. He ultimately had a 1.59 ERA in 71 appearances for the Philadelphia Phillies and Colorado Rockies that season. 
Neshek played for the Philadelphia Phillies in 2018 and 2019. He appeared in 30 games in 2018 and had a 2.59 ERA. In 2019, Neshek appeared in 20 games but had a 5.00 ERA. 
Neshek's newborn son died 23 hours after he was born
On Oct. 2, 2012, Gehrig John Neshek was born on the same day that Pat's team, the Oakland Athletics, won the American League West, according to USA Today. However, 23 hours after he was born, Gehrig died.
"We didn't know what happened, no one had any answers," Neshek said, according to USA Today. "Everything happened so fast. People were springing autopsy papers on my wife and I just 75 minutes after he died. Then, you get the call, 'Hey, you're supposed to bury your son here.'"
In July 2017, NBC Sports Philadelphia reported that Neshek said the baby developed an infection hours before birth and that he believed mistakes were made by medical personnel involved in the delivery.
"You never ever get over it," Neshek said in July 2017, according to NBC Sports. "There's grief. There's anger. It's tough at the holidays, knowing that my kids had an older brother. He'd be getting ready to go to kindergarten."
Pitching in the ALDS just days after his son's death
Neshek ultimately returned to the Athletics for Game 1 of the ALDS against the Detroit Tigers on Oct. 6, 2012. The Athletics lost 3-1, but Neshek played well.
He went onto the mound in a two-on, no-out situation in the seventh inning, according to the New York Daily News. He ultimately got out of the inning without allowing a run.
Neshek's wife reportedly wanted him to pitch as she hoped to start the healing process, according to the New York Daily News. 
"The first thing she said is we need to get out of here and watch baseball, and that was fine with me," Neshek said in 2012, according to the New York Daily News. "I wanted to be with her and I wanted to be by her to get through this."
The team, who ended up losing the series 3-2, also honored the baby by putting his initials on the uniforms. 
"[GM David Forst] said, 'I hope we could have your approval but we are trying to get approval from Major League Baseball to put your son's initials on the jersey," Neshek said, according to the New York Daily News. "I broke down right in front of everybody. I thought that was pretty special."
Pat Neshek has been one of the most consistent relief pitchers in the MLB over the years. That night in 2012, though, was probably the most memorable outing of his career.
Stats courtesy of Baseball Reference