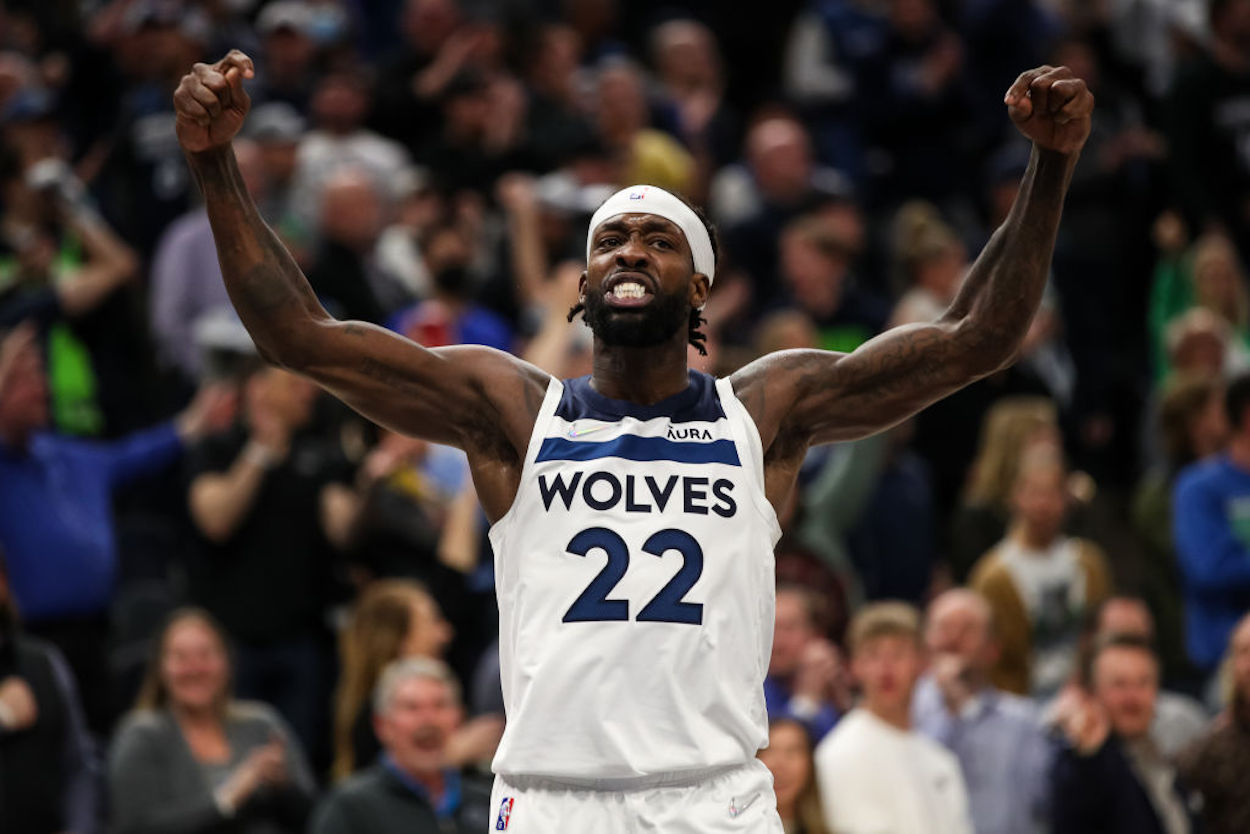 Patrick Beverley and the Minnesota Timberwolves Don't Deserve to Be Mocked by the Celebration Police
While Patrick Beverley and the Minnesota Timberwolves have been teased for their celebrations, their critics can't have it both ways.
While the NBA Play-In Tournament might not technically count as the playoffs, emotions still ran high on Tuesday night. After defeating the LA Clippers, the Minnesota Timberwolves experienced a collective moment of catharsis. Fans cheered, and both Anthony Edwards and Patrick Beverley climbed onto the scorer's table. That guard also seen sobbing on the bench and sharing an emotional moment with his mother. Later in the evening, some video clips also emerged from the locker room, showing the newly confirmed 7th seed celebrating their win.
Upon first glance, it was a great moment and the exact sort of outpouring that speaks to the soul of every sports fan. Then the celebration police showed up.
Although large portions of sports media are built on criticism, those mocking the T'Wolves look incredibly hypocritical. If we destroy athletes who don't give it their all, we have to allow room for some genuine emotion.
Patrick Beverley and his Timberwolves teammates were roasted for their celebrations after beating the Clippers
If you've spent any time playing or watching sports, you've probably encountered a coach saying, "Act like you've been here before." On Tuesday night, the Timberwolves had no such concerns.
After pulling off a comeback victory, Minnesota let loose. As mentioned above, Beverley was at the center of all the celebrations. Beyond the emotion of the victory, he had just defeated his former team, both proving his own worth and the legitimacy of the Timberwolves' season.
When the broadcast cut back to the TNT studio, however, things took a different tone. The Inside the NBA panel joked that the scene was only missing a rendition of "We are the Champions." Charles Barkley seemed to be waiting for a "One Shining Moment" montage and quipped that the postseason was already over. The implication was clear: the Timberwolves celebrated like they had won the championship, and they should be mocked for that.
As you might expect, social media collectively expressed a similar sentiment. Fans broke out pictures of Michael Jordan, Kobe Bryant, and other greats celebrating the title and compared those shots to the scenes in Minnesota. Kyle Kuzma tweeted that "Minnesota just won the chip," while LeBron James fired off a string of emojis suggesting that he was also laughing at their behavior.
The celebration police seem hypocritical by teasing the Timberwolves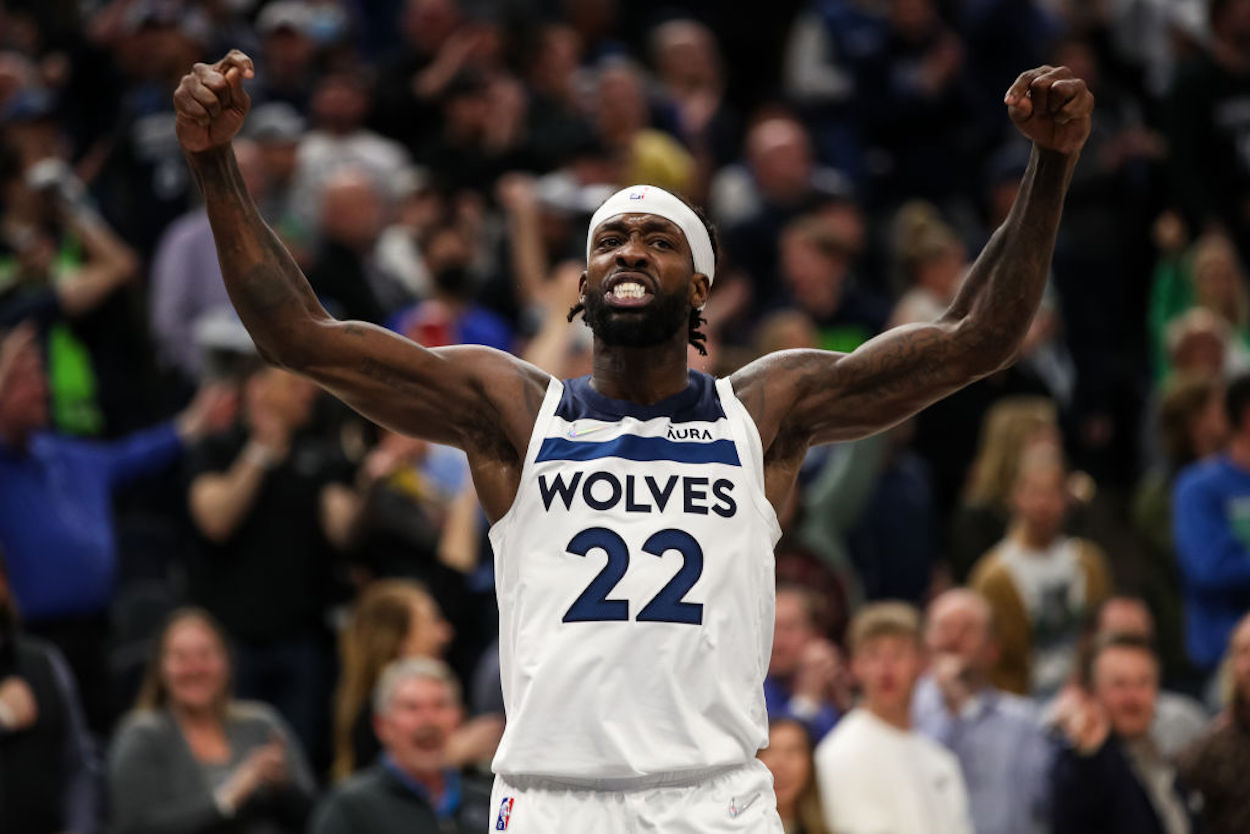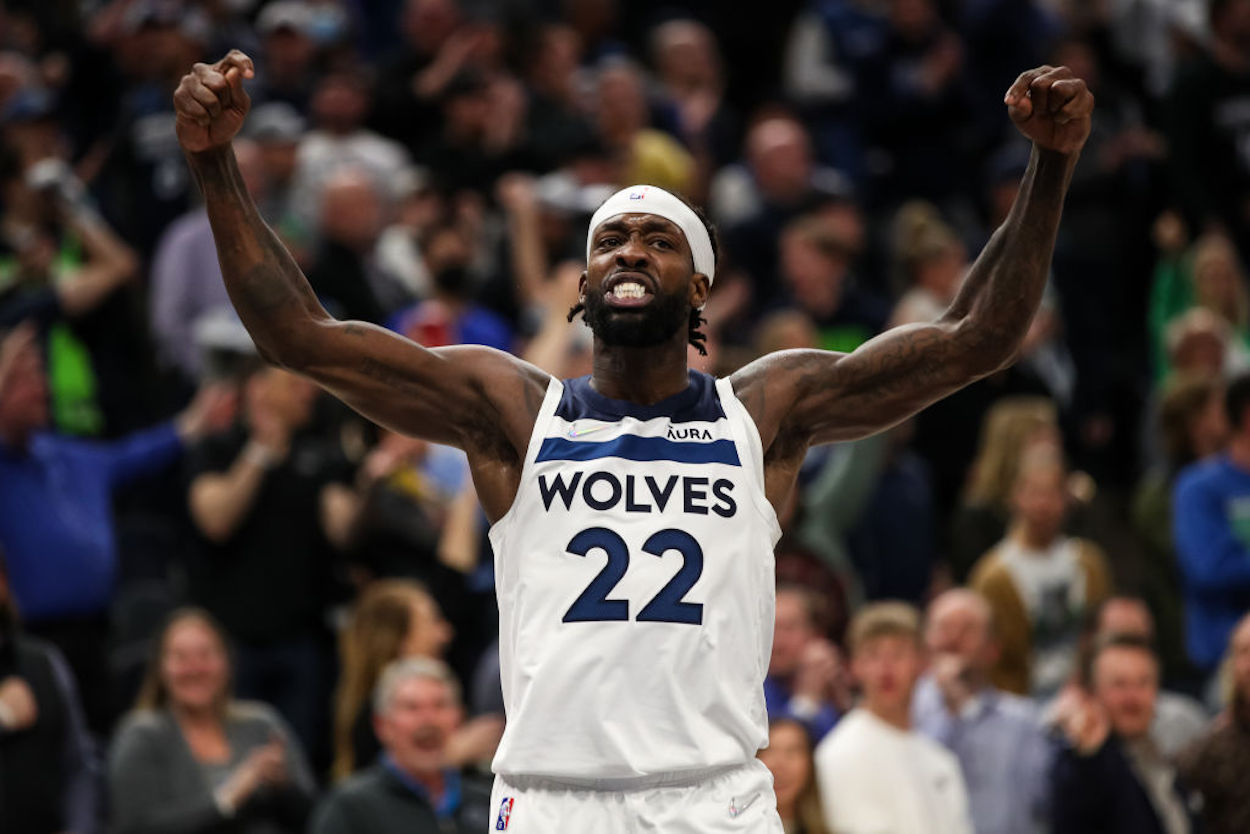 Without trying to get inside the head of every single person who took a shot at Patrick Beverley and his T'Wolves, it's safe to boil the collective reaction down to a sense of keeping things in perspective. Minnesota, the logic goes, only won one game, and it wasn't even a true playoff contest. They haven't done anything that warrants celebration.
On the surface, there's nothing wrong with that thought process. Looking at the larger context, though, it misses the point.
Whether you're speaking as a fan or a member of the media, there's no bigger sin in sports than showing a lack of effort. Players can be excused for a lack of talent, but being branded as someone who quit on the team is a fate worse than death.
On the opposite side of the coin, think about the types of players who are beloved within their respective fanbases. Beyond the stars, many fans have a soft spot for the guys who always give it their all and play with passion. Think about how Alex Caruso became a cult favorite in Hollywood. He wasn't better than LeBron James, but he was relatable to those sitting in the cheap seats.
And what does a celebration come down to? Emotion, passion, and understanding how important a moment is to the franchise. Aren't those the same things we want professional athletes to show?
We've all heard the complaints that sports have become a big business and that players are mercenaries chasing the next contract. You can't say that and then tease the Timberwolves because their celebrations were too big for the moment. If anything, simply exchanging high fives before walking off the floor would show a failure to grasp just how much their fans had been through over the last 18 years.
Furthermore, it's tough to win games in the NBA. It's even tougher to make the playoffs. Nearly half the teams in the Association failed to reach the postseason, including LeBron's Lakers and Kyle Kuzma's Wizards. Don't you think those guys still wish they had something to play for?
Now, let's quickly address Beverley. Could you argue that it's a bit distasteful for him to take shots at his former team? Of course, and that's a completely valid perspective. Looking at the larger picture, though, it's tough to take too much issue with his behavior. We ask players to show their passion and play with intensity. We love to build up rivalries and frame every game as a chance to prove a point. When one of the players does just that, we can't clutch our collective pearls and act like he violated some sacred behavioral norms. Half of Michael Jordan's legend, after all, boils down to what we could label as being a jerk.
Lastly, I'd like to highlight one final point. Sports are supposed to be fun. Barring Patrick Beverley, Minnesota's celebrations weren't really about the Clippers or thinking they accomplished the ultimate goal. Instead, they were about winning a big game and connecting with a long-suffering fan base.
If you're mocking that, it says more about you than the Timberwolves.