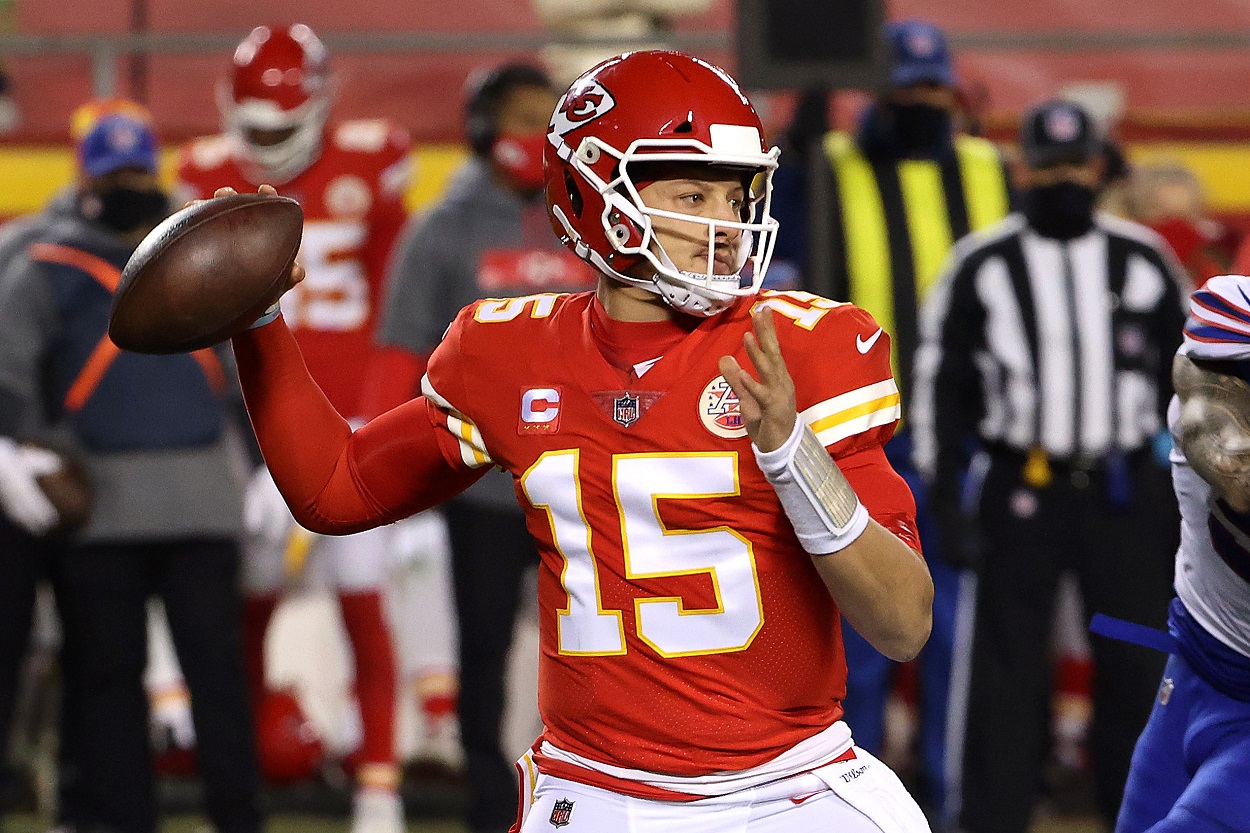 Patrick Mahomes May Need Surgery After Super Bowl 55
Kansas City Chiefs quarterback Patrick Mahomes may require surgery following his Super Bowl 55 matchup with the Tampa Bay Buccaneers.
While Patrick Mahomes may not have been at 100 percent for the Kansas City Chiefs in the AFC Championship Game against the Buffalo Bills, it certainly didn't look that way as he delivered yet another incredible performance in a dominating 38-24 win.
The Chiefs are now set for a Super Bowl 55 battle with Tom Brady and the Tampa Bay Buccaneers and could become the first team to win back-to-back titles since Brady and the New England Patriots accomplished the feat 16 years ago.
Mahomes' status for the AFC title game was up in the air for a time as he had to through the NFL's concussion protocol after being knocked out of Kansas City's divisional-round victory over the Cleveland Browns. But he got through all of that just fine and was cleared a few days before the matchup with Bills.
While most of the focus in the week leading into the AFC title game was on Mahomes getting through the concussion protocol, the bigger issue for the Chiefs, one that really didn't become widely known until later in the week, was the fact that he was dealing with turf toe, which sometimes isn't a big deal but can be a bit of a serious injury when not dealt with properly.
It obviously didn't hinder Mahomes against Buffalo and given the two-week break leading into the Super Bowl, it shouldn't be much of a factor there either. However, it may end up requiring surgery in the offseason.
Patrick Mahomes wore a special orthotic in the AFC title game
As the Kansas City Chiefs were very concerned about Patrick Mahomes' turf toe diagnosis ahead of the AFC title game, they fixed up the reigning Super Bowl MVP with a special carbon fiber orthotic for the matchup with the Bills with the hope that it would protect him from any further injury.
For those not overly familiar with turf toe, it's a sprain of the ligaments around the big toe joint that can be caused by either jamming the big toe or repeatedly pushing off of it in a forceful manner. Now think of the motion of throwing a football, which Mahomes obviously does a lot, and you can see how this could become an issue.
As for the orthotic, the concern there was that since carbon fiber is an extremely stiff fabric, Mahomes wouldn't have as much flexibility and/or mobility and that he might have trouble pushing off or planting his foot. But, as we all saw, that really didn't turn out to be a problem at all.
The reigning Super Bowl MVP put on a show against the Bills
To say Patrick Mahomes was incredible in the AFC title game would be an understatement. It's just that we're running out of adjectives to describe just how good this guy is.
While the Chiefs got off to a bit of a slow start and were behind 9-0, things changed quickly in the second quarter as they outscored Buffalo by 18, 21-3, to take a 12-point lead into halftime. The offensive surge continued in the second half as Mahomes threw two touchdown passes to lead Kansas City to a 38-24 win, earning the Chiefs a second straight trip to the Super Bowl.
In total, Patrick Mahomes completed 29 of 38 passes for 325 yards with three touchdowns and zero interceptions. Not bad for someone who wasn't at 100 percent.
Patrick Mahomes may end up needing surgery following Super Bowl 55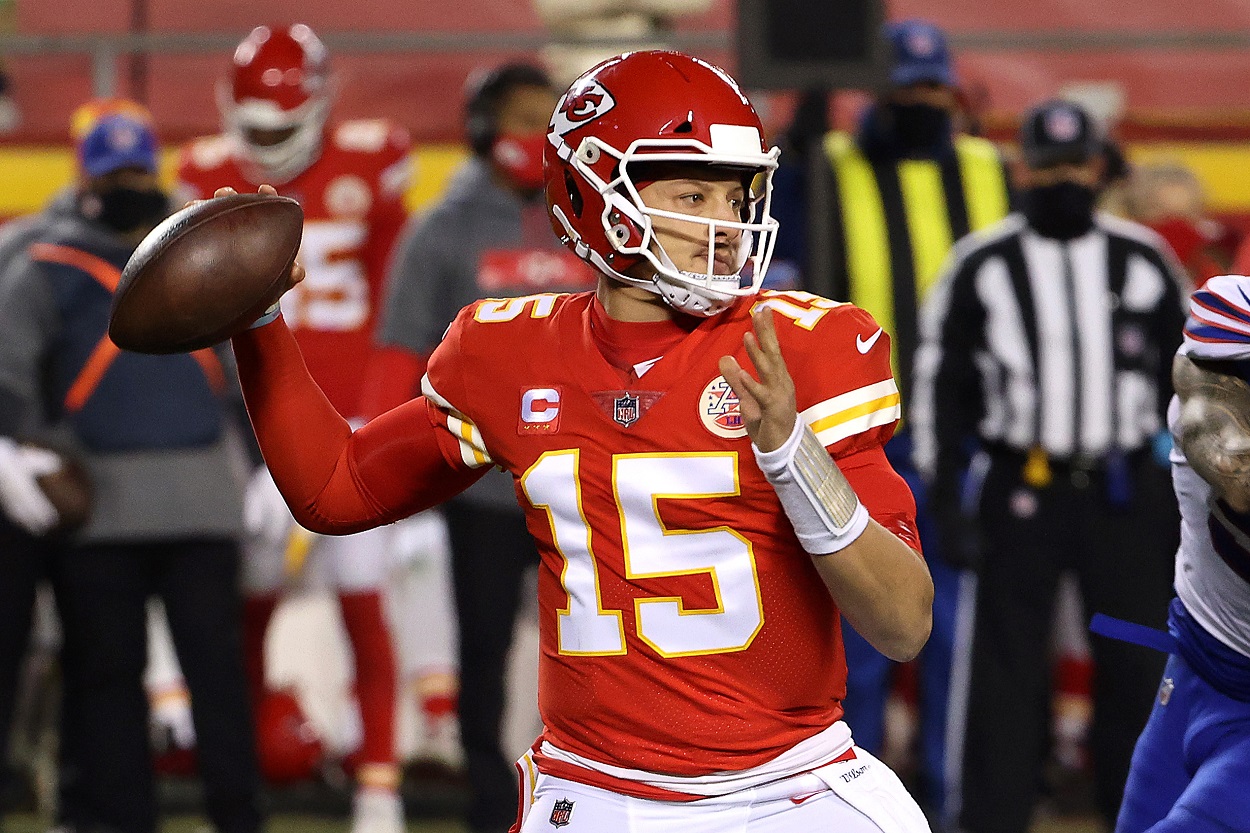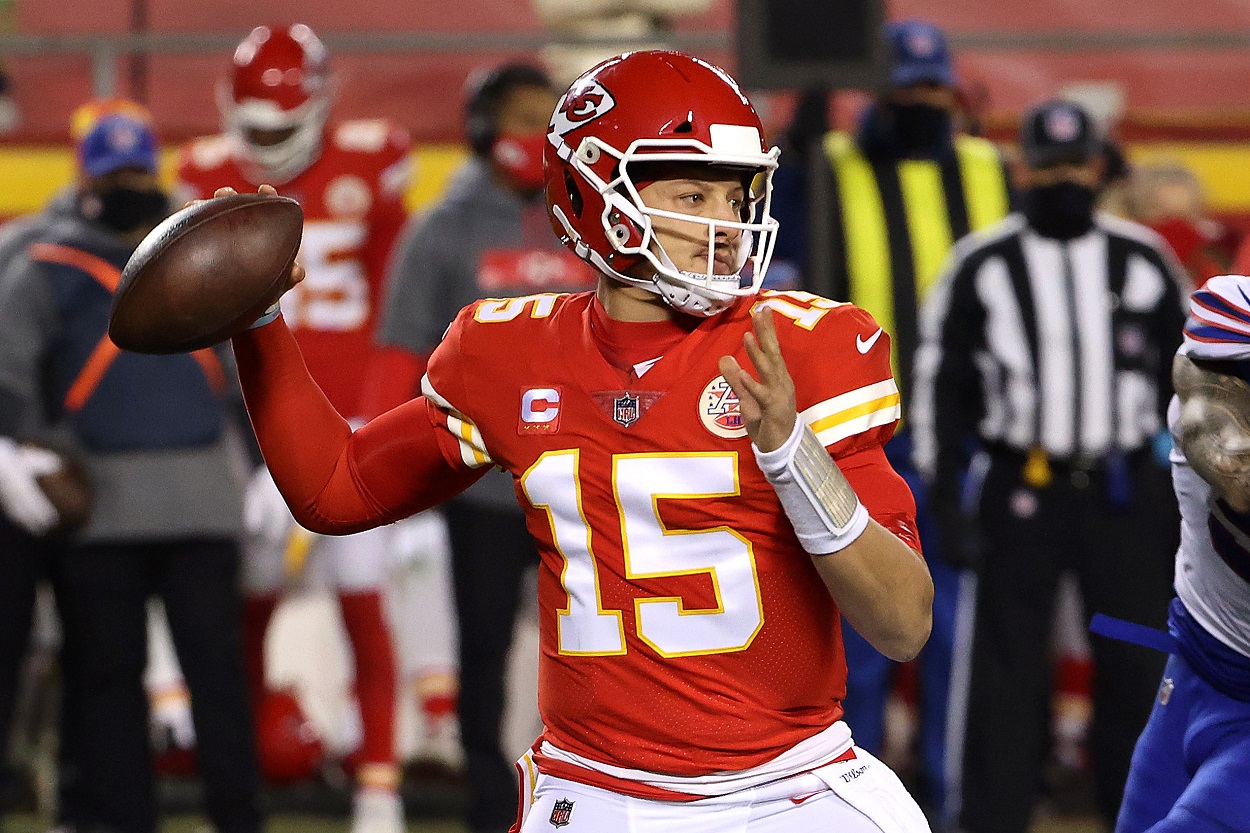 As turf toe generally tends to heal within a few weeks if treated properly, which we'd have to assume is being done, Patrick Mahomes should be just fine heading into Super Bowl 55, which should truly frighten the Tampa Bay Buccaneers' defensive unit given how he played against Buffalo just one week after the diagnosis.
With a full two weeks to heal up, it stands to reason that he'll be even closer to 100 percent (if not all the way there) when the Chiefs line up to play the Bucs at Raymond James Stadium.
As NFL Network reports, however, Mahomes may not be completely out of the woods with the injury as he'll be reevaluated by a foot specialist after Super Bowl 55 to determine if he needs to have surgery. But even if that happens, it certainly wouldn't hinder Patrick Mahomes' status heading into the 2021 season.
Stats courtesy of Pro Football Reference