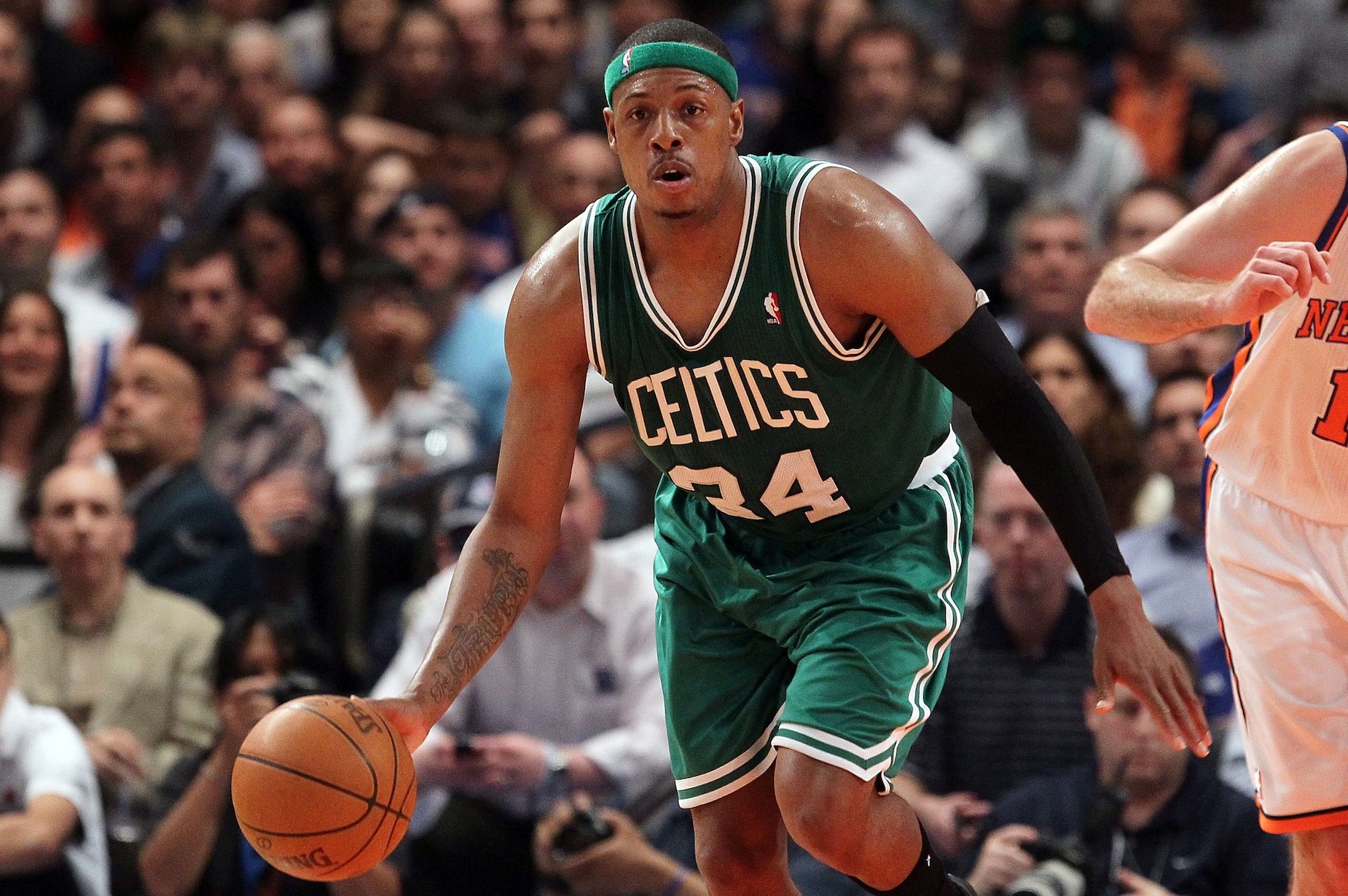 Paul Pierce Once Added $20,000 to His Bank Account By Betting on a High Stakes Arm-Wrestling Match Between 2 Boston Celtics Teammates
During his time with the Boston Celtics, Paul Pierce made $20,000 by betting on an in-flight arm-wrestling match.
During their rich history, the Boston Celtics have had plenty of talented players on their roster. In modern times, Paul Pierce was one of the team's brightest stars. As you might imagine, that reality helped the small forward earn almost $200 million in salary during his time in the pros.
That isn't the only money that Paul Pierce earned in the NBA, though. At one point, the forward added $20,000 to his bank account by betting on an in-flight arm-wrestling match between Kevin Garnett and Glen Davis.
Paul Pierce had quite the NBA career with the Boston Celtics
These days, Paul Pierce has retired and found his niche in the media. During his time on the hardwood, however, he proved to be a pretty capable player.
Although he struggled during the early days of his high school career, Pierce eventually put everything together and became a McDonald's All-American. After graduation, he took his talents to the University of Kansas and spent three impressive seasons with the Jayhawks.
Pierce entered the 1998 NBA draft and joined the Boston Celtics as the 10th-overall pick. Although he grew up as a LA Lakers fan and hated anything kelly green, he proved to be an incredible servant to the franchise. The Truth spent 15 seasons in Beantown, becoming a perennial all-star, averaging 21.8 points per outing, and helping to club claim the 2008 NBA championship.
In 2013, however, Pierce was dealt to the Brooklyn Nets; he only spent one season in New York, though, before joining the Washington Wizards. After another campaign there and two more with the Clippers, Pierce inked an honorary contract with the Celtics, allowing him to retire in Boston.
The forward made almost $200 million in NBA salary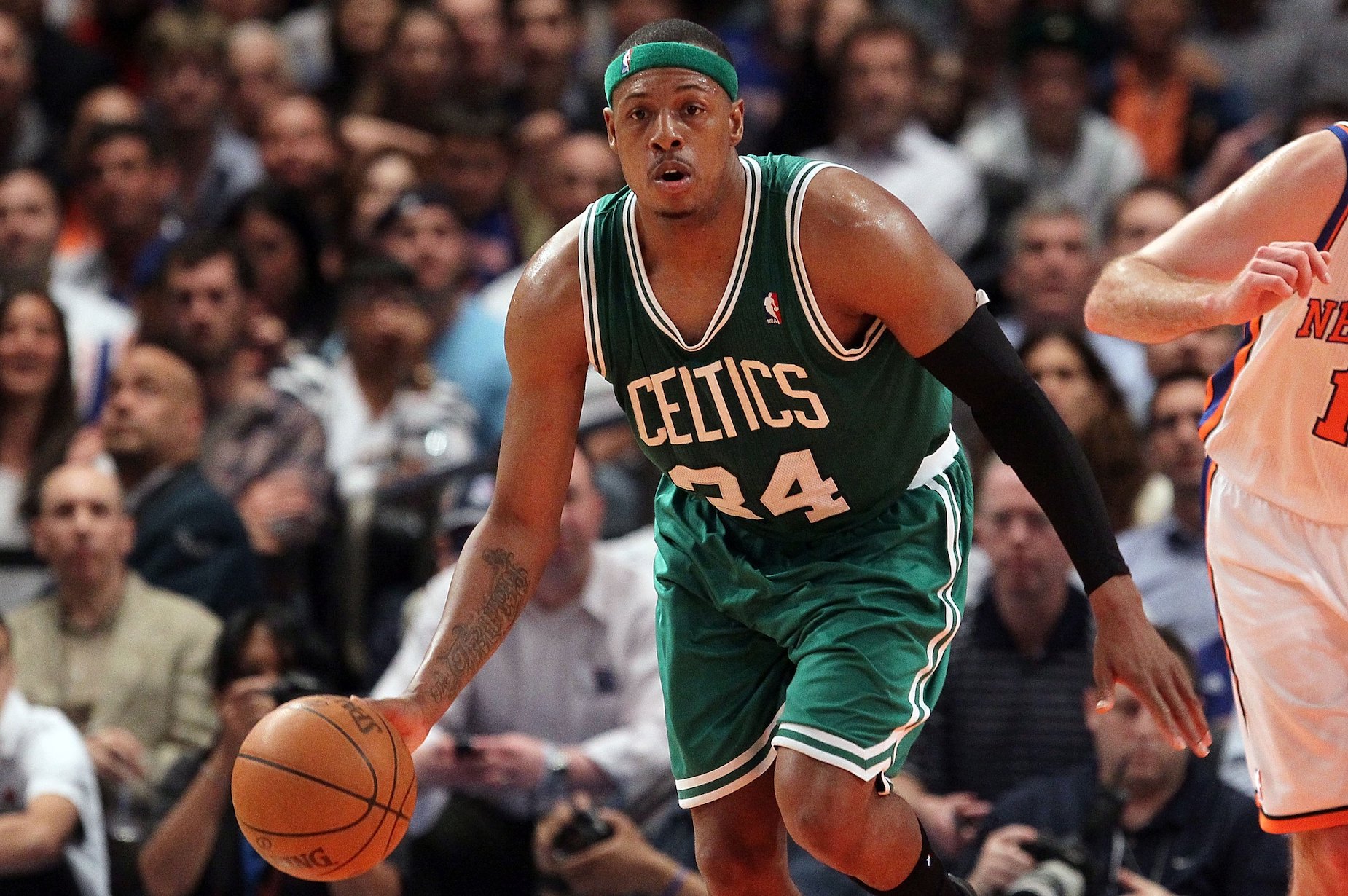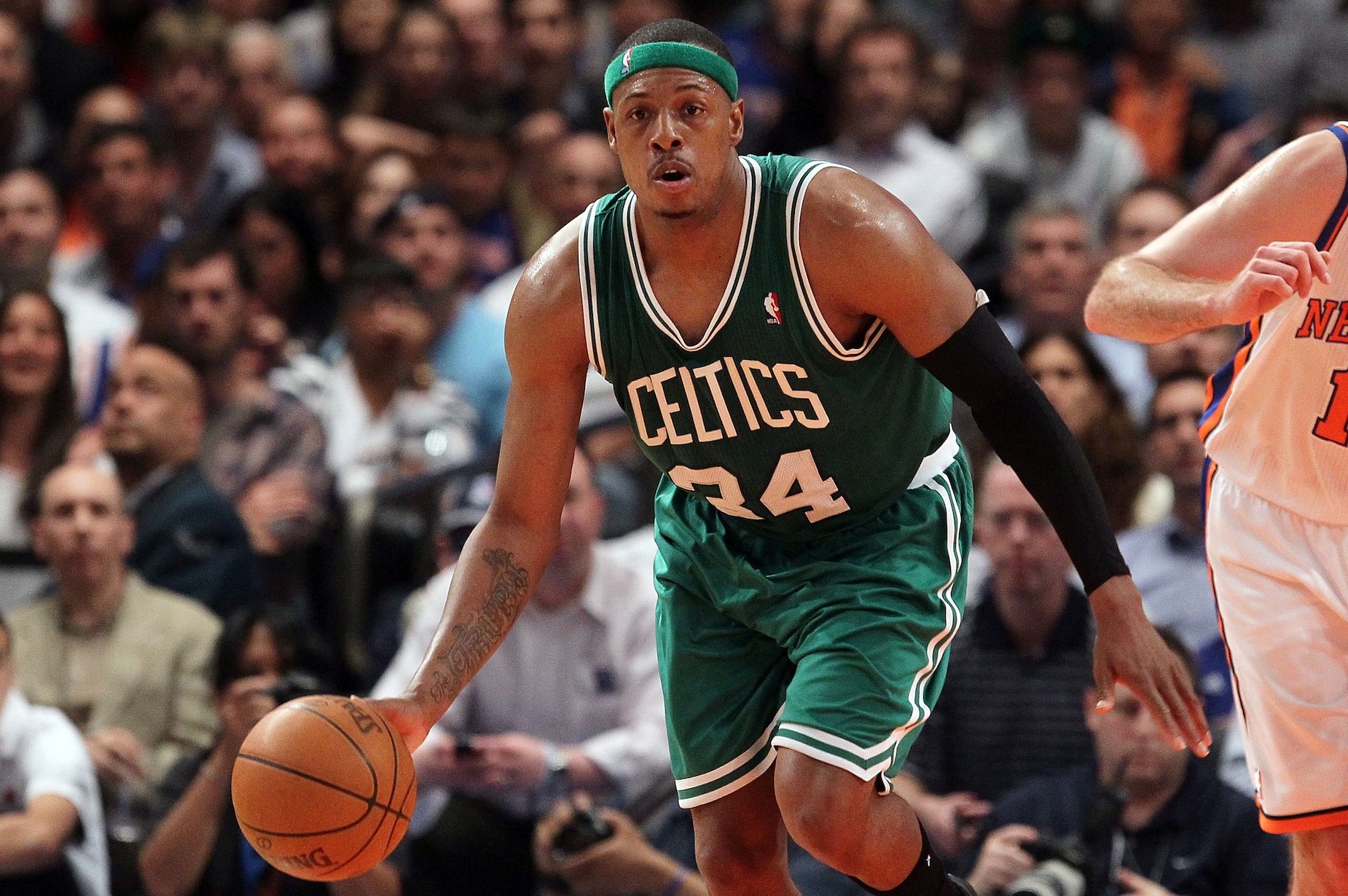 For better or worse, modern professional athletes are now able to command massive salaries. While Paul Pierce started his NBA career before the turn of the new millennium, he still reaped the rewards of that reality.
Based on Spotrac's contract numbers, the forward made a little more than $1 million during his rookie campaign; as you'd assume, though, his paychecks grew along with his star status. At the height of his stardom, Pierce was commanding almost $20 million per season and, in total, made $166 million during his time in Boston.
By the time his career came to an end, Pierce had earned just over $195 million in NBA salary; CelebrityNetWorth estimates his fortune at roughly $70 million.
Paul Pierce added $20,000 to his bank account by betting on an arm-wrestling match
Over the entirety of his NBA career, Paul Pierce earned almost $200 million in salary. At one point, though, he apparently added $20,000 to his bank account by betting some in-flight arm wrestling.
As Kendrick Perkins explained on NBC Sports Bay Area's Runnin' Plays podcast, Kevin Garnett brought a competitive edge to everything he did, even away from the basketball court.
"So KG, when we was with the Celtics, we used to bet on everything," Perkins explained, according to NBC Sports. "We were so competitive outside of basketball we used to bet like, 'I bet you can't go do 50 push-ups in the snow." That reality, it seems, once helped Pierce cash in.
At one point, a discussion about who was the strongest Celtic led to an in-flight arm-wrestling match between Garnett and Glen 'Big Baby' Davis.
"Everyone bet Big Baby," Brian Scalabrine explained on a recent episode of The Lowe Post podcast. "All of a sudden, PP comes out with the money like, 'I got $2,000, I've got $2,000 on Ticket." The rest of the Celtics were eager to take Pierce's money, so he kept putting down bets until he had "like $10,000" on the line.
Garnett ended up coming out on top in dramatic fashion and, while the plane erupted in celebration, "Paul Pierce [was] like counting the money up in the air." Assuming that there weren't any elaborate odds—with all due respect to Boston Celtics, they were probably just putting money down with the winner taking the loser's cash—the Truth took home $20,000 that night. That's not a bad profit for a flight home after a game.
Stats courtesy of Basketball-Reference