Paul Pierce Is Thrilled His Infamous Stripper Video Freed Him From the LeBron James Shackles of ESPN
Paul Pierce awoke on Sunday, April 4 to quite the surprise. After quickly recording and deleting a short Instagram Live video the night before with alcohol, marijuana, and strippers present in the background, the Boston Celtics legend checked his phone the next morning and saw the clip had gone viral overnight.
By Monday, April 5, Pierce was no longer an employee at ESPN.
It must've been a jarring few days for Pierce, who suddenly lost his job simply because he was partying with some friends while off the clock. But a few months later, he's completely fine with everything that went down. In fact, he's thrilled to be free from the LeBron James love fest that ESPN has become.
Paul Pierce's infamous stripper video got him canned from ESPN
One of the wackiest sports stories of the year revolved around Pierce's sudden departure from ESPN. Here's how it all went down, as Pierce recently explained to Chris Mannix of Sports Illustrated.
The NBA star-turned-talking head joined his buddies for a poker game on the night of April 4, 2021. Pierce and his friends were drinking and smoking all night, and they even invited a few strippers to join them.
In his inebriated state, Pierce decided to start recording an Instagram Live video to show his followers the fun he was having on his night off. Viewers were able to see the booze, the marijuana, and, yes — even the strippers. Pierce recorded for just a few minutes and quickly deleted the video after he turned the camera off. There were only a few hundred people watching live, so he figured the video would simply fade into the abyss.
But what Pierce didn't know is that Instagram Live videos can be recorded by people watching from their phones. The next morning, he woke up to find his name trending all over the Internet. The entire video had been reposted.
Everywhere.
A day later, Pierce was out of a job.
Pierce is thrilled to be free from the LeBron James shackles of ESPN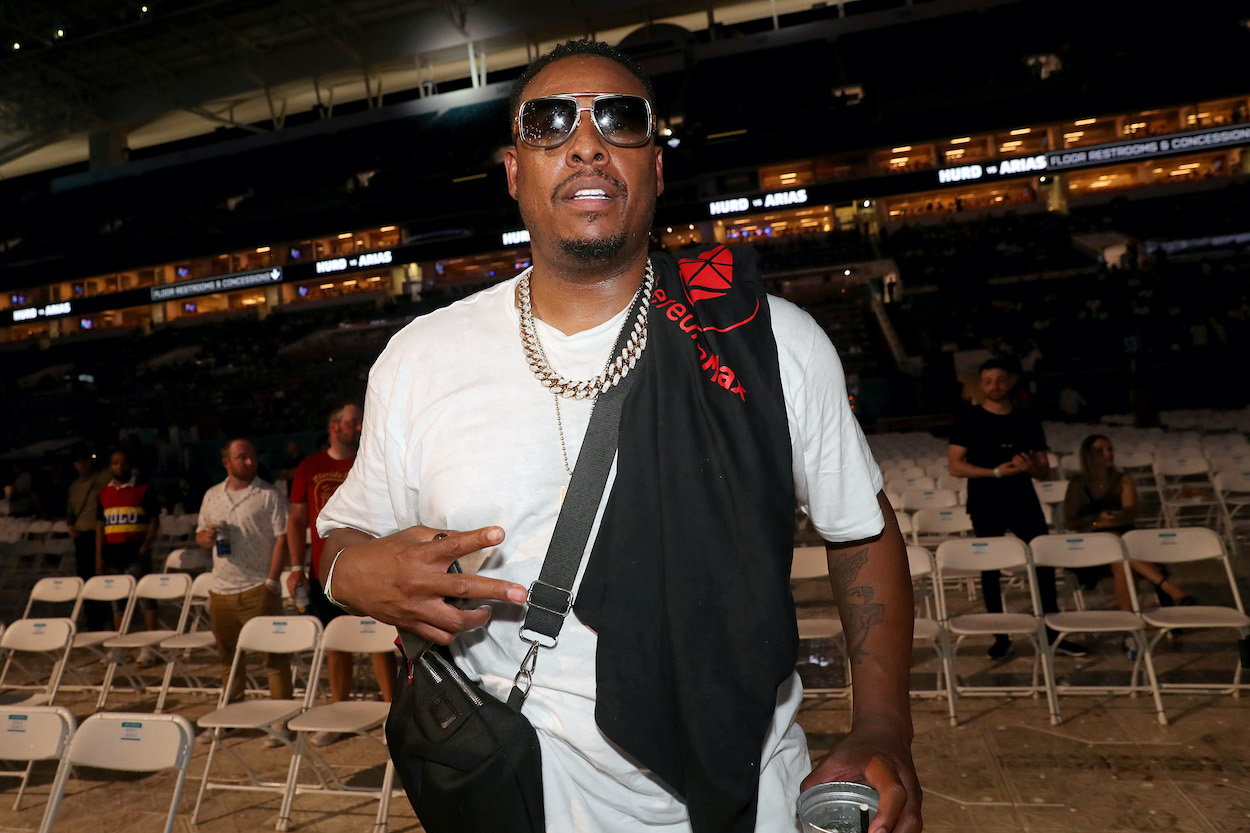 Getting fired from a high-paying job would be a nightmare for most people, but for Pierce, it was really a blessing in disguise. The former Celtic wasn't able to show his true personality on a censored television network, and he was understandably tired of gushing about LeBron James day in and day out.
But that's what comes with an on-air job at ESPN.
"I was done with them, anyway," Pierce told Mannix. "It wasn't a great fit. There's a lot of stuff over there that you can't say. And you have to talk about LeBron all the time."
No regrets about stripper video that cost him his job
In the same interview with Mannix, Pierce also admitted he doesn't regret filming the video that eventually got him fired from the Worldwide Leader in Sports. To this day, he still doesn't believe he did anything wrong.
"Come on, I didn't do anything illegal," he said. "These motherf****** in the Hall of Fame, some did [cocaine], f***ing battery. What the f*** did I do? I was just having a good time. All the people coming after me, half you motherf****** do the same s***. You're just hiding it. And you all are married while you're doing it. I'm divorced. I'm retired. I'm having fun."
Pierce will be inducted into the Naismith Memorial Basketball Hall of Fame on Saturday, Sept. 11. When asked what would've happened if his Instagram Live incident caused him to miss out on the 2021 class, Pierce didn't mince words with his response.
"Listen, if I didn't make it with this class, it would be the biggest stiff job in Hall of Fame history."