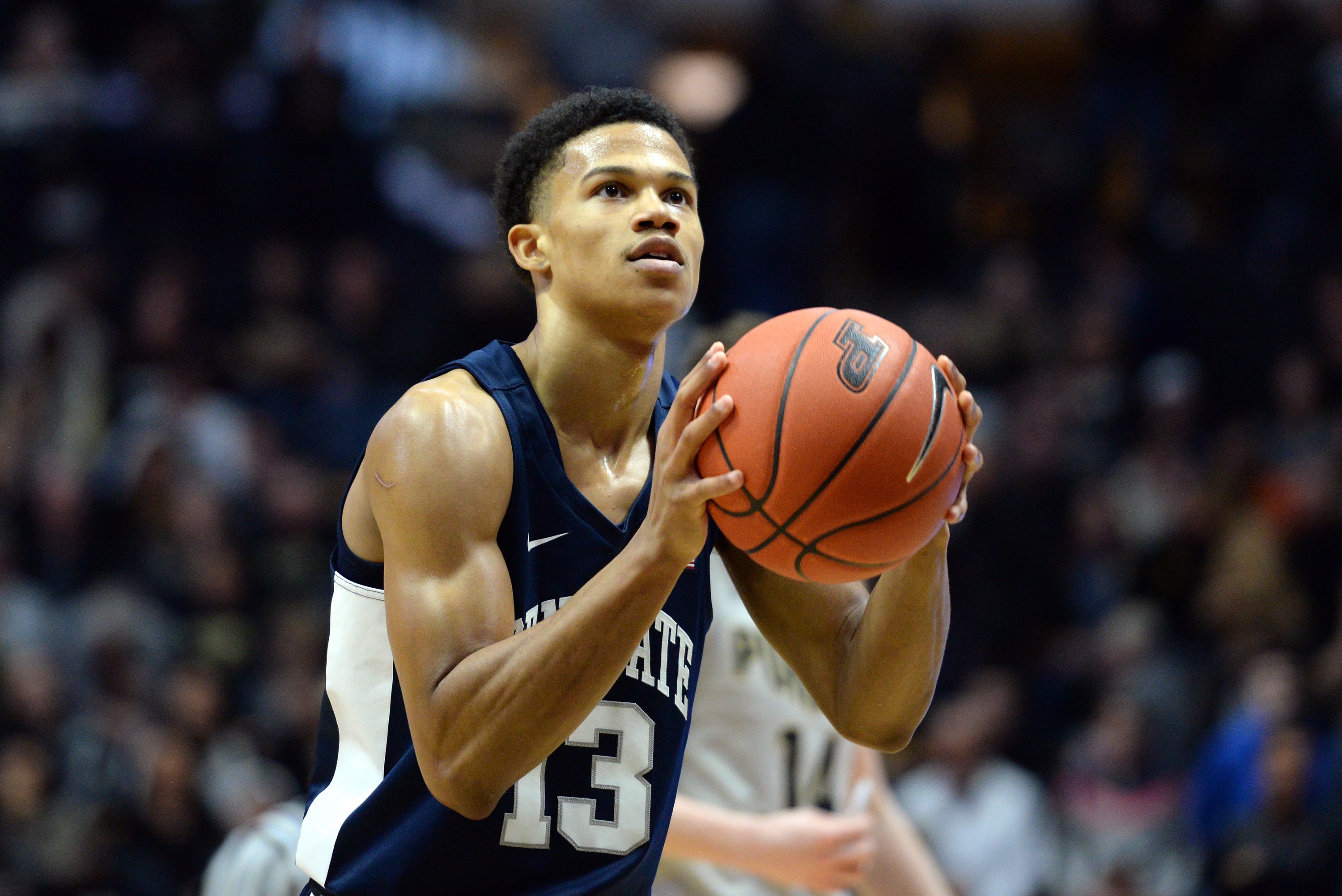 Penn State Head Coach Patrick Chambers Accused of Racist Speech by Former Player
Former Penn State player Rasir Bolton just explained why he left the team in 2019, and it doesn't look good for Patrick Chambers.
When Rasir Bolton transferred from Penn State to Iowa State ahead of the 2019 college basketball season, fans wondered what could've prompted the decision. Bolton had an impressive freshman season for the Nittany Lions. He was on pace to leap into a starting role moving forward, but he jumped ship without much of an explanation. Over a year later, Bolton finally explained why he left Penn State, and it doesn't look good for head coach Patrick Chambers.
Rasir Bolton transferred to Iowa State after a successful freshman year at Penn State
Rasir Bolton joined the Penn State basketball team in 2018 and immediately showed immense potential as a freshman. He averaged 11.6 points per game, mostly off the bench, in his first season in Happy Valley.
Bolton started nine games as a freshman, and he was expected to return the next season and win the starting spot at guard. However, Bolton announced in April of 2019 that he would be leaving Penn State and entering the transfer portal.
Penn State fans were puzzled by the decision. Bolton seemed to be a beloved teammate and a promising talent due for more playing time in the future. Alas, every transfer has their reasons. Maybe he wanted more consistent playing time. Maybe he just wanted a change of scenery.
Bolton finally revealed the reason why he transferred on Monday morning, and it's much more serious than anyone expected.
Bolton revealed Patrick Chambers' "noose" comment led to his transfer decision
On Monday morning, Rasir Bolton tweeted out a statement regarding his transfer decision from his personal account. The statement accused Penn State head coach, Patrick Chambers, of racist speech that contributed to his departure.
Bolton claimed Chambers uttered the phrase "noose" around his neck during a conversation between the two in 2019.
A "noose" around my neck is why I left Penn State," Bolton said. "Head Coach Patrick Chambers, the day after his one-game suspension in January 2019, in talking to me reference a "noose" around my neck. A noose; symbolic of lynching, defined as one of the most powerful symbols directed at African Americans invoking the history of lynching, slavery, and racial terrorism. Due to other interactions with Coach, I knew this was no slip of the tongue.

Rasir Bolton
Bolton continued to say he reported the incident to his academic advisor, the Athletic Director's office, and Chambers himself. He said his Penn State teammates turned on him, and the combination of events led to his decision to level the school.
Bolton said Chambers never apologized for his "noose" remark
In his statement, Bolton said Chambers never apologized for his "noose" comment. He also said Penn State protected Chambers and that he was only taught "ways to deal with Coach Chambers' personality type."
I wasn't the first and I know I wasn't the last. Everyone's position to speak out isn't the same, so I am only speaking for myself. There is a serious need for change in the way players are protected and helped across the country when faced with these situations. Surface level rescourses are not good enough. In most cases it is the coach who is protected, while the player is left to deal with it or leave.

Rasir Bolton
So, that's exactly what Bolton did.
Neither Chambers nor Penn State has commented yet on Bolton's statement.