Peyton Manning Once Benched a Colts WR for Not Using Two Hands
Peyton Manning was the man in Indianapolis. His immense amount of success allowed him to call the shots on offense. This was clear whenever he went up to the line of scrimmage and started yelling out all of his audibles. However, Manning did not just change plays. He even benched players at times. Former Indianapolis Colts punter Pat McAfee once told a story about Manning benching a wide receiver for not using two hands.
Peyton Manning and the Colts were rolling in 2009
The 2009 Indianapolis Colts were maybe one of the greatest squads in the history of the Colts. They even started the season 14-0 and had a chance to go 16-0. They chose to rest their players, though, and finished the regular season 14-2.
Resting their players didn't make them rusty for the playoffs, though. The Colts beat the Baltimore Ravens in the Divisional Round that season before beating the New York Jets in the AFC Championship Game, clinching a spot in the Super Bowl.
Manning had a great season that year like he typically did. However, he had some young receivers to throw to. Yes, he had a future Hall of Famer in Reggie Wayne. He also had the dominant veteran tight end in Dallas Clark. His third and fourth-leading receivers, though, were Pierre Garçon and Austin Collie. Garçon was a second-year guy who only had four catches in 2008. Collie was a rookie. Garçon had 47 catches for 765 yards and four touchdowns for the Colts that year while Collie had 60 catches for 676 yards and seven touchdowns. 
These guys were young, but they were important to the success of that offense.
Pat McAfee has been busy since retiring
Former Colts punter Pat McAfee was one of the greatest punters in the game. He earned two Pro Bowls in his career and was also a first-team All-Pro in 2014. During his final season in 2016, McAfee even led the league in yards per punt, averaging 49.3. 
McAfee retired after the 2016 season and joined Barstool Sports. He then left Barstool in 2018 and now has his own company called Pat McAfee Inc. He also has a radio show and a podcast called The Pat McAfee Show. His friends also have a podcast under the Pat McAfee Inc. umbrella called The Pod. Additionally, McAfee signed a multi-year deal with ESPN in 2019. He did some work in the booth calling college football games last season and also had appearances on College GameDay.
On McAfee's radio show and podcast, he sometimes gives funny stories about Peyton Manning who he was teammates with from 2009 through 2011. This is one of the best ones.
Manning benched Collie during the 2009 season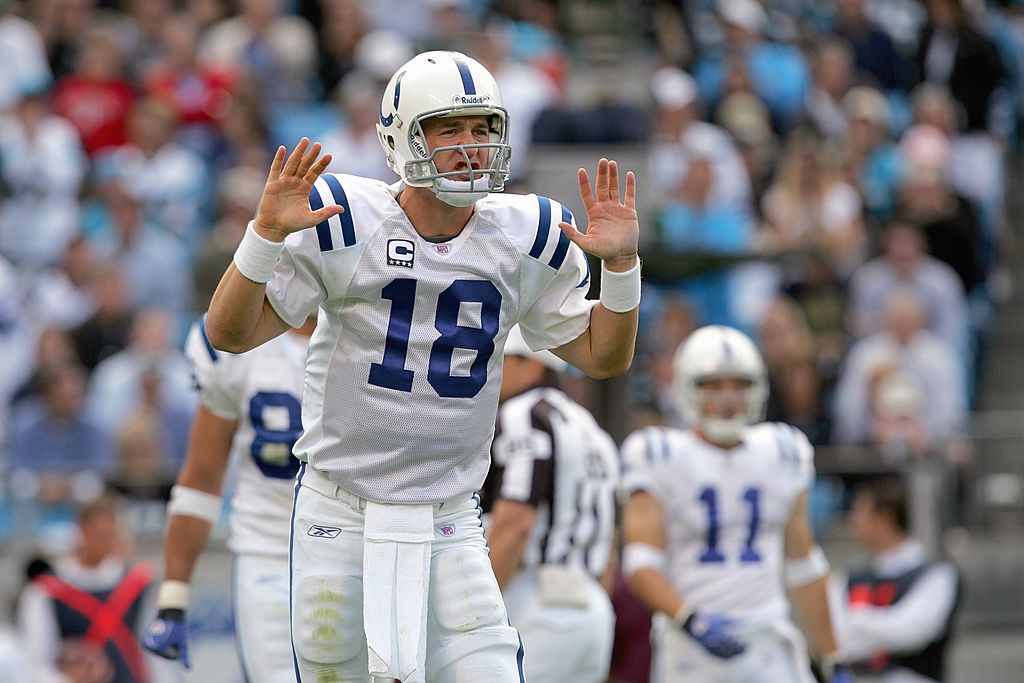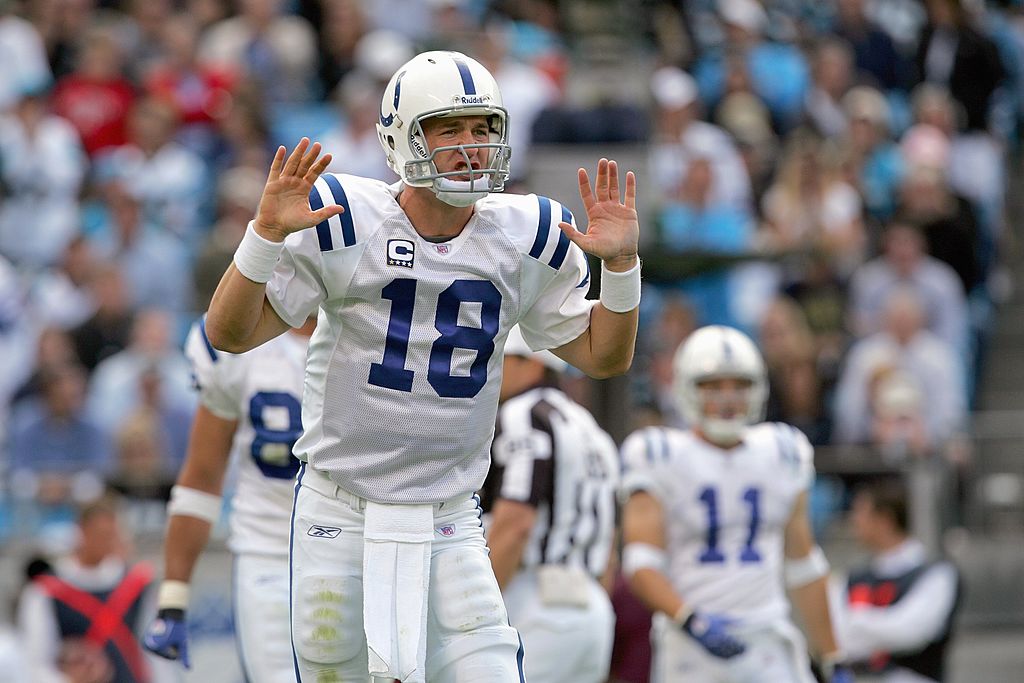 Again, Austin Collie showed some promise with the Colts as a rookie. However, even though he meant a lot to the offense, that didn't keep him safe. Collie once failed to catch a pass and Manning got pretty upset.
"It was a little bit out of his reach but Austin reached with one hand to catch it and it hit off his hand and it just dropped [to the ground]," McAfee said on his show, according to USA Today. "Austin had been having an incredible season thus far and he put his head down and — it was probably first or second down — he jogged back to the huddle and before he got like probably five feet away from the huddle, Peyton Manning just pointed at the sideline and he said, 'Get out.'"

Pat McAfee
That wasn't all that happened. Back on the sidelines, Manning must have had some words with Collie. After their conversation, McAfee said Collie said this to him, "I was told that if I ever try to catch a ball with one hand again, I will never be on a football field again when Peyton Manning's the quarterback."
Peyton Manning was one of the greatest quarterbacks of all-time. He was also a savage. You did your job or you didn't play. That's why the Colts and Broncos were so successful when he was their QB.