Pocono Deserves Two Dates on the Cup Schedule, And Anything Less Is a Travesty
Since the COVID-19 pandemic forced NASCAR to revamp the Cup Series schedule in the middle of the 2020 season, the schedule has been a revolving door of changes – some of them for the better and others for the worse. More than one track has gained a second date, while multiple tracks have been added …
Since the COVID-19 pandemic forced NASCAR to revamp the Cup Series schedule in the middle of the 2020 season, the schedule has been a revolving door of changes – some of them for the better and others for the worse.
More than one track has gained a second date, while multiple tracks have been added to the tour, lost a race, or fallen off the schedule entirely. 
Among the venues still on the schedule but down a date from seasons past is Pocono Raceway, the 2.5-mile Pennsylvania track that will host its lone premier series event of 2022 on Sunday when drivers compete in the M&M's Fan Appreciation 400.
While taking a race away from Pocono might at first seem like not that big of a deal, it's a huge deal – and nothing less than a travesty – for multiple reasons. We'll explore them below.
The 'Tricky Triangle' always lives up to its nickname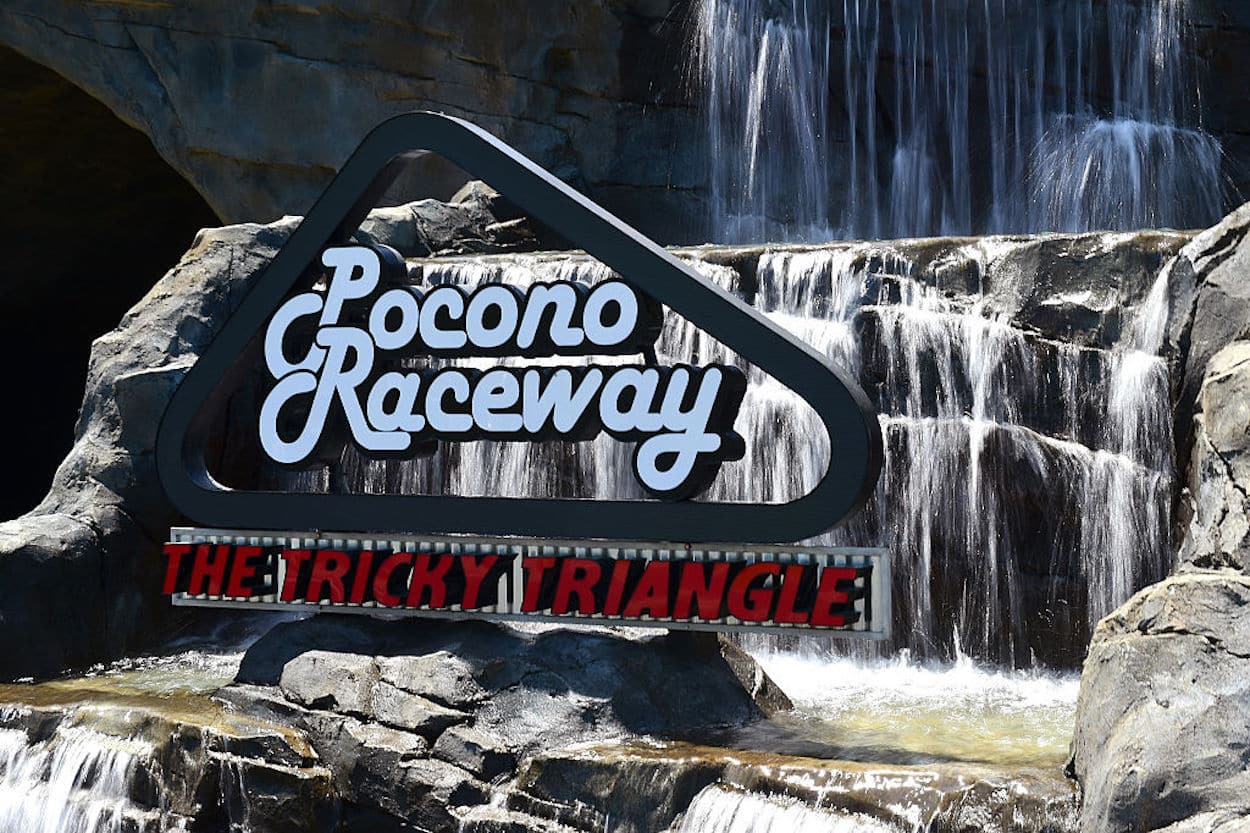 Pocono isn't nicknamed the "Tricky Triangle" for no good reason. As NASCAR's only non-road course with three distinct corners, all featuring different degrees of banking, Pocono is tricky indeed. Not only is the track's layout in the shape of a triangle instead of an oval or quad-oval, but the drop-off in speed – from roughly 200 mph at the end of the frontstretch to roughly 120 mph in Turn 1 – is so significant that drivers often downshift just to make it through the corner without crashing.
This weekend, which will mark the first race at Pocono with the Next Generation Cup Series car, drivers are expected to shift gears at various points on the racetrack, creating even more of a challenge behind the wheel.
"You throw in shifting, and it adds a whole new element," Stewart-Haas Racing driver Chase Briscoe said in his team's prerace news release. "Most drivers already shifted there, but only in one of the corners. Now, we're going to shift in all of them. On the aero side, it's going to be one of the more interesting races just because it's such an unknown with this new car."
Regardless of the car being used, finding a setup that works well around the entire racetrack is always tough because Pocono's turns are all banked and shaped differently. A car that handles to a driver's liking in Turn 1 might be a bear in turns 2 and 3, or vice versa. Or a car that's a rocket ship in Turn 3 might be terrible in Turn 2 and just OK in Turn 1. 
Hitting on the perfect combination is dang near impossible, but that's all part of what distinguishes Pocono from other places.
"When you look at Pocono, you know that you're going to have a challenge of getting your car to handle in all three corners," veteran Kevin Harvick, whose lone win in 42 Pocono starts came in 2020, said in his team's prerace news release. "That's the biggest challenge when it comes to Pocono. You have to make sure you can get all you can coming to Turn 3, because the straightaway after that is really, really long. 
"You can kind of give up the tunnel turn [Turn 2], but you still need to be very good in all three corners. It's just a different style of race track than what we go to on a week-to-week basis."
Pocono offers a rich history unrivaled by the vast majority of NASCAR tracks
Few tracks in NASCAR have a deeper or more colorful history than Pocono. The 2.5-mile facility in the Pennsylvania mountains hosted its first Cup Series race in August 1974 and has gone on to host 88 premier series events. Instead of welcoming the Cup Series on two separate weekends as it did from 1982-2019, Pocono scheduled its two races on the same weekend in both 2020 and 2021. A somewhat novel idea, drivers raced first on Saturday and then suited up again on Sunday, putting on a doubleheader for fans to enjoy.
In both 2020 and 2021, the top 20 finishers from Saturday began Sunday's race in reverse order on the starting grid, creating even more drama and fun.
"Anytime we can get two races in one weekend, I'm in," Harvick said. "I think it added a unique element to the weekend just because of the invert and everything that happened from the first day to the second day. I always thought that was a cool weekend, and I hated to see it go."
Of course, who wouldn't hate to see a track with the history of Pocono lose a race – especially to make room for other tracks that aren't nearly as deserving of a spot on the schedule? Pocono's place in NASCAR history is as unique as its triangular layout. Not only has the track been around for nearly five decades, but:
It's the place where Denny Hamlin (2006), Chris Buescher (2016), and Ryan Blaney (2017) won their first Cup race.
It's the site of the final win by the late, legendary Alan Kulwicki, who captured the Champion Spark Plug 500 on June 14, 1992.
It's the site of NASCAR Hall of Famer Bobby Allison's last race on June 19, 1988.
On July 18, 1993, Pocono played host to the first race following the death of Davey Allison – Bobby's oldest son.
It's the place where Jeremy Mayfield memorably nudged Dale Earnhardt out of the way for the win in the final corner on June 19, 2000, earning a one-fingered salute from the seven-time champion.
While a few tracks have been around longer than Pocono, you won't find many with a richer history – or more deserving of two dates on the Cup schedule.
Pocono Raceway needs a second date, regardless of any new tracks
As NASCAR continues to retool its schedule, with the latest change coming just a few days ago when officials announced a Chicago street course race would replace Road America next summer, it's clear that the calendar is likely to look even less familiar in the years to come.
NASCAR seems intent on taking its premier series to new markets, which is fine in and of itself but less than ideal when it means taking races away from tracks that are staples of the sport.
Here's hoping that Pocono eventually gets its second race back, whether it's in the form of a doubleheader or hosting the Cup Series on two weekends as it did for so many years. Sooner rather than later, NASCAR needs to restore some tradition to the Cup schedule. As exciting as going to new tracks might be, they can't replace the venues on which the sport was built.
And they never will.
Like Sportscasting on Facebook. Follow us on Twitter @sportscasting19 and subscribe to our YouTube channel.