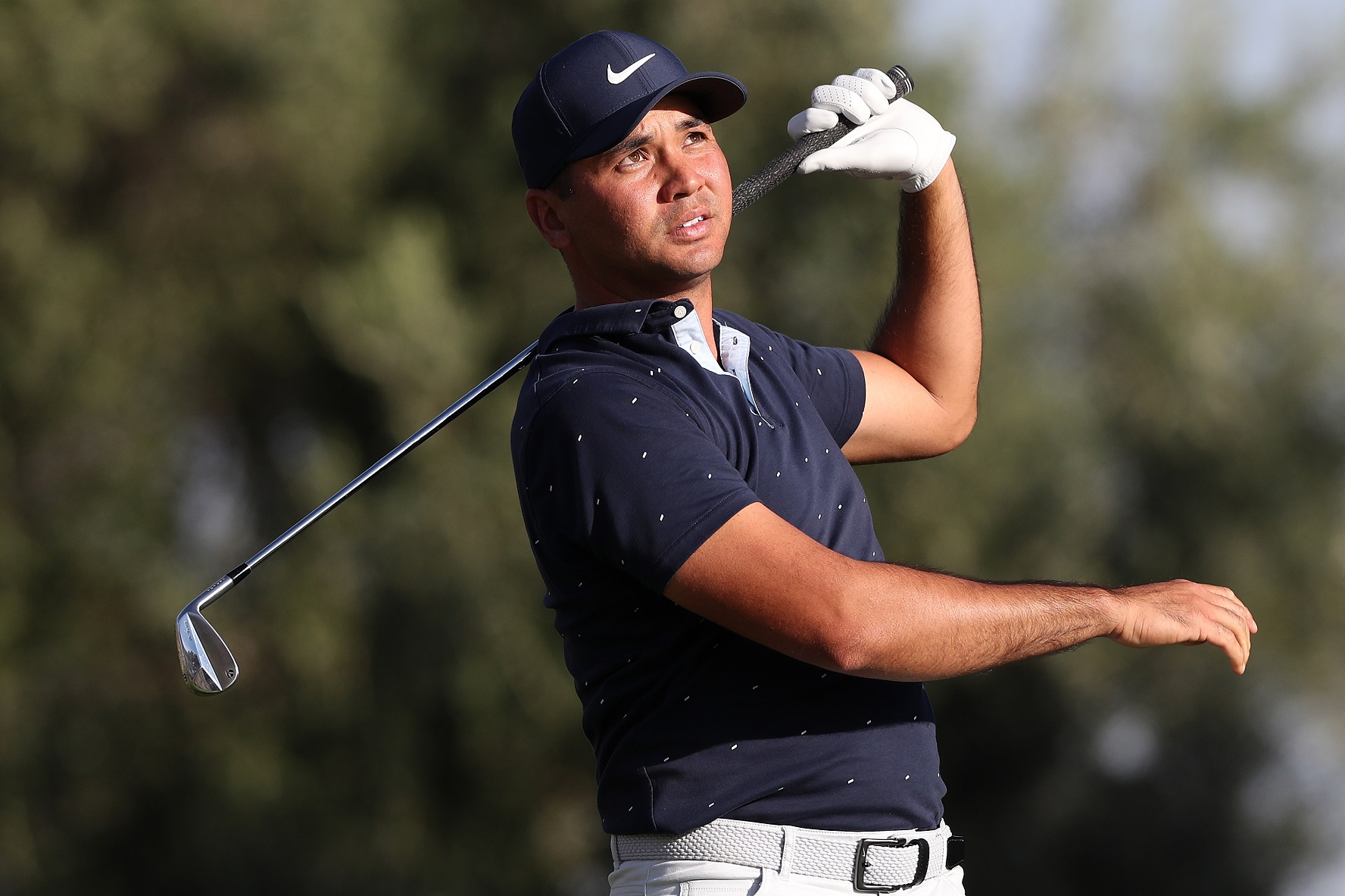 Reality Set in for PGA Star Jason Day After His First Big Paycheck
Australian golfer Jason Day has earned more than $48 million since turning pro in 2006, but the trip to the ATM after his first big paycheck was memorable.
Although Jason Day hasn't been able to repeat the magic of his 2015 PGA Championship triumph, the Australian-born golfer has compiled a solid record since joining the tour. In fact, his eight victories from February 2015 to May 2016 constituted one of the century's most dominating runs by a golfer not named Tiger Woods.
A moment from 2006, when he played a handful of PGA Tour events on sponsors' exemptions, confirmed to Day that his hard work had paid off and he had made it in the sport.
Jason Day lacked consistency early on
Jason Day was just 18 years old when he turned pro in July 2006 on the heels of a triumph at the highly regarded Australian Master of the Amateurs, and he made the most of a handful of sponsors' exemptions into PGA Tour events. While tuning up for the PGA Qualifying Tournament, he made five of seven cuts and recorded $174,508 in prize money. Together with endorsement money from TaylorMade and Adidas, it put him on firm footing.
The strenuous tournament to qualify for PGA Tour status didn't go as well as he had hoped, but Day came away with a spot on the Nationwide Tour for the 2007 season. He registered three top-10 finishes there in his first nine outings.
The breakthrough came with a victory in July 2007 at the Legend Financial Group Classic, making him the youngest winner on any of the PGA's three American tours. Three more top-five showings in the next six weeks helped push Day into the top five on the money list and earn his PGA Tour card at the age of 19.
Inconsistency marred his rookie season. Day had one stretch of eight missed cuts in 10 events but finished in the top eight in the other two tournaments in that span. The best he could muster in his final 19 appearances was a tie for 16th. The struggle continued, but he made 15 of 18 cuts the following season.
The 2010 season established his credentials
Jason Day was still struggling with consistency a dozen tournaments into the 2010 season when he suddenly hit the jackpot by winning the Byron Nelson Championship to leap from 126th to 23rd in the FedExCup standings. Later, he picked the PGA Championship to start a string of three top-10 finishes, establishing Day as someone to be reckoned with every week. He finished the season with more than $2.9 million in earnings.
Second-place finishes at The Masters Tournament and the U.S. Open in 2011 were a taste of what would come a few years down the road. Beginning with a playoff victory at the Farmers Insurance Open in February 2015, Day won eight times in 16 months. The highlight was the 2015 PGA Championship, where Day fired rounds of 68, 67, 66, and 67 to beat Jordan Spieth by three shots while setting a record for majors by finishing 20-under-par.
Day's only two victories since the 2016 season came in 2018, but his career is an unqualified success. At the age of 33, Day has won 12 times thus far and earned $48,465,000 on the PGA Tour.
Reality set in for Jason Day after his first big check
Jason Day appeared this week on The Jake Asman Show on SportsMap Radio, where he recapped an at-times frustrating season in which he found it difficult to get into his usual rhythm because of the COVID-19 pandemic.
Day also recalled stories from early in his pro golf career, including the moment when he realized that he had finally arrived as a top-echelon competitor. Day didn't specify the tournament, but he was probably recalling the 2006 U.S. Bank Championship in Milwaukee.
He finished in a tie for 13th, eight strokes back, in that late-July tournament, which was won by Corey Pavin, and Day's check was for $80,000. Like all PGA Tour players, he was paid by direct deposit to his checking account a few days after the Sunday finish.
Day was likely on the road somewhere a couple of days later when he made a stop.
"I remember going to the ATM, and I got like a hundred bucks out," he recalled. "And then it printed out the receipt and it showed how much money I had in my bank account. I think I kept that receipt for about a month and a half. I didn't show anyone, I just showed my wife.
"But it was like the coolest thing because I never grew up with money. For me to be able to look at that and go, 'Wow, all the hard work that I put in beforehand, it's finally paid off,' that was cool."
Like Sportscasting on Facebook. Follow us on Twitter @sportscasting19.