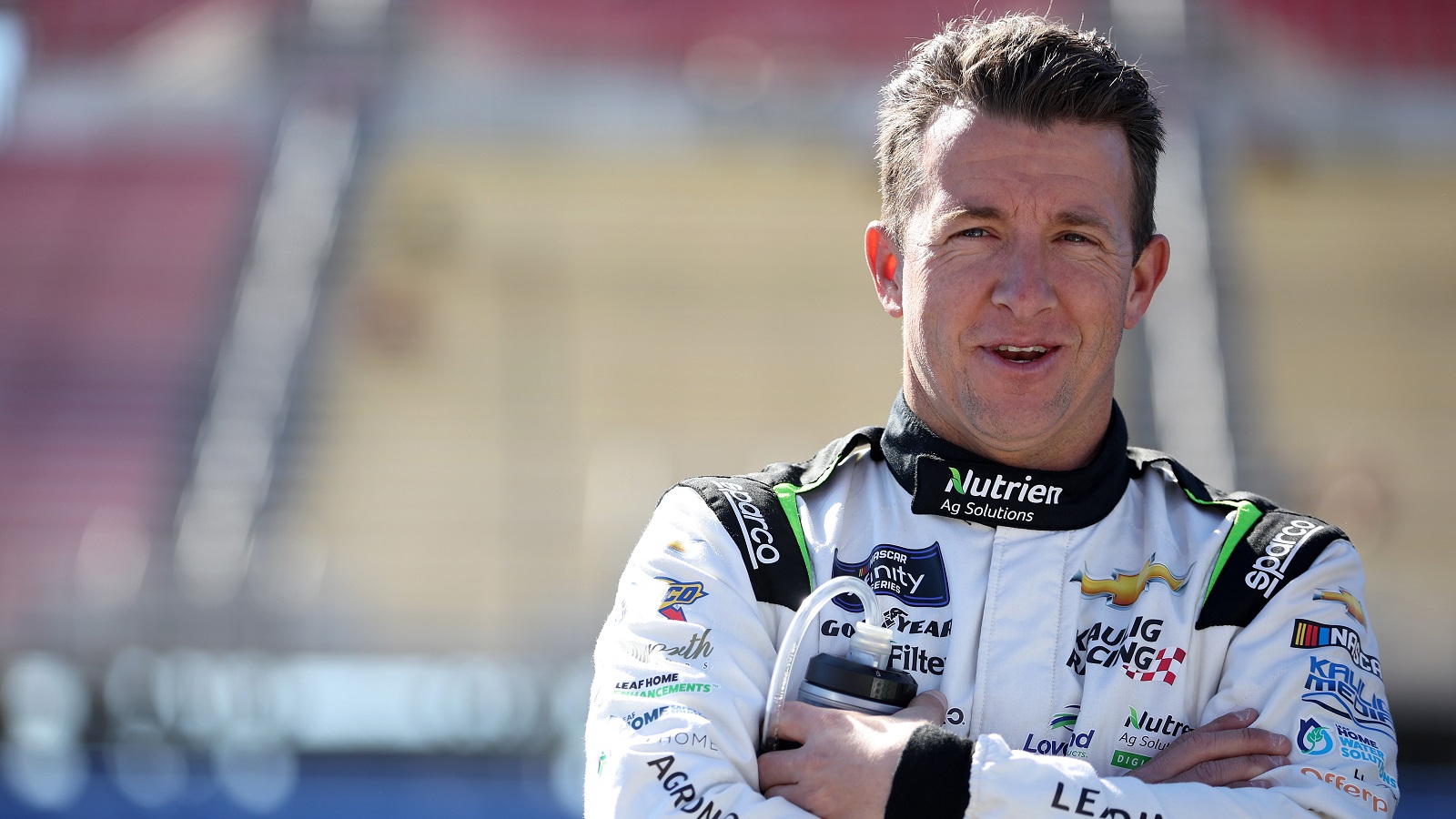 A Reinvigorated AJ Allmendinger Is Piling up the Points in the Hunt for an Xfinity Series Championship
NASCAR veteran AJ Allmendinger is performing double-duty for Kaulig Racing 16 times this season.
Stephen Curry is nearly automatic at the free-throw line, displaying 90.8% accuracy in a career that will conclude with induction into the Naismith Memorial Basketball Hall of Fame. By AJ Allmendinger's standards, that's practically dabbling with mediocrity.
Allmendinger is on an impressive streak of top-10 finishes in the NASCAR Xfinity Series and doing additional duty in the Cup Series, a schedule he says has re-energized him.
AJ Allmendinger didn't cash in but performed well at Dover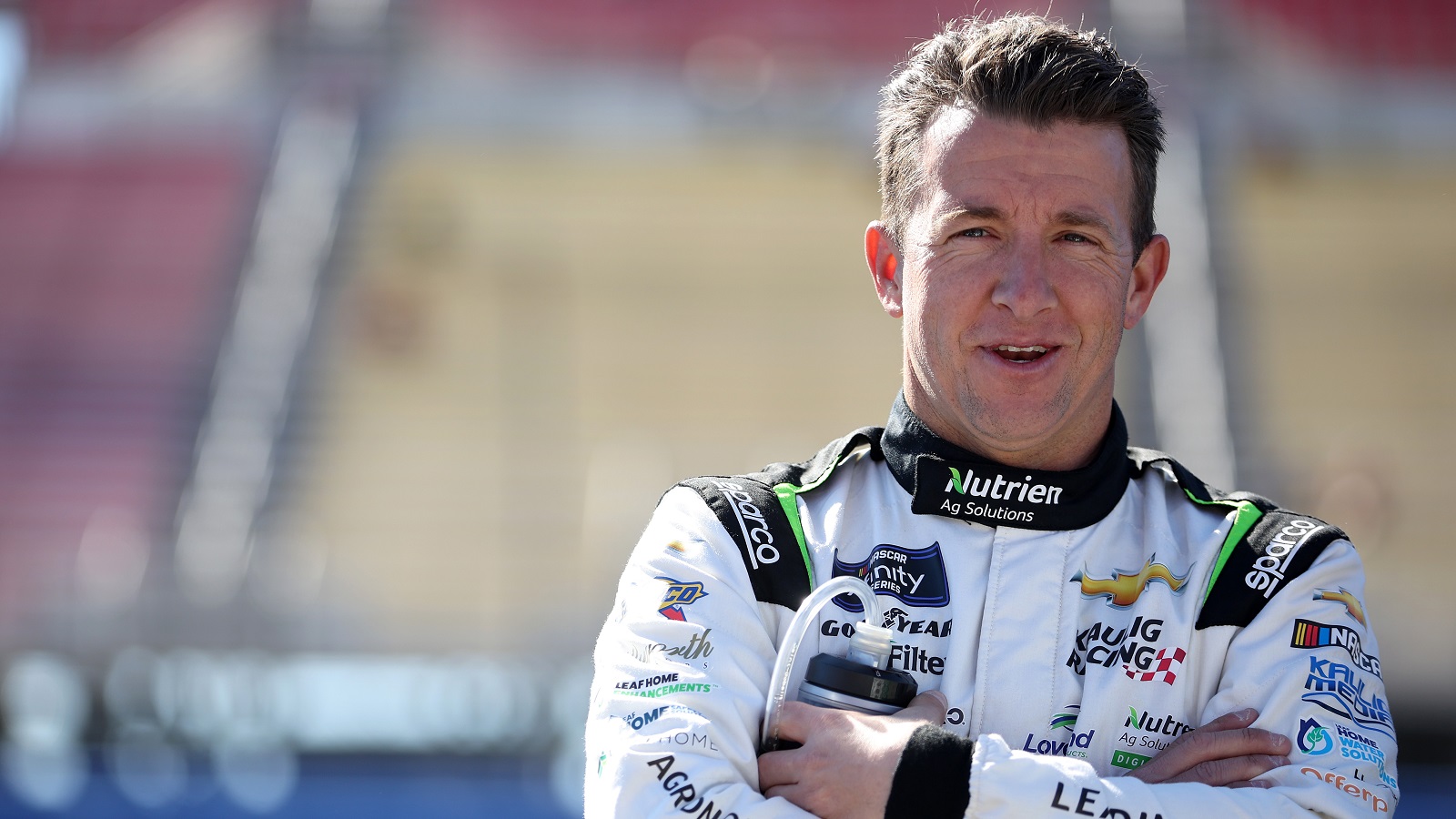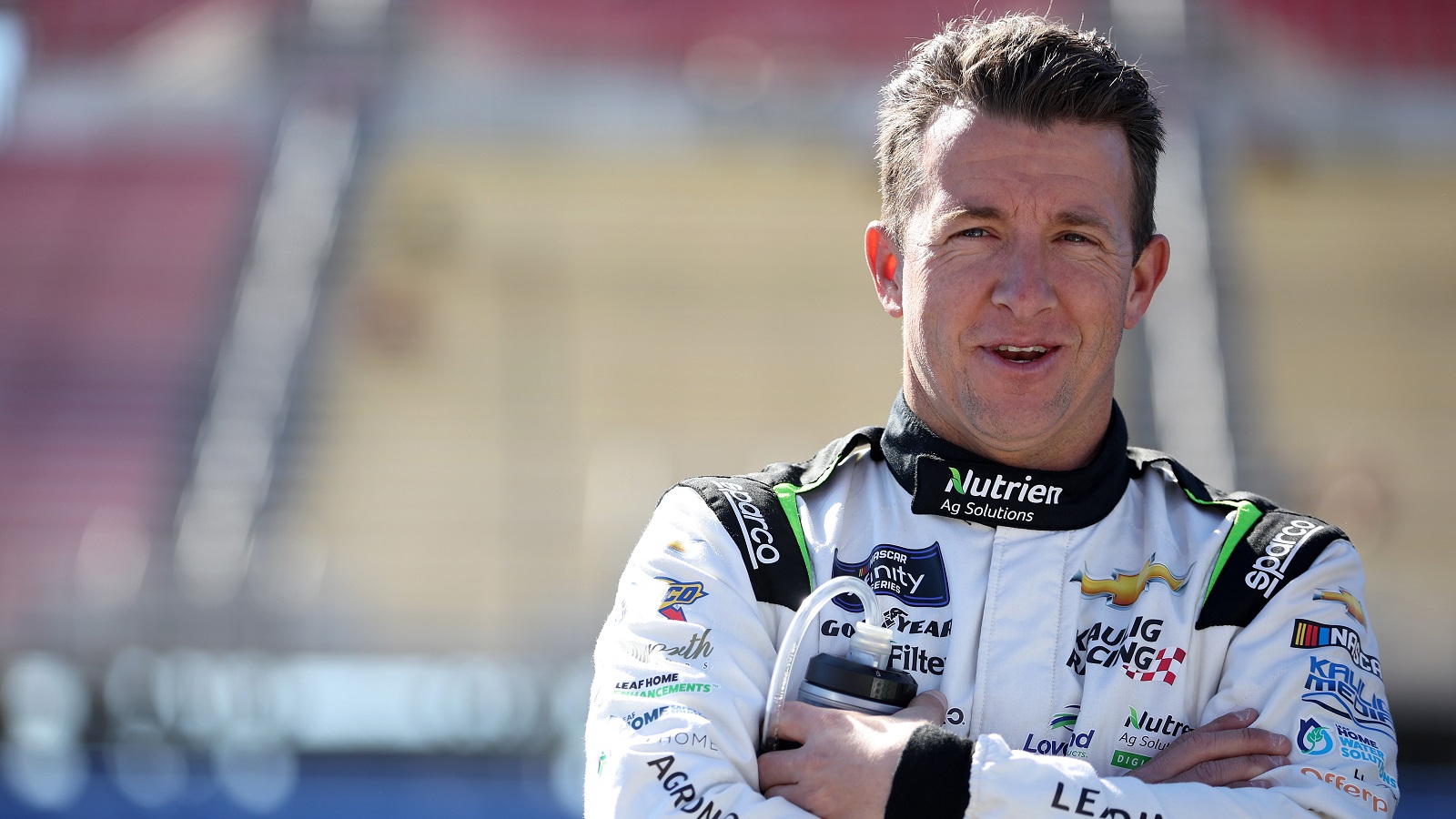 NASCAR veteran AJ Allmendinger came away from Saturday's Xfinity Series race with neither the victory nor the $100,000 bonus. What he did get, however, was a feel for Dover Motor Speedway's one-mile track, where he'll drive again on Sunday for Kaulig Racing in the NASCAR Cup Series.
"Dinger" finished sixth, crowded out by a JR Motorsports swarm of four of the first five places. Josh Berry scored the victory, and Noah Gragson nailed down the final $100,000 payout in the Dash 4 Cash promotion. Allmendinger was one of the four drivers competing for the bonus.
Nevertheless, the day still qualified as a success for the 40-year-old from Los Gatos, California. Allmendinger has now finished in the top 10 in all 10 races this season. Gragson and two others are tied for second with seven top-10 showings.
Not surprising, Allmendinger is in command in the standings, outpointing Gragson and Ty Gibbs, 427-384.
Kaulig Racing is putting him to use this season
AJ Allmendinger has been in NASCAR since running a limited schedule of truck series races in 2006. He made a combined 33 starts in the three national series the following season, then went full-time in the Cup Series in 2008. When he lost his ride with JTG Daugherty after the 2018 season, his scorecard read one victory and 57 top-10 results in 371 races.
Allmendinger picked up five Xfinity assignments from Kaulig Racing in 2019, winning on the Charlotte Roval to buy himself another limited schedule and two more wins in 2020. He went full-time in 2021, scoring five more wins and finishing fourth in the standings.
Kaulig also put Allmendinger in a Cup Series car five times as the organization prepared to add a two-car program in the top NASCAR series in 2022. He scored Kaulig's first Cup Series victory on the Indianapolis road course. This season, Allmendinger is running all 33 Xfinity races and nearly half the Cup Series schedule.
"I was in here in 2019 and I thought I was done racing," he told the NASCAR on NBC Podcast, "and I'm back to 49, the most races I've ever done in my life."
The busy schedule has AJ Allmendinger feeling re-energized
AJ Allmendinger is a veteran of 464 races in the three national series, but 10 of his 13 victories have come in the past three-plus seasons with Kaulig Racing. Winning that much can make a guy look forward to showing up for work.
"I'm probably more passionate and even at times harder on myself now than I've ever been at the racetrack because I know there's opportunity to go win races and run up front and accomplish stuff," Allmendinger said on the podcast. "And it re-energized me at Kaulig Racing having those opportunities because there was a while I hadn't had those opportunities. So, I'm enjoying it."
The Xfinity races have gone exceptionally well, but Allmendinger hasn't been better than 20th in four Cup Series races, a situation likely to change once more road courses pop up on the schedule.
"This year's been good in certain ways and not great so far in others," he said, "but it's a lot of fun and I'm definitely excited to do more of it."
All stats courtesy of Racing Reference.