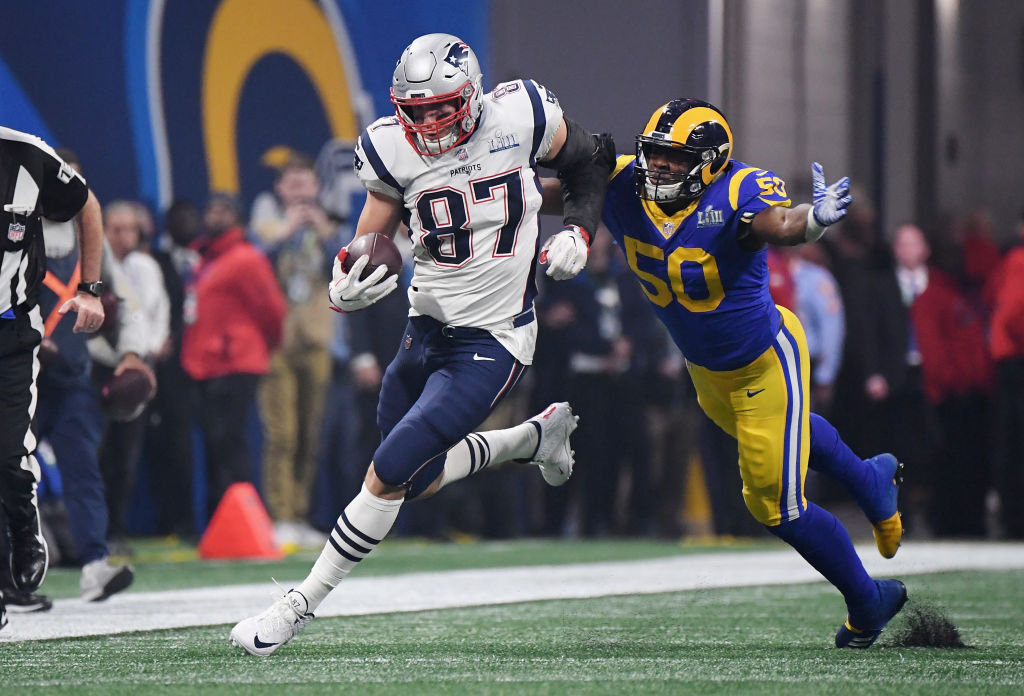 Rob Gronkowski Is Heading to the Super Bowl, but Not With the New England Patriots
Rob Gronkowski will be making a Super Bowl comeback this season, but the big tight end isn't rejoining the New England Patriots.
Whether you love his fun-loving personality and football talent or think he's a bit of a ham, Rob Gronkowski is definitely larger than life. While the tight end made his name with the New England Patriots, he hung up his helmet after the 2018 NFL season. Despite that retirement, he's kept flirting with the possibility of a return to action.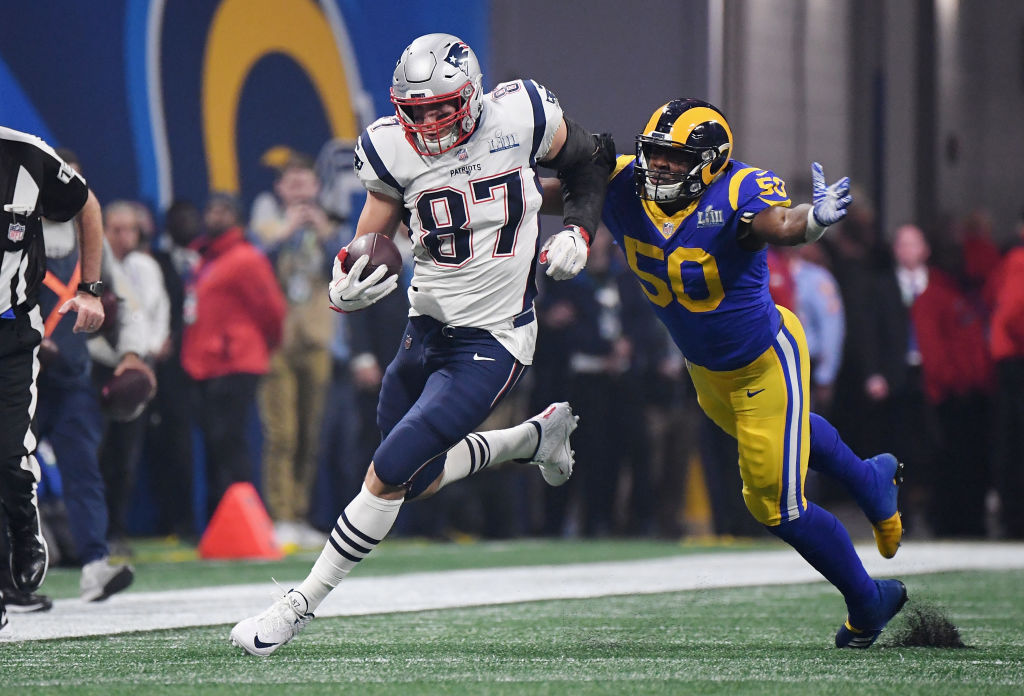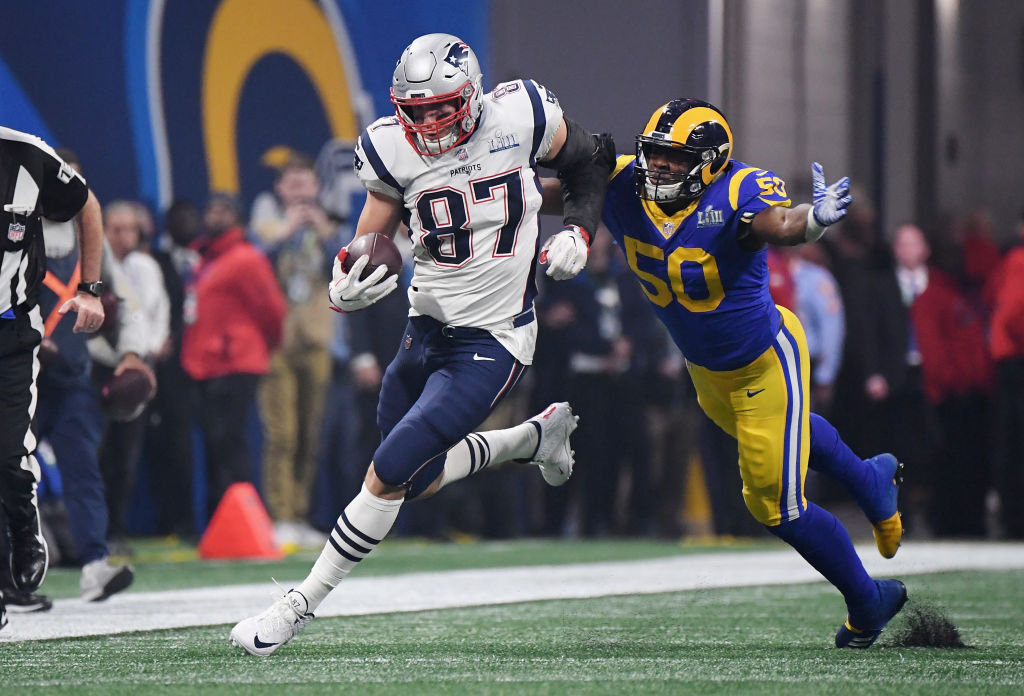 After Gronk teased a big announcement over the weekend, fans thought that he would be rejoining the Patriots. On Tuesday, however, he confirmed that he'll be heading to the Super Bowl, just without his former team.
Rob Gronkowski's time with the Patriots
Rob Gronkowski established himself as a dangerous, pass-catching tight end at the University of Arizona. After posting 75 receptions for 1,197 yards and 16 touchdowns in his first two seasons, a back injury knocked Gronk out of action. He missed his whole junior campaign, then declared for the NFL draft.
The New England Patriots selected the big tight end in the second round of the 2010 NFL draft and never looked back. Gronk quickly developed a rapport with Tom Brady, and his unique blend of size and athleticism made him the perfect fit for the modern NFL. While the pair would win three Super Bowls together, the situation was far from perfect.
Throughout his career, Gronkowski struggled with injuries. In addition to his college back injury, the tight end broke his forearm twice with the Patriots. He suffered a concussion and tore both his MCL and ACL on the same play in 2013, and battled through plenty of smaller injuries. Eventually, the physical toll was too great, and Gronk retired.
Gronk's busy retirement
Rob Gronkowski might have retired from the NFL, but he hasn't slowed down.
After trying out some CBD cream following a toe injury, the tight end partnered with Abacus Health Products. He also joined up with Fox, serving as an NFL analyst during Thursday Night Football. But, despite those new ventures, rumors keep swirling about a potential return to the gridiron.
While they were initially grounded in sound logic—the Patriots needed a tight end, and Gronk is still young enough to play if he feels up to it—the rumors quickly took on a life of their own. Tom Brady has spoken highly of Gronkowski but said he wouldn't lobby his former teammate to return to action. Gronk, himself, has also pushed the narrative, continually teasing that he could return, only to kick the can further down the road.
Don't call it a (New England Patriots) comeback
Over the weekend, Gronkowski took to Instagram to tease a major announcement. Given that the clock is ticking on the 2019 NFL season, many thought that he could be announcing his return to the New England Patriots.
While Gronk will be heading to the Super Bowl, he won't be going as a player. On Tuesday morning, he revealed that he would be hosting the "GRONK BEACH festival." No one doubts Gronkowski's ability to throw a good party, but it's a far cry from the NFL comeback that some fans were dreaming about.
While it's never easy to move on from a painful break-up, it's time for us all to accept reality. Rob Gronkowski isn't going to rejoin the Patriots. The sooner that we all drop the facade, the better.