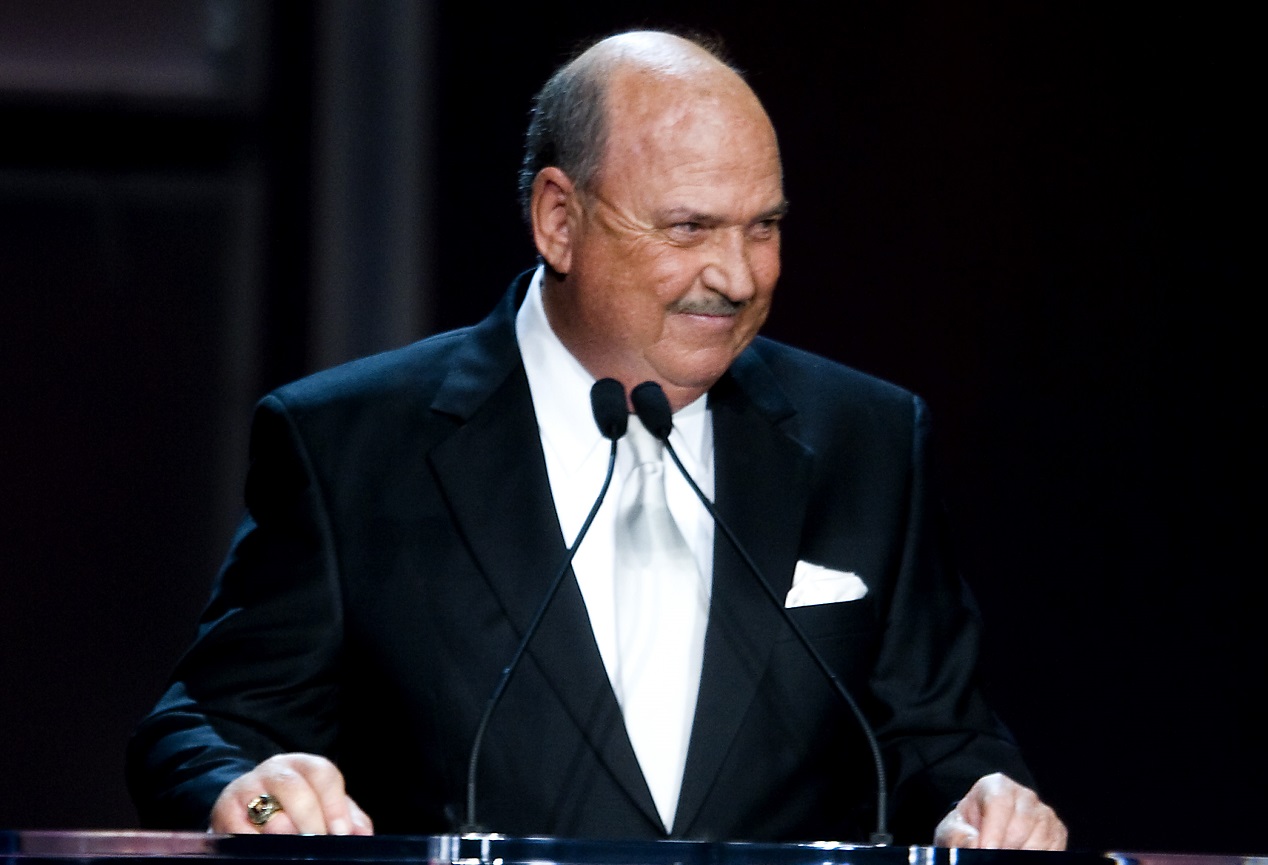 A Single Minnesota High School Produced Four WWE Hall of Famers and a Number of Other Pro Wrestling Legends
One small high school in Robbinsdale, Minnesota, produced four members of the WWE Hall of Fame and a number of other pro wrestling legends.
Every single member of the WWE Hall of Fame obviously has something in common as each man and woman that's been inducted since its inception in 1993 contributed in one way or another to the crazy world that is professional wrestling.
But a few inductees have even more in common than that as there are four members of the WWE Hall of Fame that attended the same high school in the small town of Robbinsdale, Minnesota, which is located just a few miles outside the heart of downtown Minneapolis.
Robbinsdale High School was first established in 1936 and officially closed its doors in 1983. Over the course of nearly five decades, only about 22,000 students walked the halls of the small-town school (even now, Robbinsdale is only home to about 15,000 people) so the chances of one little school producing as many pro wrestling legends as it did was pretty small.
But that's exactly what happened so let's take a look at some of the big names to come out of Robbinsdale High.
Verne Gagne was one of the most influential figures in pro wrestling history
Part of the class of 1943, Verne Gagne lettered in football, baseball, and wrestling at Robbinsdale High School and went on to win two NCAA wrestling titles at the University of Minnesota while also playing for the Golden Gophers' football team. He was actually drafted by the Chicago Bears in 1947 but left the team when owner George Halas told him that he had to choose between football and wrestling.
Gagne obviously chose wrestling and began his pro career in 1949. He went on to become one of the most influential wrestlers and promoters in history as his AWA promotion was one of the biggest promotions in the U.S. for decades before WWE put Gagne out of business. But at least they made it up to him by inducting him into the WWE Hall of Fame in 2006. Gagne's son, Greg, also attended Robbinsdale.
'Mean' Gene Okerlund is arguably the greatest announcer in WWE history
Easily one of the greatest announcers in professional wrestling history, "Mean" Gene Okerlund attended Robbinsdale High in the mid-1950s before studying broadcast journalism at the University of Nebraska. He returned to Minnesota in the '60s and worked in radio for a time before taking a job in Verne Gagne's AWA in 1970.
He spent 13 years in the promotion before jumping ship to Vince McMahon's WWE in 1983. Okerlund remained with the company until 1993, at which point he signed with WCW and stayed with the company until it was bought out by McMahon. "Mean" Gene re-signed with WWE after WCW closed its doors and remained with the company until 2018. He was inducted into the WWE Hall of Fame alongside Gagne in 2006.
'Mr. Perfect' Curt Hennig was a two-time WWE Intercontinental Champion
Part of the very famous class of 1976, Curt Hennig found himself in Robbinsdale due to the fact that his father, Larry "The Axe" Hennig, wrestled in the AWA for years. In 1980, Hennig joined the AWA himself and eventually became the AWA World Heavyweight Champion before making the jump to WWE, where he took on the "Mr. Perfect" moniker that fit him well…perfectly…as he was easily one of the greatest in-ring performers in pro wrestling history.
Hennig won the Intercontinental Championship on two occasions before leaving for WCW in 1997, where he was a member of the nWo. He returned to WWE for a time in 2002 but was fired following the infamous "Plane Ride from Hell." Hennig also spent a short time in TNA but passed away in February 2003 at the age of 44. He was posthumously inducted into the WWE Hall of Fame in 2007.
'Ravishing' Rick Rude once appeared for WWE and WCW on the same night
Also a member of the Robbinsdale High class of 1976, Richard Rood was childhood friends with Curt Hennig and began his own career as a professional wrestler in 1982. He worked in various promotions over the first five years of his career and did well for himself. But he became a true star as "Ravishing" Rick Rude when he joined WWE in 1987.
Managed by the great Bobby "The Brain" Heenan, Rude was one of the greatest heels in the history of the business and earned the biggest win of his career by defeating The Ultimate Warrior for the Intercontinental Championship at WrestleMania 5 in front of future fellow WWE Hall of Famer Donald Trump.
Rude jumped back and forth between WWE and WCW in the 1990s and actually once appeared on episodes of Monday Night RAW and Monday Nitro on the same night. Tragically, like Hennig, Rude died at an early age as he passed away in 1999 at the age of 40. He was posthumously inducted into the WWE Hall of Fame in 2017.
The Robbinsdale High class of 1976 also included Dean Peters, who worked in WWE under the names Brady Boone and Battle Kat, and Tom Zenk, who spent time in WWE, the AWA, WCW, and All Japan Pro Wrestling. The class of 1977 produced John Nord, better known as The Berzerker, and Steve Simpson, who made a name for himself as Nikita Koloff. Barry Darsow graduated from Robbinsdale the following year and later won WWE tag-team gold as Smash of Demolition.