The Tragic Death of WWE Hall of Famer 'Ravishing' Rick Rude
"Ravishing" Rick Rude may be one of the most underrated stars in the history of professional wrestling. Sure, he's a member of the WWE Hall of Fame and won titles in numerous promotions throughout his career. Still, his name often isn't mentioned in the majority of discussions involving the all-time greats, which it definitely should be.
Rude was one of the greatest heels in history, and perhaps he'd be discussed as one of the all-time greats had his career not been cut short by injury. He was a wrestler and performer that could truly do it all. While characters such as The Ultimate Warrior had charisma but no natural wrestling ability, Rick Rude had everything. He could work the microphone and then follow it up with a five-star match. Not everyone has that ability.
When his in-ring career was cut short, Rude transitioned to being a manager and unsurprisingly excelled in that role as well. Tragically, while training for a comeback to the ring, he died at the young age of 40, leaving many to wonder what might have been. Here's a look back on the life, career, and tragic death of WWE Hall of Famer "Ravishing" Rick Rude.
The early days of Rick Rude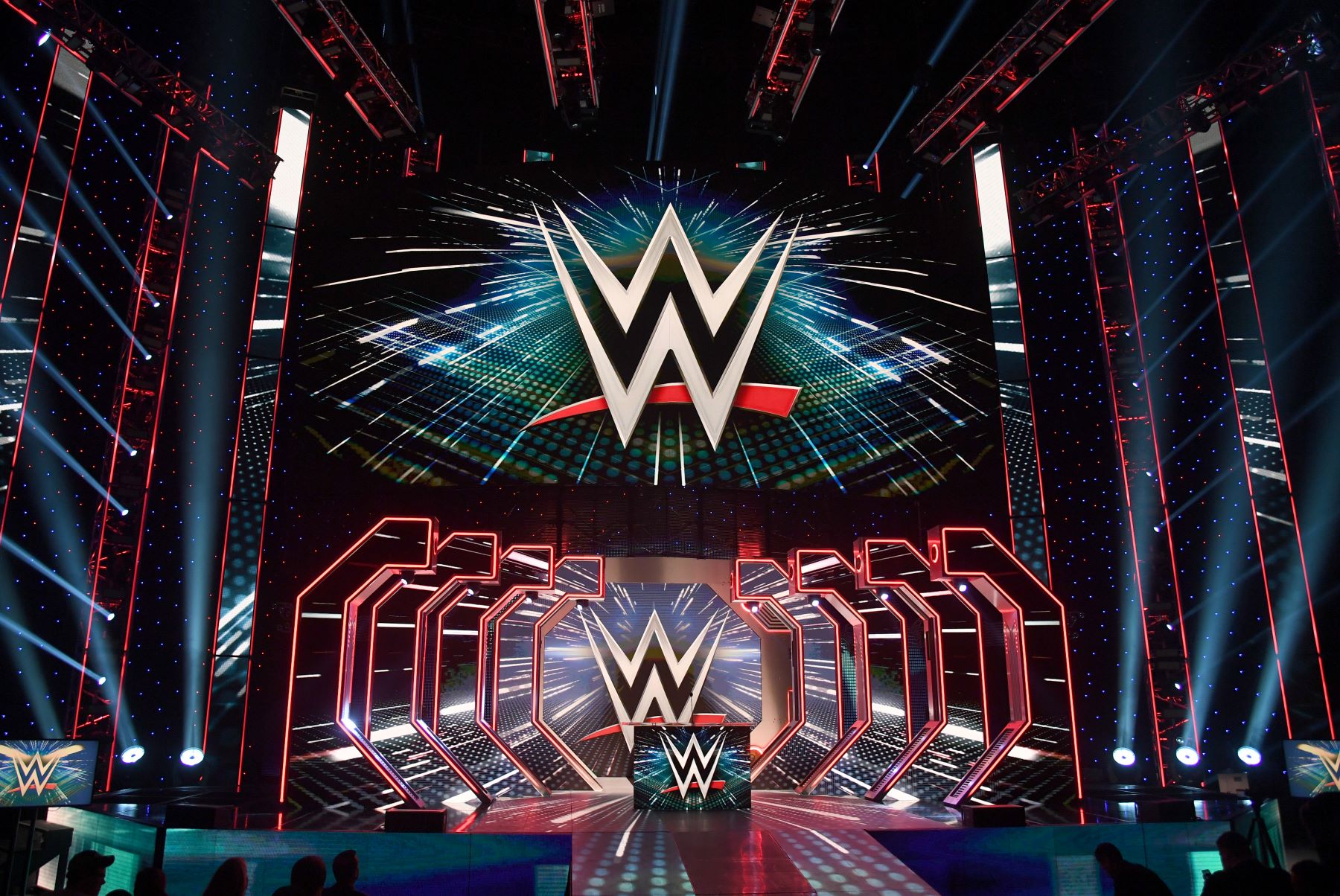 Born Richard Erwin Rood in St. Peter, Minnesota, in 1958, the man who would come to be known as "Ravishing" Rick Rude was one of the numerous pro wrestlers to come out of Robbinsdale High School, a list that included his good friend, "Mr. Perfect" Curt Hennig. Upon graduation, Rude obtained his degree in physical education at a small college in his home state but never used it. According to Bleacher Report, he began training with legendary wrestling teacher Eddie Sharkey in the early 1980s and never looked back.
Rude made his debut in Mid-Atlantic Championship Wrestling in 1982 and quickly became one of the hottest young stars in the business. Over the next few years, he spent time in promotions such as Georgia Championship Wrestling, the Continental Wrestling Association in Memphis, Tennessee, Jim Crockett Promotions, Championship Wrestling from Florida, and World Class Championship Wrestling, winning numerous titles before joining WWE in 1987, which at the time was named WWF (World Wrestling Federation).
'Ravishing' Rick Rude became a star in WWE
"Ravishing" Rick Rude made his WWF/WWE debut in the summer of 1987 and quickly became one of the company's top heels. It certainly didn't hurt that he was managed by Bobby "The Brain" Heenan, considered by many to be the greatest manager in pro wrestling history.
Rude's character was insanely arrogant, and he played the part so perfectly. He was seen as a ladies' man, but, in reality, he was a dedicated family man and husband. After marrying his wife Michelle in 1988, he wouldn't even take off his wedding ring during matches and just covered it up with tape. Still, the character was so well-performed and compelling that fans hated him, which means he was doing a fantastic job.
During his first run in World Wrestling Entertainment, Rick Rude engaged in legendary feuds with Jake "The Snake" Roberts and The Ultimate Warrior and defeated the latter at WrestleMania 5 to win the Intercontinental Championship, the lone title he would win in WWE. He challenged for the WWF Championship a few times but never won the belt. Rude later left WWF for the first time in 1991.
Rude bounced between WCW and WWF in the 1990s
Rick Rude joined WCW in Oct. 1991 and defeated Sting for the United States just a few weeks later. He held the belt for 378 days but was forced to vacate it after suffering a neck injury in Dec. 1992. Two years later, he had to forfeit the WCW International World Heavyweight Championship, a title he won three times, due to a back injury that ultimately ended his in-ring career. Rude retired and stayed away from pro wrestling for years.
After collecting on an insurance policy, Rude returned to the business in 1997 and spent a short time in Paul Heyman's ECW before returning to WWF. He aligned himself with Shawn Michaels, Triple H, and Chyna, and was one of the founding members of DX. However, as he was with the company on a "pay-per-appearance" basis, he wasn't locked into a contract and chose to jump ship to WCW following the events of the Montreal Screwjob.
On November 17, 1997, Rick Rude returned to WCW and appeared live on Monday Nitro, according to Pro Wrestling Stories. However, he also appeared on Monday Night Raw for WWE as that night's show had been taped the week before when Rude was still with the company. Rude became a member of the nWo (New World Order) and remained with WCW until March 1999.
Rick Rude passed away in 1999 at the age of 40
So, what killed "Ravishing" Rick Rude? Approximately a month after departing WCW, Rick Rude was found unconscious by his wife and was pronounced dead on April 20, 1999, at the age of 40 due to heart failure. An autopsy later revealed that he'd died due to an overdose of mixed medications. It was believed that at the time of Rick Rude's death, he was training for an in-ring comeback.
Rick Rude was posthumously inducted into the WWE Hall of Fame in 2017 by Ricky "The Dragon" Steamboat. In yet another tragedy, the year before he was inducted, Rude's youngest son, Cody, was killed in a motorcycle accident at the age of 19.