Roger Federer Won 5 U.S. Open Championships in Tennis but Still Worked as a Barista at Nike
The U.S. Open, the last grand slam event of the year, starts Monday in New York, but without some of the best tennis players ever. In a span of just two weeks, Roger Federer, Rafael Nadal, and Serena Williams withdrew. In the case of the men's draw, Novak Djokovic can continue the domination that has seen him, Nadal, and Federer account for 60 of the past 71 major titles.
Djokovic could capture his fourth U.S. Open, which would complete the 2021 grand slam. But will he serve coffee at Asics headquarters, the way Federer did at Nike?
Roger Federer rates among the all-time greats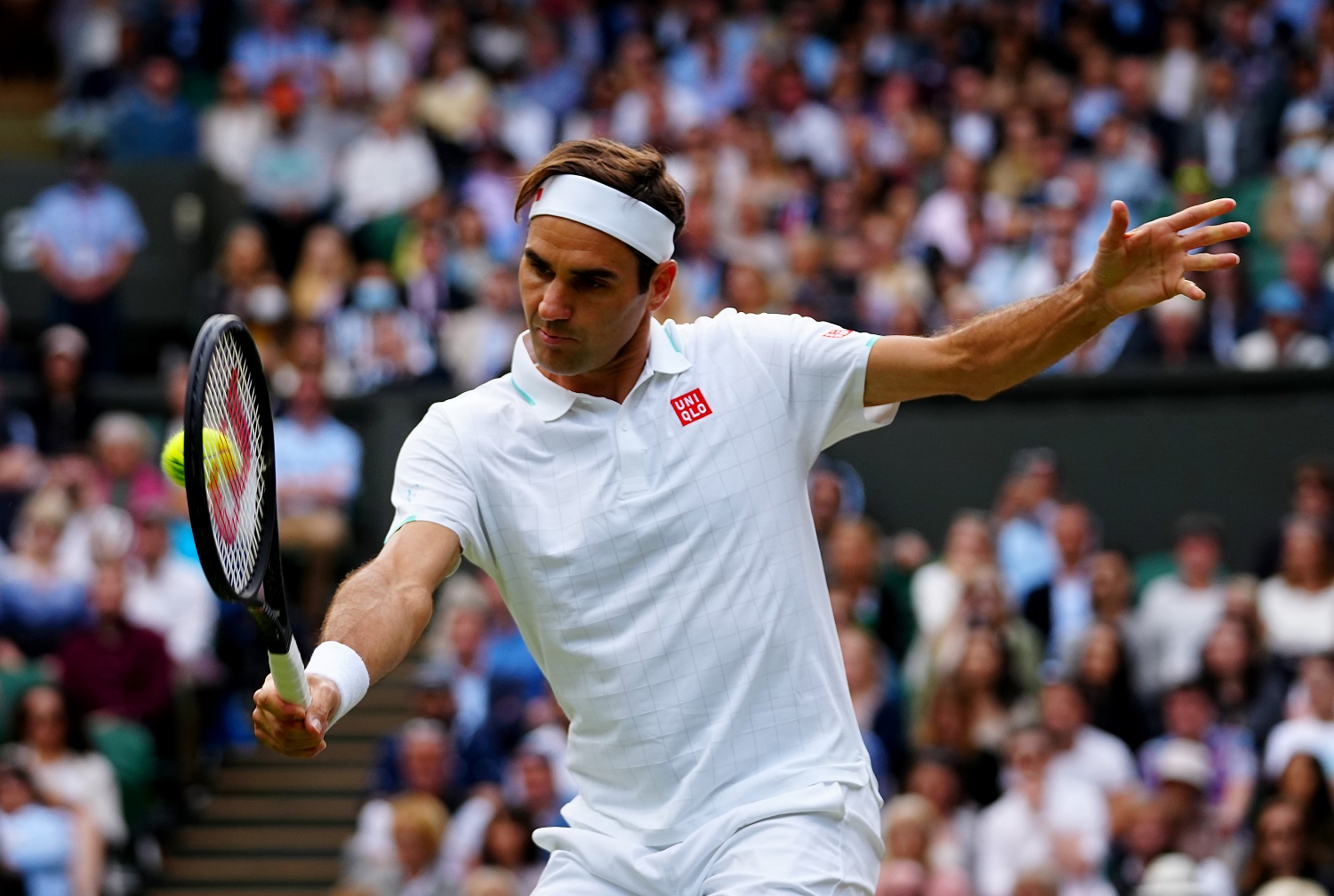 Federer stands tied with Nadal and Djokovic at 20 career championships in tennis' four majors. Federer won all of his from 2003-18, and Nadal's span from 2005-20. But Djokovic has won his 20 since 2011, when he came within two victories at the French Open of a grand slam, and time is on his side.
Federer, a 40-year-old native of Switzerland, made an amazing 18 of a possible 19 grand slam finals in a span beginning in 2005. He was only 27 years old when he eclipsed Pete Sampras' then-record 14 titles. His legacy also includes 237 consecutive weeks (and 310 overall) ranked at No. 1 in the world and 103 ATP singles championships.
One of Federer's trademarks has been his demeanor on the court, acknowledged with a record 13 Stefan Edberg Sportsmanship Awards.
Roger Federer's net worth comes with a sense of humor
As is the case with all his sport's biggest stars, the money Federer makes in endorsements dwarfs the prize money from tournaments. He is in the midst of a 10-year, $300 million deal with Uniqlo, a Japanese apparel company. His other deals include Rolex, Gillette, Credit Suisse, and Mercedes-Benz. He previously collaborated with Nike.
In 2020, Forbes placed Federer atop its list of the world's highest-paid athletes, making him the first tennis player to achieve the honor. That had more than a little to do with Federer's congeniality, both with fans and the people paying him.
Mike Nakajima, who worked in Nike's tennis division, told the New York Times about a visit Federer made to the company's Beaverton, Oregon, headquarters. As they left a building where Federer was testing shoes, he stopped Nakajima and said they had to go back to thank the people who helped him with the shoes.
"Now, what athlete does that?" Nakajima asked.
In another episode, Nike declared "Roger Federer Day" at its headquarters, where workers knew him well given his tennis success and business relationship with the company.
With the advertising team assembled to discuss a campaign, Federer surprised them by wheeling a cart around to serve coffee and doughnuts. Next, he sat behind the front desk at the gym to hand out towels. Finally, the man worth an estimated $450 million went to the cafeteria to work a shift as a cashier and barista.
"You think you could get Maria Sharapova to do that? No way," Nakajima said. "And Roger did that with a smile on his face, and then he played Wii tennis with anybody who wanted to play with him."
The tennis star is reaching the end of the line
The 2019 season saw Federer reach 100 tournament championships, 1,200 match victories, and his 12th Wimbledon final. Last season started strong with a trip to the Australian Open semifinals a year after falling in the fourth round, but little has broken his way since.
Shortly afterward, Federer came off the circuit for arthroscopic surgery on his right knee. The combination of recovery time and the onset of the COVID-19 pandemic shelved him. Additional surgery on the knee in June took the U.S. Open off the table, too.
Federer shut down his season with the goal of being ready for the 2021 Australian Open. Unfortunately, he announced before the tournament that he needed additional time.
After early losses at the Qatar Open and Geneva Open this year, Federer made it to the round of 16 at the French Open, only to withdraw because of new knee problems. Although Federer reached the Wimbledon quarterfinals, he lost to Hubert Hurkacz, 6-3, 7-6 (4), 6-0. He hadn't lost a set at love since playing Nadal at the 2008 French Open.
Federer announced on Aug. 15 that he underwent another operation on the knee and that he wouldn't play again before 2022.
The combination of his age and the ongoing knee problems creates the possibility that even making it to another major final might be out of the question.
Like Sportscasting on Facebook. Follow us on Twitter @sportscasting19.