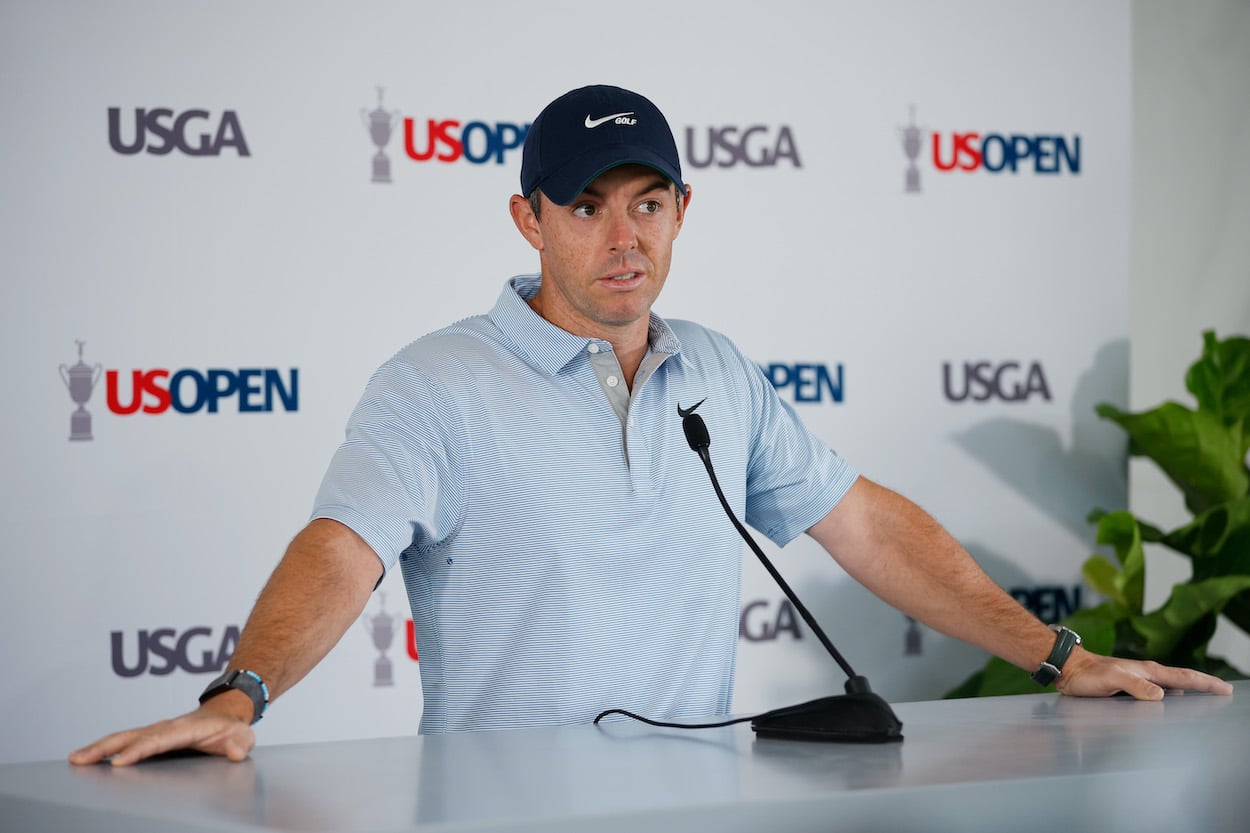 Rory McIlroy Eases up on Phil Mickelson While Ripping Younger LIV Golf Defectors for 'Taking the Easy Way Out'
Rory McIlroy is making his opinions quite clear about LIV Golf.
Rory McIlroy is one of the hottest golfers on planet earth right now. He enters the 2022 U.S. Open as the betting favorite to win his first major championship since 2014, and that should be the center of conversation in Brookline, Mass. this weekend.
Only, it isn't.
On Tuesday, McIlroy was one of many players who stepped up to the podium at The Country Club and was forced to answer a litany of questions about LIV Golf. Being one of the harshest critics of the Saudi-backed league, the Northern Irishman came out strongly against the younger PGA Tour deserters, saying they're "taking the easy way out."
Rory McIlroy rips younger LIV Golf players for "taking the easy way out"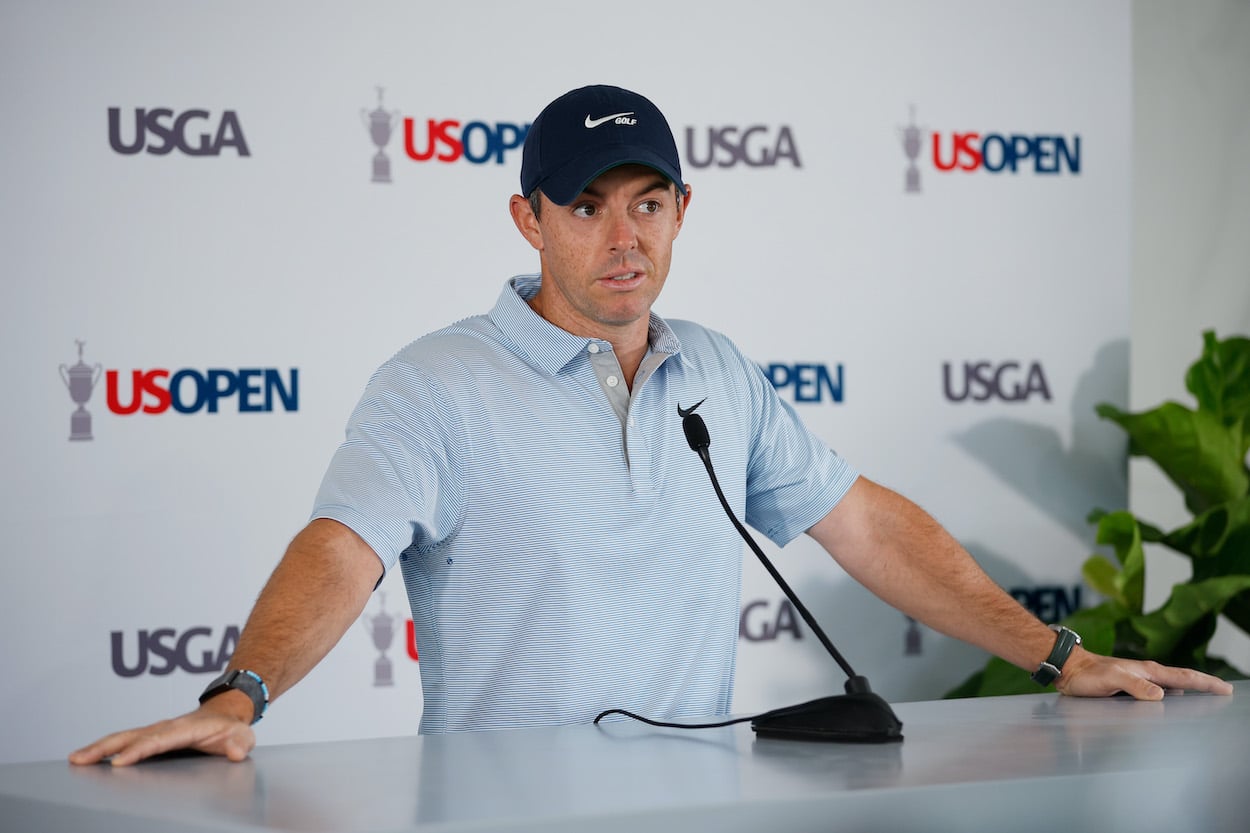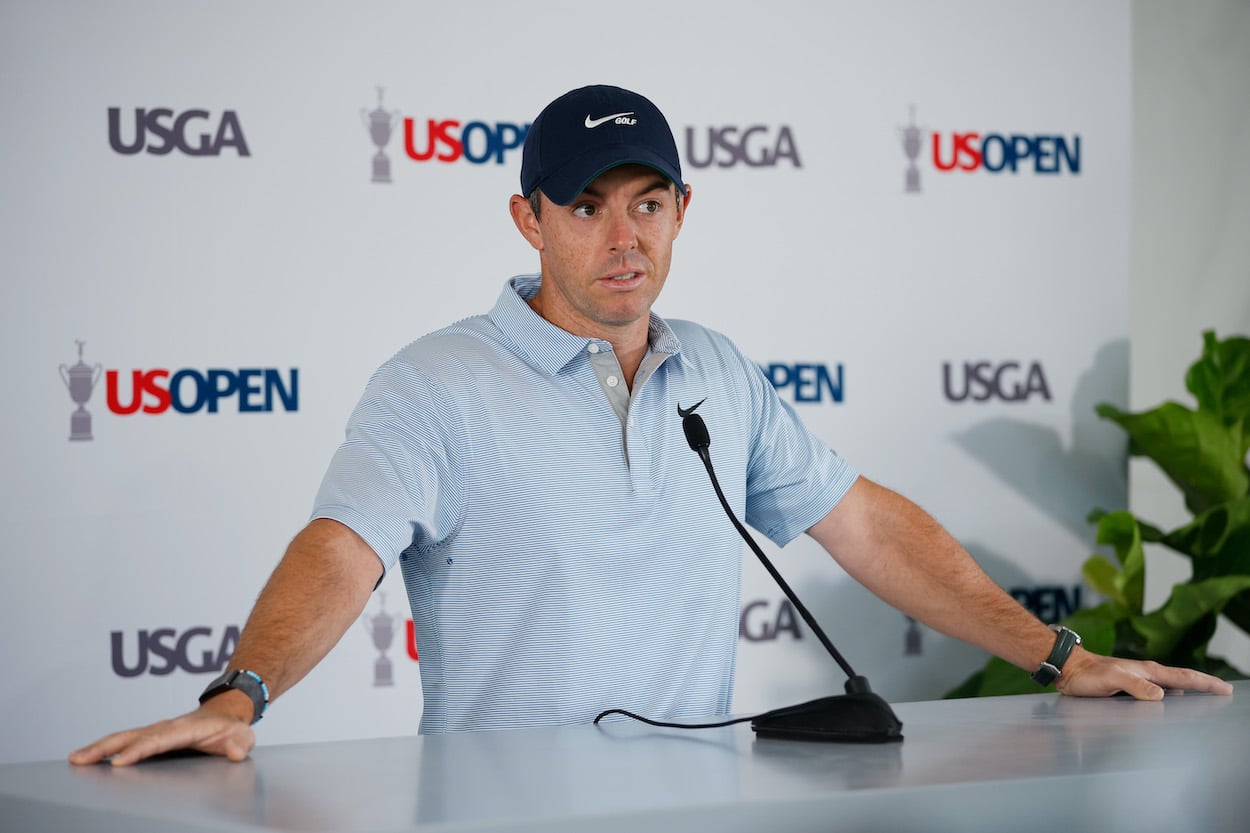 The PGA Tour has been split in two over the past few months. On one side, you have the loyal golfers who care more about tradition and legacy than they do about blank checks. And on the other, you'll find those who want to provide for themselves and their families no matter where the money comes from. With contracts over $100 million and weekly purses exceeding $20 million, it's hard to blame them.
This dynamic has dominated the headlines ahead of this weekend's U.S. Open, as the LIV Golf defectors will once again mesh with the PGA Tour loyalists at The Country Club at Brookline.
When faced with a barrage of questions about LIV Golf on Tuesday, McIlroy expressed confusion about why younger players like Dustin Johnson and Talor Gooch would take the money when they still have the talent to win on the PGA Tour.
"I understand. Yes, because a lot of these guys are in their late 40s. In Phil's case, early 50s," McIlroy said, per ESPN. "Yeah, I think everyone in this room would say to themselves that their best days are behind them. That's why I don't understand for the guys that are a similar age to me going because I would like to believe that my best days are still ahead of me, and I think theirs are, too. So that's where it feels like you're taking the easy way out."
But what about Mickelson?
McIlroy eases up on Phil Mickelson, but he's still disappointed in the path he's chosen
McIlroy was one of the first to trash Mickelson for his Saudi comments in February, calling them "naive, selfish, egotistical, ignorant." After giving himself time to reflect on Mickelson's decision, McIlroy has eased up on the golf legend.
"He won a major championship 13 months ago, probably one of the crowning achievements of his career and one of the most impressive achievements in the history of the game of golf. As a golfer, I have the utmost respect for Phil," McIlroy said. "I've been disappointed with how he went about what he has done, but I think he has come back and shown some remorse about how he has handled some things, so I think he has learned from that.
"Who am I to sit up here and give Phil a lesson on how to do things? He has had a wonderful career. He is his own man. He is a great addition to the field this week. Am I disappointed he has taken the route that he has taken? I am, but I still respect him tremendously."
Is there any way we can get a McIlroy-Mickelson final pairing on U.S. Open Sunday? The golf world needs it.
Like Sportscasting on Facebook. Follow us on Twitter @sportscasting19.