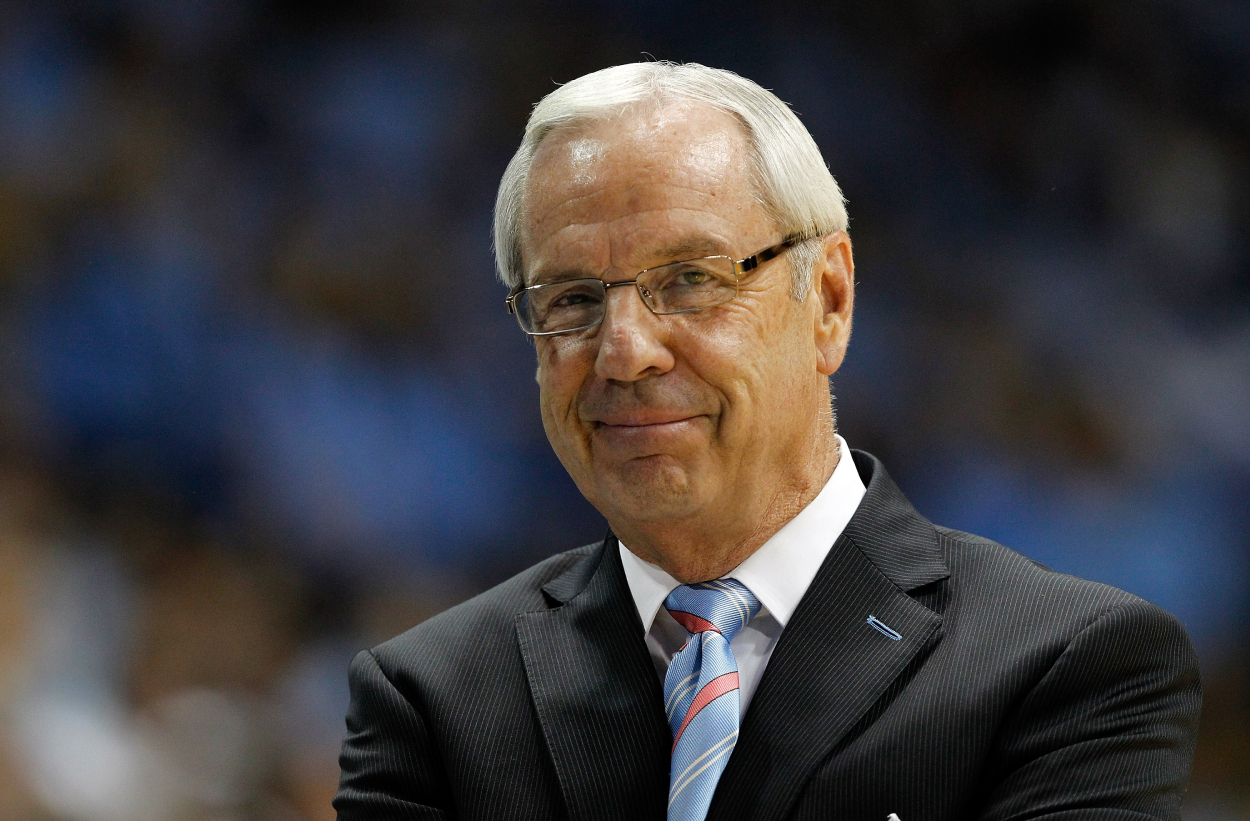 Roy Williams Delivers Epic Message Ahead of Duke-UNC Final Four Matchup
Roy Williams had tremendous success with the North Carolina Tar Heels, and the retired coach recently had an epic message ahead of UNC's Final Four matchup with rival Duke.
It's the biggest college basketball game in recent memory. The most heated rivalry in the sport will add a new chapter to it, but in the Men's NCAA Tournament. This weekend, the Duke Blue Devils and North Carolina Tar Heels will face off in the Final Four.
The matchup, though, looks slightly different this year. While head coach Mike Krzyzewski is still leading Duke (possibly for the last time), North Carolina no longer has Roy Williams. Instead, Hubert Davis has been calling the shots during the eighth-seeded Tar Heels' miraculous tournament run.
But what does Williams think about this upcoming game? He has a simple message.
North Carolina has a chance to send Coach K home one last time
If you haven't watched college basketball this season, you may not know about the Coach K farewell tour.
Or maybe you still do; it has been all over our TVs for the last few months.
And in Krzyzewski's last-ever home game at Cameron Indoor Stadium, his bitter rival, North Carolina, rained on his parade. Despite Duke being the heavy favorite, the Tar Heels shocked the world, winning 94-81 in front of a massive regular-season crowd and 96 former Blue Devils players. The victory evened the season series between the schools and boosted UNC's tournament resume. It also gave North Carolina fans bragging rights for what could be years to come.
But will Duke get its revenge in the Final Four, the first-ever tournament meeting between the programs? It's possible. Roy Williams, though, doesn't want his Tar Heels focusing on who is coaching.
Roy Williams had a simple message ahead of North Carolina's Final Four matchup with Duke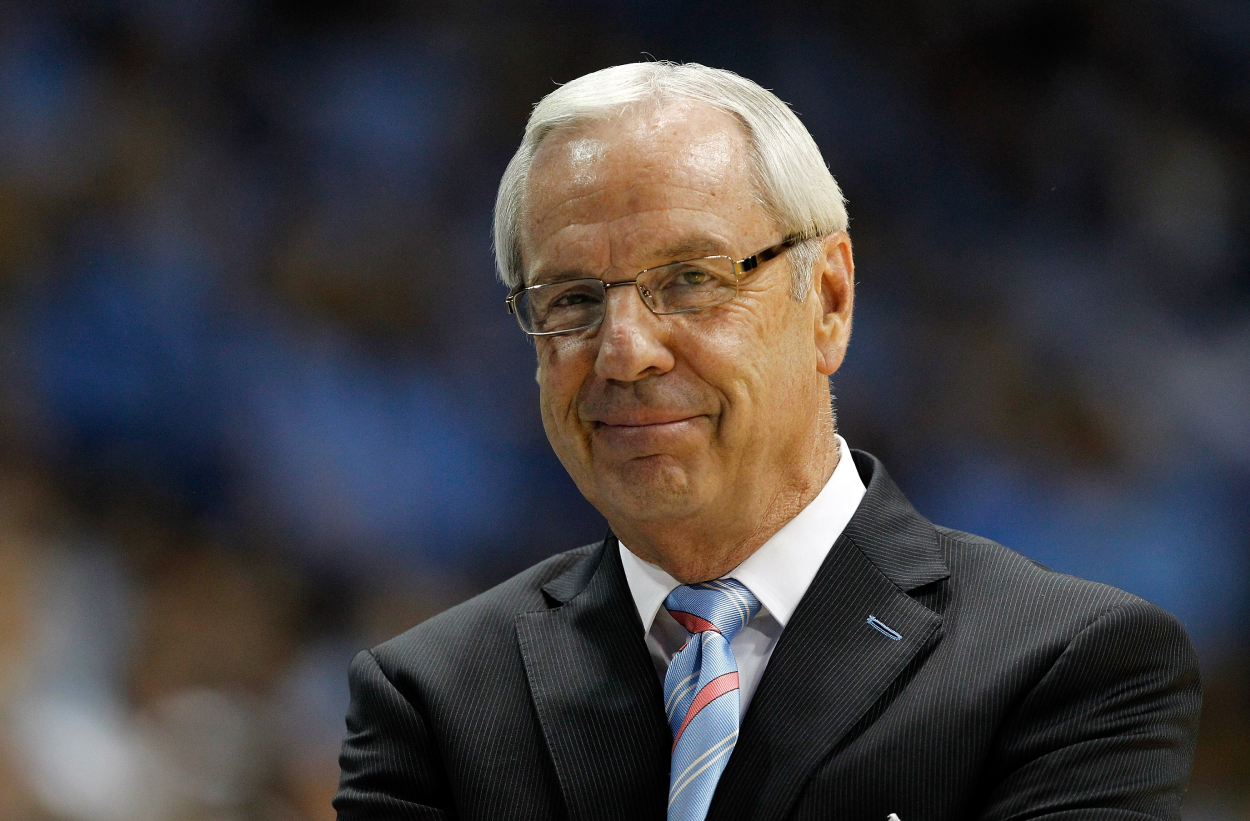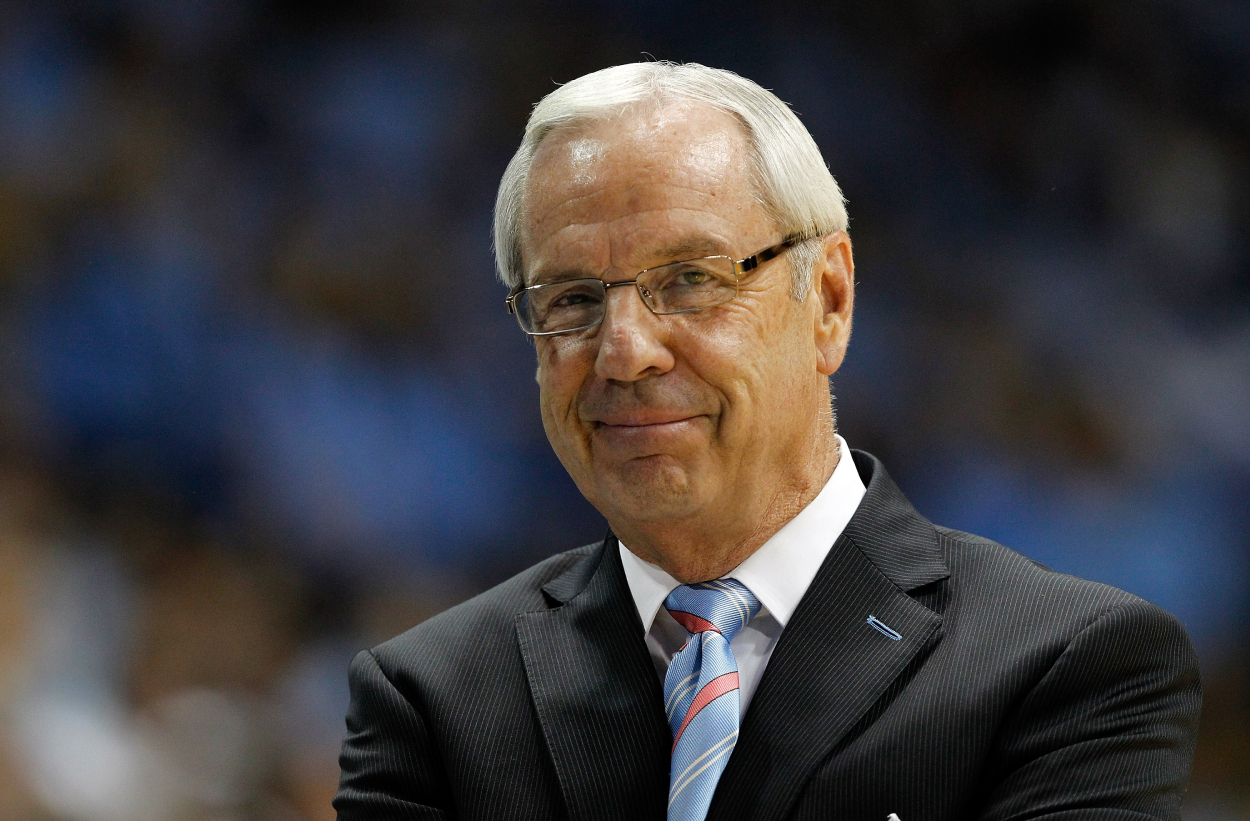 When North Carolina beat Duke at Cameron Indoor, it was Mike Krzyzewski's final home game. A win this weekend would make it his last game ever.
Coach K is one of the greatest to ever do it. He has won the second-most national championships (five) and is No. 1 in wins with 1,202. Krzyzewski also has the most appearances in the Final Four with 13.
So, a Duke loss would end a truly legendary career.
However, Roy Williams still thinks this upcoming game will be more normal than the one the teams played in at the end the regular season.
"I think it's a heck of a lot more normal than the last game was over at Cameron," Williams said on the March 29 episode of Packer and Durham. "That was the one that was the event."
The Tar Heels legend thinks this game is just simply the Final Four instead of an unordinary spectacle.
"I think this is Final Four, and you can forget about who's coaching, who's leaving coaching, who use to coach, who was the coach 500 years ago; play the freaking game," Williams said. "So, to me, this one's more normal. … Bottom line is, it's a big-time game."
Williams, the three-time national champion at UNC, added that he thinks this matchup will be about the game, not Coach K.
"The last game in Cameron was about Mike, but I think this is going to be about the game," he added.
So, since it's about the game, how will the teams match up?
How do Duke and UNC match up with each other?
Duke and North Carolina's Final Four matchup will be a game between two of the hottest teams in the country. Both squads have been remarkable throughout the tournament so far.
For UNC, it has relied on multiple stars to carry it to wins. Brady Manek led it with 28 points in its first tourney win over Marquette, while R.J. Davis scored 30 in the Round of 32 against Baylor. Caleb Love then dropped 30 in the Sweet 16 contest against UCLA before Armando Bacot had 20 points and 22 rebounds in the team's Elite Eight win over St. Peter's.
The Blue Devils, on the other hand, have relied on stellar play from potential lottery pick Paolo Banchero. After his 17-point, 10-rebound performance in the tourney-opener, he had 19 and seven in the Round of 32, 22 and four in the Sweet 16, and 16 and seven in the Elite Eight.
It's unlikely that the outcome will be similar to the regular-season games between these schools; both squads won by double-digits and are now playing much better. So, we could have a game for the ages between two of the most storied programs in college basketball.
Whether it will be Coach K's final game or not, Saturday's matchup could be a monumental event.
Stats courtesy of ESPN