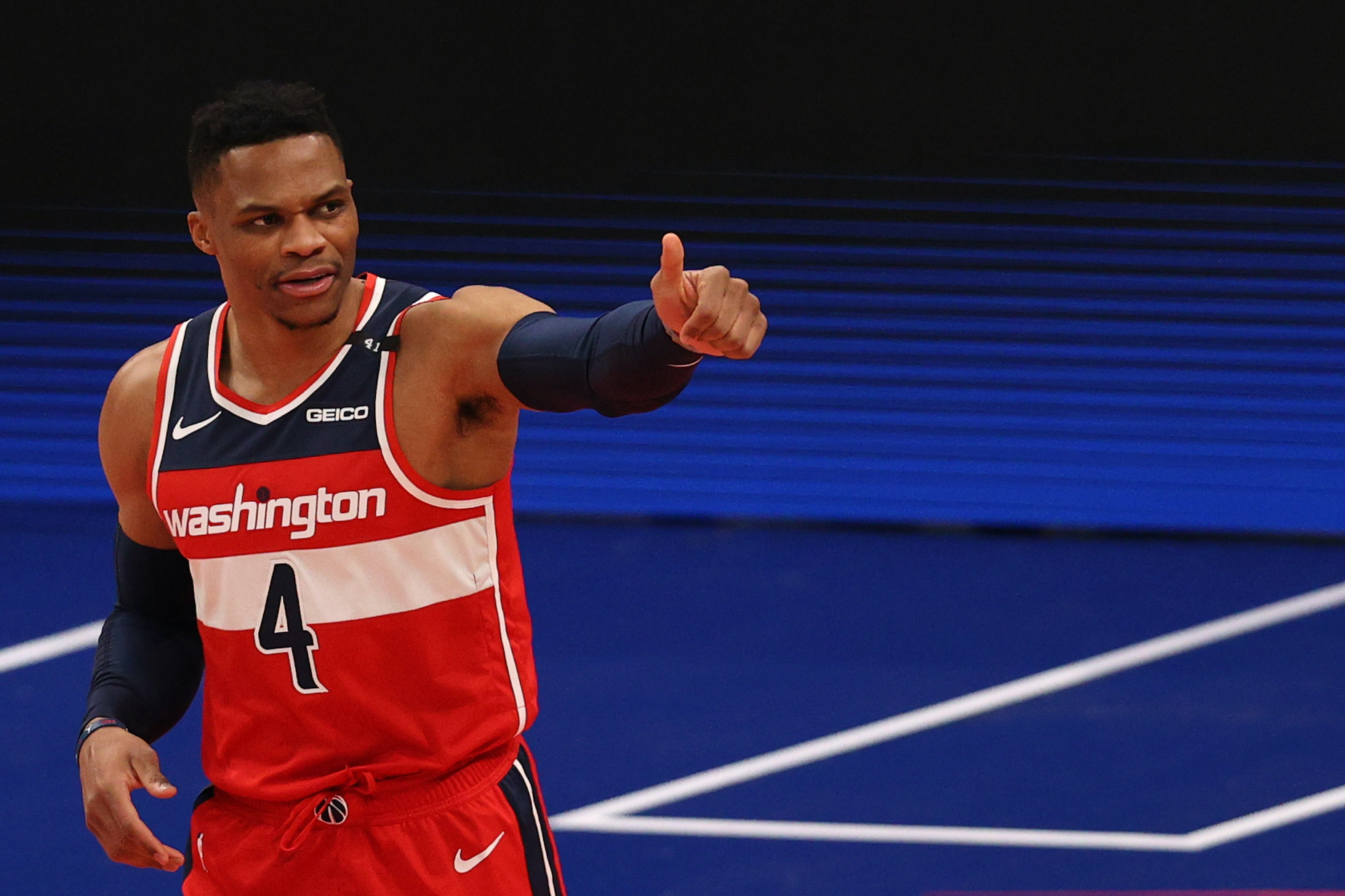 Russell Westbrook Using His $170 Million Net Worth to Take a Page out of LeBron James' Playbook
Russell Westbrook's net worth is almost as impressive as his scoring touch. Now, he's using that fortune to take a page out of LeBron James' playbook.
Whether you think he's a bad teammate or not, Russell Westbrook is undeniably a pretty talented basketball player. That reality has helped him make plenty of money over the years and build up a massive, $170 million net worth. That cash, however, isn't simply sitting in the Washington Wizards guard's bank account.
While Russell Westbrook has used his money to do "the right thing" before, he's taking things even further in 2021. The Wizards star is not pulling a page from LeBron James' playbook and opening schools in his hometown.
Russell Westbrook shines as one of the NBA's purest scorers
As the old cliche says, defense (in theory) wins championships. Russell Westbrook, however, does his best work at the opposite end of the floor.
While Westbrook wasn't much of an athlete in high school, he buckled down after the tragic death of his friend, Khelcey Barrs. The guard showed enough talent to earn a scholarship to UCLA; after coming off the bench as a freshman, he took a leap forward during his sophomore campaign.
Westbrook then entered the 2008 NBA draft and joined the then-Seattle SuperSonics as the fourth-overall pick. The team promptly moved to Oklahoma City, but, regardless of where he was playing, the guard proved to be a true talent.
While he's moved around a bit since then, Westbrook has grown into one of the NBA's most explosive scorers. The guard averaged a triple-double for the entire season on three separate occasions and can easily shoulder a team's scoring load on his own.
Russell Westbrook's net worth is just as impressive as his offensive talents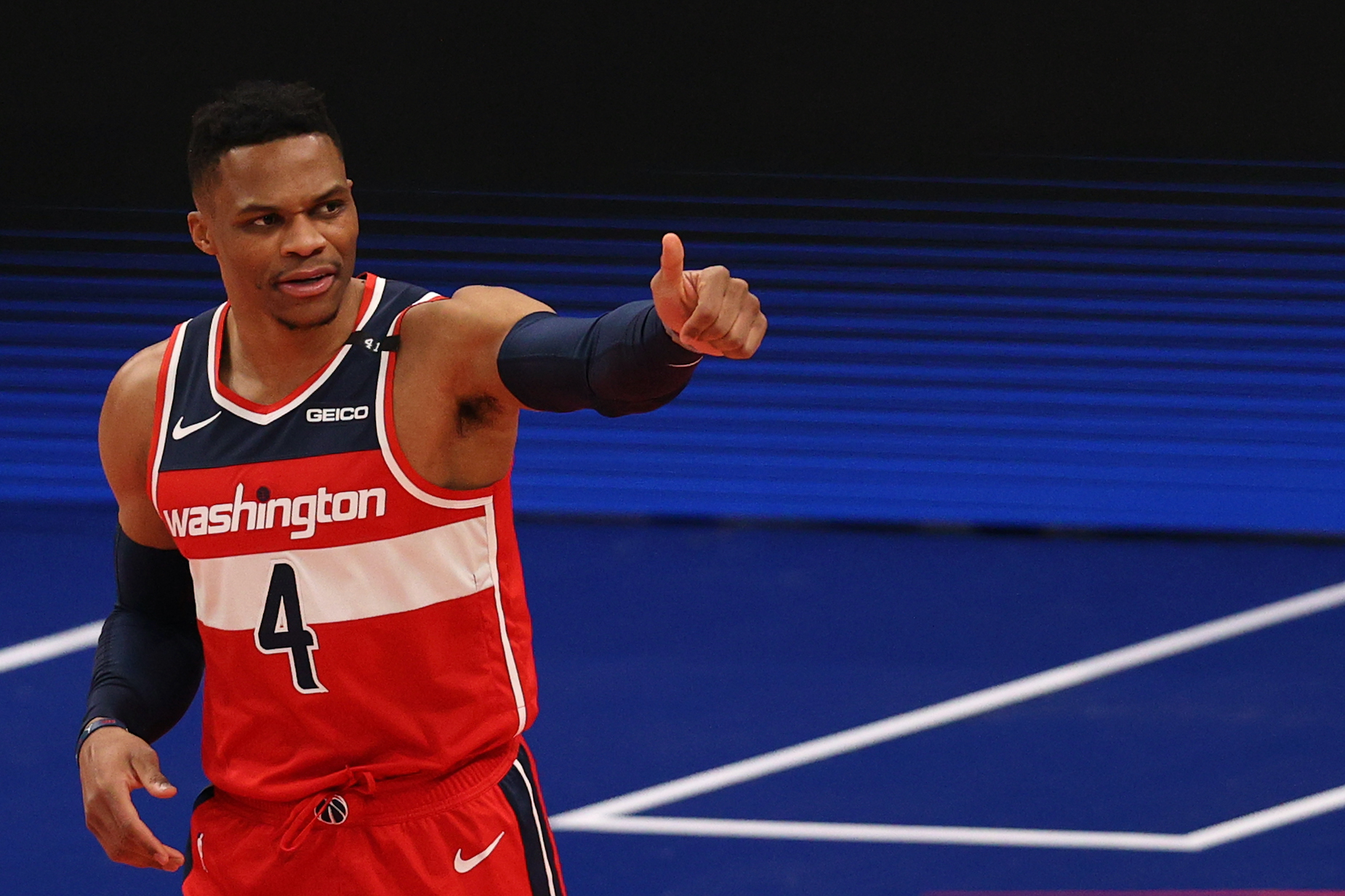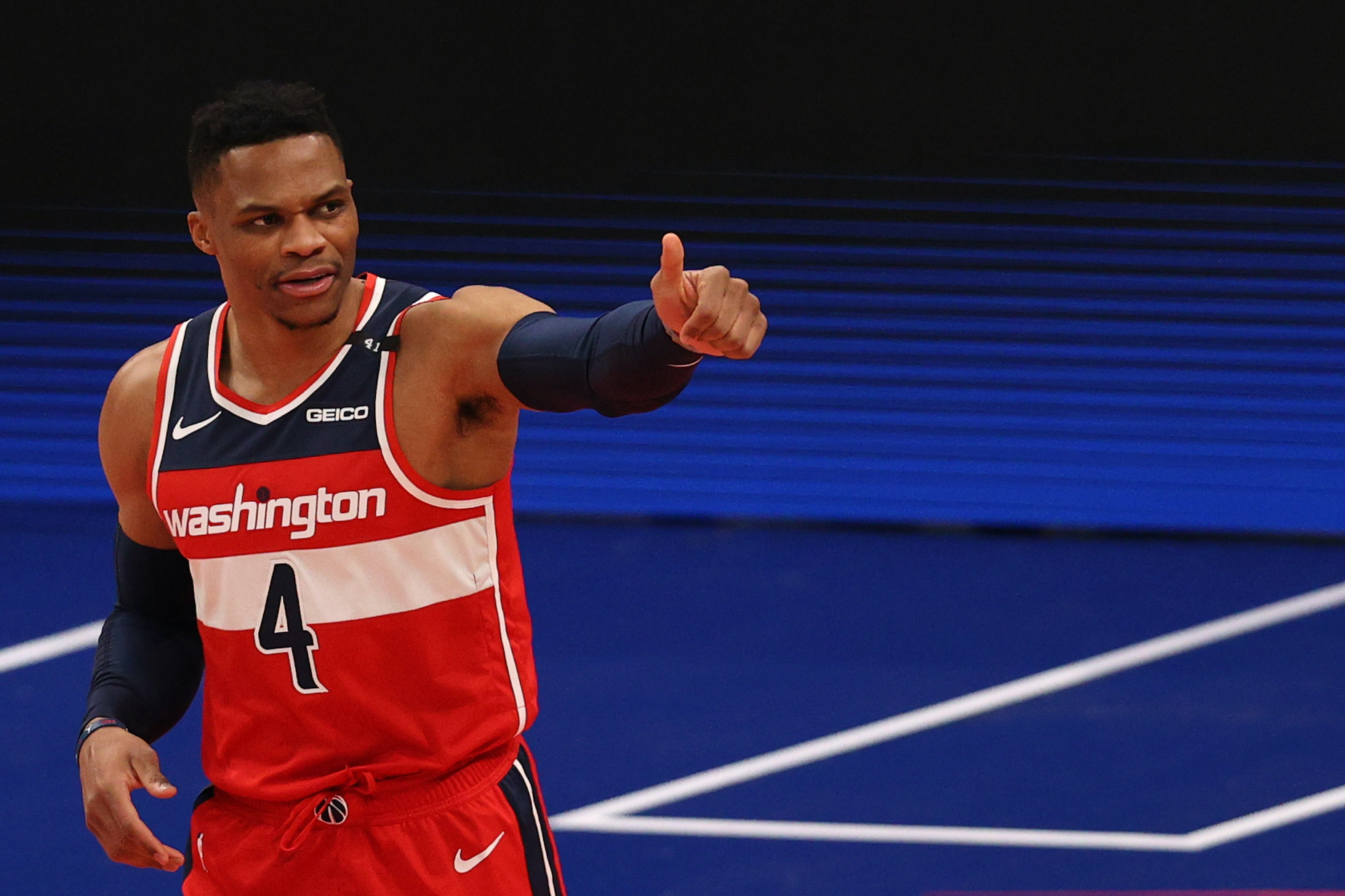 In the modern NBA, star power is directly tied to a team's chances of success. That reality, for better or worse, has helped inflate Russell Westbrook's net worth.
As the fourth-overall pick in the 2008 NBA draft, Westbrook's always been able to command a sizable salary. Based on Sportrac's data, he earned just over $16 million across the four years of his rookie contract. After that, the guard inked a five-year, $78.5 million extension which was, in turn, followed by an $85.5 million deal.
In September 2017, Westbrook took things to the next level, signing another five-year deal worth $206 million. Although the guard has since moved to Washington, D.C., he's still earning more than $40 million per season thanks to that contract.
As you might imagine from those salary numbers, Russell Westbrook's net worth is also pretty impressive. According to CelebrityNetWorth, the guard's fortune clocks in at an estimated $170 million.
Taking a page out of LeBron James' playbook and opening some schools
When you hear about professional athletes earning millions of dollars, it's easy to imagine them using their fortune on things like cars and mansions. Russell Westbrook, however, is using his net worth to take a page out of LeBron James' playbook.
Like many other athletes, James has his own foundation; the LeBron James Family Foundation, in turn, supports the I Promise School in Akron, Ohio. Now, Russell Westbrook will be following a similar course of action in his own hometown.
"The Washington Wizards player, 32, has teamed up with L.A. Promise Fund to launch the Russell Westbrook Why Not? Academy, consisting of a middle school and a high school in Los Angeles," People explained.
"I've realized through the work with my [Why Not? Foundation] how often schools in underserved communities lack the resources and funding needed to support their students," Westbrook explained in a statement provided to People. "I not only want to inspire and empower these students but I want to help provide the essential and necessary resources to set them up for success beyond the classroom."
Thanks to his ability to score with incredible ease, Russell Westbrook has piled up an incredible net worth. Using that money to help kids in his hometown seems like a slam dunk.