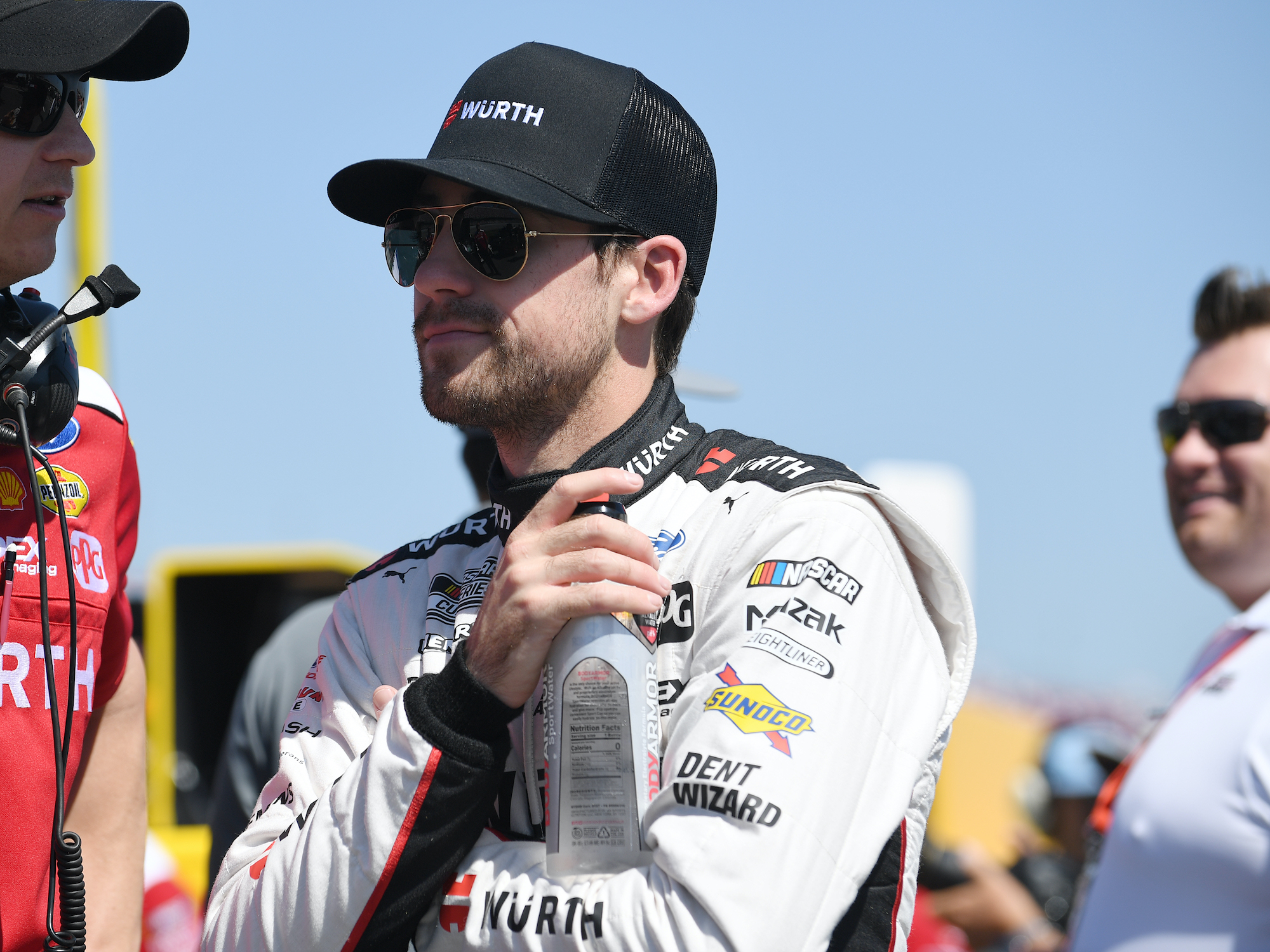 Ryan Blaney Put in Awkward Spot on Live Television and Uncomfortably Comments on Kyle Busch's Future at Joe Gibbs Racing
Ryan Blaney appeared on NASCAR Race Hub this week, faced a tough question about Kyle Busch's future, and uncomfortably answered.
Ryan Blaney has proven in the last year when his racing career is over, he's got a future in broadcasting. He's been a regular working with Fox on its NASCAR Xfinity Series coverage and as a guest on NASCAR Race Hub. 
This week, the Team Penske driver found himself in an awkward position on the nightly news show when asked to give his thoughts on Kyle Busch's recent comments about his future with Joe Gibbs Racing. The 28-year-old, clearly uncomfortable, navigated the question as if weaving his way through a 10-car pileup on the final lap at Talladega.   
Kyle Busch offers surprising comments about his future at Joe Gibbs Racing 
Last weekend at Talladega while meeting with the media, Kyle Busch surprised everyone with his response when talking about his future with Joe Gibbs Racing and whether he was getting antsy since he had lost M&M's as a primary sponsor and there hadn't been an announcement of a new partner for the two-time champion.
"I'm not getting antsy about it. If it happens, it happens. If it don't, it don't. Goodbye," Busch abruptly answered. 
"So goodbye is an option?" the AP's Jenna Fryer asked.
"Ask Joe Gibbs," the driver responded.
The exchange continued with other reporters peppering him with more questions, including one where he again suggested asking the team owner and three-time Super Bowl-winning coach for the answer. 
Ryan Blaney awkwardly offers his thoughts on Busch's situation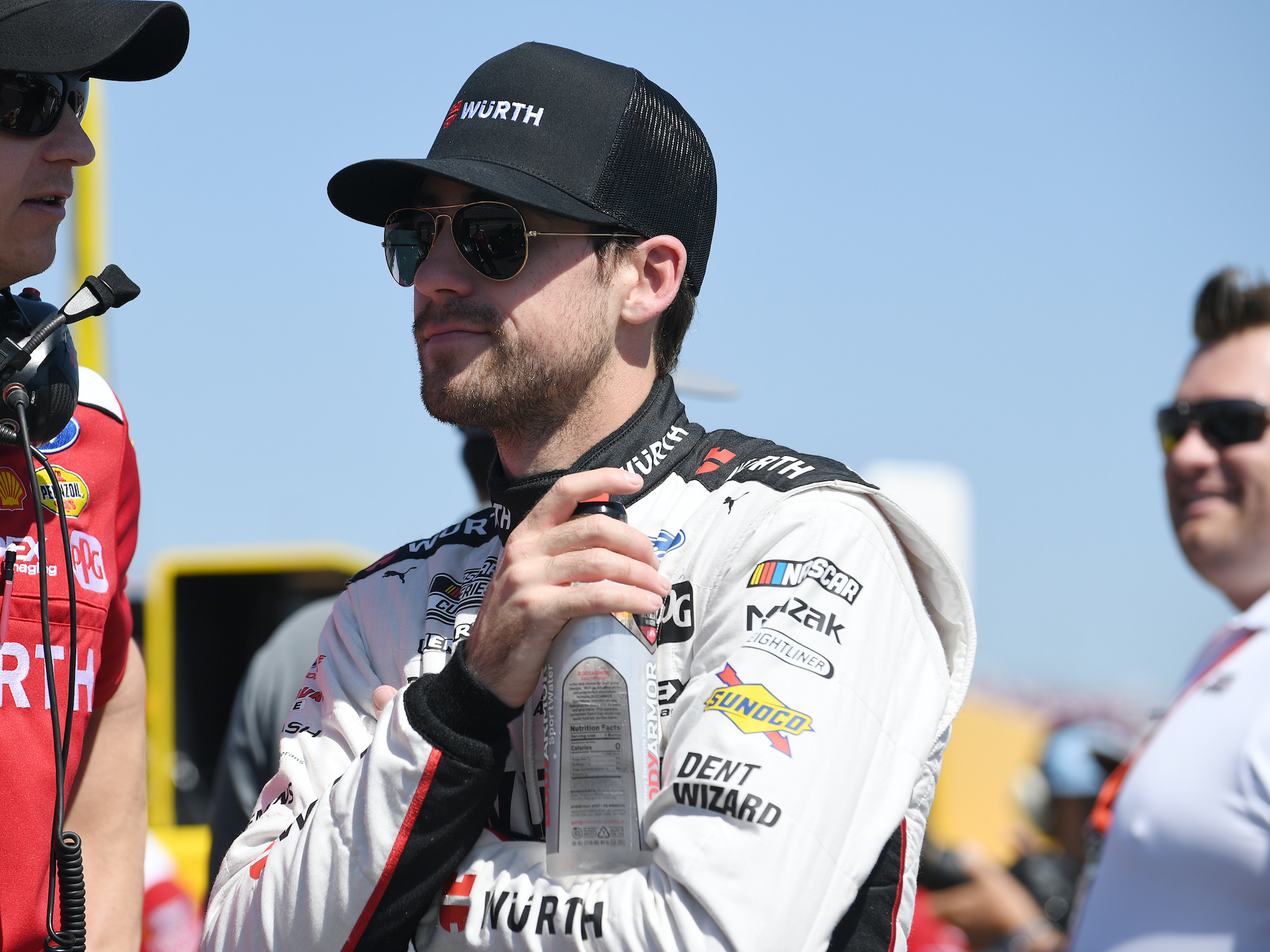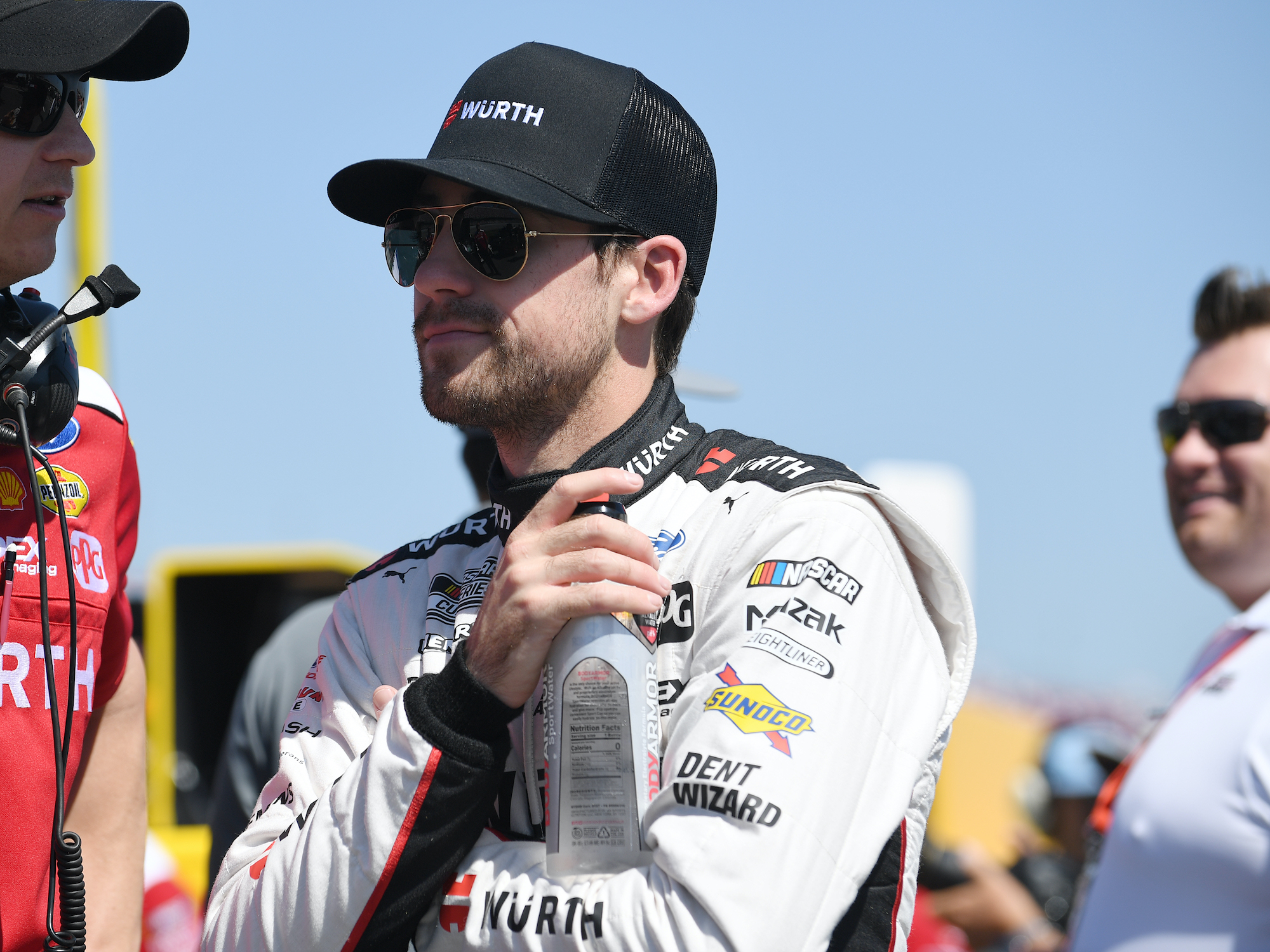 During the Wednesday episode of NASCAR Race Hub, Ryan Blaney appeared as a guest on the show, where he's already made multiple appearances this season. After the show host, Shannon Spake, posed the question about Busch's future and Regan Smith answered, it was the driver of the No. 12's turn to respond. 
"You never know how things are going, right. Me, I mean, personally, I don't dig into that stuff. I mean that is you guy's job," Blaney said smiling, followed by a big laugh from him and the two others sitting at the desk. "Hey, I'm just a guest on this show guys. OK, Kyle. It's unfortunate that M&M's announced that they were leaving. They've been with Kyle for years and years and been a huge part of that team. 
"Listen, at the end of the day, Kyle Busch is probably one of the best race car drivers we've ever seen in the sport and he's won so many races across all three series. Whether it's staying at JGR or going somewhere else, he's going to be a threat no matter where he goes. Or, he could just be playing with us and they already got it done and he's just acting like — you never know."
Ryan Blaney is regular on Fox's NASCAR coverage
To Blaney's credit, he managed the question masterfully, which should be no surprise to those who've watched his work with Fox in the broadcast booth and on the show the past couple of years. 
He's shown that he can provide insightful commentary about what's happening on the track and do it with a good sense of timing and sense of humor when appropriate. He conveys that he's genuinely having a good time. 
At just 28 with seven Cup Series wins already on his resume, Blaney has years before he retires from racing. And when he does, he's already proven that he's more than capable in front of the camera, and his latest appearance on Race Hub showed he's not afraid to answer the tough questions.  
Like Sportscasting on Facebook. Follow us on Twitter @sportscasting19.