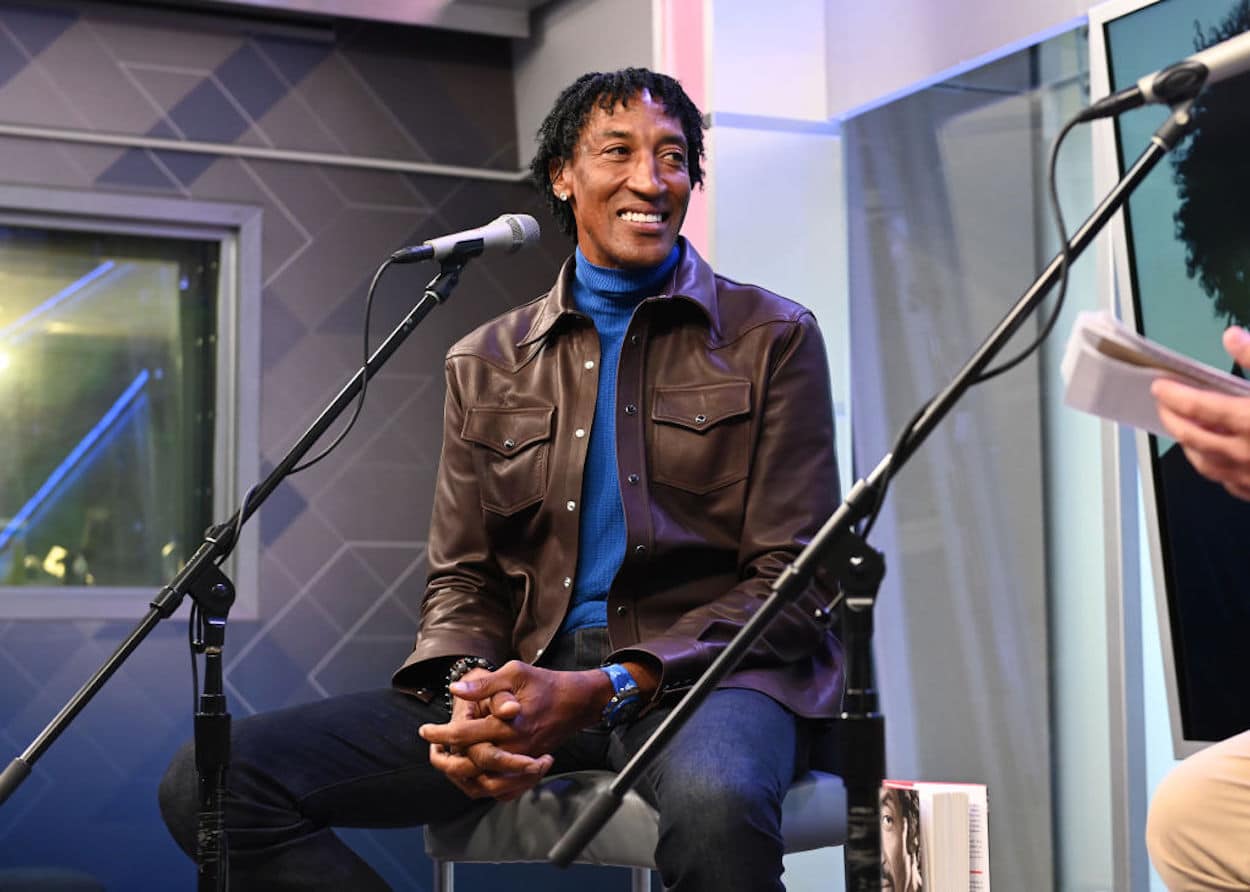 Scottie Pippen Admits That the Modern NBA Is 'a Tougher Era' Than His Day
Scottie Pippen faced plenty of challenges on the NBA hardwood, but he believes that today's Association is even tougher.
For better or worse, the world of sports can have a bit of a "back in my day" mentality. Fans and players alike will usually insist that things were tougher years ago. The modern game, it seems, has gotten soft. Scottie Pippen, however, has a different perspective.
While watching his son play in the NBA Summer League, Pip donned a headset and joined the ESPN broadcast. There, he admitted the seemingly unthinkable: Today's NBA is tougher than it was during the 1990s.
Scottie Pippen acknowledges how tough it is to thrive in modern basketball
While he's sometimes remembered as little more than Michael Jordan's sidekick, Scottie Pippen proved to be a capable player on the NBA hardwood. The do-it-all forward, however, is still impressed by the realities of modern basketball.
During a July 10 game between the Los Angeles Lakers and the Charlotte Hornets, Pip briefly joined the ESPN broadcast. During his time in the booth, he was asked if "players today are better than players in [his] time period, as far as total package." While most former pros would insist that things have gotten easier over the years, Pip took a more humble approach.
"I would say yes," he explained. "I think that, you know, watching these players, the stamina, just the pace of the game. This is a tough game. I mean to keep up with this pace, and you gotta be able to make shots. So, if you're not making shots, you're gonna be sitting over there with the coach. So, I think this is a tougher era to be successful in because you need to be able to shoot the basketball. And, bottom line, there's guys that can get to the hole, create opportunities, but guys who shoot the basketball from range are much more valuable in today's game."
While there's plenty of validity to what Pippen is saying — consider how three-point shooting and overall shot selection have evolved within the past 10 years, let alone the past 30 — the most jarring part is simply hearing him admit that another era of basketball is tougher than his. Michael Jordan, for example, said that only four modern players could have thrived back in his day. Shaquille O'Neal, similarly, said that modern basketball only has four legitimate superstars.
Although he's made some questionable claims in recent years, Pip deserves some credit here. It certainly takes some humility and perspective to admit when you aren't the best.
Maybe years of playing second fiddle to MJ taught him that lesson.
Like Sportscasting on Facebook. Follow us on Twitter @sportscasting19 and subscribe to our YouTube channel.