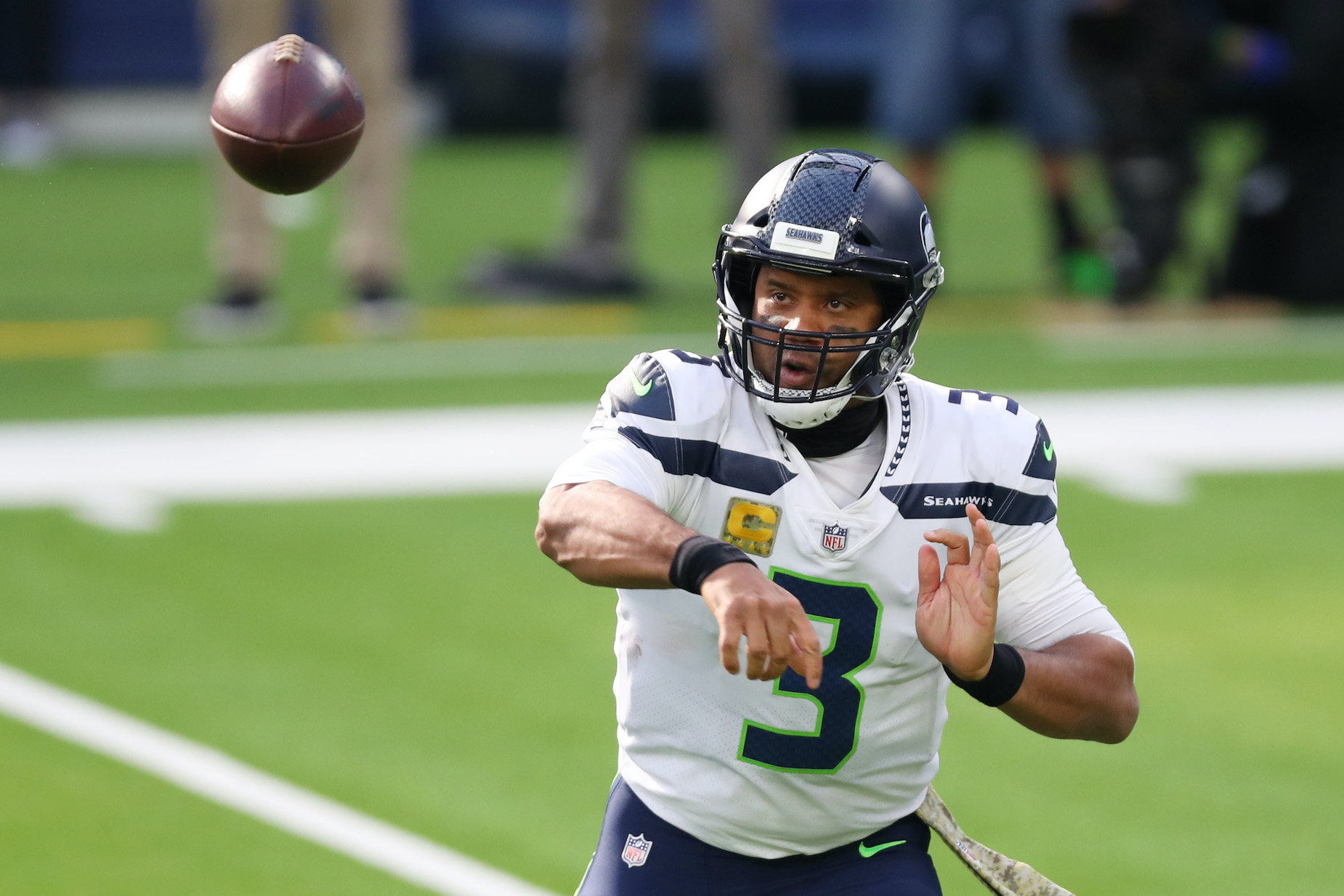 The Seattle Seahawks Seem to Have Dodged a $140 Million Bullet By Appeasing Russell Wilson
While Aaron Rodgers and the Green Bay Packers are on the rocks, Russell Wilson and the Seattle Seahawks have apparently patched up their relationship.
During the 2021 NFL offseason, Aaron Rodgers has thrown a major wrench into the Green Bay Packers' plans by reportedly refusing to return to Wisconsin. Elsewhere in the NFC, though, the Seattle Seahawks and Russell Wilson have apparently avoided a $140 million disaster.
Earlier in 2021, Wilson seemed unhappy with his current employers; there were even reports of which teams he'd be willing to join. That drama now appears to be a thing of the past as the quarterback is satisfied with Seattle's offseason efforts.
Russell Wilson seemed ready to consider leaving Seattle earlier this year
When the Seahawks gave Wilson a $140 million contract extension in April 2019, their intention was to keep the talented quarterback in Seattle for the foreseeable future. In 2021, though, things almost came crashing down ahead of schedule.
Earlier in the offseason, news emerged from the Pacific Northwest that Wilson was unhappy with his offensive line. The quarterback also wanted more of a say in personnel decisions and, according to some reports, even had questions about Pete Carroll's role leading the franchise forward.
While everyone in the quarterback's camp took careful pains to avoid demanding a trade, a list of teams for which Wilson was willing to play did emerge. As we all know, though, none of those moves came to pass.
Although a move failing to materialize isn't always the end of the story — tensions could remain simmering below the surface — Seattle does seem to have dodged a massive bullet. Wilson, according to a recent report, is feeling pretty good about life in the Pacific Northwest.
Seattle has dodged a $140 million bullet by appeasing its quarterback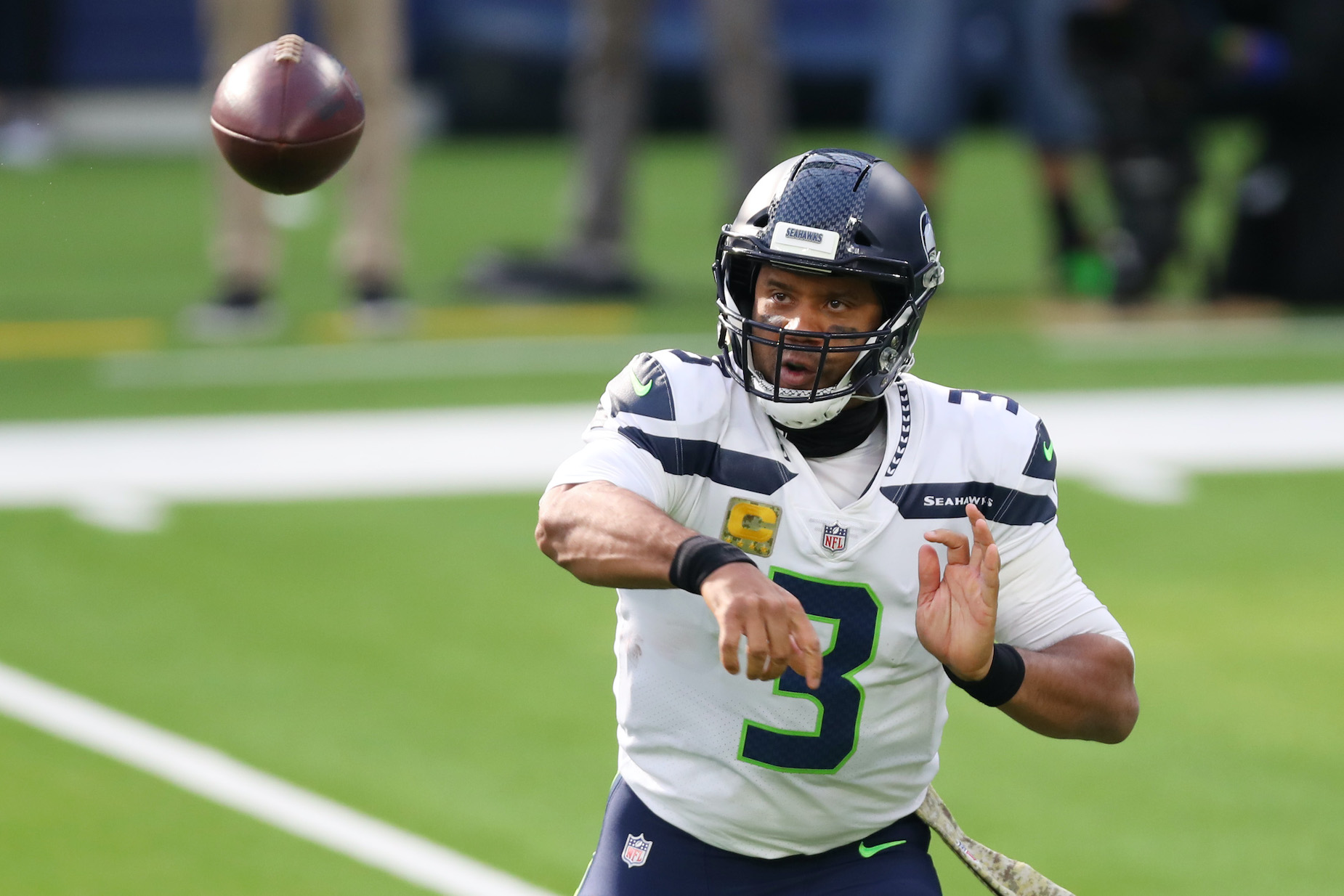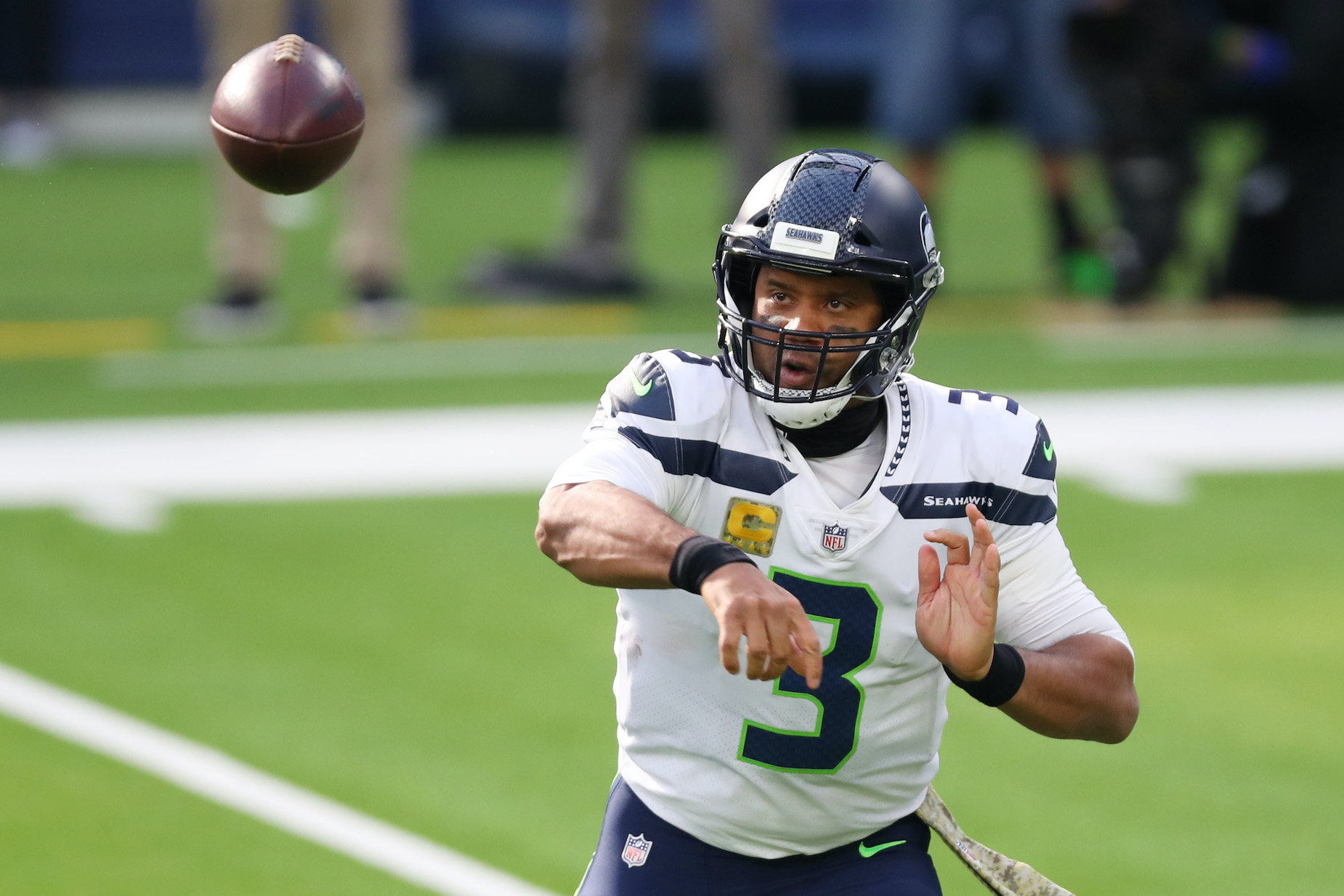 From a cynical perspective, you could argue that Wilson didn't actually want to leave Seattle, just pressure it into performing during the offseason. Whether that was the case or not, the quarterback reportedly appreciates the team's efforts.
"It started in free agency," ESPN's Jeremy Fowler explained on SportsCenter, according to Bleacher Report. "I was told Russell Wilson was very happy with the moves Seattle made to get guard Gabe Jackson, tight end Gerald Everett, they got a receiver in the draft."
Beyond those personnel moves, Carroll also made an attempt to get back on the same page with his quarterback.
"They didn't necessarily have that heart-to-heart, long sitdown, but it was steady contact over those last few weeks to figure out how we can get better," Fowler continued. "And so, this might not be done, but it's definitely good for now."
From an asset-management perspective, that's great news for Seattle. When you commit $140 million to any player — let alone a quarterback — you're doing it because he can take the franchise to the promised land. If the Seahawks consider themselves legitimate Super Bowl contenders, losing their quarterback would have instantly closed that window.
The Russell Wilson-Seattle Seahawks relationship is still one to watch
Based on Fowler's information, everything seems fairly sunny for the Seahawks and their star quarterback. As the reporter noted, though, things could be far from over.
Wilson wanted offensive line help and received Gabe Jackson. But while he's a capable player, it's not like the Seahawks went out and landed an All-Pro left guard. Similarly, Gerald Everett has only caught 86 passes for 972 yards and seven touchdowns during his entire NFL career, and D'Wayne Eskridge, the receiver drafted in the second round, probably won't turn into a world-beater.
Based on those acquisitions, it seems like the biggest thing that changed Wilson's mind was the dialogue with Carroll. While that's all well and good, it remains to be seen how things will play out during the season. If the Seahawks hit a rough patch and keep running the ball rather than throwing, no amount of conversations will appease the quarterback.
Looking across the NFC and seeing what's happening in Green Bay, it's impossible to say that the Seahawks didn't dodge a bullet by winning Wilson over. The thing about dodging a bullet, though, is that the phrase implies a near miss.
If things don't change in the long term, Seattle might not be as lucky in 2022.