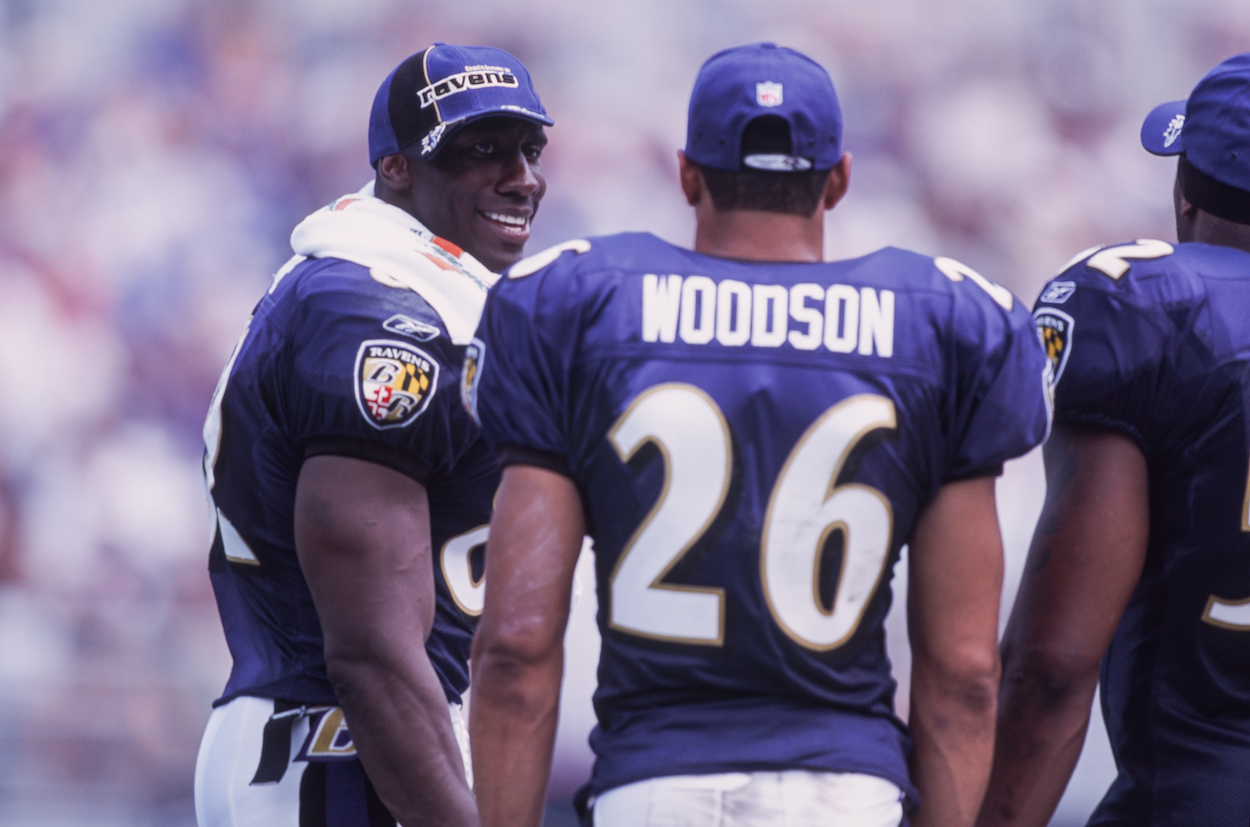 Shannon Sharpe Says 1 Teammate Was a 'Baptist Minister' and a 'Military General' All 'Rolled Into One'
Shannon Sharpe played with a lot of great players in his career, but there's one who he calls one of the greatest motivators in NFL history. Sharpe said during that the Hall of Fame linebacker is a Baptist minister and a military general all rolled into one and also a better motivator than John Elway.
Shannon Sharpe is a bombastic personality. He showed that off over the course of his 14-year NFL career. It's also on display as the host of the popular morning sports debate show SKIP AND SHANNON: UNDISPUTED. Sharpe played with some of the biggest personalities in the game too, though, during his time with the Denver Broncos and Baltimore Ravens. There's one player, however, that stands out as being one of the greatest motivators in NFL history. The tight-end-turned-professional-arguer describes this player as a mix between a Baptist minister and a military general. 
Shannon Sharpe was a Hall of Fame Tight End and is now a successful debate show host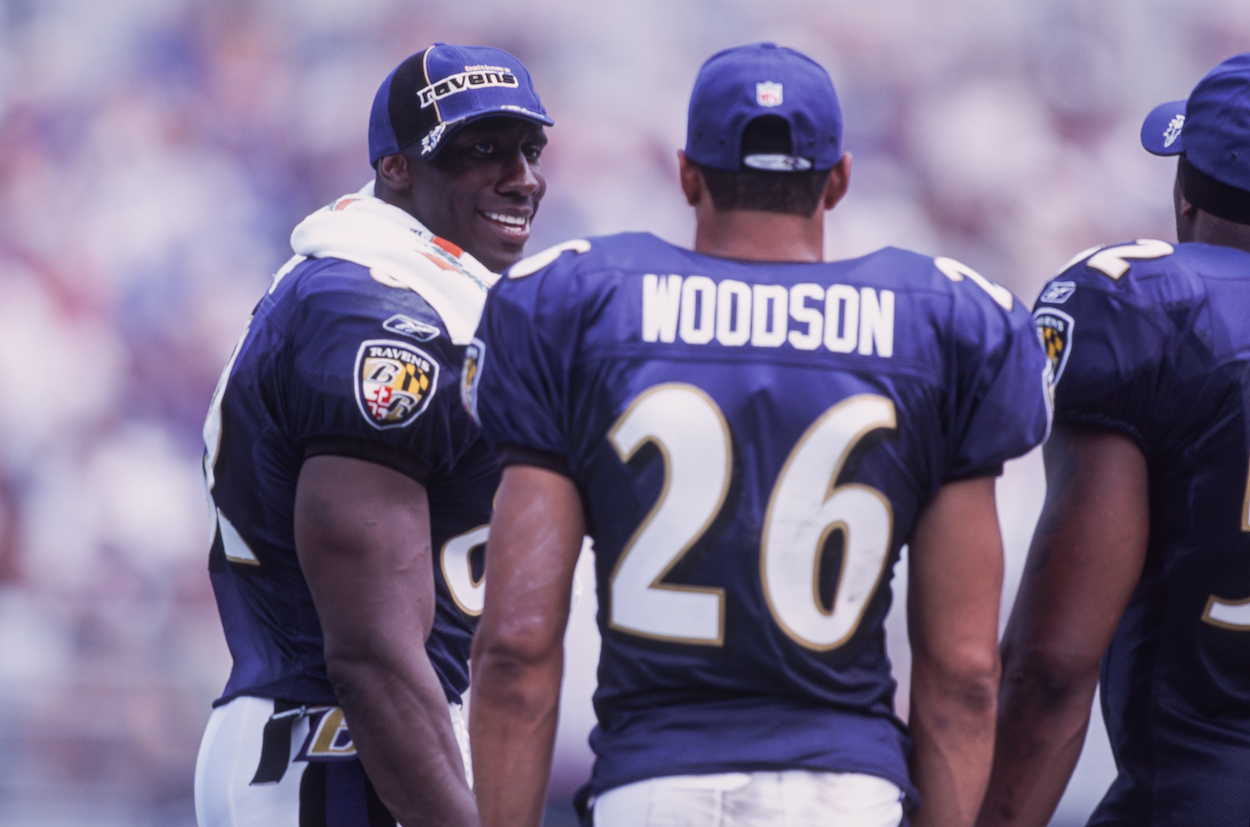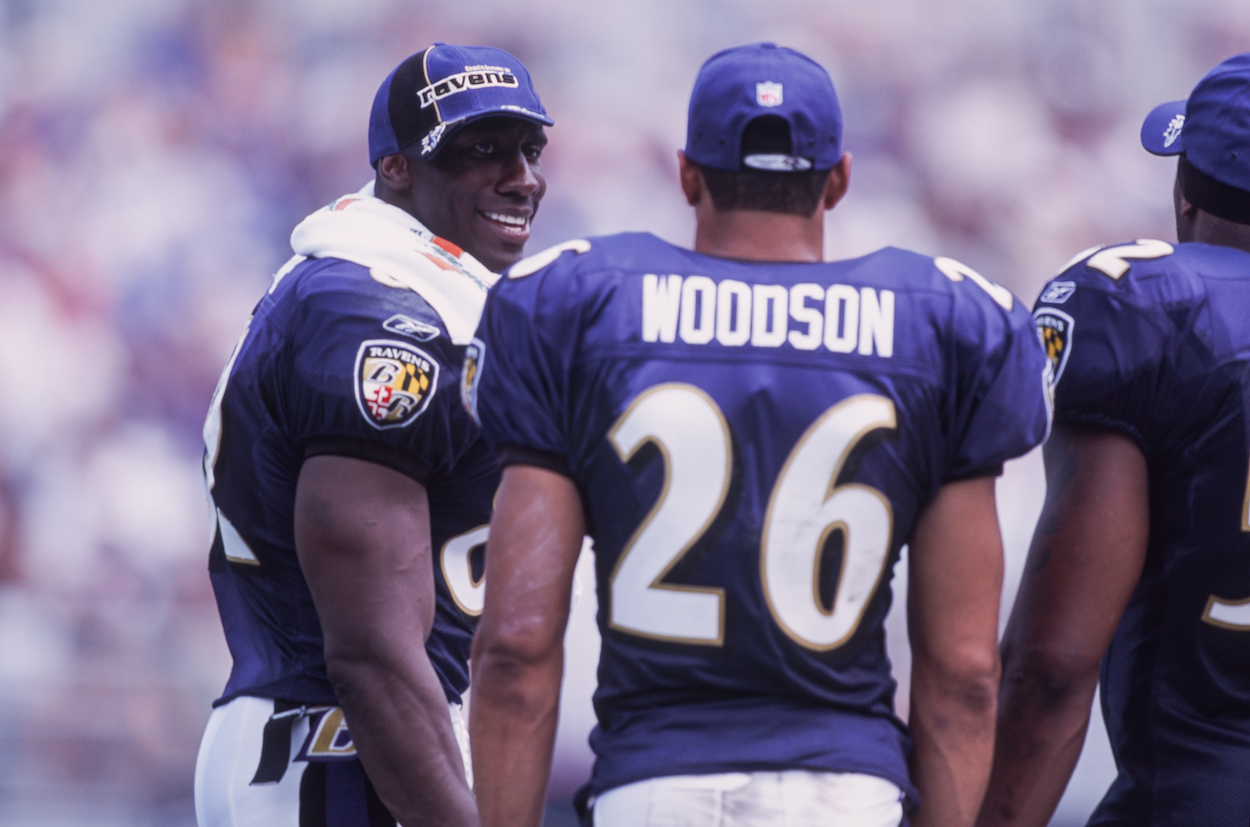 Sharpe grew up in Glennville, Georgia, and played college football at Division II Savannah State. He dominated at this lower level and, with his brother Sterling already playing in the NFL, the Denver Broncos took a chance and picked the 6-foot-2 tight end in the seventh round of the 1990 NFL Draft.
Sharpe rewarded the Broncos by playing 12 of his 14-year career with the franchise. In that time, he helped the team win two Super Bowls (1997, 1998) and made the Pro Bowl seven consecutive seasons (1992-98). He was a first-team All-Pro four times and was the first-team tight on the NFL 1990s All-Decade Team.
The future debate show host spent two years with the Baltimore Ravens between stints with Denver and won a Super Bowl with that franchise in 2000. When he retired after the 2003 season, Sharpe had racked up 815 receptions, 10,060 receiving yards, and scored 62 touchdowns. The Pro Football Hall of Fame inducted him with the Class of 2011.
In his post-football career, Sharpe started by co-hosting The NFL Today pregame show on CBS before moving to FOX Sports, where he currently co-hosts SKIP AND SHANNON: UNDISPUTED with polarizing pundit Skip Bayless on FS1.
Sharpe compared John Elway and Ray Lewis
Skip and Shannon played the YouTube game show Truth or Dab, a spinoff of the popular Hot Ones show from First We Feast. The pair had to answer questions from host Sean Evan honestly or eat a wildly spicy chicken wing.
The host asked Sharpe, already struggling from his brush with the fiery hot sauces, "Who was a more inspiring locker room leader, John Elway or Ray Lewis?"
The former tight end explained that it was his job in Denver to fire up the team because Elway wasn't that type of leader. That made Lewis the clear answer. Sharpe explained:
Obviously, Ray In the 100-year history [of the NFL], Ray might be one of the top two or three motivational, inspiring [players]. He'd have you wanting to run through a wall. He's very Baptist minister, military general, he's all those things rolled into one. He got you fired up. Sorry John, but Ray's got this one.

Shannon Sharpe on Ray Lewis and John Elway
Coming from a fiery leader like Shannon Sharpe, that's high praise. Lewis has always stood out, though, even among other greats of the game.
Ray Lewis is one of the best players and leaders in NFL history
Lewis is a two-time Super Bowl champion, a seven-time All-Pro, a 13-time Pro Bowler, a two-time Defensive Player of the Year, and a Pro Football Hall of Famer. He played his entire 17-year career with the Ravens and registered 2.058 tackles, 41.5 sacks, 31 interceptions, and 19 forced fumbles.
The numbers and the awards don't tell the entire Ray Lewis story, though. In college, he stood out as a three-time All-American on loaded Miami Hurricanes teams that included the likes of Warren Sapp and Dwayne "The Rock" Johnson.
When he reached the NFL, he led defenses that became not just the best in the league but among the best in NFL history. In 2000, that defense featured players like Tony Siragusa, Jamie Sharper, Chris McAllister, and Rod Woodson. Twelve years later, he spearheaded another Super Bowl defense with players such as Ed Reed, Terrell Suggs, and Haloti Ngata.
Lewis' energy and enthusiasm fired up the team and the Baltimore crowd alike. His famous and often-imitated "Ray Lewis Dance" is one of the most enduring videos in NFL history.
His legacy as a great NFL leader is impressive, but it shouldn't be a surprise coming from someone described as a Baptist minister and military general rolled into one.
All stats courtesy of Pro Football Reference