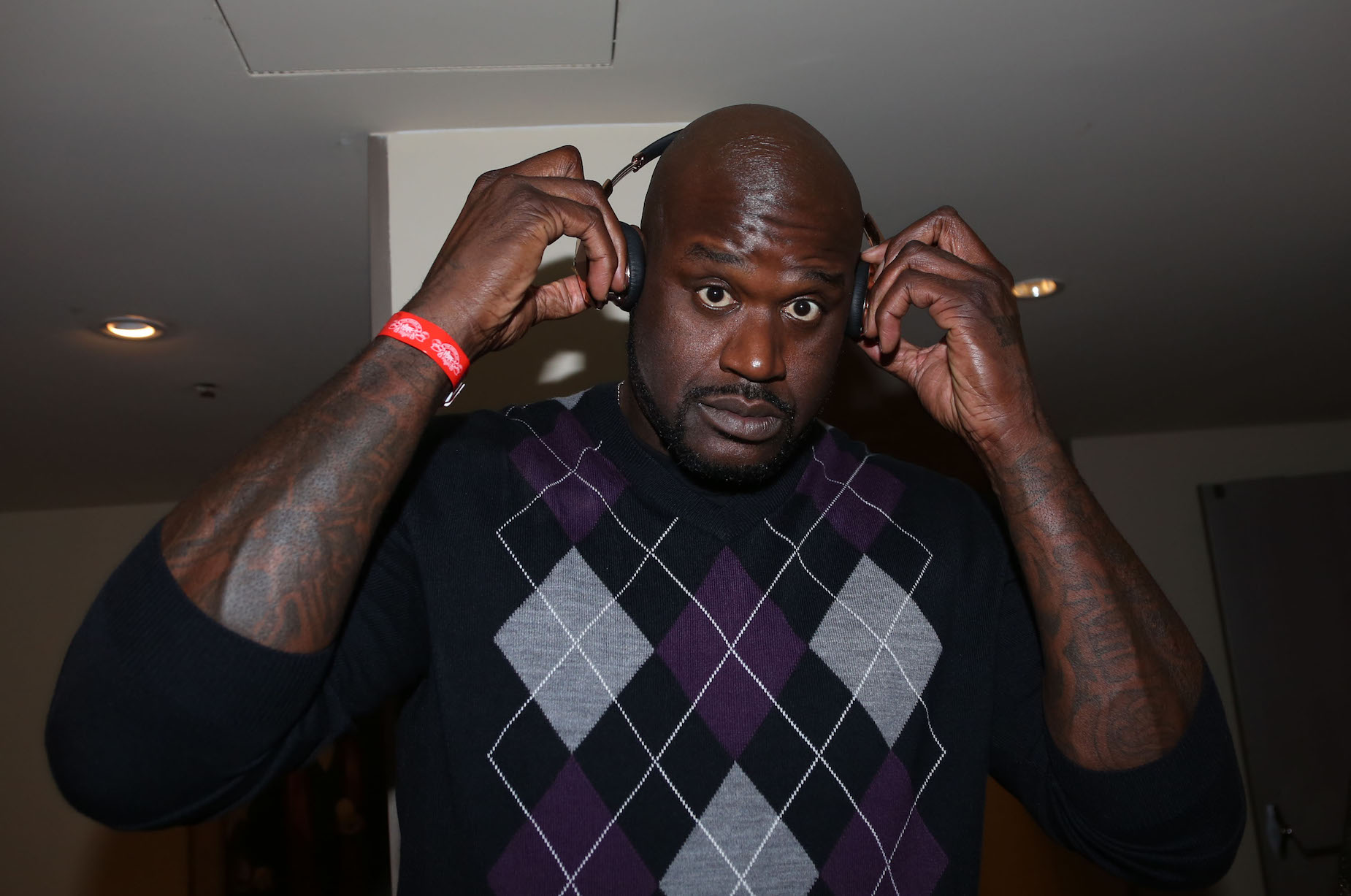 Shaquille O'Neal Could Have Changed Rap History on the Night When Biggie Smalls Died
Shaquille O'Neal can seemingly do it all. If he hadn't taken a nap in 1996, he might have even saved The Notorious B.I.G.'s life.
Both literally and figuratively, Shaquille O'Neal is a larger than life figure. During his time on the court, the legendary big man dominated the paint with incredible ease; away from the game, he starred in movies, became a savvy investor, and has seemingly done virtually everything in between. His pop cultural impact, however, could have been even greater.
In 1997, Christopher Wallace, more commonly known as The Notorious B.I.G., was murdered in Los Angeles. If circumstances were different, though, Shaquille O'Neal could have saved the rapper's life.
Shaquille O'Neal had an impressive basketball career
In 2020, conventional big men have fallen out of favor. During his time in the NBA, though, Shaquille O'Neal was an unstoppable force.
Shaq burst onto the scene in high school and, after graduation, took his talents to LSU. During his three seasons in the bayou, though, O'Neal took his game to the next level; he averaged 21.6 points and 13.5 rebounds per game during his NCAA career, in addition to claiming the 1990-91 AP Player of the Year title.
On the back of that success, O'Neal entered into the 1992 NBA draft and joined the Orlando Magic as the first-overall pick. He promptly claimed the Rookie of the Year crown and established himself as one of the league's top big men; Shaq would have to leave Florida, however, to win championships.
The center, of course, joined the Lakers in 1996 and went on to win three titles with Kobe Bryant. O'Neal then headed to Miami and added another ring to his resume, before bouncing around the league for the final few seasons of his career.
By the time it was all said and done, Shaq spent 19 seasons in the NBA, averaging 23.7 points and 10.7 rebounds per game for his career. In addition to his four championship rings, the Diesel also took home an NBA MVP award and two scoring titles.
Breaking into the rap scene
These days, we know that Shaquille O'Neal has no problems branching out beyond basketball. In the 1990s, the big man made one of his early forays into popular culture by trying his hand as a rapper.
While no one would ever suggest that Shaq should have abandoned his basketball career to pick up the microphone, he did achieve some success as a recording artist. As Jake Lustick explained in Rolling Stone, the big man was more than just a novelty act; he was capable of writing some respectable rhymes and, perhaps more importantly, was able to work with the likes of Michael Jackson, Tupac, and Biggie.
"The Big Aristotle's first album, the wonderfully named Shaq Diesel, went platinum," Lustick wrote. "Granted, this was in an era when people still bought albums, but those albums cost just shy of $20. More than a million people shelled out an Andrew Jackson for the right to own the budding NBA superstar's side project. The album produced a pair of RIAA certified Gold, Top 40 singles: the party anthem "What's Up Doc? (Can We Rock)" and the braggadocio "(I Know I Got) Skillz."
Shaq's second album, Shaq Fu: Da Return, reached Certified Gold status. That's not a bad track record for anyone, let alone a professional athlete.
Shaquille O'Neal thinks that he could have saved Biggie's life
As a basketball player, rapper, movie star, and overall celebrity, Shaquille O'Neal had some pretty famous friends. One of those was Christopher Wallace, more commonly known as The Notorious B.I.G.
In O'Neal's book, Shaq Uncut, the big man provided one particular anecdote about their relationship. In March 1997, Biggie presented at the Soul Train Music Awards before heading to an afterparty at the Peterson Automotive Museum. After leaving that party, he murdered in a drive-by shooting.
According to O'Neal's story, he was supposed to attend that party but fell asleep before heading out for the event. That unplanned nap could have changed the course of rap history.
"I don't usually deal in what-ifs, but after Biggie died, I spent a lot of time wondering how it would have been different if I had showed up at that party," Shaq wrote. "If a seven-foot-one Shaquille O'Neal was standing by that car, would the guy still have pulled the trigger? Jerome [O'Neal's bodyguard] is trained to make sure he protects me and those around me. I just feel if we were there, maybe something different would have happened."
Could Shaquille O'Neal have saved Biggie's life? It's impossible to know; even Shaq mused that the murder might have simply happened on a different date. With that being said, though, it's quite the hypothetical. One nap could have changed the course of rap history forever.