Shawn Marion's Net Worth Is so Large He Bought a Professional Basketball Team
Shawn Marion was a really solid NBA player over the course of his career. From the 1999-2000 season through the 2014-15 season, Marion was a decent scorer and a good rebounder. Also, in his prime, Marion was as athletic as you can get. Because of Marion's success in the NBA, especially for the Phoenix Suns, he ultimately earned enough money in his career to buy a professional basketball team.
Shawn Marion was great for the Phoenix Suns
After playing two seasons at Vincennes University, Shawn Marion transferred to UNLV, according to UNLV's site. He was really good in his lone season at UNLV too as he averaged 18.7 points per game, 9.3 rebounds, and 2.5 steals. This led to him becoming a top-10 draft pick in 1999.
The Phoenix Suns selected Marion with the ninth overall pick in the 1999 NBA draft. Marion ultimately ended up being really successful for the Suns too. After averaging 10.2 points per game and 6.5 rebounds during his rookie season, Marion scored 17.3 points per game and pulled down 10.7 rebounds in 2000-01. Then from 2001-02 through 2005-06, Marion averaged 19 points per game or more each season. His best season came in 2005-06 when he averaged 21.8 points per game and 11.8 rebounds. 
Marion was on some really good teams too. The Suns went to the playoffs six of the eight seasons from 1999-2000 through 2006-07. They also made it to the Western Conference Finals two seasons in a row in 2004-05 and 2005-06. That is in addition to winning over 60 games in 2004-05 and 2006-07.
The Suns then traded Marion to the Miami Heat in a deal for Shaquille O'Neal in 2008, according to ESPN. He ultimately earned four All-Star selections and averaged 18.4 points per game along with 10 rebounds in eight-and-a-half seasons with the Suns.
Becoming a role player
Marion spent some time on the Heat and Raptors during the next two seasons. However, the Dallas Mavericks traded for Marion in 2009, according to ESPN. He then spent the next five seasons there.
Marion became a nice role player with the Mavericks. He ultimately averaged 11.6 points per game and seven rebounds during his time there. Additionally, he helped the Mavericks win an NBA championship during the 2010-11 season. He had some big games in the playoffs too. Marion scored 26 points in the series-clinching Game 5 win against the Oklahoma City Thunder in the Western Conference Finals. He also scored 20 points in a Game 2 win against the Miami Heat in the NBA Finals. 
Marion then later signed with the Cleveland Cavaliers in 2014. He only scored 4.8 points per game that season but was a part of a team that reached the NBA Finals.
After 16 seasons, Marion confirmed his retirement in 2015, according to ESPN. 
Marion's net worth is so large he bought a pro basketball team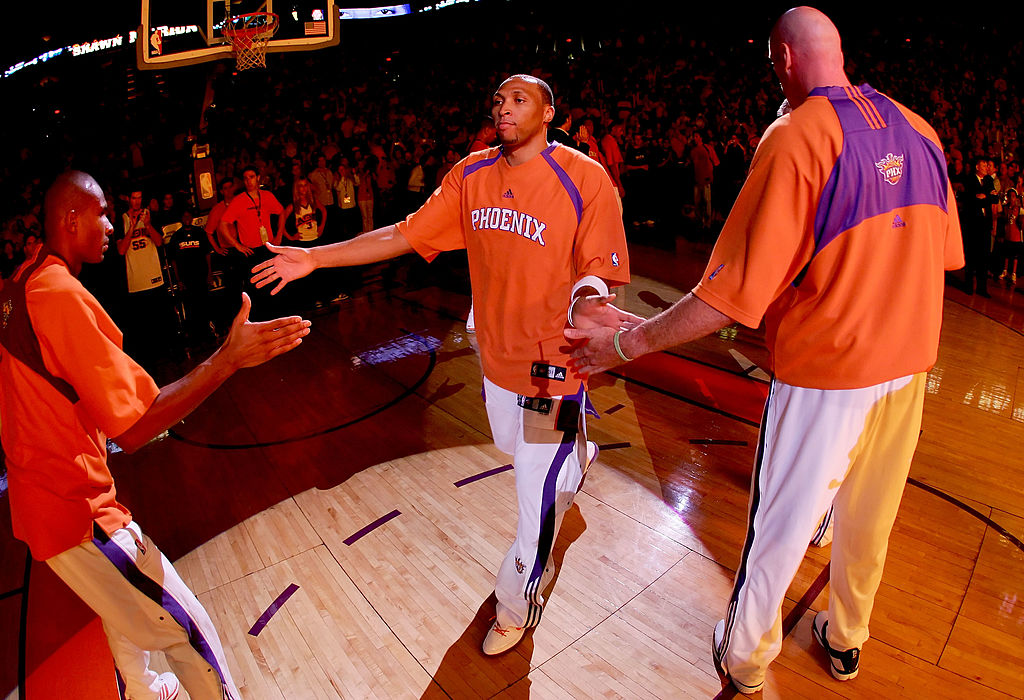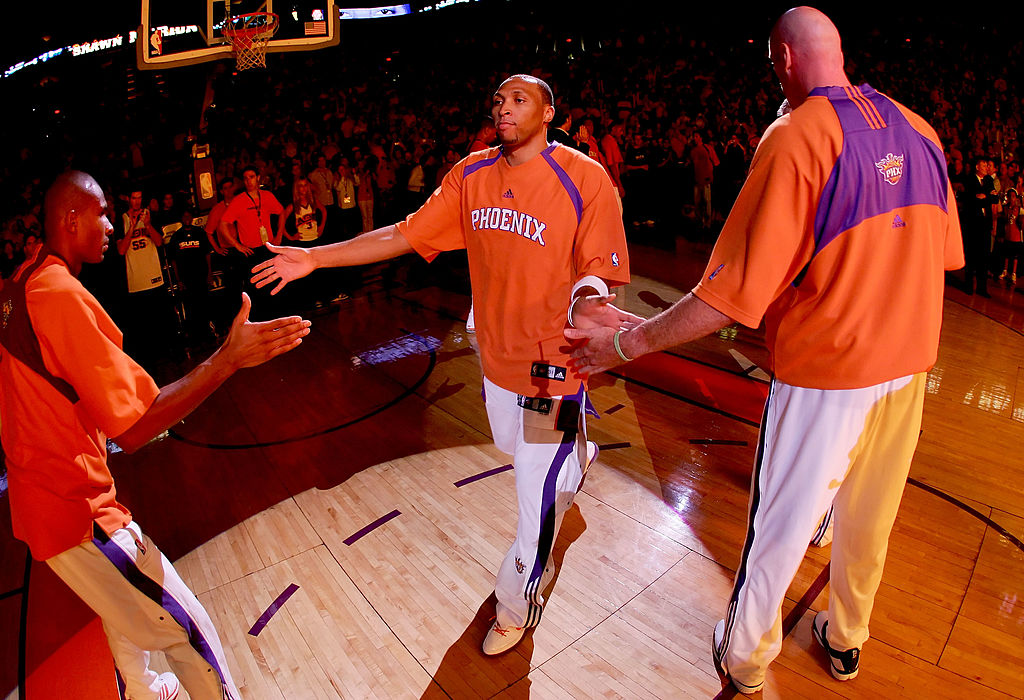 Because of all of his success, Shawn Marion has racked up a really large net worth. His net worth is an estimated $60 million, according to Celebrity Net Worth.
He has been busy since retiring too. Marion invested in a wine fund with former Phoenix Suns owner Jerry Colangelo, according to Forbes. He is also a director on the board of the NBA's Retired Players Association. Marion, however, has always wanted to own a team. He was a part of a group that attempted to buy DC United of the MLS a couple of years ago, according to Forbes. However, the deal fell apart. 
Then in the summer of 2018, Marion was approached by Matt Walsh, a former basketball player at the University of Florida who went on to play in Europe, according to Forbes. Walsh talked to Marion about joining a group to buy the New Zealand Breakers of the National Basketball League in Australia. The group ended up taking ownership of the team.
"It was pretty easy to pitch me on it," Marion said, according to Forbes. "He just told me to come in, I could be the face and be a part-owner and my thought was, why not? It would be fun for both of us."

Shawn Marion
Since then, Marion has worked in the league's "Next Stars" program, according to Forbes. The program offers an opportunity for young prospects who do not want to play in the G-League but also do not want to play college basketball. Some big names to play in the NBL who plan to go into the NBA draft are R.J. Hampton and LaMelo Ball.
Shawn Marion was a successful basketball player. Now, in his post-playing career, he is using the money he earned as a hooper to own a professional team and help other young athletes.