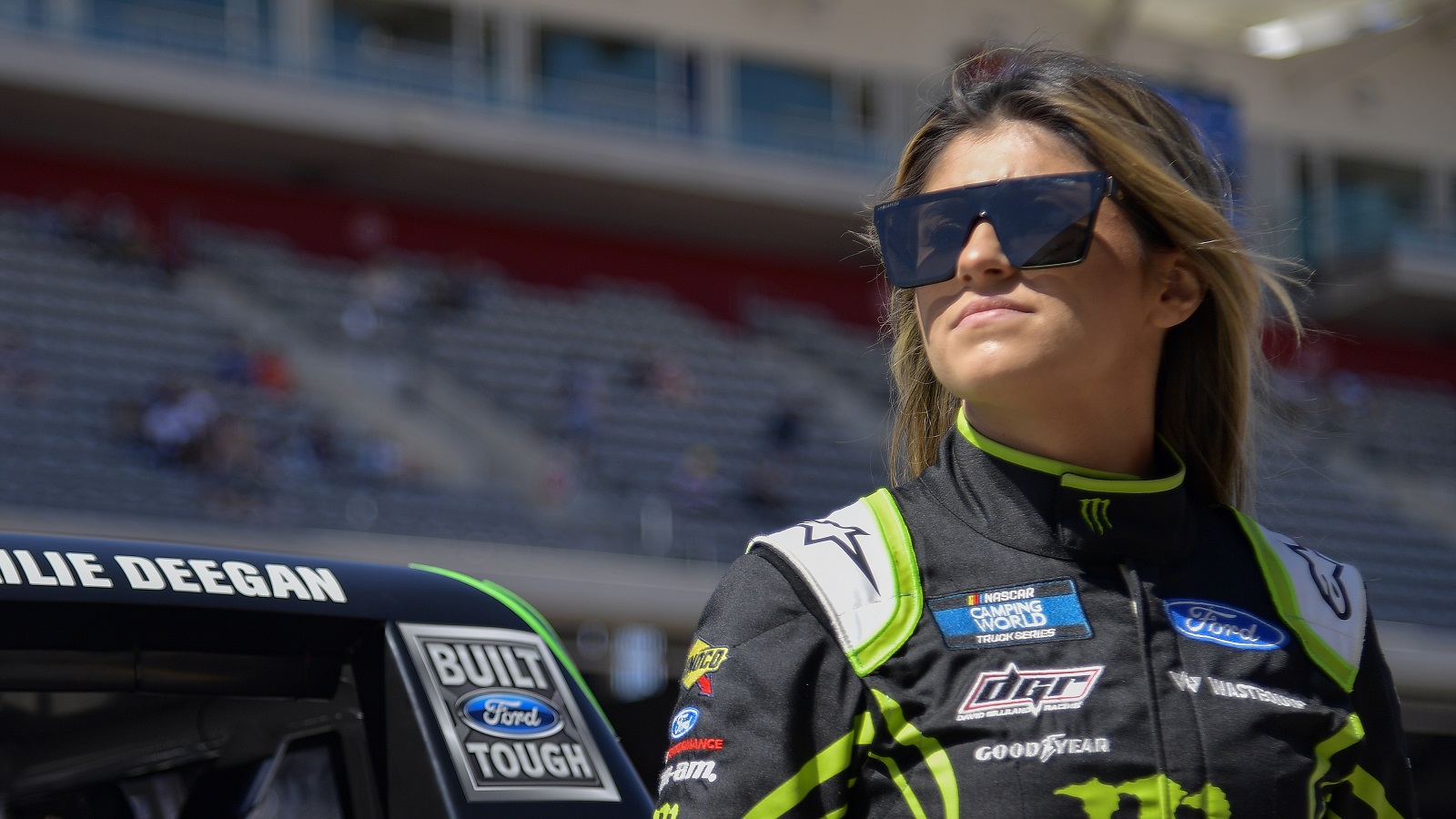 Social Media Bolstered Hailie Deegan's NASCAR Career but Now Has Her Scared In Her Own Home
Hailie Deegan and her boyfriend are dealing with threatening messages from a stalker who is being catfished on social media.
Hailie Deegan might not have a NASCAR Camping World Truck Series career without her willingness to embrace the internet. She even spoke last fall about being relatively uninhibited on the world's biggest communications stage.
"I feel like I'm an open book," she told The Athletic. "I share so much of my life on social media and so much of my personality that I don't really get embarrassed. Maybe that comes with negativity on social media — you just come to accept it. So, I just accept everything about me. And if you have an opinion on me, I'm not going to change that opinion."
Fast-forward to this week: What's happening on social media terrifies Deegan, and rightfully so.
NASCAR driver Hailie Deegan has been getting police protection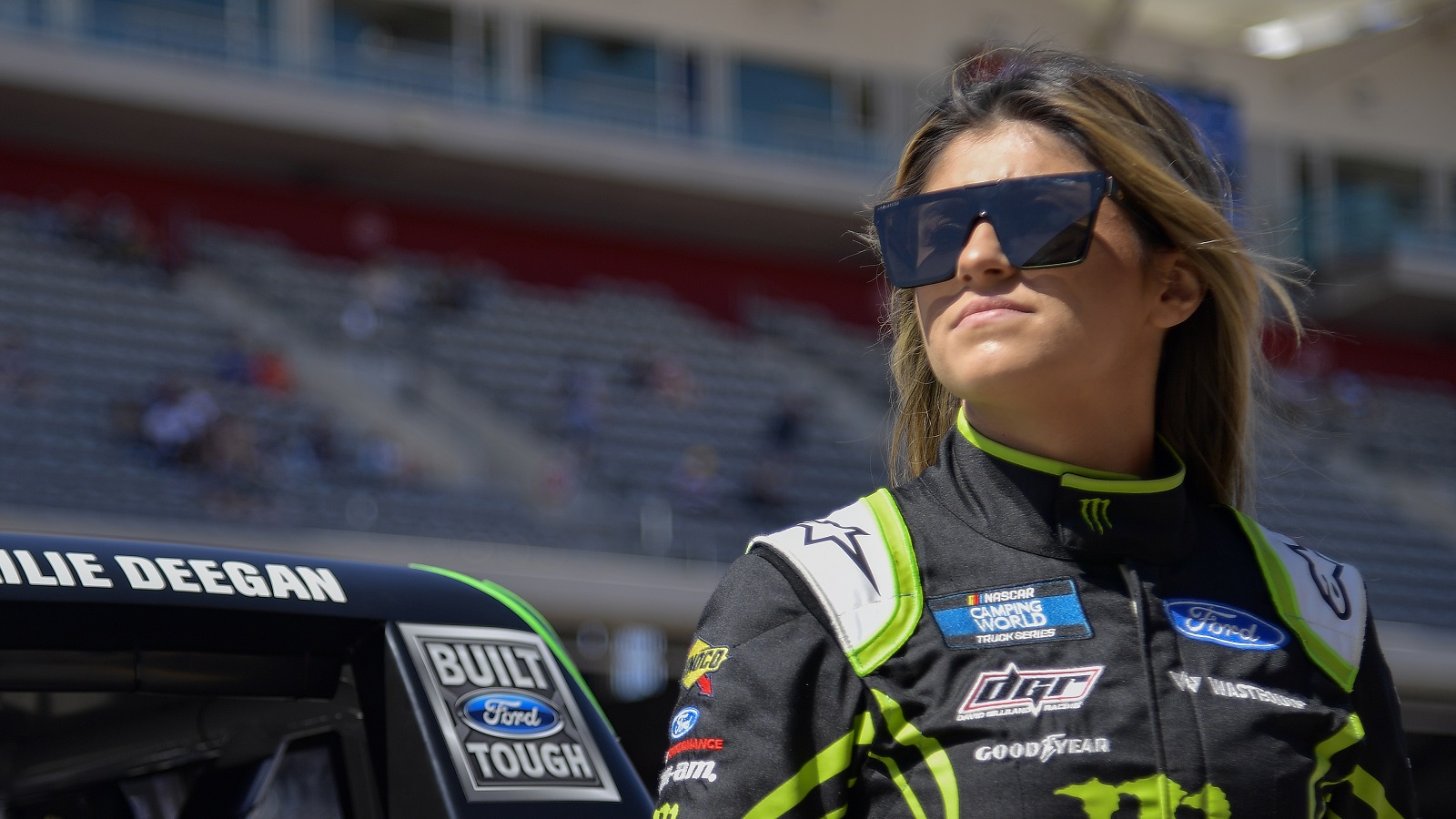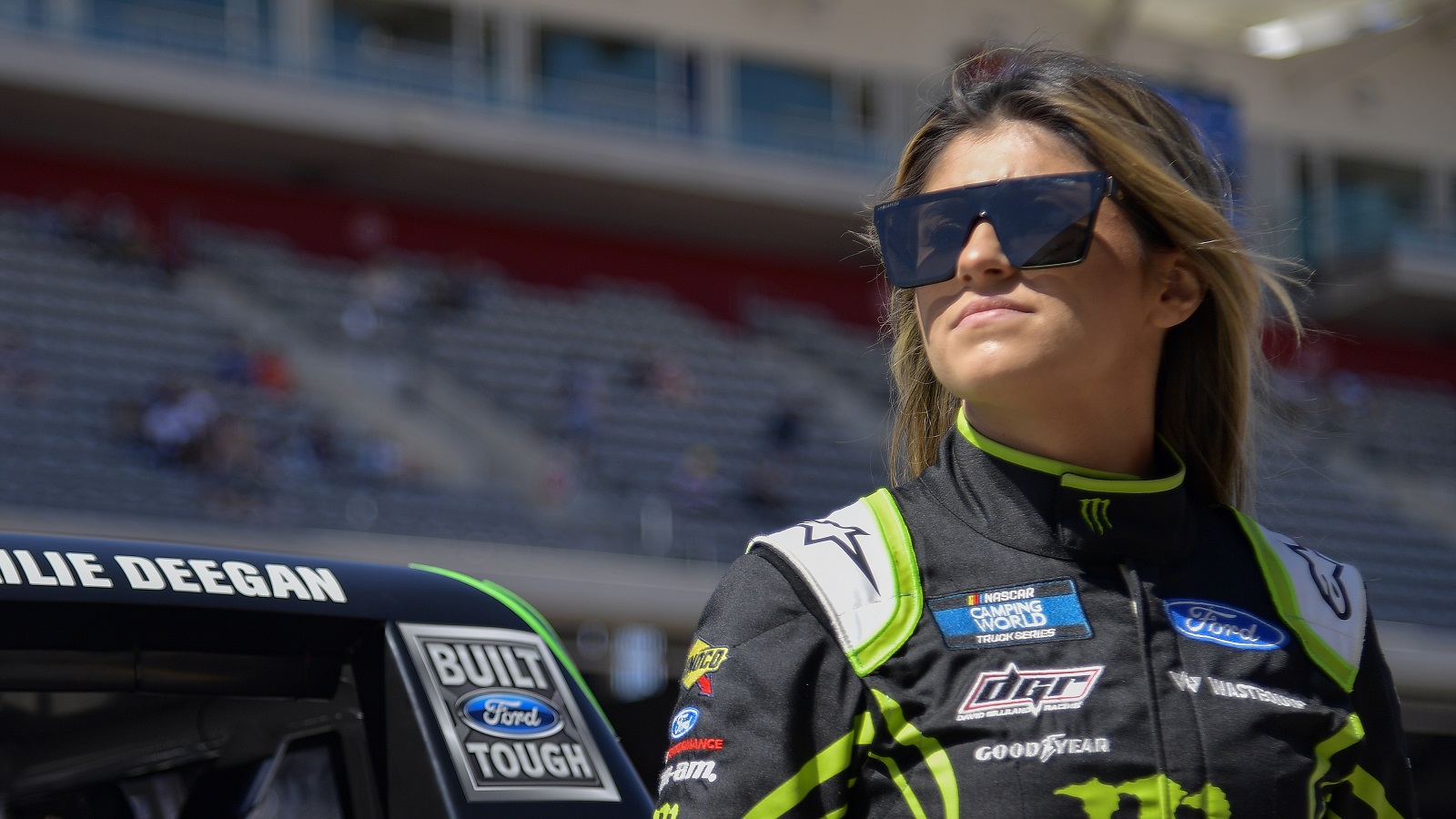 Obsessive fans are nothing new for celebrities, and the growth of the internet has indisputably made the situation worse by exposing even the most innocuous details of a public figure's life.
In a little more than a day, more than 300,000 people have viewed and 3,000 have commented on a 15-minute YouTube video posted by Deegan, 20, and boyfriend Chase Cabre, 25. The video details harassment by a stalker apparently tricked by an Instagram user pretending to be Deegan.
Increasingly alarming messages, including threats on Cabre's life, have the couple worried. It got serious enough that police began watching their home overnight even as a video surveillance system delivered live feeds to a monitor in their living room 24 hours a day.
Deegan and Cabre have also been in contact with the FBI and NASCAR's security team. It's obvious from the YouTube video that the episode is weighing on them.
"If you are watching this video right now, please stop," Cabre begs. "Please. Like, seriously. Just stop."
Said Deegan: "All we can do is try to feel safe in our home, have the cops protect us. But when you don't know someone, and they're threatening your livelihood, it's hard to know what action you should be taking.
"It makes me uncomfortable. It makes me scared. You shouldn't be scared at your own house."
Hailie Deegan's stalker has fallen for a catfishing scheme
The YouTube video by Hailie Deegan and Chase Cabre is disjointed and doesn't tell the story in a linear fashion. The level of harassment makes that understandable.
"This guy is very persistent on social media, he messages over and over, you don't even have to respond," Deegan said. "Probably a minimum of over 100 messages a day."
Cabre explained that people have created phony social media accounts in which they create profiles purporting to be well-known figures. The motive often is to try scheming people out of money, but the goal of this particular Instagram account seems to be to drive a wedge between Deegan and Cabre. The person pretending to be Deegan accuses Cabre of various forms of abuse, including breaking Deegan's jaw.
While many social media users see through such phony behavior, others are gullible to catfishing. The person stalking Deegan and Cabre believes the catfisher really is the second-year NASCAR truck series driver. He sent an elaborate love letter to Deegan through the David Gilliland Racing team.
Deegan has tried communicating with the stalker through her official Instagram account. He continues to believe she is being forced by Cabre to deny she is being abused.
"The day that it pretty much changed was a few days ago when he posted stuff saying he was going to practically come kill Chase," Deegan said. "His exact words were not (he was) going to kill Chase, but he's going to come, and he is going to be the last thing Chase was going to see."
Authorities have investigated, and Deegan said he is someone who lives nearby and has an arrest record. Deegan said police have suggested that filing changes might cause the stalker to act on his threats.
The driver owes at least some of her career to social media
Hailie Deegan may be driving in NASCAR's third-rung national series, but she's first-rate when it comes to her social media game. She posts frequently to her 1.2 million Instagram followers and 430,000 YouTube subscribers. The content ranges from race recaps to updates on what's going on in her life off the track.
On the track, however, her results merit little attention. Deegan scored only one top-10 finish last year as a Camping World Truck Series rookie. This season has started with her getting caught in a rash of crashes. She stands 35th in points and has posted DNFs in three of her four races.
The truck series returns to the track on Thursday at Martinsville and then April 16 on the dirt at Bristol.
Like Sportscasting on Facebook. Follow us on Twitter @sportscasting19.