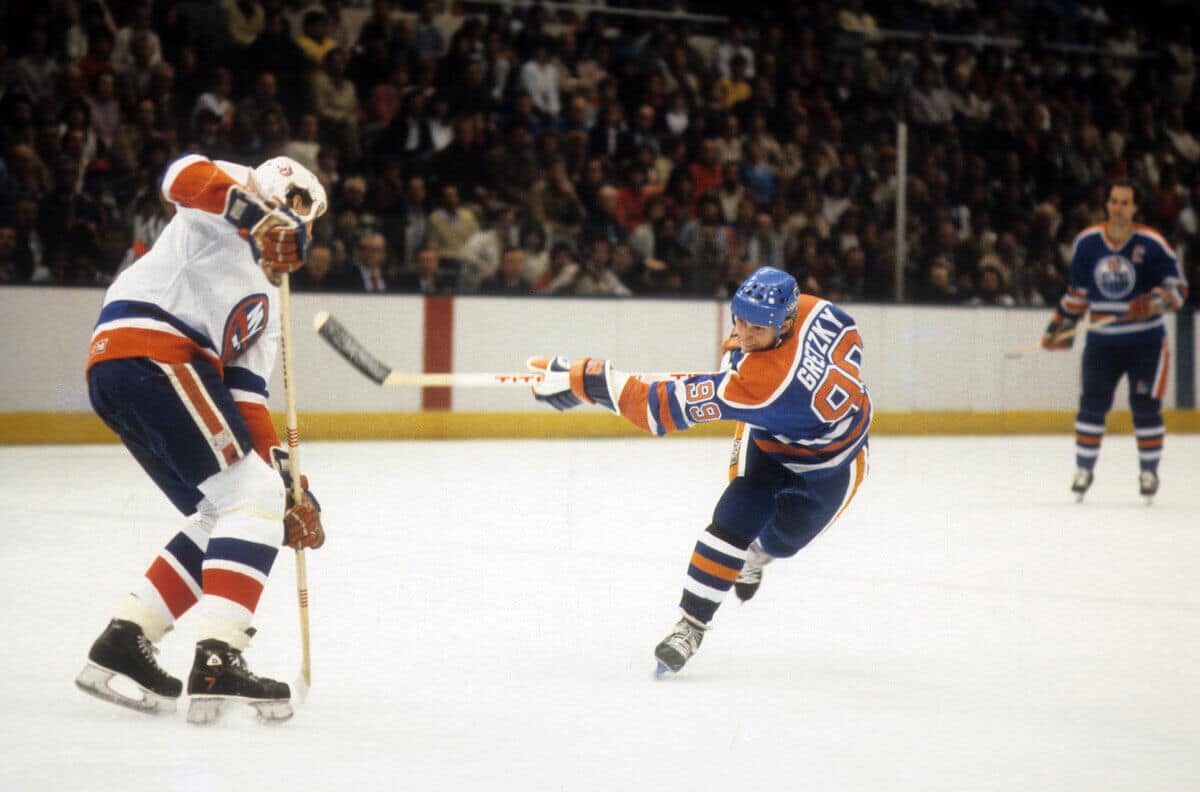 Wayne Gretzky
As the greatest talent to ever skate in the NHL, Wayne Gretzky has transcended the ice to become a globally known star. When your name is synonymous with greatness, you know you've done something right.
And the Great One more than cleared that bar.
In addition to winning four Stanley Cups and taking home a truckload of individual awards, he rewrote the NHL record books. More than 20 years after his retirement, many of his high-water marks remain untouchable.
 Thanks to that talent, Gretzky pushed into popular culture, appearing in commercials, selling his own wine, and even earning a reference in The Office. He's also entered the media, playing a role in TNT's NHL coverage.
Birthday:

January 26, 1961

Hometown:

Brantford, Ontario, Canada

Spouse:

Janet Jones (m. 1988)

Children:

Paulina Gretzky

, Ty Gretzky, Trevor Gretzky, Tristan Gretzky, and Emma Gretzky

Jersey:

No. 99

Number of NHL championship wins:

four

Nicknames:

The Great One, Mr. Douglas, Mr. Waynederful, and Doc