The 5 Most Powerful Women in American Sports
The ongoing dispute between members of the United States Women's National Team and the U.S. Soccer Federation has put prominent players in the media spotlight over the issue of equal pay for men and women performing the same job.
That dispute plus her past criticism of President Trump has made Megan Rapinoe a highly visible athlete for reasons beyond her achievements on the field, which include leading the United States to the most recent World Cup championship.
As influential as she can be in raising attention on certain issues, Rapinoe doesn't quite make the list of the most powerful women in U.S. sports. Here are five who do:
5. Serena Williams
Being the most successful women's tennis player in history would not in itself put Serena Williams near the top of a list for the most powerful women in sports. What separates Williams is her willingness to speak out on issues.
When Williams discusses gender inequity or social issues, her statements have an impact comparable to when NBA star LeBron James takes a stand.
On the court, Williams has won more than twice as much money as any other female tennis player and her list of championships beyond 23 Gland Slam singles titles and 14 more in doubles is extensive.
4. Sandy Barbour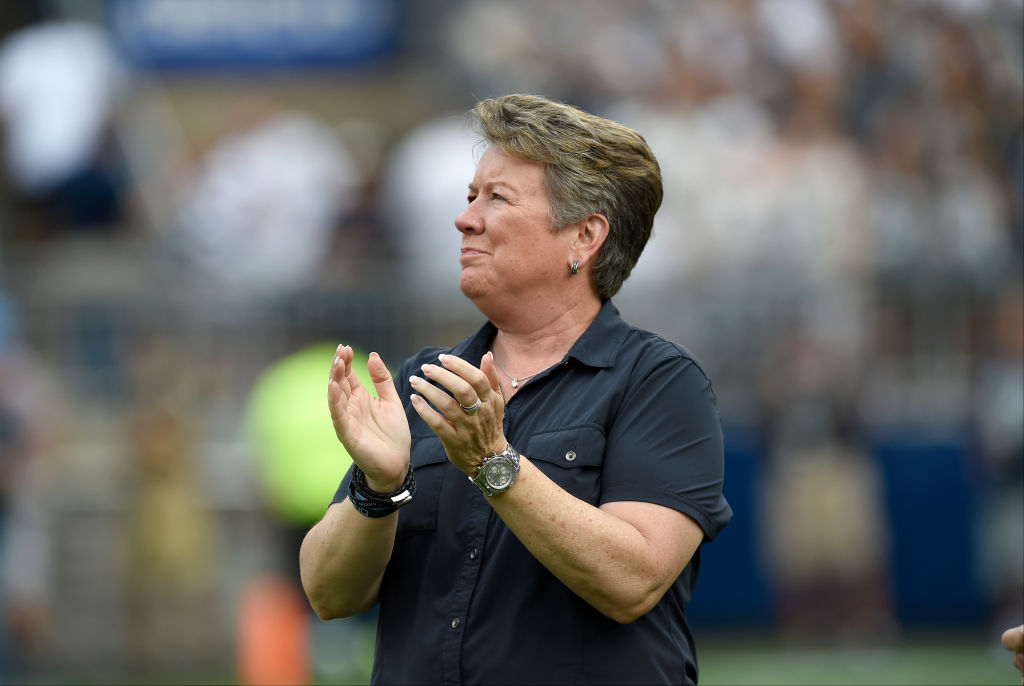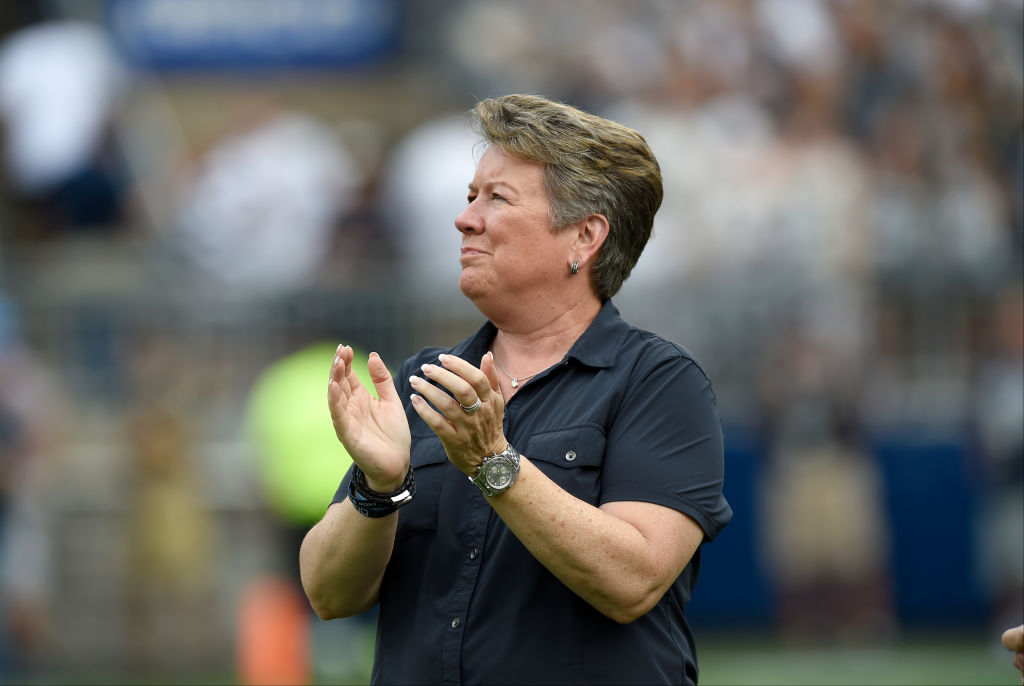 Athletic directors at Division I schools are responsible for overseeing hundreds of employees and annual budgets frequently in excess of $100 million. Sandy Barbour has run athletics at Penn State since 2014 after stints at Tulane (1996-99) and Cal Berkeley (2004-14).
The administration's decision to hire a female with extensive experience at major universities was seen by some as another step forward for women in sports as well as a message. The Jerry Sandusky child-abuse scandal, which pre-dated Barbour's arrival in State College, Pennsylvania, has made Penn State one of the most scrutinized athletic programs in the NCAA and consequently her words and actions as the AD attract interest nationally.
3. Kim Ng
An employee of teams and the Major League Baseball office for almost three decades, Kim Ng gets mentioned frequently as a candidate to serve as the general manager or president of one of the league's franchises.
She's already been an assistant GM for the New York Yankees and Los Angeles Dodgers. She's interviewed for GM vacancies with at least three teams.
Ng is currently MLB's vice president for baseball operations, where she oversees scouting and development.
2. Condoleezza Rice
A former national security adviser to the president and secretary of state who's making the transition to director of Stanford University's Hoover Institution may seem a curious selection for this list, but Condoleezza Rice is both an actual and a theoretical force on the sports scene.
Rice was appointed to the College Football Playoff selection committee in 2014 but more recently led an NCAA task force on college basketball in the aftermath of the federal investigation that led to charges against a number of Division I coaches for making payments to players and their families.
She once described NCAA rules as "incomprehensible" while exploring issues related to the basketball scandal and created a national conversation by suggesting that sport will collapse if its issues are not resolved.
Rice's interest in athletics will keep her name near the top of the list whenever a college or pro organization forms a committee to tackle a significant issue.
1. Michele Roberts
Michele Roberts is heading down the home stretch of her second and final four-year term as the executive director of the National Basketball Players Association. She broke the glass ceiling as the first woman to lead a union for any of the major U.S. sports leagues and did so as part of a sport that remains on the rise.
The NBAPA announced last week that it has begun the search for her replacement when Roberts exits in 2022. Her replacement will have to negotiate the next collective bargaining agreement with the league.
The longtime lawyer took the job in 2014 and oversaw the most recent CBA with the league in 2017 in a process that was one of the least contentious labor negotiations in recent memory for a major sport.