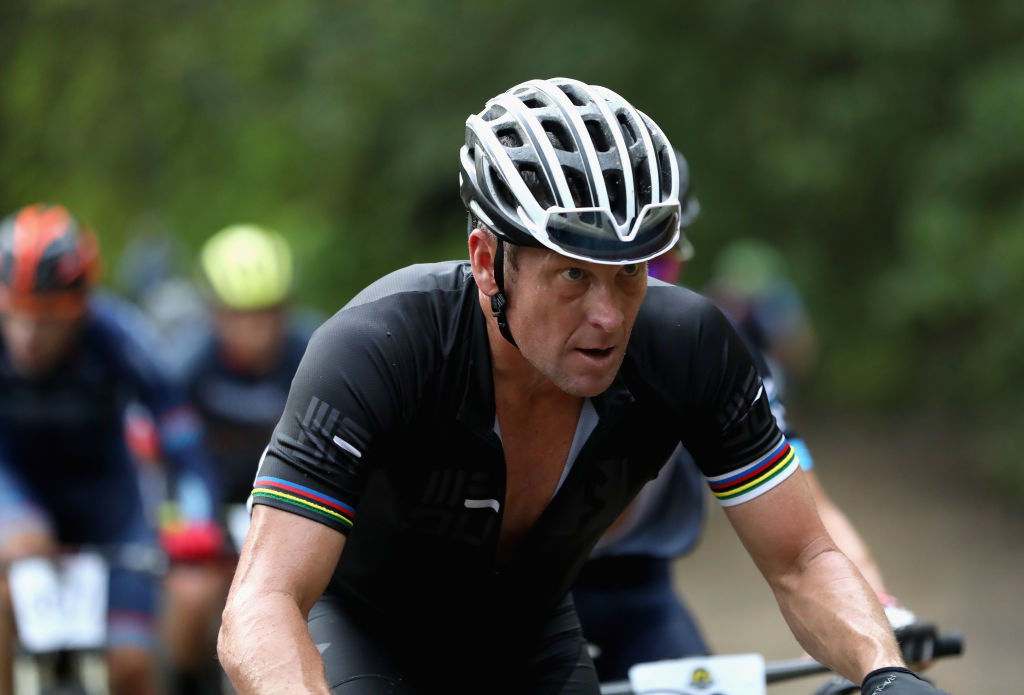 The Biggest Mistake Lance Armstrong Made in His Cheating Scandal
Lance Armstrong once revealed one of the biggest mistakes he made during the doping scandal that cost him his Tour de France titles.
Lance Armstrong was once looked at as an American hero. After battling and beating cancer in the mid-1990s, he went on to win the Tour de France a record seven consecutive times, only to see those wins vacated years later after a doping scandal that rocked the sports world, a scandal that is about to become a very big topic of conversation as ESPN rolls out a documentary on Armstrong following the success of The Last Dance.
Sports fans will forgive just about anything, even cheating in some cases, as long as they're treated with respect and aren't constantly lied to. But Lance Armstrong lied year after year after year about the allegations and he knows that he didn't treat people respectfully during the scandal, which is one of his biggest regrets.
When did Lance Armstrong finally admit to doping?
As Lance Armstrong continued to win the Tour de France year after year in the late 1990s and early 2000s, rumors began to swirl that he had been doping, rumors that obviously turned out to be true. However, Armstrong refused to admit to anything and constantly denied accusations that he had used illegal substances, even filing a lawsuit in an attempt to get the U.S. Anti-Doping Agency to stop pursuing a case against him, which obviously did no good as he was officially charged with doping in August 2012. At the time, Armstrong said he would not contest the decision because he refused to participate in a "witch hunt" and that any legal proceedings would take too much of a toll on his family and Livestrong Foundation, which he had started in 1997.
In reality, Lance Armstrong didn't want to take part in any legal matters because he knew the truth would come out, a truth that he wanted to tell on his own terms. He finally admitted to doping throughout the majority of his career, including the seven Tour de France victories, in an interview with Oprah Winfrey in January 2013.
He says that his treatment of other people during the scandal is one of his biggest mistakes
Lance Armstrong screwed up and he knows it. In a 2015 interview on "The Joe Rogan Experience" podcast series, Armstrong opened up about how he got caught up in his own lies and deception and put that on other people, which he says is one of the biggest mistakes he made during the scandal.
"There was the doping, which led to the lying, which led to the treatment of other people.

"Once you lie once, you just keep lying, you just keep lying. If I was on this podcast [15 years ago], I would have lied to your f**ing face a million times, just so you know. But that's not a surprise to you or to anybody else.

"I was stuck for lack of a better word in that lie or that deception. But then the way I took my competitive nature, which served me well in training and in racing, and took it into the real world, took it into a press conference, took it into a personal relationship, took it into former teammates, that's the part where people go 'Ok, f**k this guy forever. I'm done.'

"That lack of respect for others is the thing that totally f***ed me."

Lance Armstrong
Armstrong went on to say that he's tried over the years to make amends with as many people as possible as he clearly understands that what he did was completely unacceptable. But while he says that most people he's talked to have accepted his apology, he knows that he'll never be forgiven by everyone and that's where things are.
When does the Lance Armstrong documentary air on ESPN?
The first installment of the two-part documentary on Lance Armstrong, simply titled Lance, is set to premiere on ESPN on Sunday, May 24 at 9:00 p.m. Eastern. The second episode will air in the time slot the following Sunday, May 31.