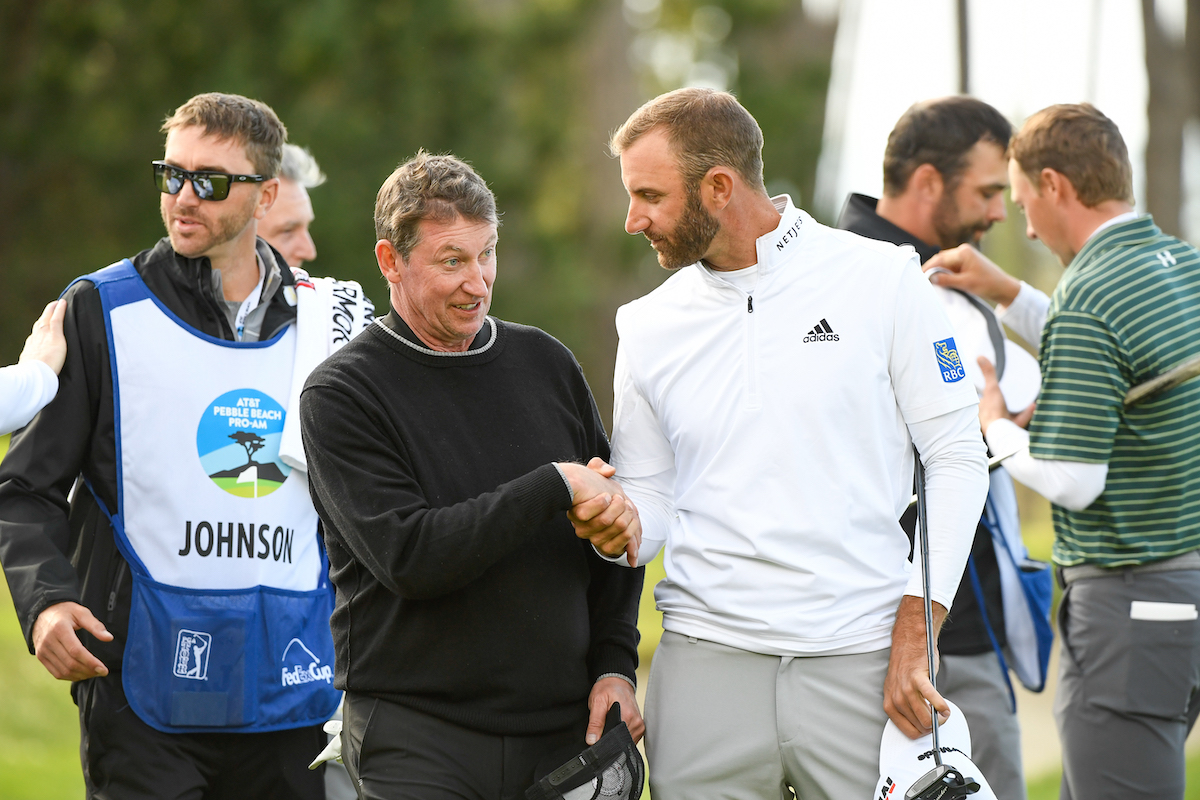 The Gretzky Family Quietly Helped Dustin Johnson Turn His Life Around When He Needed It Most
With the help of his girlfriend, Paulina Gretzky, and the Gretzky family, Dustin Johnson has returned to golf with a renewed intensity.
Dustin Johnson turned pro in 2007 and quickly won his first PGA event in 2008. Many critics argued that the golfer had the talent but not the drive to succeed. Then Johnson's life started spiraling out of control. His bad behavior and failed drug tests led him to take time off from the tour. Now, with the help of his girlfriend, Paulina Gretzky, and her parents, Wayne and Janet Gretzky, Johnson has returned to golf with a renewed intensity.
Breaking onto the scene
Although Johnson won a slew of PGA tournaments and made plenty of money, he's been known more for his bad behavior than his solid golf play. 2008 and 2009 were good years for Johnson, winning two PGA events. He finished 2009 ranked 15th on the PGA money list. But even though he was successful on the green, his behavior — a meltdown at the 2010 U.S. Open, and a failed drug test in 2009 — due to marijuana use, clouded his image.
After the first failed drug test, things seemed to turn around for Johnson. He was playing well, and there were no more reports of failed drug tests, but that was about to change.
Tough times
In 2014 Johnson announced he was taking a break from the tour. He cited personal challenges as his reason and was looking into getting professional help. The talk was that Johnson was actually suspended due to failing another drug test, this time for cocaine use. It later emerged that besides his 2009 drug test, he also failed another in 2012. Whatever his reasons, it was clear Johnson needed time to concentrate on himself.
At the time, Johnson was engaged to model Paulina Gretzky, daughter of hockey legend Gretzky. The couple made it a point to simplify their lives and focus on Johnson's health, ridding him of toxic relationships and surrounding himself with a life coach and friends and family that will keep him grounded.
Johnson's redemption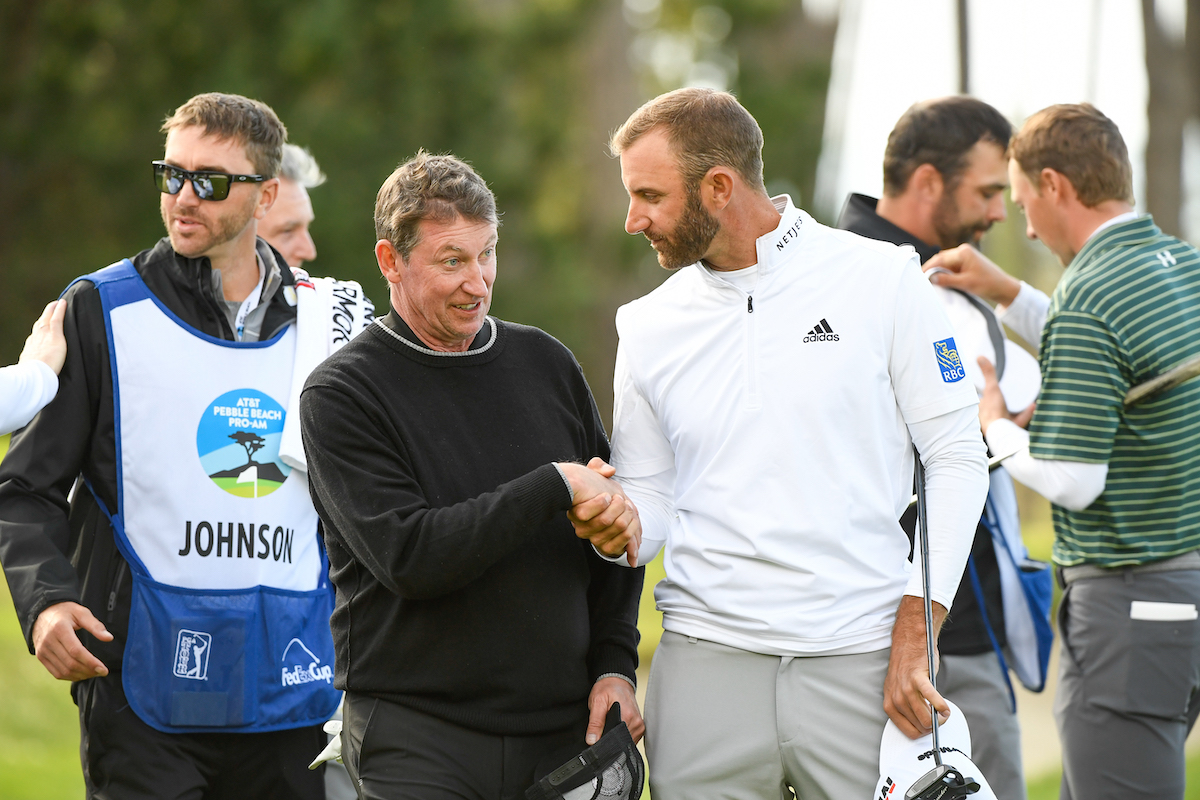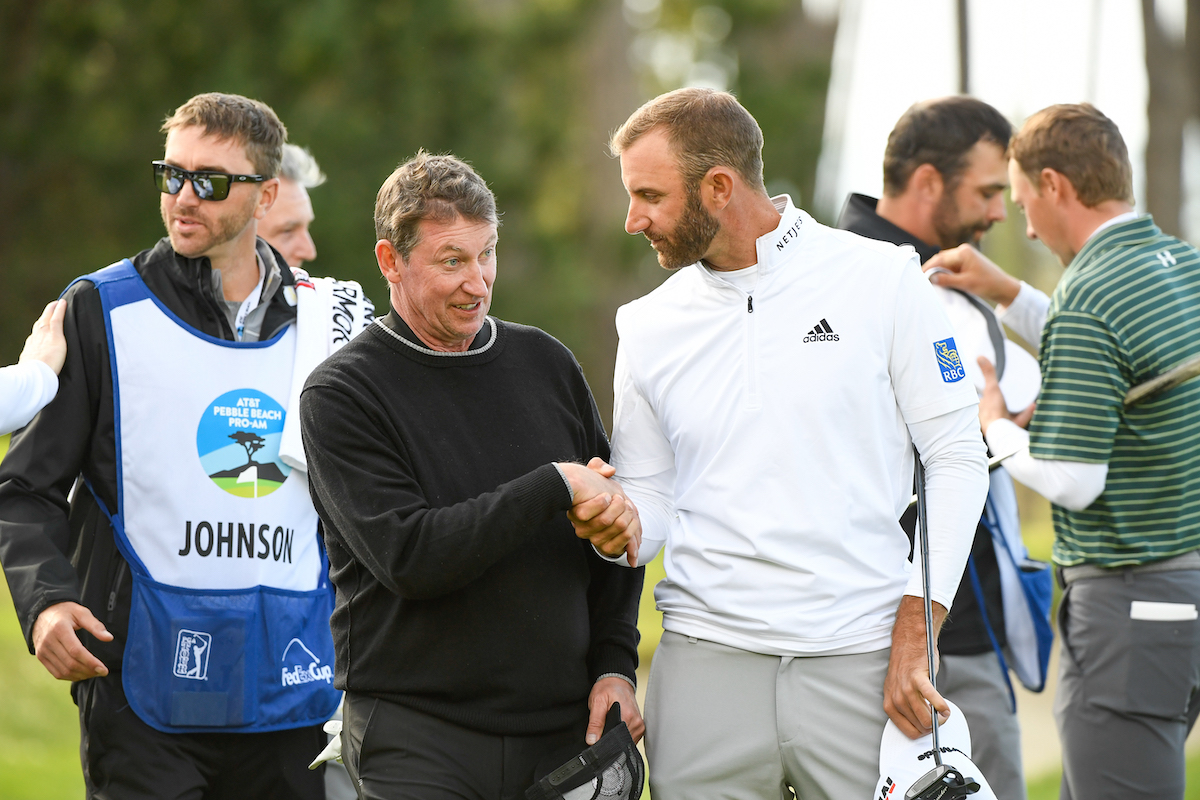 The time away from the tour was productive for Johnson. His relationship with Wayne Gretzky flourished. Johnson often looked to him for advice on how to handle different situations. The pair also got in a lot of golf, with Gretzky telling SI that Johnson's time away changed his outlook on the game, "I'll tell you this unequivocally. It's the first time I can see him say, 'Gosh, I really miss it, and when I get back, I want it to be something special."
Paulina and Johnson live down the street from her parents, and they usually meet up for breakfast and dinner. Johnson also works out regularly with a personal trainer, his goal is to improve his overall health — mental and physical. During his time off, Paulina was pregnant with the couple's first son, an added reason for them both to slow down and enjoy the simple things.
His quiet return to the tour in 2015 showed a poised and focused Johnson. Shortly afterward he won the 2016 U.S. Open and has successfully turned his image around. His 2020 win of the Masters Tournament was record-breaking. He shot 20 under par, breaking the record previously held by Tiger Woods and Jordan Spieth. He currently has 24 PGA Tour wins and through 14 seasons, has recorded at least one win every season.
Johnson credits much of his turnaround to his girlfriend Paulina and the extended Gretzky family. The couple is now parents to two sons, Tatum and River, and Johnson's new healthier lifestyle makes him proud, "I am starting to become the person I want my kids to look up to."