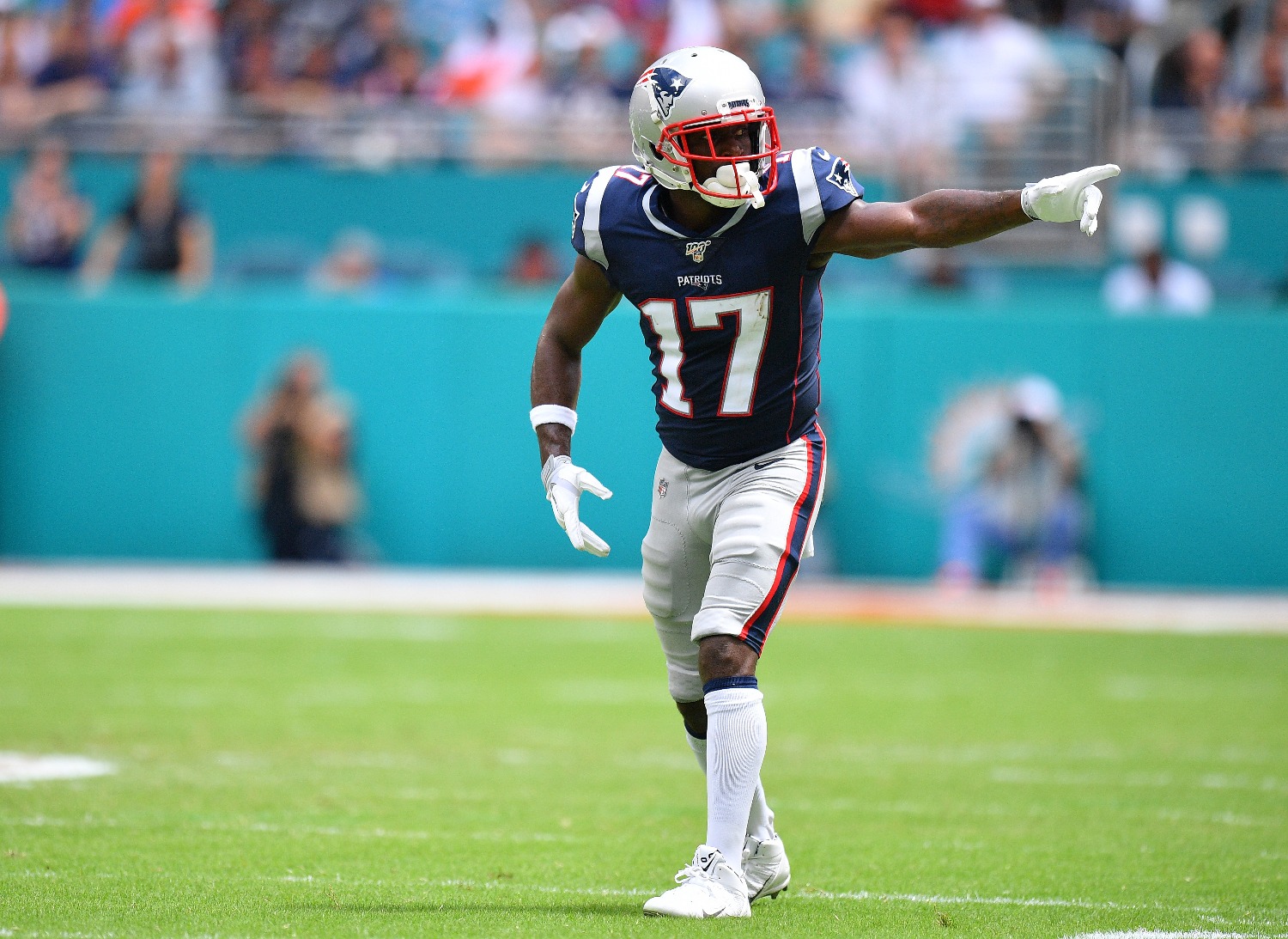 The Houston Texans Have 160 Million Reasons to Sign Antonio Brown
With Deshaun Watson signed to a $160 million deal, the Houston Texans need to sign Antonio Brown to give Watson a Super Bowl-caliber weapon.
Deshaun Watson may have a dynasty dream on his mind, but the star quarterback for the Houston Texans won't win a single Super Bowl title based on the talent around him. Thanks to Bill O'Brien, Watson no longer has DeAndre Hopkins to throw to in key moments. Instead, the man with a $160 million contract must rely on the likes of Brandin Cooks, Randall Cobb, and Kenny Stills—none of whom come close to replicating Hopkins' talent or production. But with Antonio Brown still available, Houston has 160 million reasons to sign the All-Pro receiver.
After all, investing in Watson means investing in the future. And if O'Brien plans on hoisting a Lombardi Trophy within the next few years, he needs to replace the weapon he got rid of in order to give his franchise quarterback his best chance at winning a ring. And who better to fill Hopkins' shoes than one of the most dominant receivers in NFL history?
The Texans just invested $160 million in Deshaun Watson
Three years ago, the Texans boldly traded up to select Deshaun Watson with the 12th overall pick. The former Clemson star entered the NFL with expectations that he would transform a Houston team that for years struggled to find a competent starting quarterback. So far, Watson has lived up to the hype.
In his rookie season, the 6-foot-2, 220-pound signal-caller got off to a scorching start. Watson threw 19 touchdowns in his first seven games before a torn ACL ended his promising first-year campaign. However, he returned to play all 16 games in 2018 and earned his first Pro Bowl berth.
Last season, Watson once again earned Pro Bowl honors after throwing for 3,852 yards and 26 touchdowns. Although the Texans made the playoffs for the second straight season, they once again fell short of their ultimate goal. After taking down the Buffalo Bills in the wild card round, Houston collapsed in epic fashion against the Kansas City Chiefs in the divisional round.
Still, that did not stop the Texans from spending $160 million to ensure Deshaun Watson remains their QB1 for years to come. On Sept. 5, Houston locked up the two-time Pro Bowler on a four-year extension that includes $111 million in guarantees.
Houston has been linked to Antonio Brown
Fresh off signing a monster contract extension, Deshaun Watson entered the 2020 NFL season ready to put the Texans back on a path to the playoffs. Yet, after just two games, Houston's lack of offensive firepower has already reared its ugly head. Though the Chiefs and Ravens boast aggressive, physical defenses, the fact Houston has scored just 36 total points and averaged just 248 passing yards suggests Bill O'Brien must make an upgrade at wide receiver.
After all, tight end Jordan Akins leads the team with nine catches. Fuller, Cobb, and Cooks have combined for 22 catches—the same number Hopkins has totaled on his own in two games with the Arizona Cardinals.
Naturally, Houston's wide receiver problem has led to speculation about possible upgrades. On Friday, ESPN's Jeremy Fowler reported that the Texans have shown interest in adding Antonio Brown.
According to Fowler, "Houston's at least poking around here, so it's worth watching as the team sits at 0-2 without a No. 1 receiver."
Fowler did caution that there is nothing imminent in regard to a union between Brown and the Texans. However, Houston has 160 million reasons to sign the seven-time Pro Bowler.
Texans have 160 million reasons to bring Brown to Houston
After paying his franchise QB a ton of money, Bill O'Brien can give Deshaun Watson his best chance to succeed by signing Antonio Brown to boost a lackluster passing game. While Brown must serve an eight-game suspension, he could help Houston take advantage of a second-half schedule that looks very winnable:
Week 9 – at Jacksonville
Week 10 – at Cleveland
Week 11 – vs. New England
Week 12 – at Detroit
Week 13 – vs. Indianapolis
Week 14 – at Chicago
Week 15 – at Indianapolis
Week 16 – vs. Cincinnati
Week 17 – vs. Tennessee
While the Patriots, Titans, and Colts present difficult matchups, the Texans could swing their odds with Brown in the fold. If Houston can rattle off a few wins before its Week 8 bye, Bill O'Brien's team could do serious damage down the stretch and make a hard push for the AFC South crown.
Adding Brown would give Watson a clear-cut No. 1 receiver—something he sorely lacks at the moment. That would allow Cooks, Fuller, Cobb, and Kenny Stills to get better matchups and take away the pressure to carry the offense.
At the end of the day, though, a union between Brown and the Texans comes down to maximizing Deshaun Watson's window of opportunity. Houston committed more than $100 million in guaranteed money with the hope that the dynamic QB will lead the team to a Super Bowl title. Surrounding Watson with the best supporting cast possible should be priority No. 1 in making that mission come to fruition.
And while he brings baggage to the equation, no receiver on the market comes close to bringing the same impact as a healthy, focused Antonio Brown.
All statistics courtesy of Pro Football Reference.