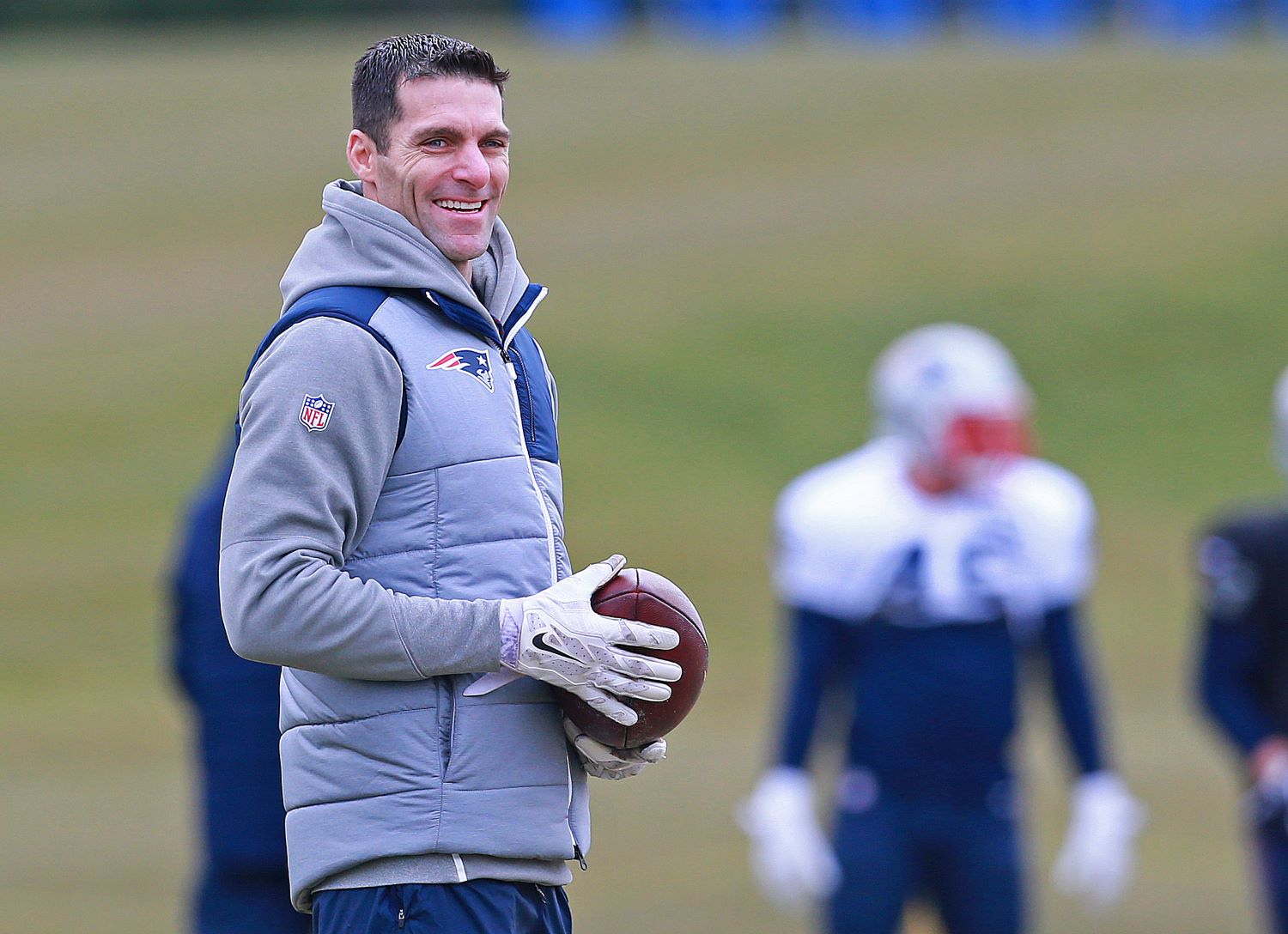 The Texans Can Easily Fetch a Fair Price for Deshaun Watson if Nick Caserio Calls an Old Friend Who Also Left the Patriots
When the Houston Texans elected to hire longtime New England Patriots front-office executive Nick Caserio, they created a huge problem that has put the future of the franchise in jeopardy. After all, when your best player (who recently signed a $156 million contract extension) won't return your phone calls, you know the relationship has suffered …
When the Houston Texans elected to hire longtime New England Patriots front-office executive Nick Caserio, they created a huge problem that has put the future of the franchise in jeopardy. After all, when your best player (who recently signed a $156 million contract extension) won't return your phone calls, you know the relationship has suffered some serious damage.
In most cases, a team in Houston's position wouldn't have a shot at fetching fair value for a three-time Pro Bowl quarterback who just turned 25 in September. However, thanks to the Texans' new $30 million man and his NFL connections, they actually have an easy opportunity to execute a rare win-win trade that would result in Deshaun Watson becoming the face of another franchise.
But in order to make that come to fruition, Caserio needs to make a phone call to an old friend. And surprisingly, the former colleague he must contact doesn't work for the Patriots…anymore.
Houston created a Deshaun Watson problem
Houston took a step in the right direction by moving on from Bill O'Brien during the regular season. But the franchise has taken a sizable step back just days into the new year.
And it didn't have to happen.
According to Adam Schefter of ESPN, Deshaun Watson met with Texans owner Cal McNair on several occasions to offer his input on potential general manager candidates. Though he didn't expect the team to necessarily hire anyone he endorsed, he has become "infinitely more bothered" in light of the fact that the team "neither considered nor consulted" with anyone he suggested.
Instead, the Texans let their franchise player learn about their GM hire like the rest of the world…on social media. In light of Schefter's report, Watson's late-night tweet that read "some things never change…" makes even more sense.
Despite the O'Brien debacle and the questionable rise in power of Jack Easterby, Houston went back to New England to poach another close member of Bill Belichick's inner circle.
The Texans made Nick Caserio one of the NFL's highest-paid GMs by signing him to a six-year, $30 million contract. The 45-year-old started his NFL career with the Patriots in 2001 and never left until this week. In 2008, he ascended to director of player personnel. New England earned five Super Bowl berths and captured three titles with Caserio in that role.
Along the way, he worked with a number of future GMs and head coaches. Luckily for the Texans (and Watson), one of those men recently left the Patriots to run his own team, too. And ironically, he worked alongside Caserio in some form or fashion for 15 years.
The Texans can easily fetch a fair price for their star quarterback if Nick Caserio calls an old friend
While Nick Caserio waited until 2021 to finally leave Foxborough, Brian Flores capitalized on his lone year as New England's unofficial defensive coordinator and landed the promotion of a lifetime. The day after the Patriots captured their sixth Super Bowl title, the Miami Dolphins hired the former Boston College linebacker as their new head coach.
Bill Belichick brought Flores to New England as a scouting assistant in 2004. He spent two seasons as a pro scout before transitioning to coaching. He spent most of his time on defense and seemed to excel at motivating and connecting with players. During his decade-plus tenure with the Patriots, Flores certainly saw plenty of Caserio given the wide array of responsibilities and roles the Texans GM held in New England.
And now, that friendship could be the key to Houston solving its Deshaun Watson problem. Because after already making a franchise-altering trade back in 2019, the Texans can call the Dolphins back to fetch a fair price for their star quarterback.
Both teams can walk away as winners in a Watson trade
Trading away a proven star definitely goes against conventional wisdom. But if Deshaun Watson really wants out, then Nick Caserio needs to call Brian Flores. And unlike many trades, this can be a win-win scenario for both parties.
If the Texans believe Tagovailoa is a bonafide franchise quarterback, they will obtain a young, cost-controlled asset with major upside. Plus, they'll control the early part of the 2021 NFL draft if they get back multiple first- and second-round picks for Watson. That will give Caserio valuable leverage to land players who can make an immediate impact for a team desperate for talent. Or, he could stick to his New England roots and trade back to grow his war chest of draft capital.
For Dolphins fans, getting rid of Tua after one season may seem crazy. But in reality, Ryan Fitzpatrick outplayed the former Alabama star. And compared to Watson (as well as other young quarterbacks), he's far from a proven commodity. Justin Herbert, who went one pick after Tua, had a much more impressive rookie season than his peer.
Even if it means parting with the new face of the franchise, Miami simply can't pass up the opportunity to acquire the best quarterback in the NFL not named Patrick Mahomes. The Dolphins have done a rock-solid job rebuilding their roster, but Flores can score the ultimate prize if he's willing to answer a phone call from an old friend.
But will Caserio dial up his former Patriots colleague to offer up an established star for a hefty haul centered around multiple early-round draft picks and a young quarterback who many believe will become a star himself?
If the Texans GM does dial up the Dolphins head coach, Tua better put his house on the market.
In fact, he might as well offer it up to the man who would replace him as Miami's newest attraction: Deshaun Watson.
Like Sportscasting on Facebook. Follow us on Twitter @sportscasting19.