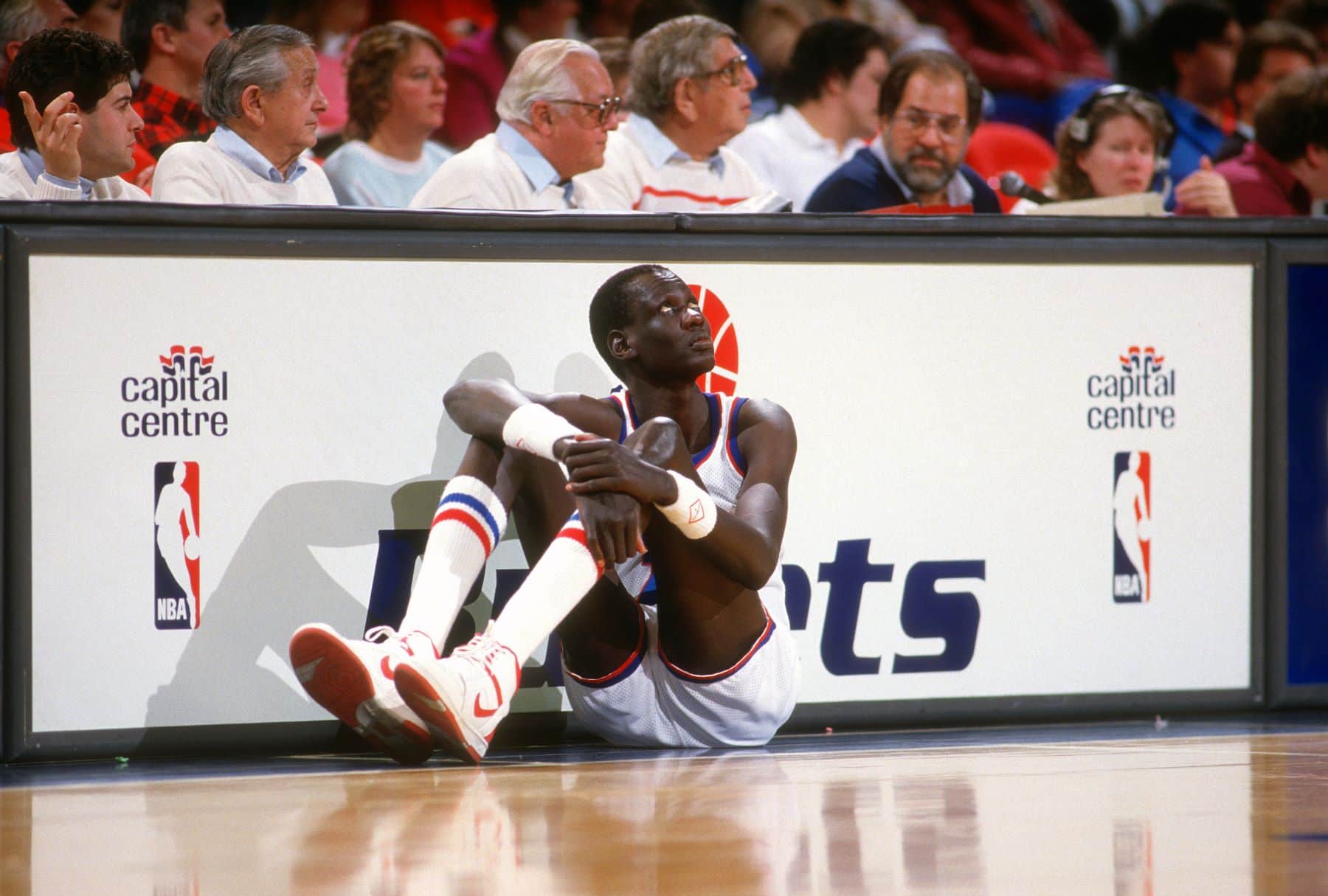 The Tragic Death of 7-Foot-7 NBA Legend Manute Bol
Manute Bol was a historic 7-foot, 7-inch Sudanese NBA player with a historic career. Sadly, he died far too early from kidney failure.
Manute Bol was one of the most unique NBA players in the history of the league. At 7-foot-7, Bol is the tallest NBA player in National Basketball Association history, tied with Gheorghe Muresan. He didn't offer much on the offensive end, but his shot-blocking prowess made him a force to be reckoned with inside the paint. No one else could survive 12 seasons in the league while scoring less than three points per game, but that made Bol special. He was also a beloved figure in his home country of Sudan. When he died in 2010, the entire basketball world mourned the loss of a gentle giant.
Manute Bol's historic NBA career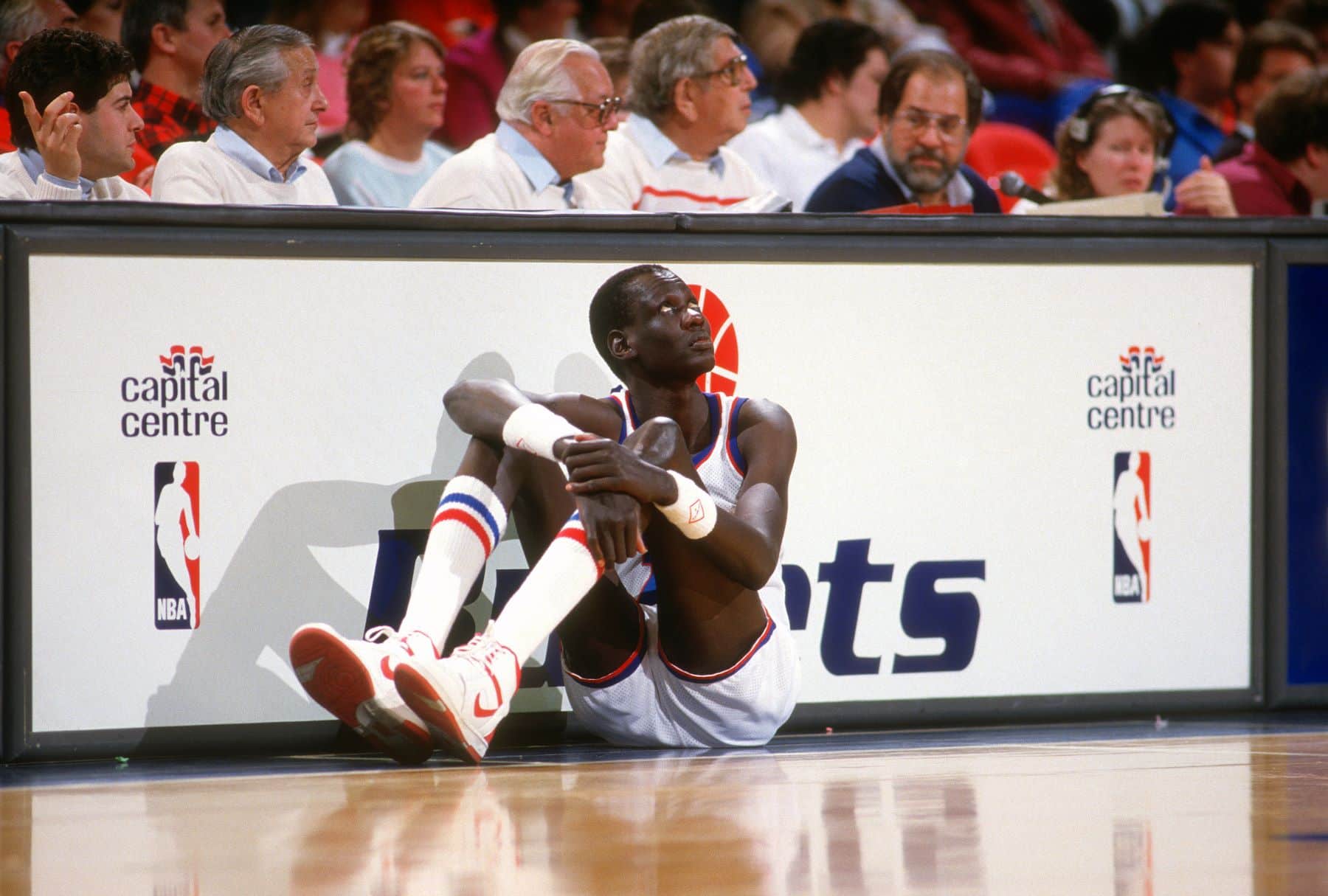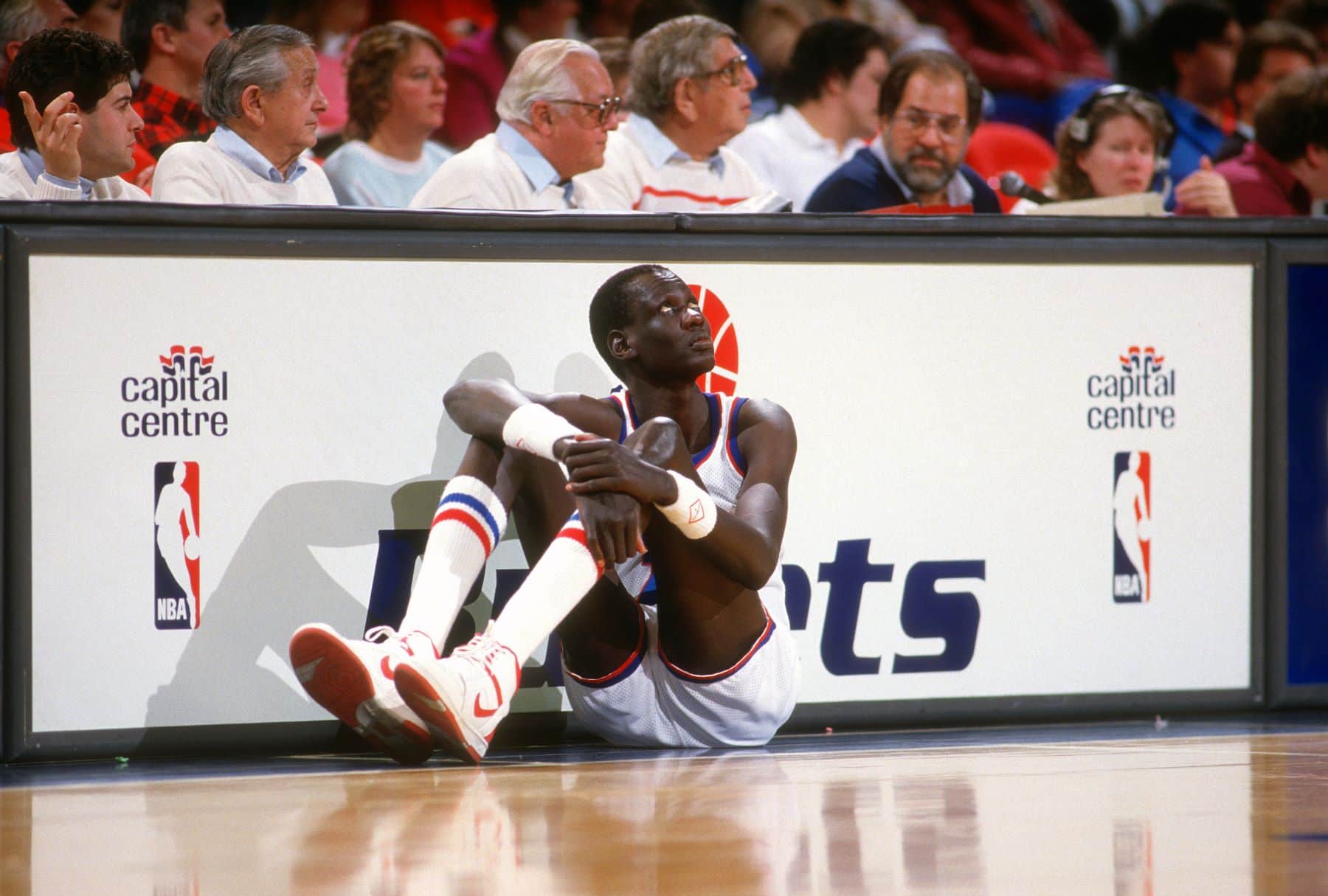 Manute Bol had a long and successful NBA career for one reason and one reason only — he blocked everything. Bol stood at 7-foot-7 and had an 8-foot-6 wingspan. He could dunk a basketball while standing with ease and swatted every player who dared to enter his paint.
Bol was a revelation in his first pro season in 1985-86. According to Basketball-Reference, he blocked a jaw-dropping 5.0 shots per game as a rookie. Bol tallied 15 blocks in a single game against the Atlanta Hawks in the same season.
Throughout his career, Bol averaged 3.3 blocks per game. Incredibly, he only averaged 2.6 points per game despite shooting 40.7% in his career. There's no better example of a "know-your-role" player in league history. Bol finished his career with more blocks (2,086) than points (1,599).
Bol started his career with the Washington Bullets (now the Washington Wizards) and moved to the Golden State Warriors after three seasons. The center went on to play three seasons with the Philadelphia 76ers before returning to Golden State to finish his career.
Bol gave most of his NBA earnings to Sudanese charities
Manute Bol grew up in the African country of Sudan. Bol's journey from Africa to the NBA is as unique as his playing style was, and he always had a passion for giving back to his home country.
After his NBA career ended, Bol started the Ring True Foundation to provide food, medicine, and housing to the Sudanese people. Bol pledged $3.5 million of his own money to help his home country, which is a majority of what he earned in the NBA.
Bol even helped build a school in Sudan, according to Sudan Sunrise. He may be more famous for his career on the basketball court, but Bol's activism and charity work in Sudan made him the unique person everyone who interacted with him grew to love.
The tragic death of Manute Bol in 2010 from Stevens-Johnson Syndrome
During one charity trip to Sudan, Bol contracted a life-threatening skin disease called Stevens-Johnson syndrome. The disease causes the top layer of skin to blister and eventually shed off the body entirely.
Bol was being treated for his complications in a Charlottesville, Virginia, hospital on June 19, 2010, when he died from kidney failure caused by the disease, according to the Atlanta Journal-Constitution. He was (allegedly) 47 years old.
Bol still had so much to give to his home country of Sudan and the Dinka Tribe he grew up with. Ultimately, it was a charitable mission meant to help his people that resulted in his tragic death. Through his foundation, Bol's mission to create a better life for the Sudanese people lives on today. Additionally, his NBA legacy lives through his son, Bol Bol, who currently plays for the Denver Nuggets.