The Tragic Death of Former Cowboys Receiver Terry Glenn
Terry Glenn was a solid wide receiver for the Dallas Cowboys, Green Bay Packers, and New England Patriots. He ultimately earned a Pro Bowl selection in one season in his career, and led the NFL in receiving-yards-per-reception in another. However, following his NFL career, Glenn's life sadly came to an end way too soon.
Terry Glenn had some good years with the Dallas Cowboys and New England Patriots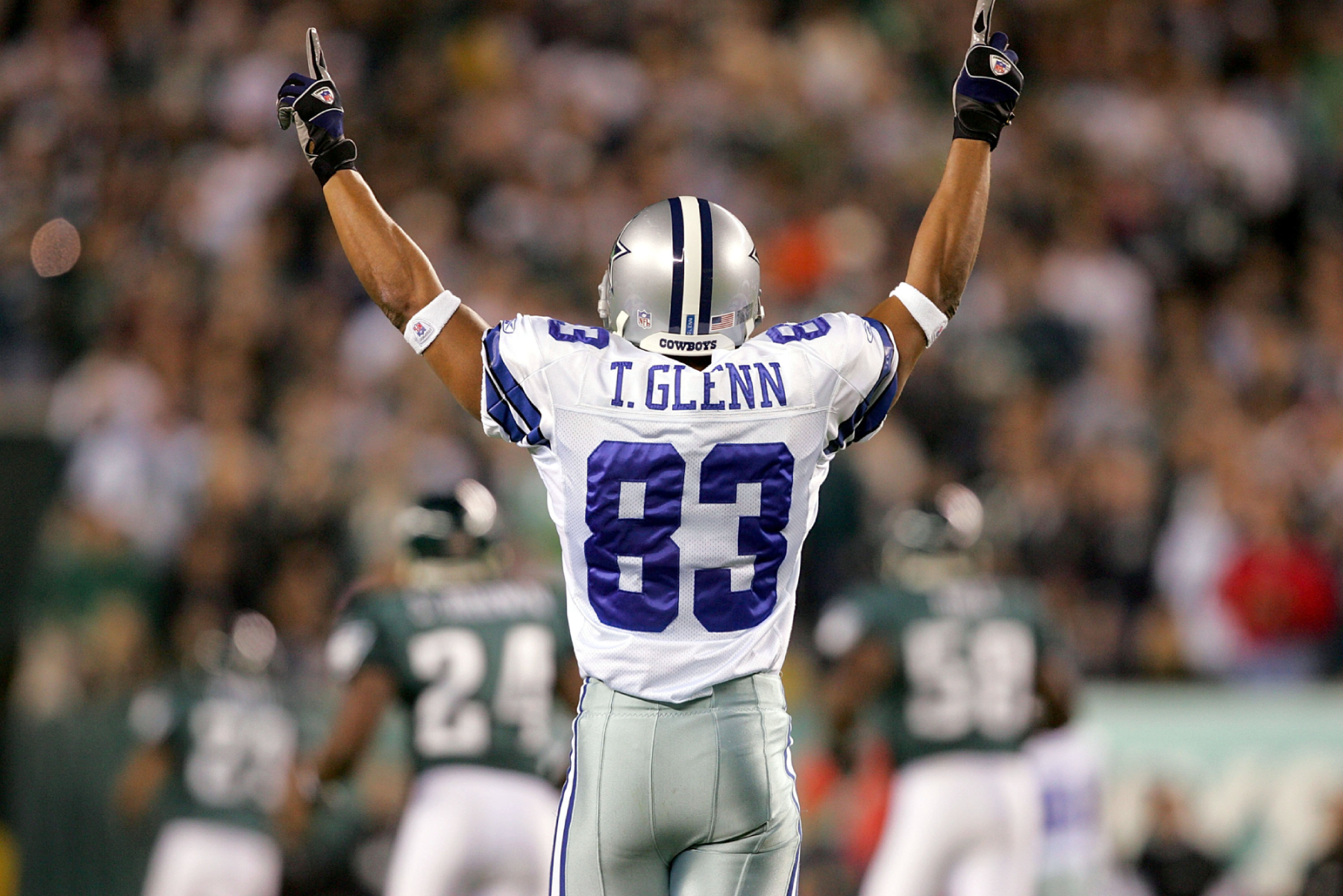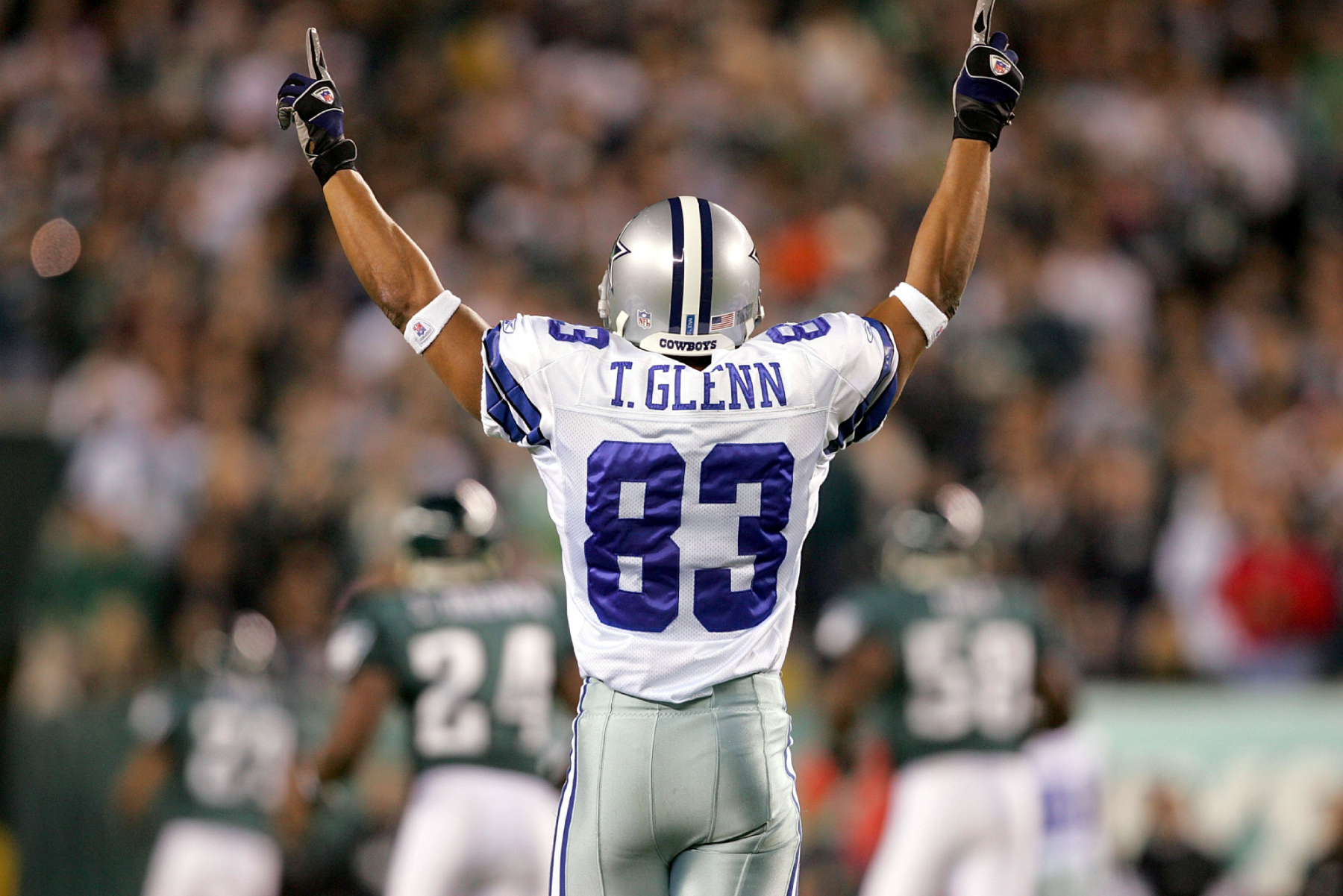 In college, Terry Glenn had an excellent season with the Ohio State Buckeyes in 1995. He finished that season with 64 catches for 1,411 yards and 17 touchdowns. That was after he only caught 15 passes for 266 receiving yards and no touchdowns in his career before that, according to Ohio State's team site.
His stellar play then led to the New England Patriots drafting him with the seventh overall pick in the 1996 NFL draft.
Glenn had a great year for the Patriots in his rookie season. He caught 90 passes for 1,132 yards and six touchdowns. He, however, missed 13 games combined in 1997 and 1998. In 1999, though, he earned the only Pro Bowl selection of his career. Glenn caught 69 passes for 1,147 yards and four touchdowns in 1999.
He was then with the Patriots in 2000 and 2001, and then played in one season with the Packers in 2002. Glenn then spent the end of his career with the Dallas Cowboys from 2003 through 2007. 
Glenn only gained 754 yards in 16 games in 2003 with the Cowboys, and then only played in six games in 2004. In 2005, though, he was excellent. He caught 62 passes for 1,136 yards and seven touchdowns. Glenn also led the NFL in yards-per-reception that year with 18.3.
He then gained over 1,000 yards again in 2006 for the Cowboys. However, he only played in one game in 2007 and did not play again after that.
Glenn died in a car accident
In November 2017, Glenn died when his car struck a concrete barrier and resulted in a fatal crash, according to CBS Sports. He was on his way home from a Cowboys game. An autopsy showed that Glenn's blood-alcohol content was more than twice the legal limit when he died, TMZ reported, according to CBS Sports. He was only 43 years old.
"Terry was someone that we all enjoyed very much in his time with the Cowboys," Cowboys owner Jerry Jones said in a statement, according to USA Today. "He was a gentle and kind-hearted young man. We are all terribly saddened by this news of his passing. Too young and too soon."
Patriots head coach Bill Belichick was an assistant when Glenn got drafted and then coached him when he became the head coach in 2000, according to USA Today.
"Terry was a very smart individual, had obviously a lot of physical skill and talent, could do a lot of things on the football field very naturally," Belichick said, according to USA Today. "I think he was deep down inside a good person with good intentions and a good heart. Obviously, it's a very unfortunate passing. I mean it's a sad day. Sad news."
His son tragically died two years later
Two years later, in November 2019, Glenn's son, Terry Glenn Jr., died from an apparent accidental drug overdose on Thanksgiving, the Fort Worth Star-Telegram reported.
He was reportedly found unconscious in a bathroom of his family's home.
Hours before his death, Glenn Jr. tweeted, "I miss him so much. This time of the year is the hardest by far man… this was his holiday and the last one got cut short right before we were allllll gonna be together… really just wonder why."
In a statement, according to WBNS, a family spokesperson said, "Terry Jr. was a burgeoning entrepreneur, aspiring vlogger, and avid sports enthusiast following in his famous father's footsteps. Those that knew him, commented on his infectious personality — 'he never met a stranger.'"
Glenn Jr. was only 22 years old when he died.
Stats courtesy of Pro Football Reference